From voice search optimization to social media signals, the SEO ecosystem in China uniquely sets itself apart from that rest of the world.

This article summarizes the 7 considerations for SEO marketers to optimize their website in China.
Keep up with the trends on Baidu's Algorithm
Baidu values up-to-date content and considers it a significant ranking factor.
Baidu's emphasis on freshness led to the prioritization of trending topics. Leverage this by creating timely and relevant content.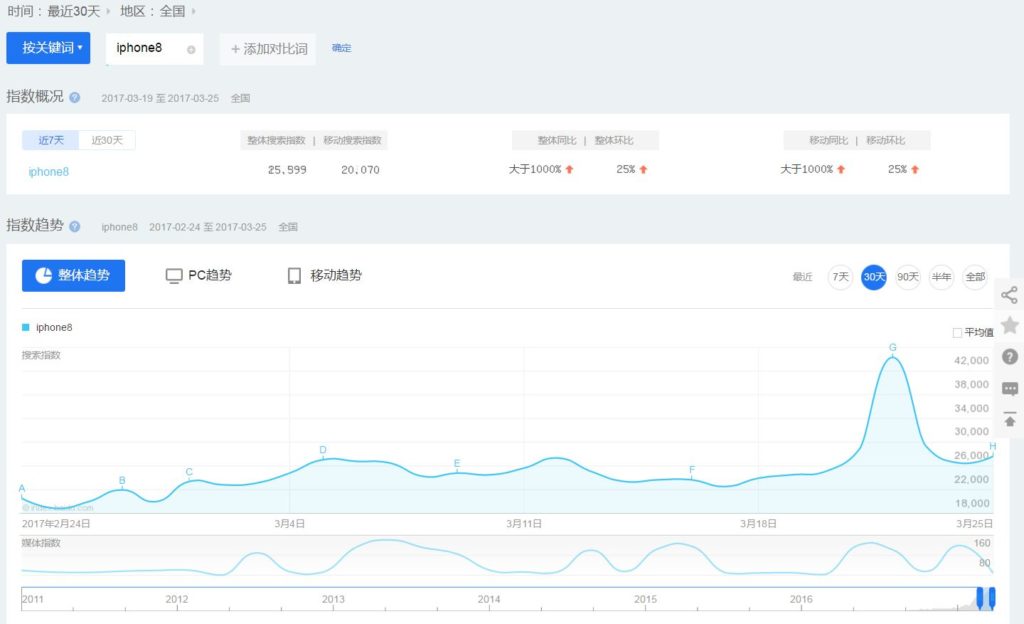 Baidu provides a tool to identify trending topics and understand search trends - the Baidu Index, which is complimentary for users with Baidu advertising accounts. This tool provides users with fundamental information at no cost.
Leverage Social Media Signals
Social media signals wield significant influence over SEO in China, contributing to a website's visibility and ranking on search engines like Baidu.
What are social media signals?
The engagement and interactions on popular Chinese social media platforms such as Weibo, WeChat, and Douyin are considered by search algorithms, shaping a website's perceived authority and relevance. A strong presence on these platforms, marked by likes, shares, comments, and other forms of engagement, sends positive signals to search engines, indicating that the content is valued and appreciated by users.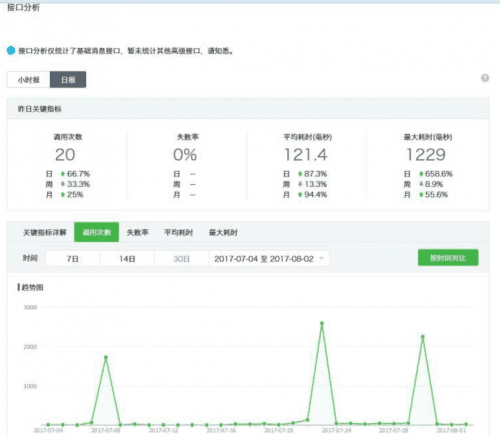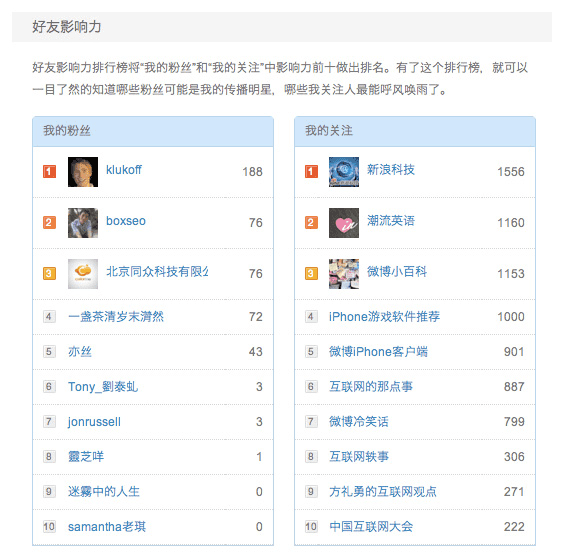 To start with, marketers may take advantage of Weibo Analytics and WeChat Analytics to monitor engagement metrics, track the performance of posts, and understand audience behavior. These tools offer insights into the effectiveness of social media campaigns, helping businesses refine their content strategies for better SEO outcomes.
Additionally, by integrating social media sharing buttons on their websites, businesses can encourage users to share content directly from the site to various social platforms, amplifying the impact of social signals on SEO.
When content gains traction and goes viral on platforms like Douyin or WeChat, it generates a surge in social signals, signaling to search engines that the content is highly engaging and relevant.
Prepare for Voice Search Optimization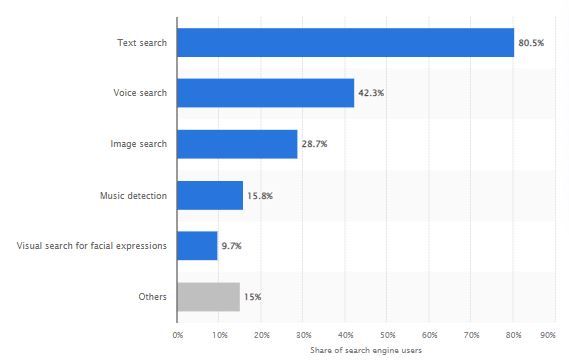 A growing number of Chinese internet users are exploring diverse input methods for online searches. In addition to conventional text searches, approximately 42.3 percent of users have embraced voice search.
Businesses must adapt their SEO strategies to accommodate this growing trend. Preparing for voice search optimization involves understanding the nuances of Chinese voice queries and tailoring content to match natural, conversational language.
In addition to keyword research, ensuring technical compatibility is vital for voice search optimization. This involves optimizing website structure, content markup, and technical elements to enhance voice search readiness. Businesses should prioritize creating concise, informative answers to common user queries, anticipating the conversational nature of voice interactions. As voice search continues to gain prominence in China, being prepared for this shift in user behavior can position businesses to capture a broader audience and enhance their overall SEO performance.
Craft Long form Content
Aim for articles or blog posts with a word count exceeding 1,500 Chinese words for Baidu
In the context of Chinese search engines like Baidu, long-form content is favored as it allows for in-depth exploration of topics, addressing user queries comprehensively.
This length provides the opportunity to delve deep into a subject, offering valuable insights and information that not only resonates with the audience but also aligns with Baidu's preference for substantive content.
Understanding user queries is crucial for crafting long-form content that truly addresses the needs and interests of your target audience. Leveraging tools such as Baidu Index a can unveil trending topics and frequently searched queries. It can provide insights into the specific terms and phrases that users are actively seeking, helping you tailor your content to meet their expectations. By building content based on relevant user queries, Baidu will more likely increase visibility of your website in the search engine results page.
Prioritize Mobile Optimization
The China Internet Network Information Center (CNNIC) reported that by 2021, the number of mobile internet users in China reached a staggering 986 million. Given this prevalence, search engines like Baidu prioritize mobile-friendly websites in their rankings, making mobile optimization a crucial element of any successful SEO strategy.
Websites that are not optimized for mobile devices risk lower search rankings, decreased user engagement, and ultimately, missed opportunities to connect with the vast mobile user base in China.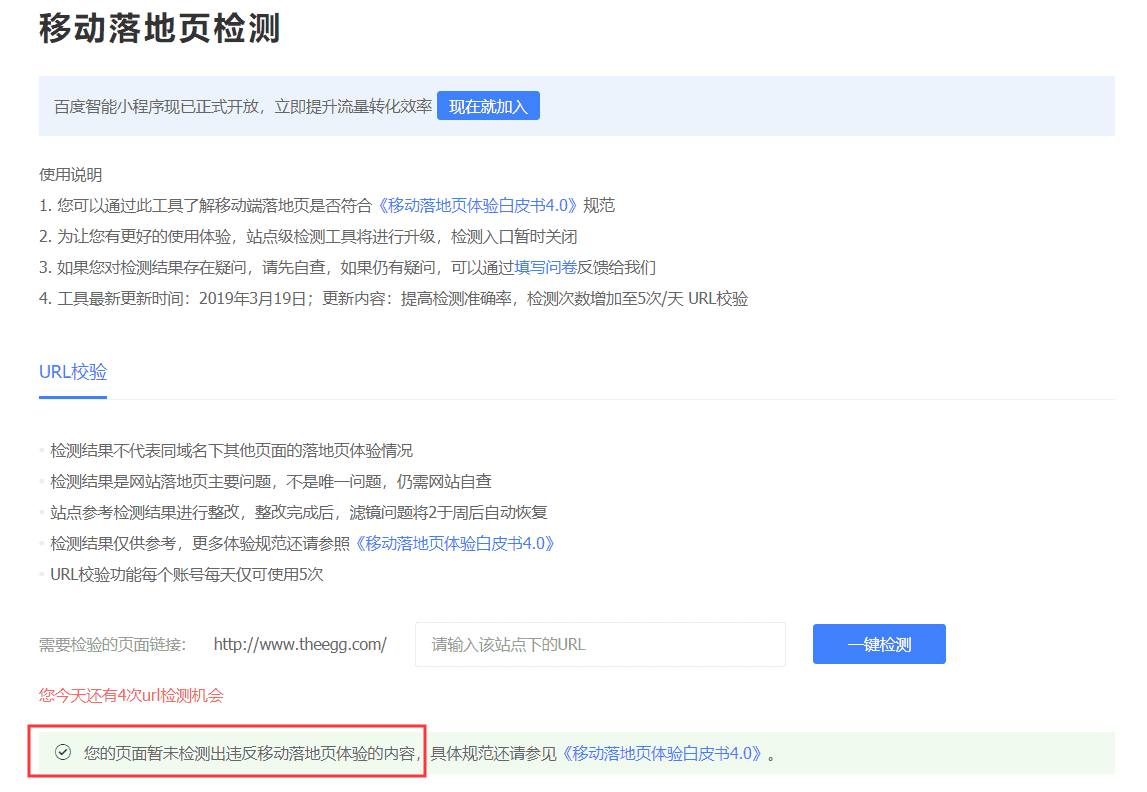 The mobile landing page tool offered by Baidu Webmaster Tools enables you to assess the mobile-friendliness of your pages. This tool allows testing for up to 5 pages or URLs per day.
Upon testing, the tool will highlight any mobile-related issues. In cases where no issues are detected, the tool will provide feedback stating, "Your page is not detecting content that violates the mobile landing page experience." This feature ensures that website owners can promptly identify and address any potential challenges related to mobile user experience, ultimately contributing to a more optimized and user-friendly online presence.
How to optimize websites for Baidu in 2023
Obtain Quality Backlinks
Acquiring quality backlinks in China involves a strategic approach that emphasizes content relevance and relationship-building. Creating valuable, shareable content is a fundamental step in attracting organic backlinks. Businesses can also foster relationships with influencers, industry experts, and reputable websites to earn backlinks naturally. Notably, influencer marketing in China has become a dominant force in shaping consumer preferences and driving brand engagement. Not only does it enhance brand visibility but also offers an avenue to cultivate strong backlinks as influencers often link to endorsed products or services.
Collaborative efforts such as guest blogging, co-hosted events, and participating in industry forums are effective methods to establish a strong backlink profile. Additionally, proactive outreach to relevant websites within the Chinese market can lead to partnership opportunities, contributing to a robust network of quality backlinks that positively impact SEO performance.
To efficiently manage and analyze backlinks in China, businesses can leverage tools such as Baidu Webmaster Tools.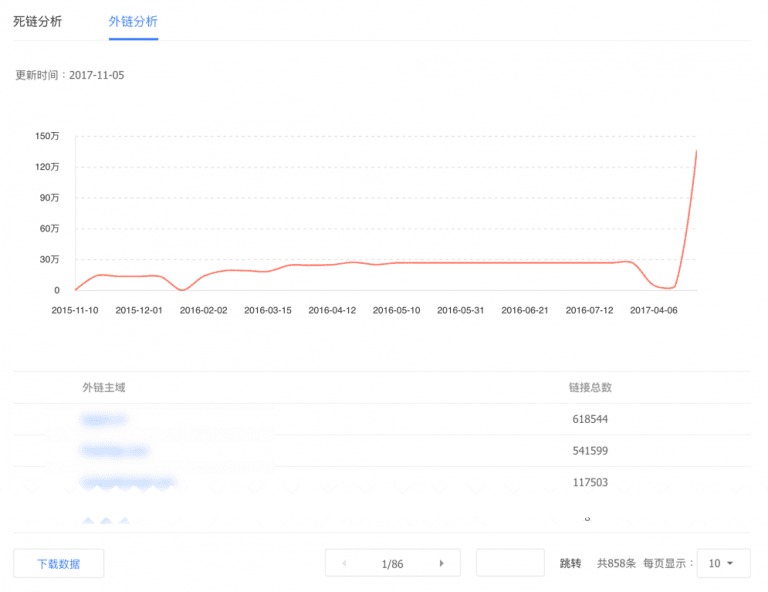 Using the Backlink tool within Baidu Webmaster Tools offers several functionalities:

(i) Track Backlinks Over Time:
Keep a comprehensive record of your website's backlinks and monitor changes in your backlink profile over different periods.
(ii) Analyze Link Sources:
Gain insights into the entities linking to your site and assess the number of links originating from each unique linking domain. This information is vital for understanding the diversity and quality of your backlink sources.
(iii) Download Link Data:
The tool allows you to download detailed link data. This feature is valuable for in-depth analysis, enabling you to delve into the specifics of your backlink profile and make data-driven decisions to enhance your SEO strategy.
Improve Website Speed
Slow-loading pages not only lead to a poor user experience but can also result in lower search rankings.
Research shows that users in China, like elsewhere, expect websites to load quickly, with studies indicating that over 50% of users abandon a site if it takes more than 3 seconds to load.
The reality is though, most global websites don't work in China.
Websites don't work in China for two primary reasons.
Code-based issues: Technologies that are blocked or slow to load in China, many of which include essential libraries widely adopted by developers globally. Every websites consist of up to hundreds of resources, many of which are third-party resources that are blocked (i.e. Google APIs, Vimeo, Youtube, Facebook, etc.) with others, including primary and/or third-party resources, that are delivered from slow networks (i.e. Amazon S3)
Infrastructure-based issues: Most websites - irrespective of how they're built (e.g. WordPress, Shopify, Adobe, Drupal) - do not have an infrastructure designed for China. Key infrastructure components that affect this include their choice of servers and CDN providers that power those platforms and their users in China.
More about why websites don't work in China
What about website speed for SEO?
Baidu even says this officially…
"The content above the fold should be loaded in <1 seconds (to be considered Baidu-friendly)"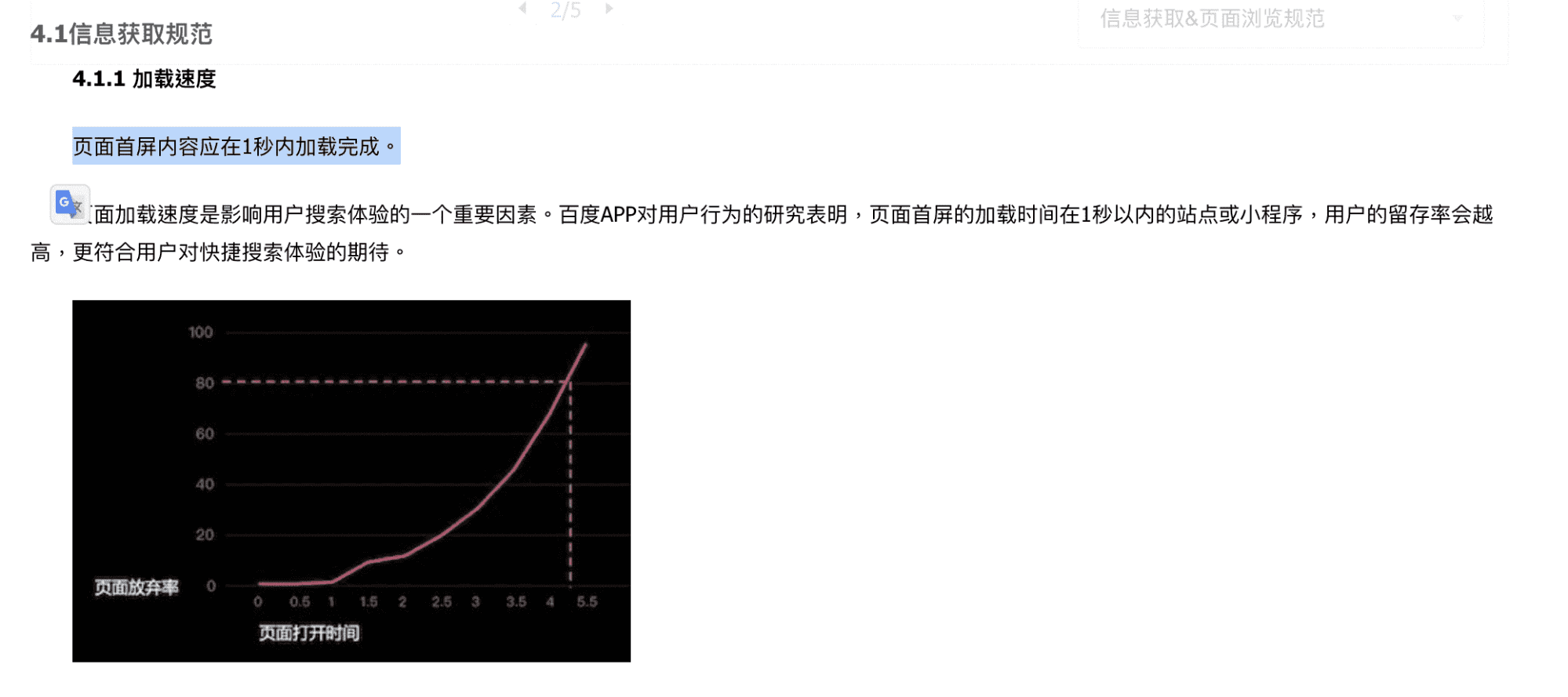 Faster loading speed results in better conversion rates. According to skilled co. 47% of customers expect a webpage to load in 2 seconds or less.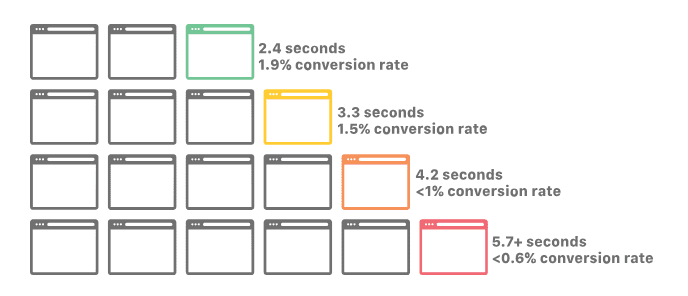 Therefore, optimizing website speed is essential to ensuring a positive user experience and, consequently, improving SEO rankings on Chinese search engines.

Check out how SSAB uses Chinafy to drive conversion rate by 30% in China
Common optimization techniques include using a CDN, rehosting websites or bolt-on services such as Chinafy.
Chinafy employs a range of optimization techniques, including content delivery network (CDN) integration, image compression, and code minification, to streamline website performance for China. With Chinafy, businesses can overcome the technical challenges associated with delivering content and reduce latency, resulting in faster page loading times. This, in turn, contributes to a more positive user experience, better SEO rankings, and increased visibility.
Get Started to learn how Chinafy optimizes your website technically for SEO in China.