Ranking well on any search engine can be challenging. In China, this is especially true.

Before we dive into ranking on Baidu in China, we'll first need to give some context.
While there are a number of similarities between Baidu and Google, China's unique internet ecosystem impacts how sites work - and therefore - are indexed by default. Beyond the basics of setting up a sitemap, perhaps creating a Baidu Webmaster account, and bidding for keywords there are a few key points to keep in mind when it comes to indexing on Chinese search engines.
Many global websites load slowly and have a broken user experience from China. More on why most websites don't work in China here. Because poor website performance - across speed, engagement, bounce rates etc - are negative indicators for search engines, these non-optimised sites often index poorly on Chinese search engines such as Baidu, Sougou and more.
Significant portions of the China SEO ecosystem - including platforms and documentation - are in Chinese. As a result, information may not be as accessible to those who are less familiar with the space or assume practices based on their experience in the "Google-dominant" world.
There's no one-size-fits-all solution to SEO in China (more on this later)
Partnering with Comms8, an award-winning agency specialised in China Marketing, we've collected some first-hand insights and real-world case studies to share below.
Tips #1: Build your brand presence across multiple touchpoints and platforms
As a general rule of thumb, international brands entering China need to make sure their channels are "China-ready".
But to think that China SEO is only about keywords or translation would simply be missing the mark.
Let's break down a few key players in the "SEO in China' space:
Chinese search engines: Baidu has 218 million daily active users to date, and is the foremost market leader in the Chinese search engines space. Other Chinese search engines include Sogou and 360 search.
Chinese social media: Super Apps, such as WeChat,make it possible to i) easily search, share information search and ii) drive referral traffic in-app
Given its unique landscape, successful SEO strategies in China begs a localised approach that taps into multiple engines and cross-touchpoint activations.
Because both search engines and super apps often link back to the website, the first touchpoint most global companies would elect to optimise first, is the website.
Tip 2: Optimise your website for China SEO
Most global websites are slow, if not entirely broken, in China. This is because most global websites i) leverage a technology stack that performs poorly in China and ii) use libraries or resources that result in code that is incompatible with the broader Chinese internet framework. As a result,
It can take 30 seconds plus for websites to load in China, which in many cases, is 10x slower than its global equivalent
~30% of files fail to deliver and therefore, are missing for the end visitor in China
While the specific number varies, on average - global websites require some fine-tuning if they expect to perform fast, fully, and securely in China. Not to mention, if they expect to index well on search engines like Baidu.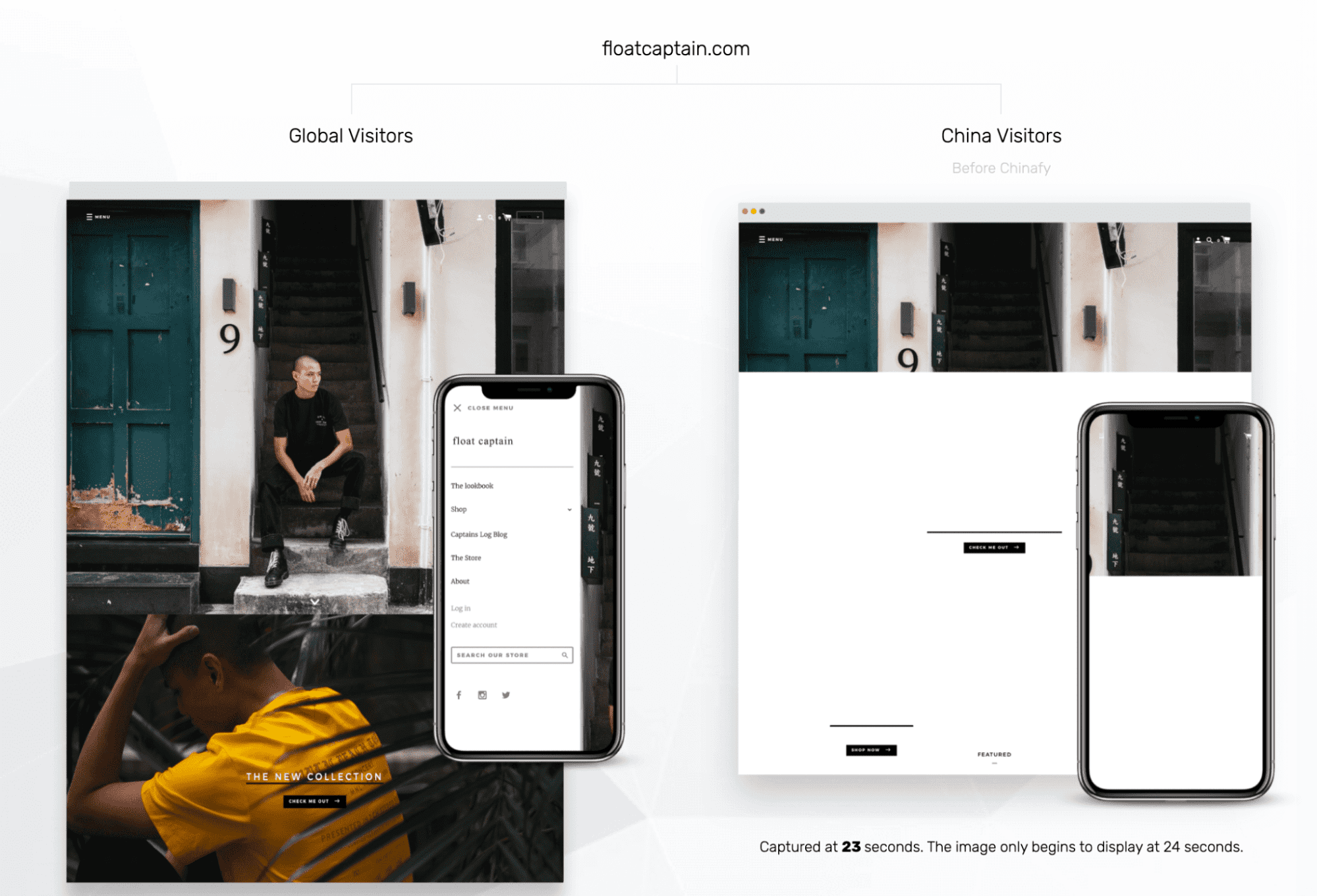 The most common reasons why websites don't work in China
Slow websites simply don't stand a great chance at being indexed, period.

Baidu even says this officially…
The content above the fold should be loaded in <1 seconds (to be considered Baidu-friendly)


Tip 3: Don't pay to advertise on Baidu, until you've set it up properly.
This piece of advice could save your company just to start.
The minimum spend is RMB$45,000 for a Baidu SEM campaign to deliver impacts, according to Comms8 Experts.
You can pay to feature your site on Baidu, but driving paid traffic to slow websites might arguably be a waste of advertising spend.
With all the great keywords you can bid for, visitors might just end up on a website that doesn't convert, or even load, for that matter.
For this reason, companies such as Oxylabs use Chinafy to optimise their website in China.
With Chinafy, Oxylabs has a 280% faster and functional website that is not just indexed on Baidu but,
Ranked #1 on high-relevance keywords
Featured on Baidu with search snippets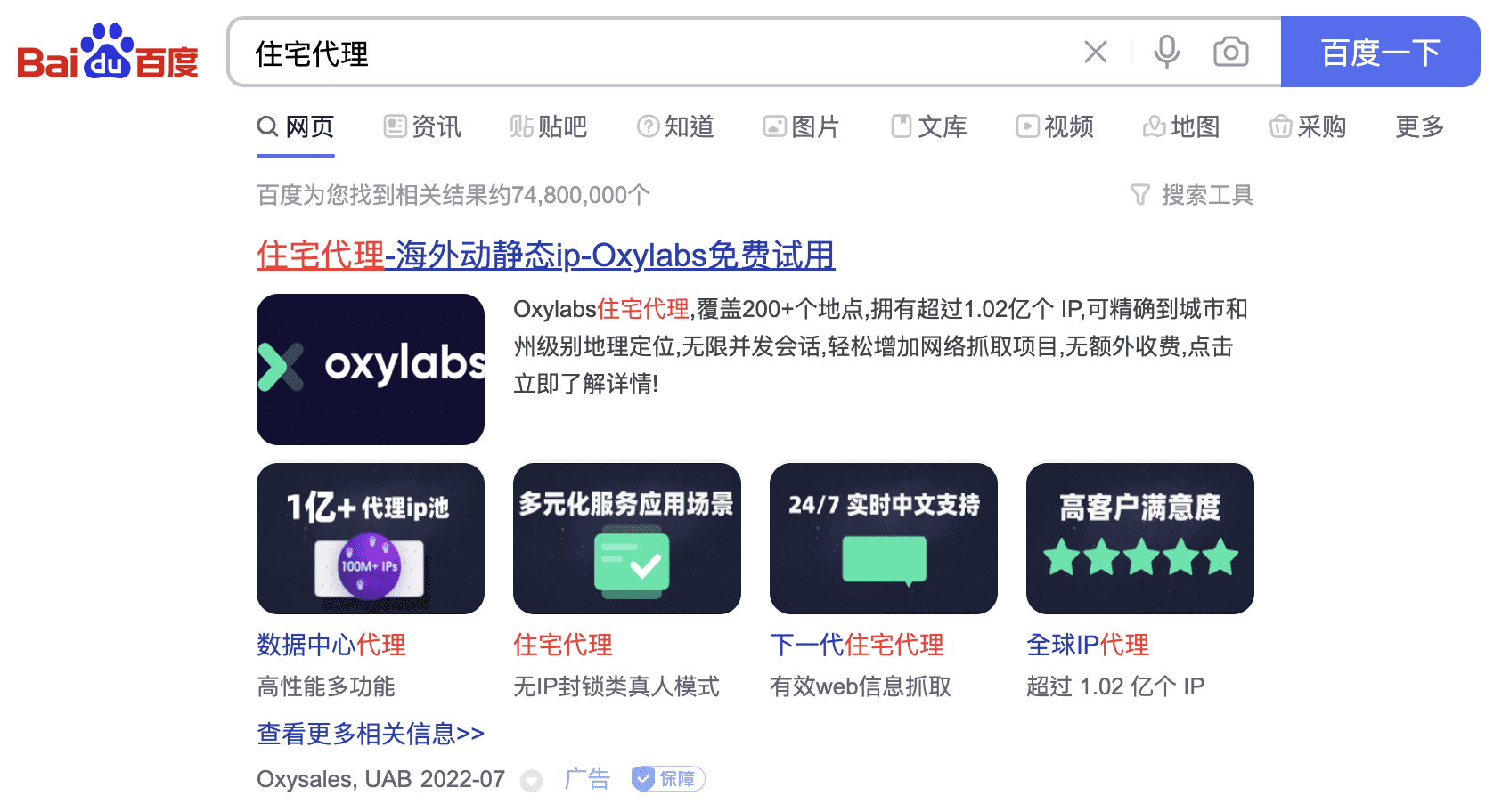 Tip 4: Drive referral traffic to Baidu, with the right platforms
Social channels are great for engaging with your audience, especially because China is a mobile-first market.
A good tip to maximise your referral traffic is to diversify beyond the more obvious choices like Wechat and Weibo, into other more niche but equally sizable platforms like Douyin, Red and Bilibili.
Audiences in second-tier cities have unique media consumption behaviors that may prove to have higher ROI. Experiment with different social platforms to make sure you capitalise the vast market potential China has to offer.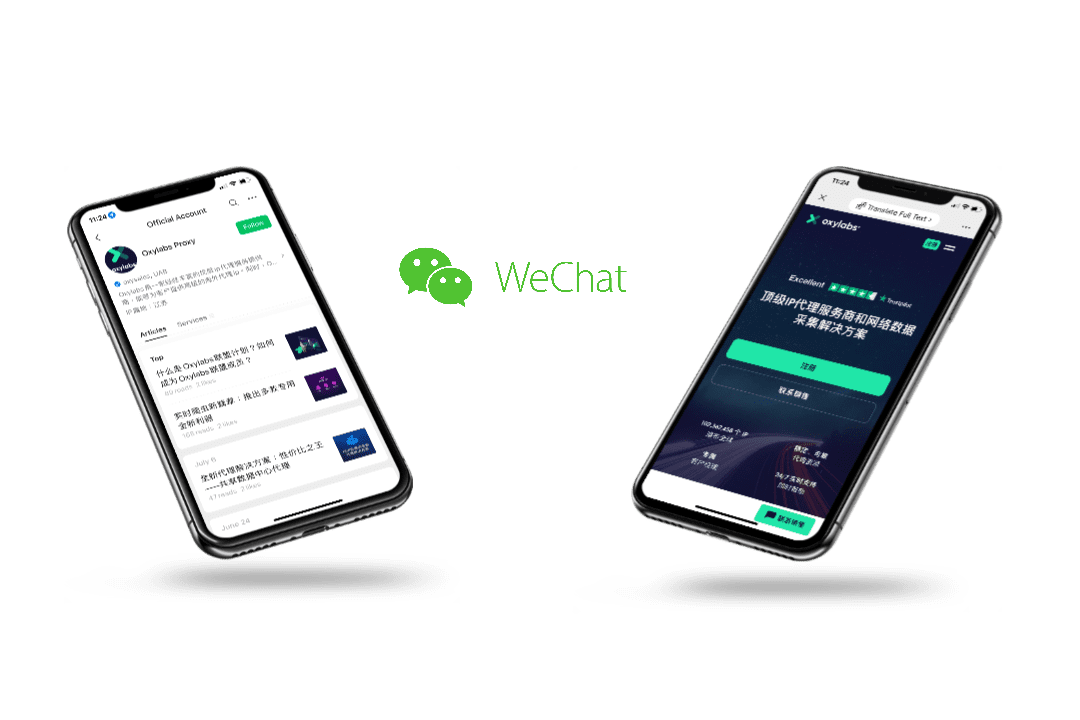 Tip 5: Ride on consumer trends, but don't forget the basics
While it is important to "be on trend", such as tapping into the much-hyped influencer marketing, live-streaming, and short form-video marketing in China - it is important to remember the basics. Basics include evergreen content on your website, active content generation
Short-form content is engaging, but when you remember the context - your visitor may just be spending 15 seconds on you before hopping onto the next 15-second video reel. It's a crowded space so be sure to engage it, but don't put all your eggs in one basket, just as you wouldn't likely invest 100% of your marketing strategy into TikTok.
Don't underestimate the work involved to engage with influencers who live-streaming and create Douyin reels. Anyone who's tried will likely tell you that there is more back and forth than you'd like.
That's why, It's important to work with local experts who can help you strategize your overall strategy as well as select, vet and guide influencers to properly showcase your brand.
But paying for someone to represent your brand takes more back and forth than you'd think. If you are launching in China as a new international brand, traditional media like print, outdoor and PR still prove to be important considerations when driving brand awareness and credibility. While they do not directly impact your SEO, a stronger brand presence is correlated with a stronger search intent.



Final thoughts
There is no-one-size-fits-all strategy when it comes to China SEO, as the right approach would vary based on your industry, audience and your objectives.
That said, one step any company can take today is to optimise your website to support any future performance-driven campaigns.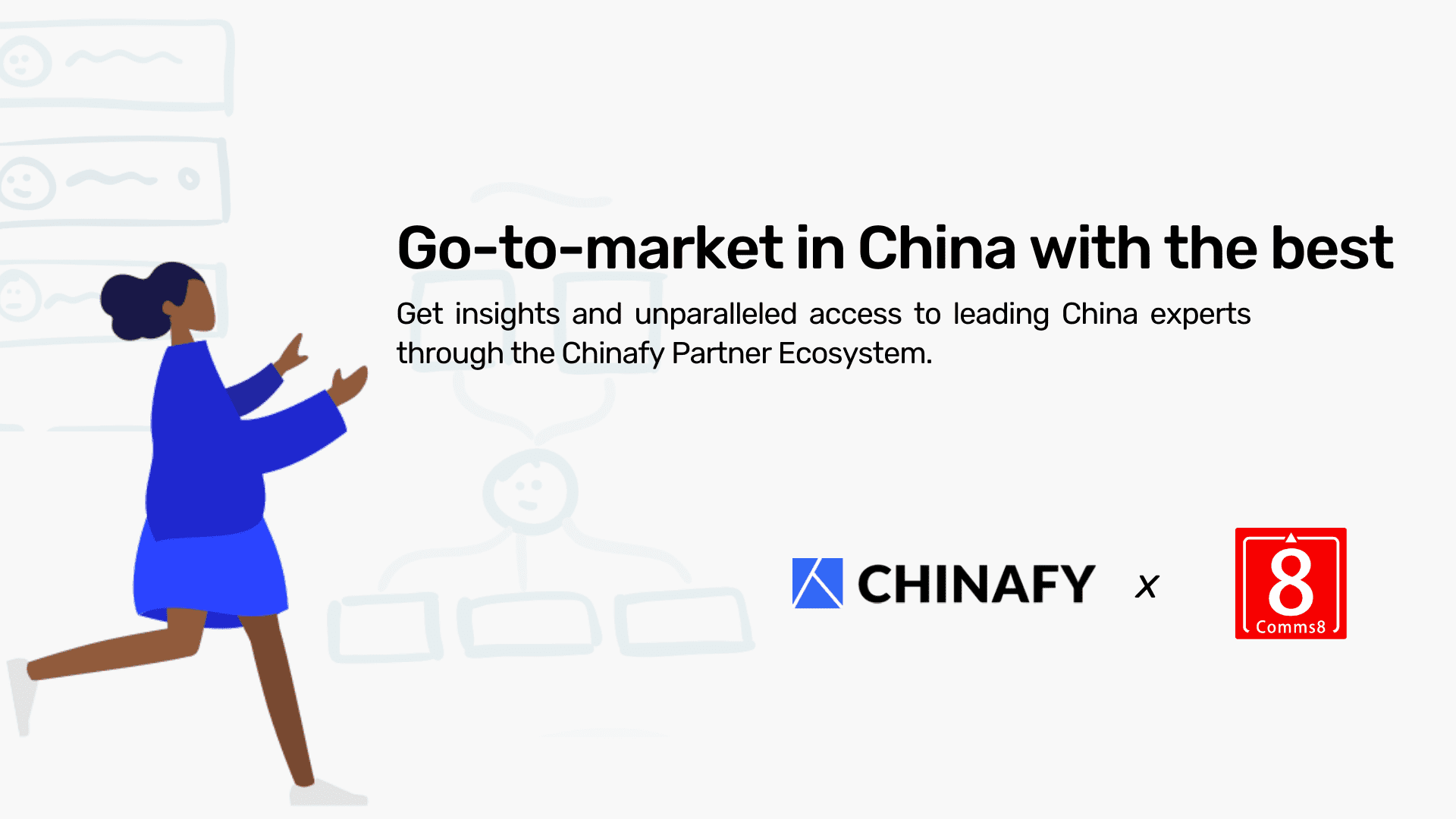 Want to optimise your website for China SEO?
Contact Chinafy for more information