Elliott Yang
Marketing & Growth Analyst
A Baidu Webmaster Account is a prerequisite to unlocking numerous features such as indexing a website on Baidu.
This guide walks you through the i) requirements and ii) process to get a Baidu Webmaster Account.
A few things to note before you begin:

- Please note that in order to register for a Baidu Webmaster Tools account, you will require a Chinese Phone number.
- The Baidu Webmaster Portal is in simplified Chinese only. You can use Translation tools but note there may be some inaccuracy.
- You will need access to your website or someone with access to your website, to verify your ownership of the site.
- Note that these screenshots are taken at the time of writing and therefore subject to change as the platform evolves.
Step 1: Register here for a Baidu Webmaster Account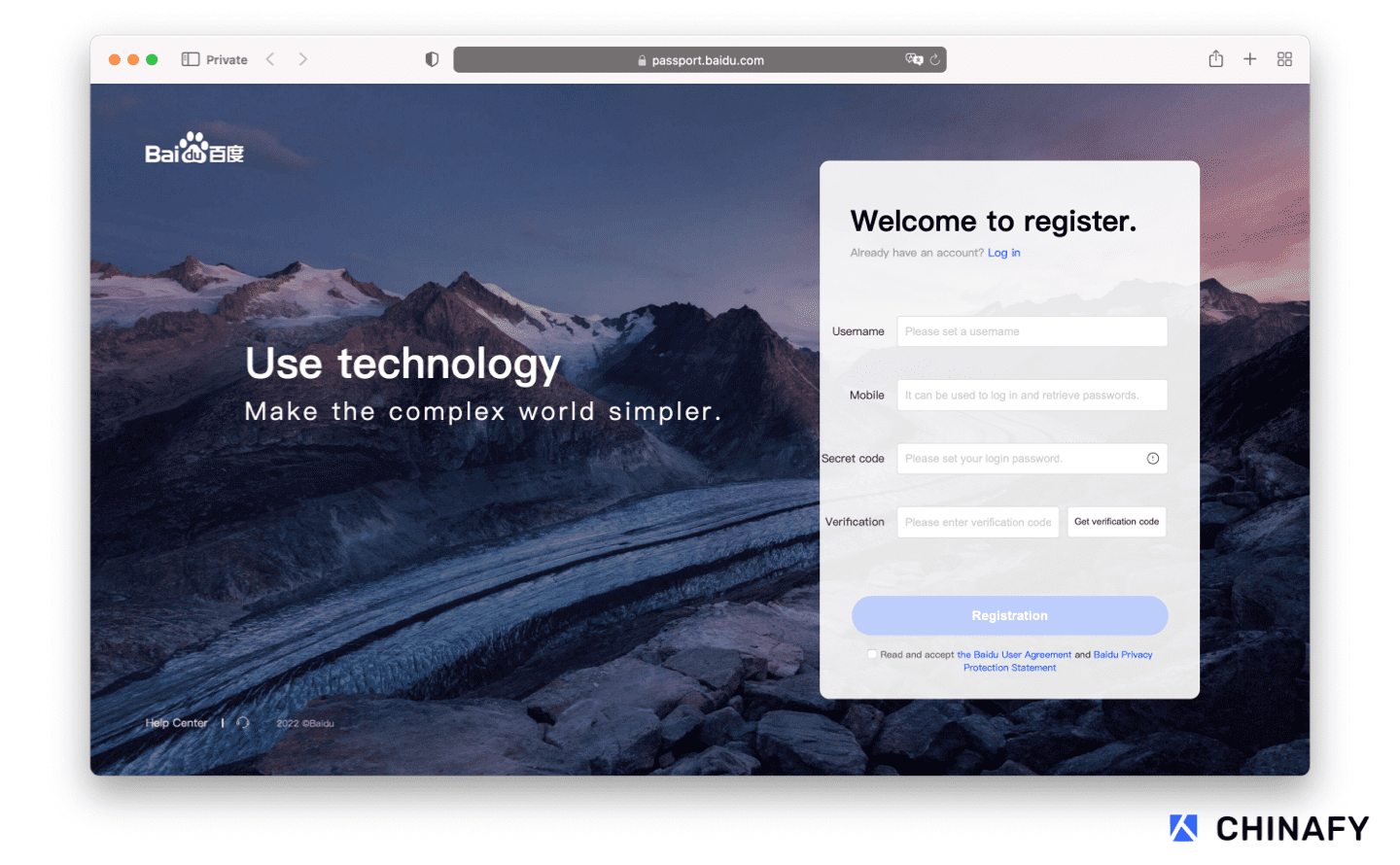 Step 2: Veri
fy your Ba
idu Webmaster A
ccount
You should receive a SMS confirmation via the phone number you have entered. As of May 2022, Baidu is no longer accepting overseas phone numbers for account registration.
Step 3: Add a new site to your Baidu Webmaster Account
Click Add Websites on Baidu Webmaster Portal. You may verify website is yours via 1 of 3 options. Once you have successfully verified your site, you will see a success message pop up notifying you that your submission has been successfully completed.
File verification by downloading a verification file to place into your website's root directory
Copy & paste the HTML code provided by Baidu into your site's header settings
By adding a CNAME record to your DNS
Now that you're set on Baidu,
Check out this guide on indexing your website on Baidu.

Don't get left behind.
Optimize your website for the world's fastest-growing consumer market. Start today, cancel anytime.