Douyin is China's most downloaded video-sharing platform feeding light-hearted content to its 400 million daily viewers. Popular in non-tier 1 cities, Douyin provides editing features and creative challenges that empower ordinary people to become video creators, even turning some into influencers overnight.

Douyin continues to build features that enable successful influencers on the platform to generate sizable sales from its viewers. Douyin's features make it easy for viewers to buy a product featured in a video, directly book a hotel, purchase coupons, and more.
According to Fabian Bern, head of a marketing company that works closely with Douyin influencers, some leading Douyin Influencers can reportedly make "fifteen to twenty thousand U.S. dollars" on a shopping holiday like Singles' Day.
Not to be confused with its global sister TikTok, Douyin does not operate outside of China.

Active Users:
550 million monthly viewers updated in 2019
Target Demographic:
Young, casual content consumer and storytellers in tier 2-4 cities in China.
Suitable For:
E-commerce businesses, influencer marketers, influencers, or product marketers
GETTING STARTED
Douyin is most commonly used by brands or influencers to amass following through organic growth and advertising.
To get started, download Douyin to create a business account on Douyin.
You may also scan the below code via the app to speak to with Douyin's operations team.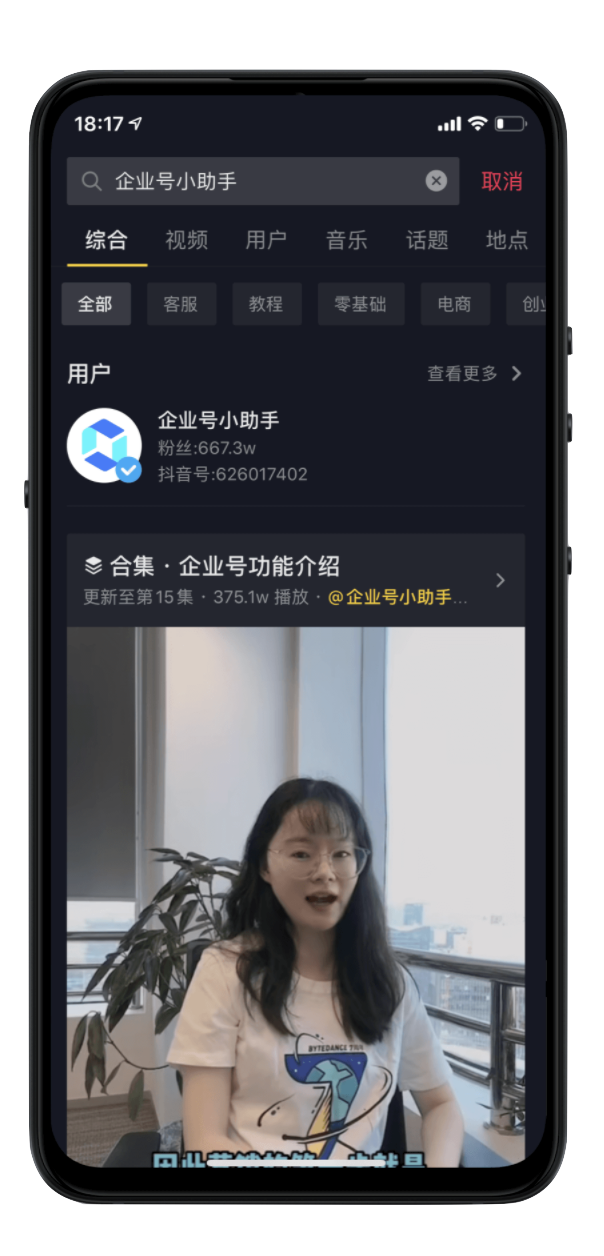 Douyin also endorses a list of local agencies that helps companies set up business accounts on the platform.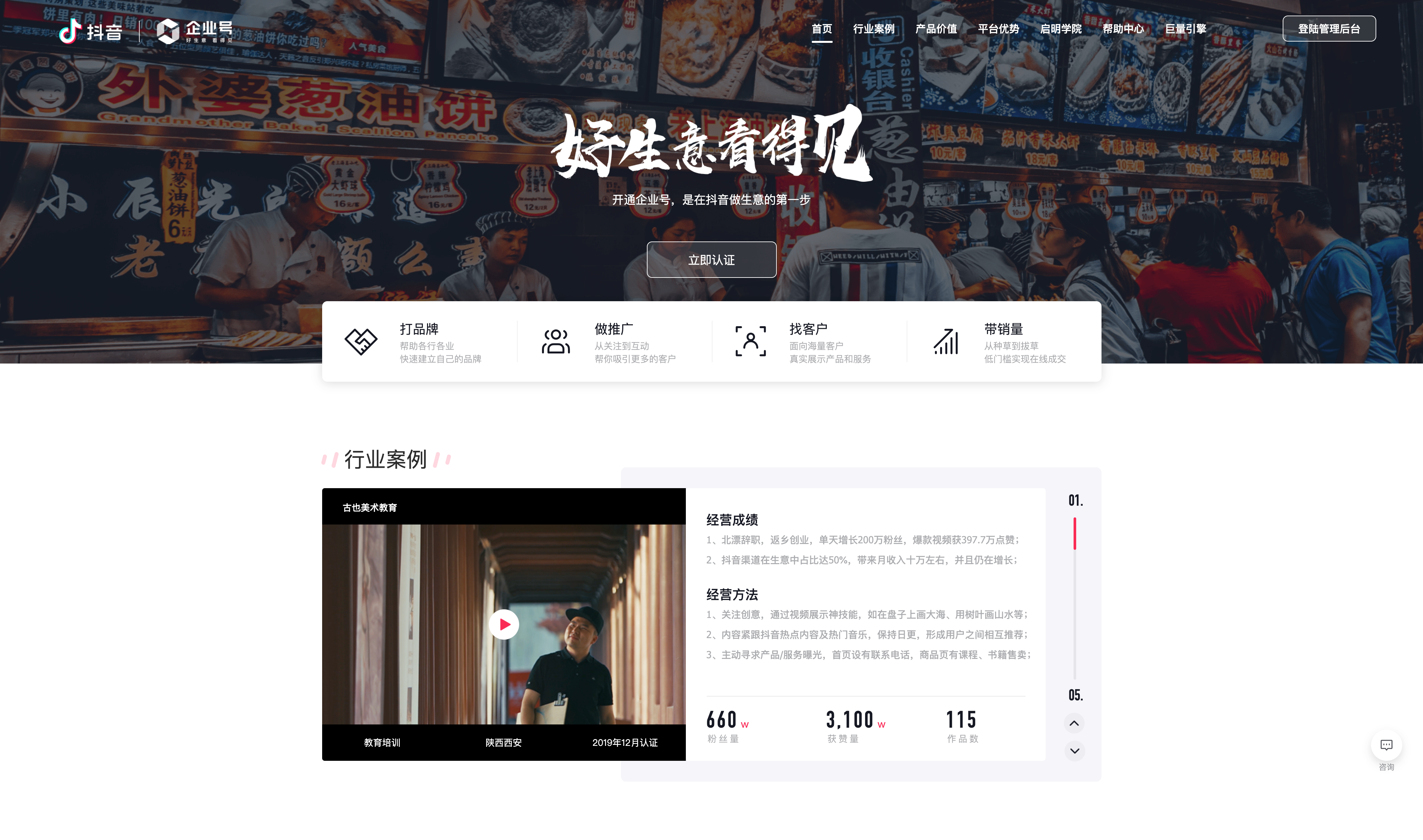 Optionally, you may also enquire about advertising with Douyin's advertising team. Douyin (and other products by ByteDance) uses an ad platform powered by Ocean Engine.
You may get started by leaving your phone number (China-registered) and company name for the Ocean Engine team to get in touch with you. Alternatively, you may also call their hotline at (+86) 400-601-0918.
Business Requirements
Business license in China