The Project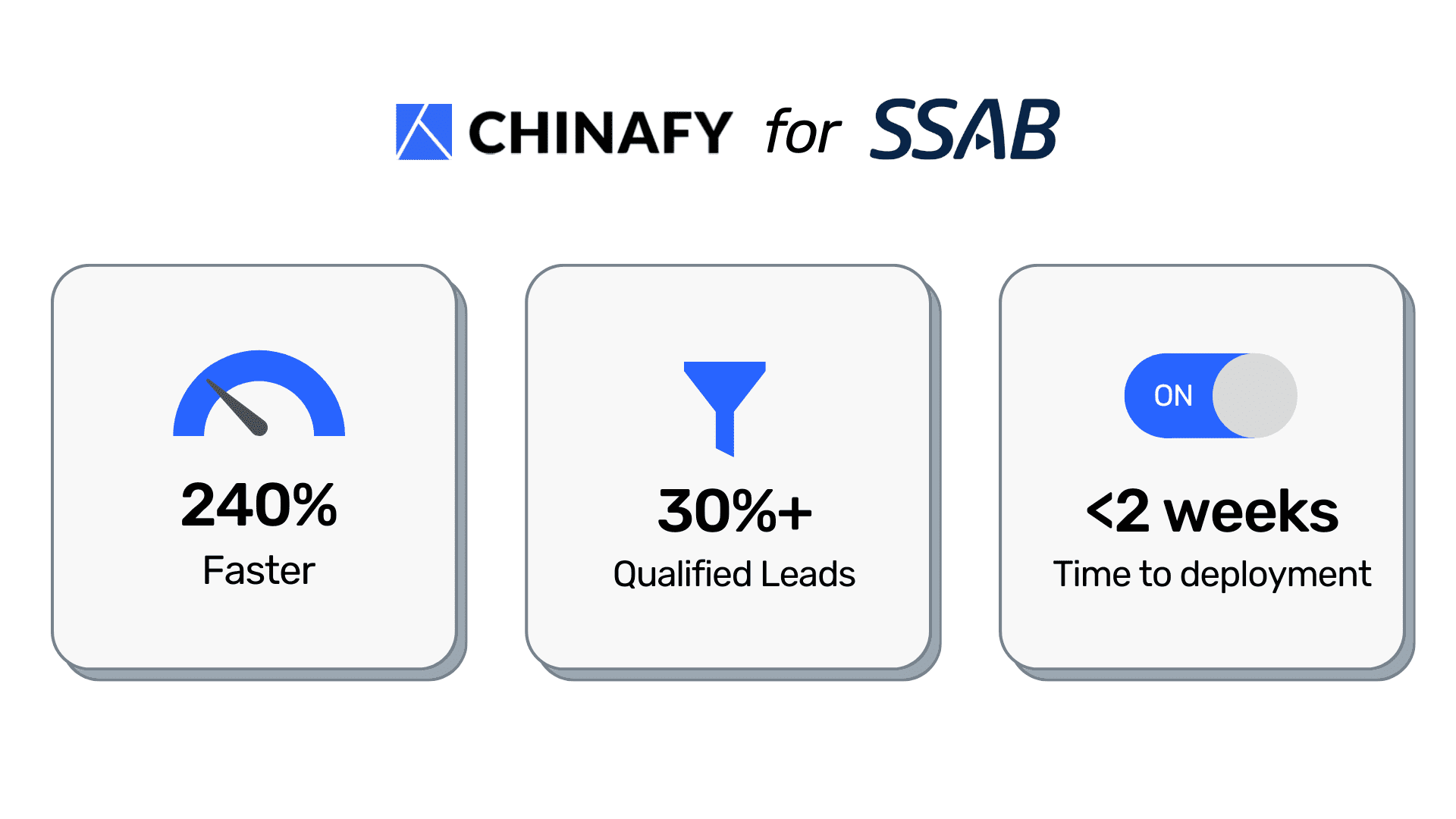 About SSAB

SSAB is a listed Swedish company steel manufacturer with its largest shareholders including the Government of Finland. SSAB's high-strength steel is the backbone behind some of the world's largest automotive, engineering and construction markets.
The company has over 14,000 global staff, with a number of them currently stationing a finishing line facility in Shanghai, China.
With the largest source of revenue in special steel coming from non-EU regions in 2020, SSAB - like a number of other steel manufacturers - has its sights locked on China.
According to the World Steel Association, Global crude steel production for 2020 has seen a 0.9% decrease compared to the previous year, while steel production in China has seen an increase of over 5% during the same amount of time.

Headquarter Location: Sweden & the U.S.
Industry: Steel Industry
CMS: Sitecore
Agency: Petra Agency
With this in mind, the SSAB drew an extensive sitemap to cater to the local audience in China. The regional site has a localised .cn extension, is fully readable in Chinese, and directs inquiries to Chinese-speaking contacts.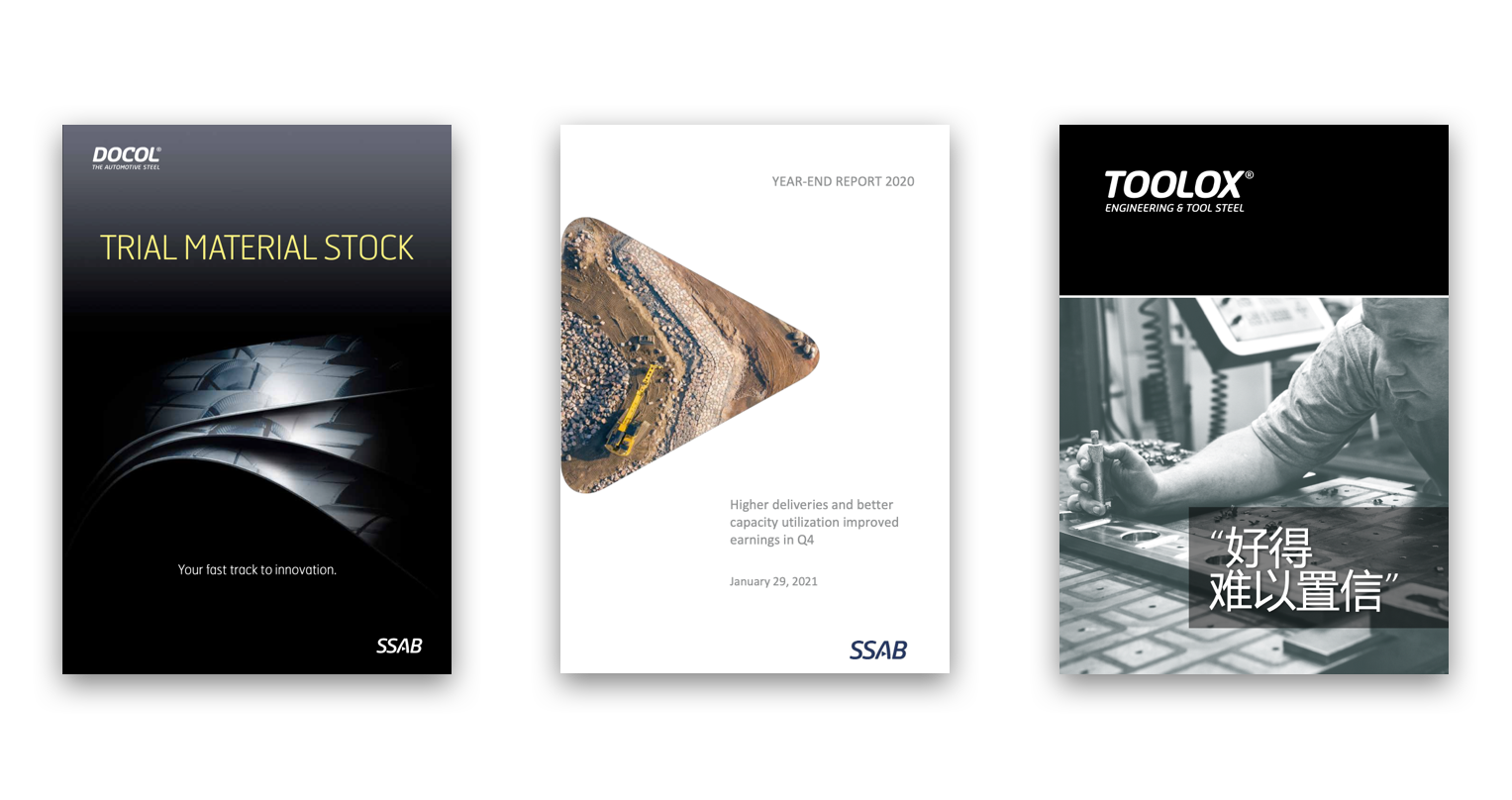 All boxes were checked, except one: it didn't load fast and fully enough in China.

Like over 90% of global sites, the SSAB performed well globally but loaded slowly and was often loading incompletely from China.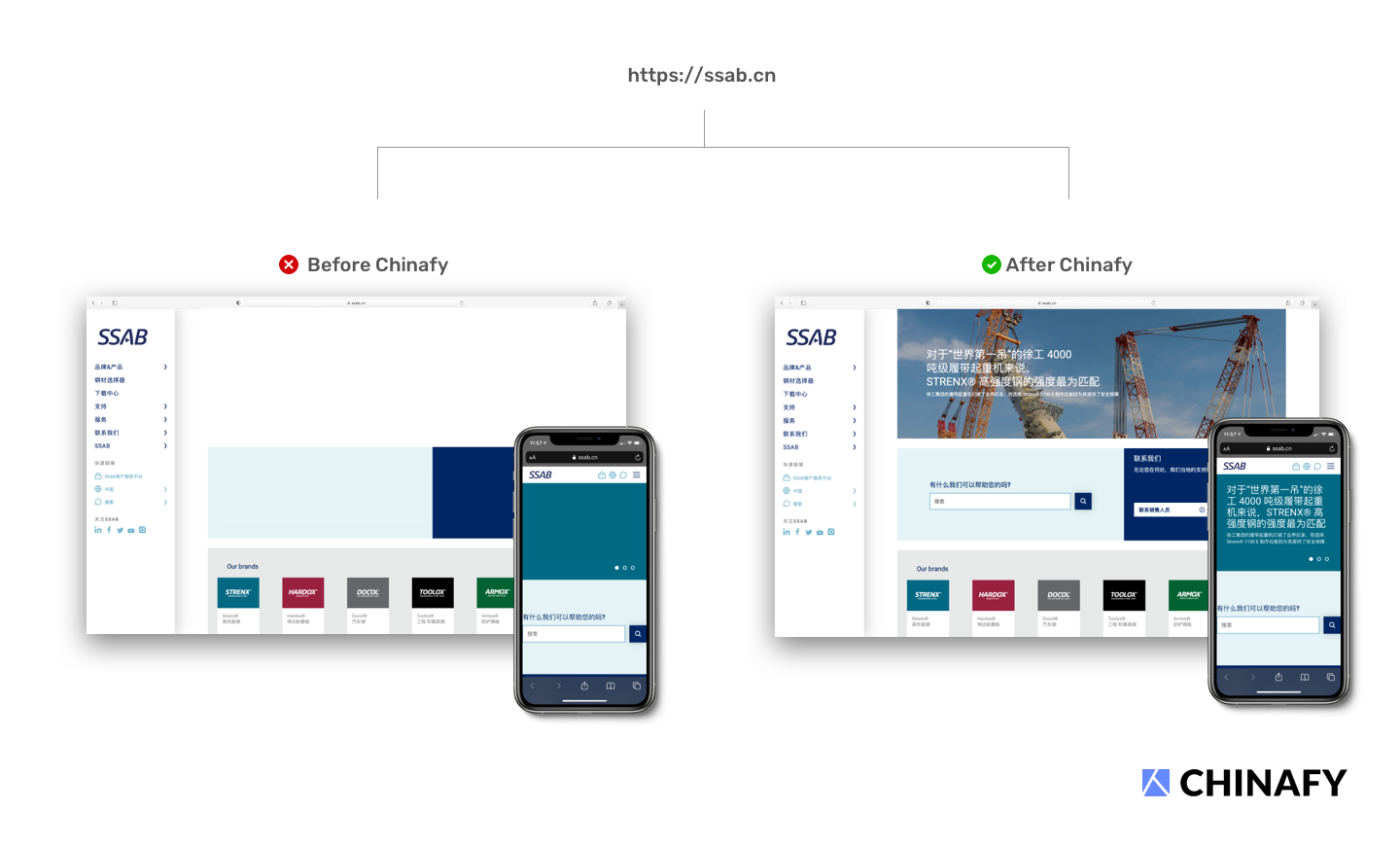 How do most foreign sites load in China?
Read more in our 4-part report 'The Ultimate Web Performance Study'.
Upon engagement, the SSAB team was clear about the following objectives.
Objectives
A high-performance portal that connects existing customers to its direct sales plat
A user-intuitive website on par with its global performance that would enable China-based visitors to access sales materials and user manuals with ease
The Results
Before Chinafy: 12.5s with inconsistent delivery in China (in grey)
After Chinafy: 5.1s in consistently loaded in China (in blue) ~ its U.S. equal at 5s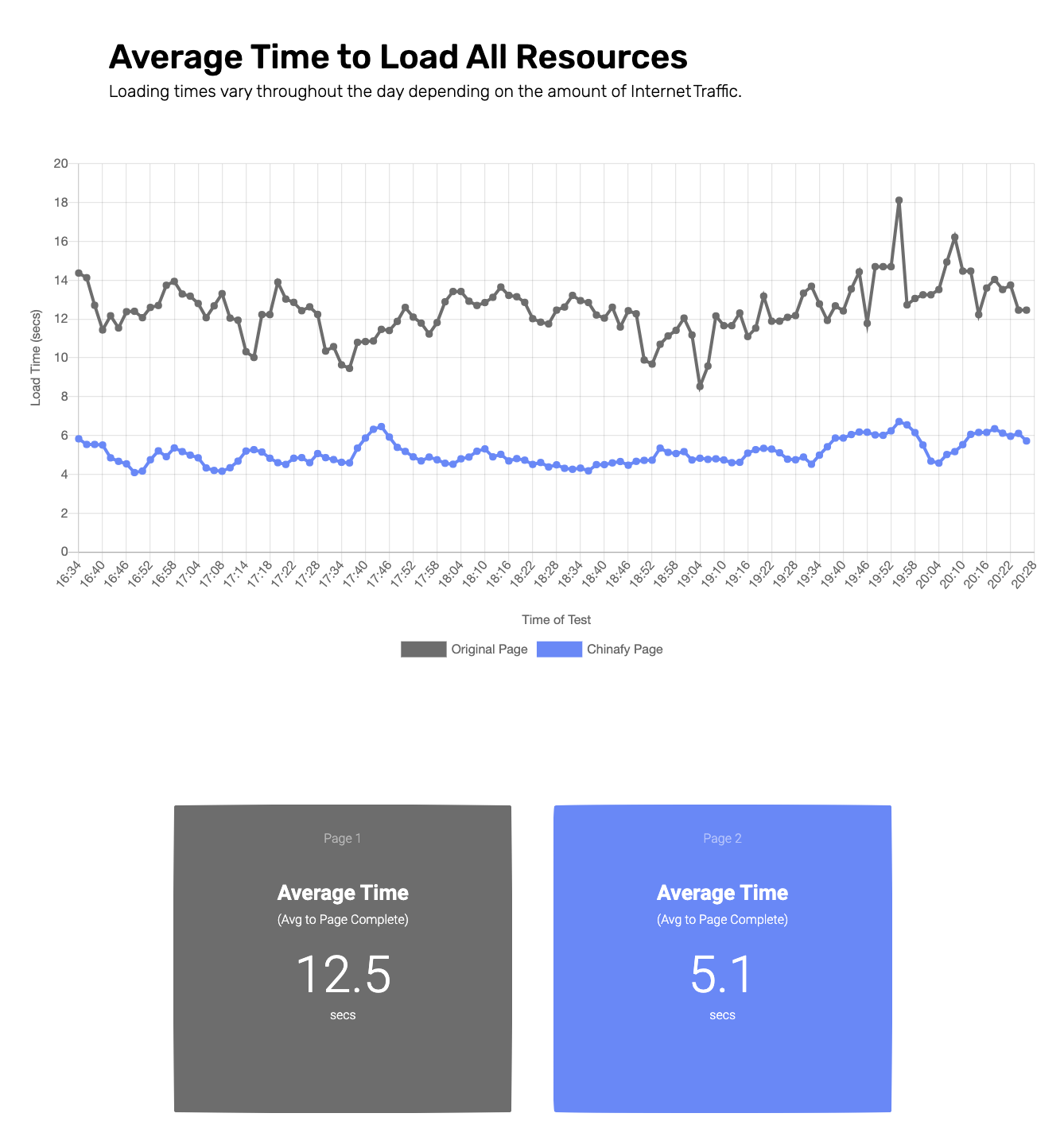 After the Chinafy optimisation process, the SSAB team was also able to -

Ensure loading activities in China were swift, thus reducing conversion friction
Ensure full interactivity of its Download Center and Contact Center for all prospective customers in China
Configure its site so that Google Analytics trackers can properly fire in China, as intended
Continue managing their site from Europe with optimisation auto-applied on an ongoing basis via Chinafy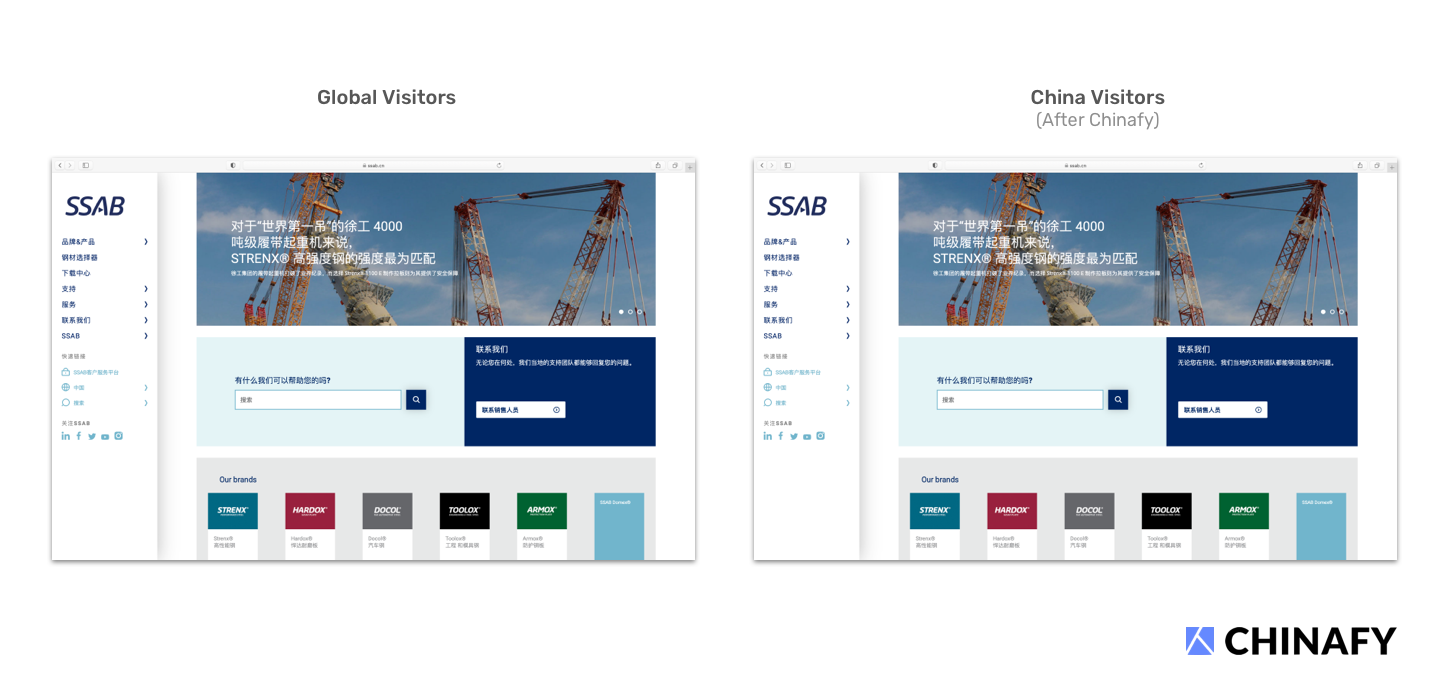 Does your custom site work in China? Try our Visual Speed Test tool to see it loaded in China, in real-time.