Weibo is a microblogging platform and one of the largest social media platforms in China.

As of 2020, Weibo has 550 million monthly active users browsing an array of topics ranging from news to light-hearted content like pets. Because of Weibo's massive user base, it is widely used by celebrities, media organisations, and even government officials for sharing news.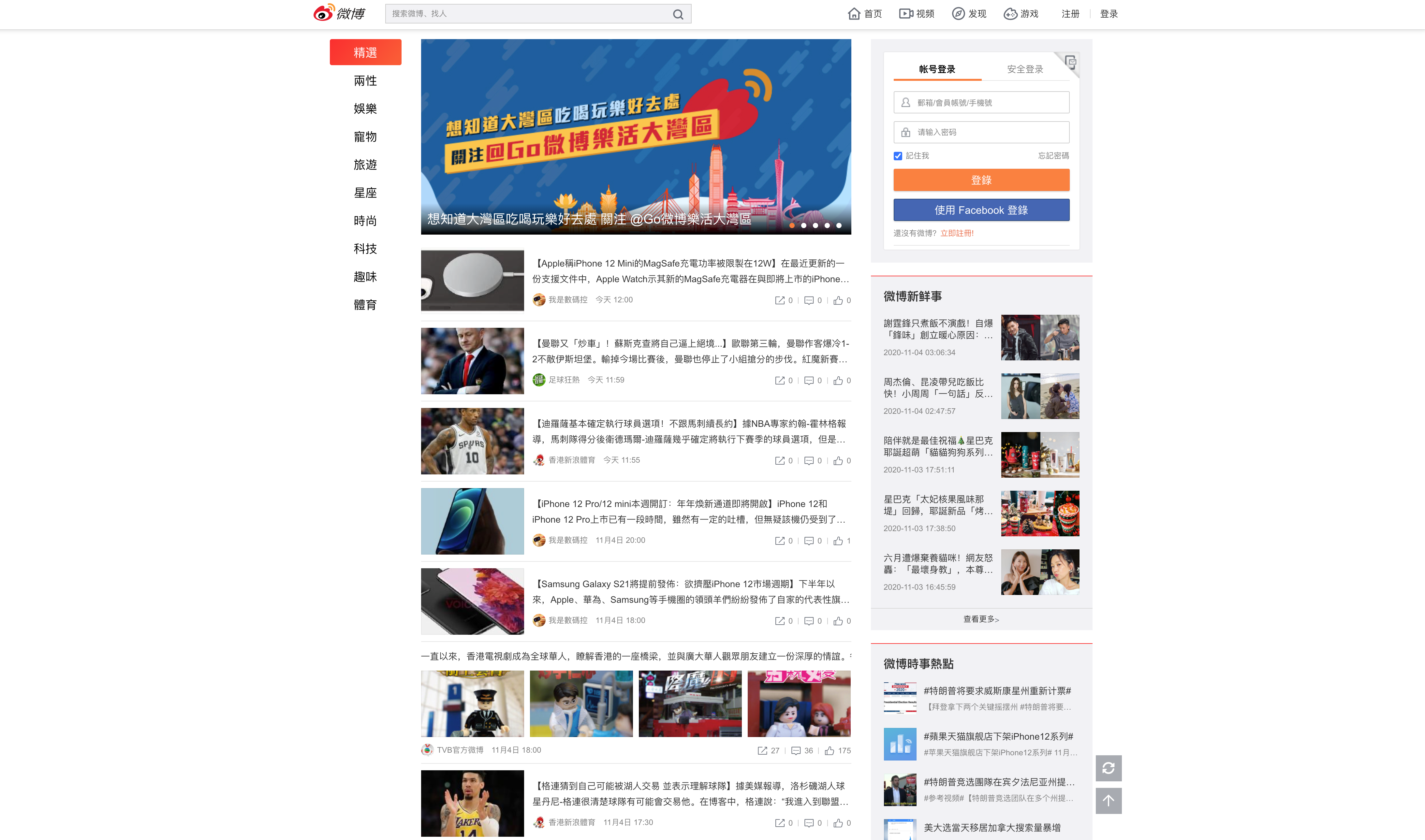 Weibo is often compared to China's Twitter – except it does not have a limited character count and provides e-commerce integration.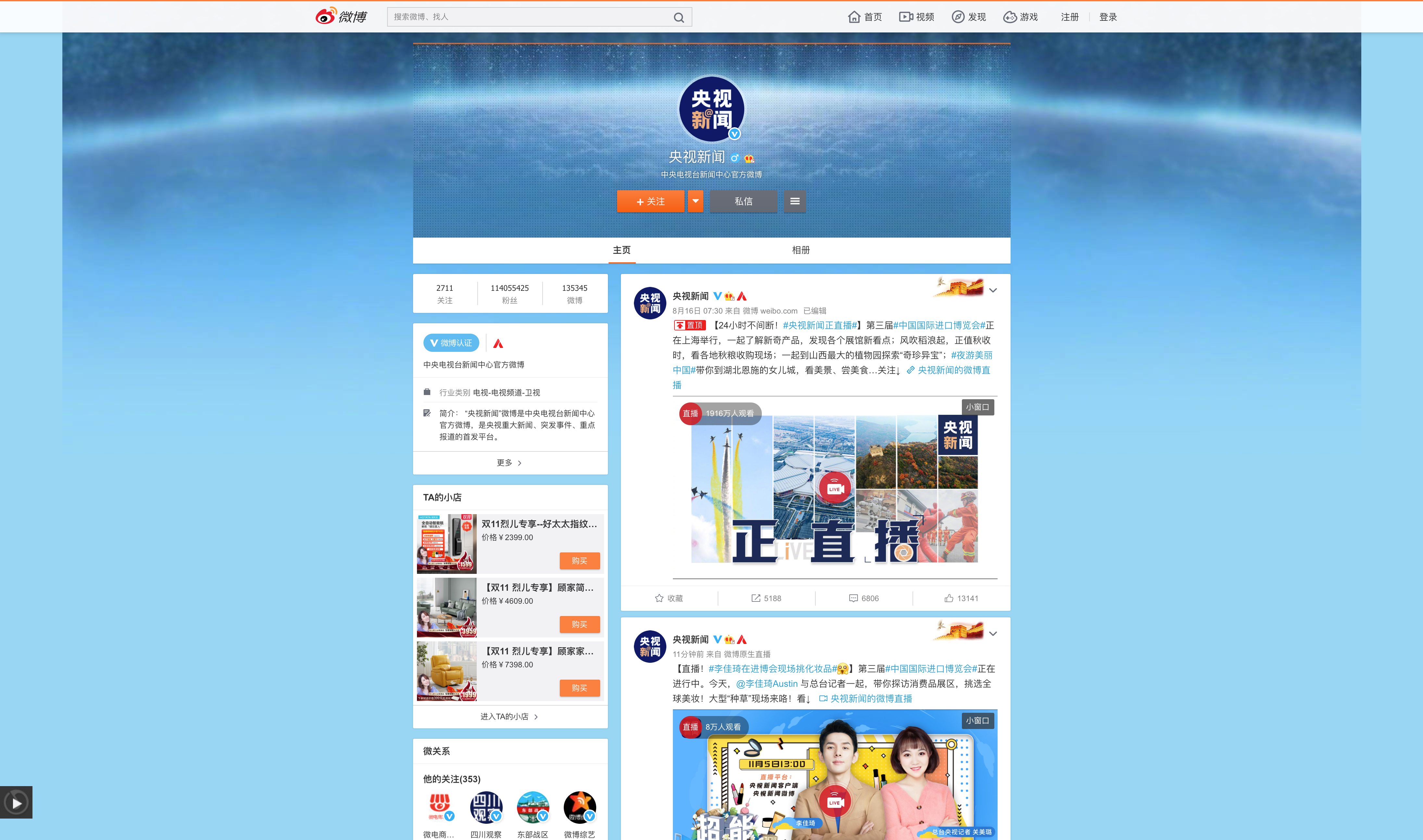 Active Users:
550 monthly active users updated in 2020
Target Demographic:
Young Chinese internet users with active social media presence
Suitable For:
Influencer marketers, marketers with a forum seeding focus, B2C e-commerce companies
GETTING STARTED
You may get started either as an Individual account user or as an Official account user (organisations only)
Individual Account

Sign up with SMS verification via a phone number registered in China, Hong Kong, Macau, Taiwan, the U.S., Canada, Brazil, and Malaysia.
Official Account
Sign up via email address and register for an official Weibo name.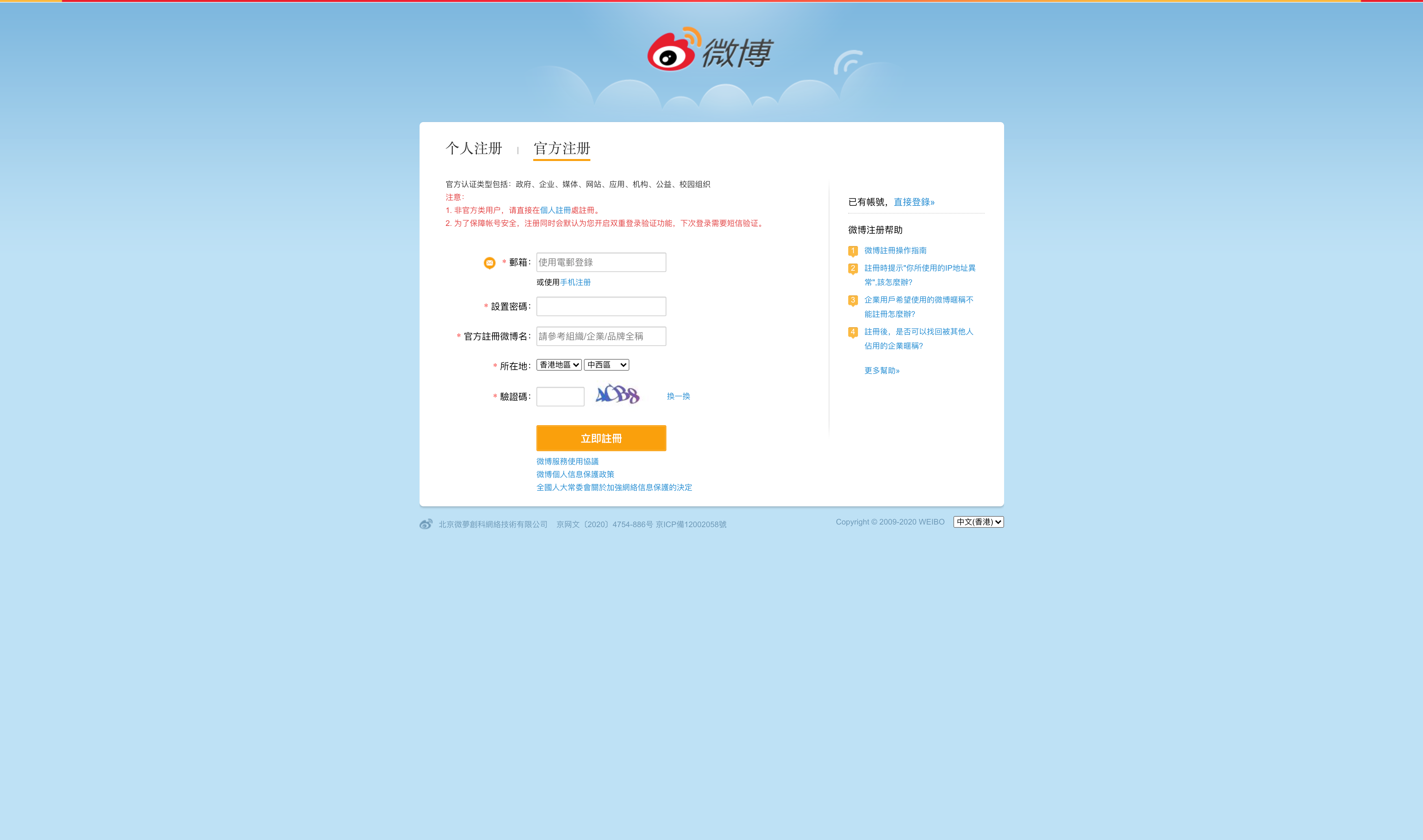 Weibo's immense user base has made it a top choice for brand-building. International brands such as Apple are verified Official Weibo account users.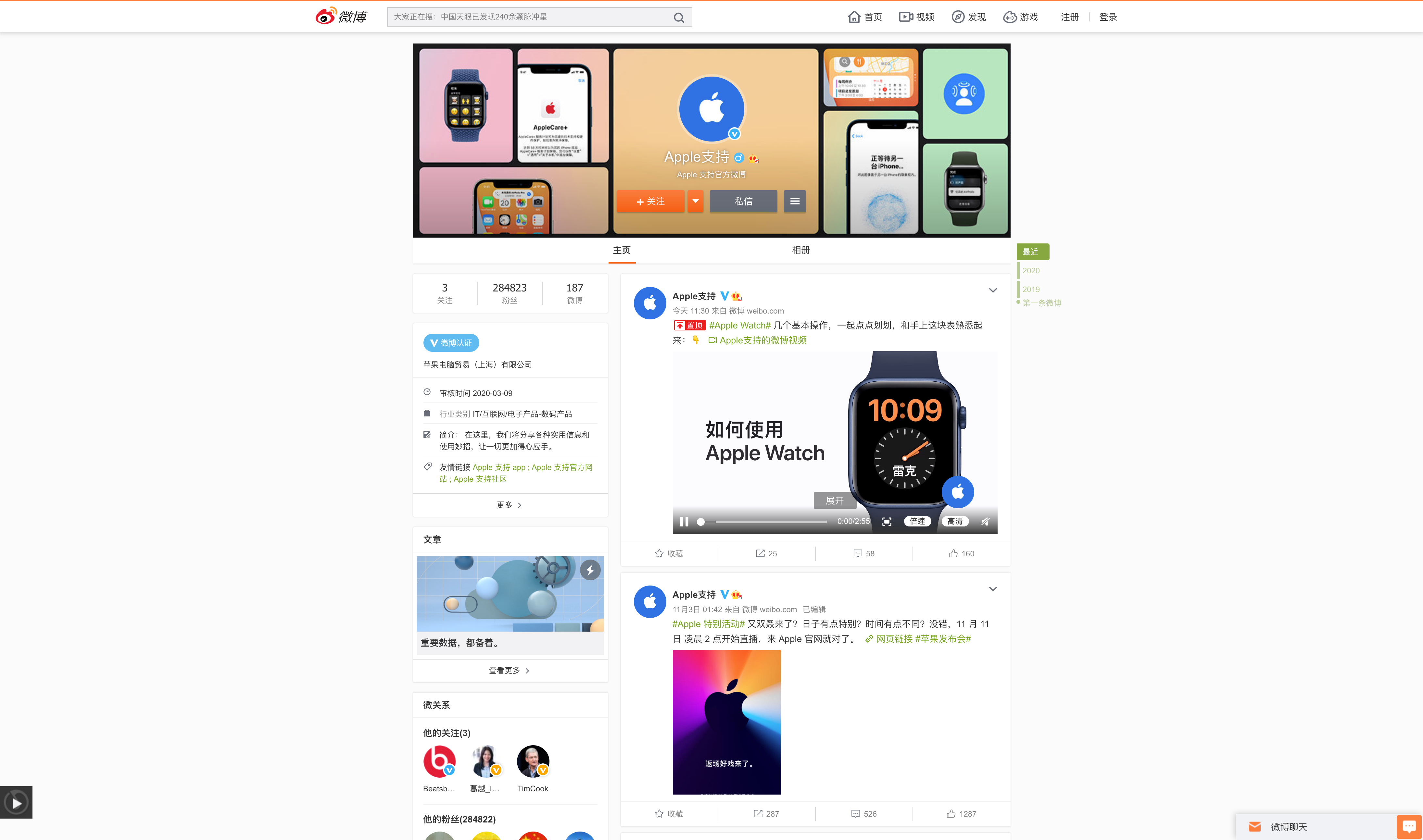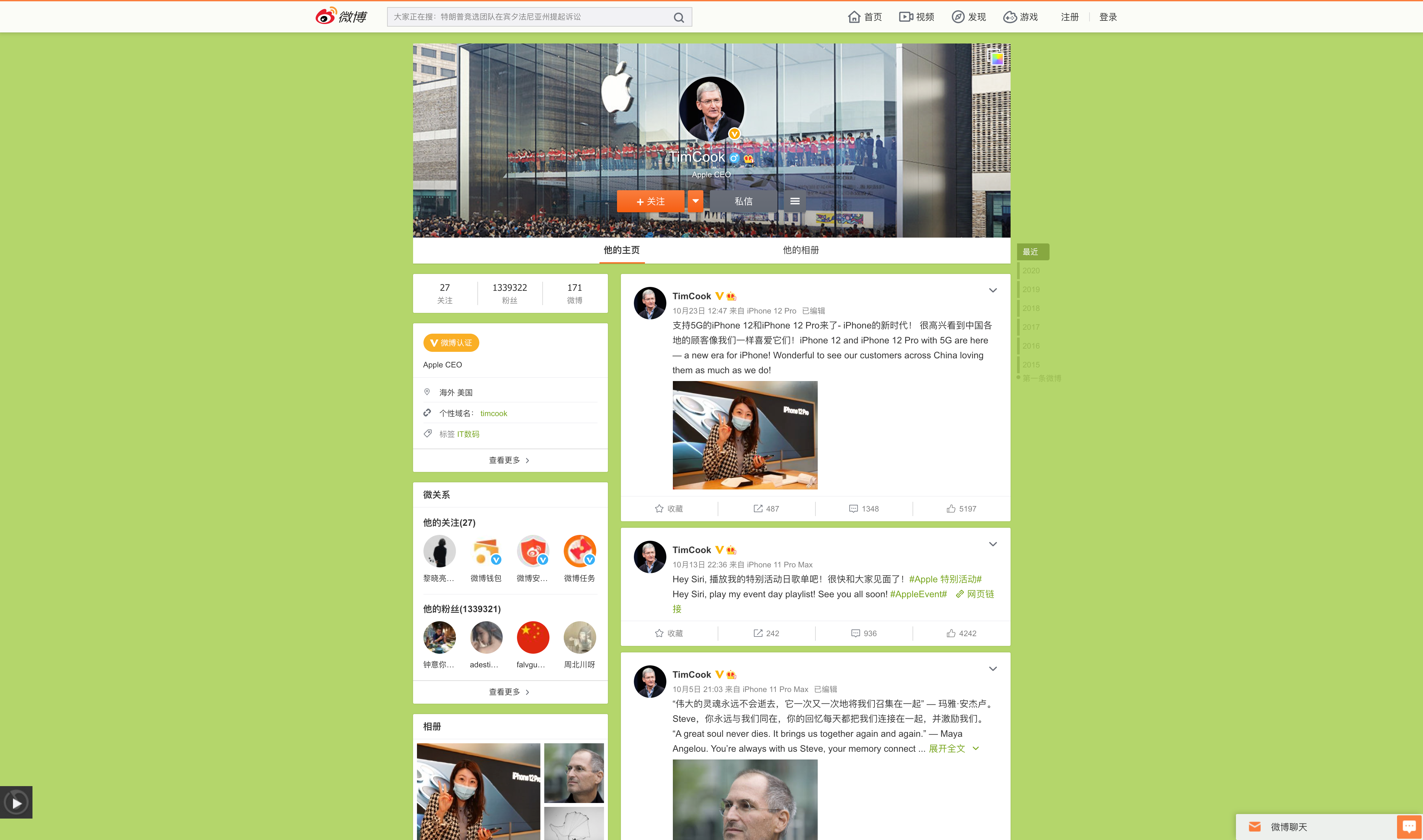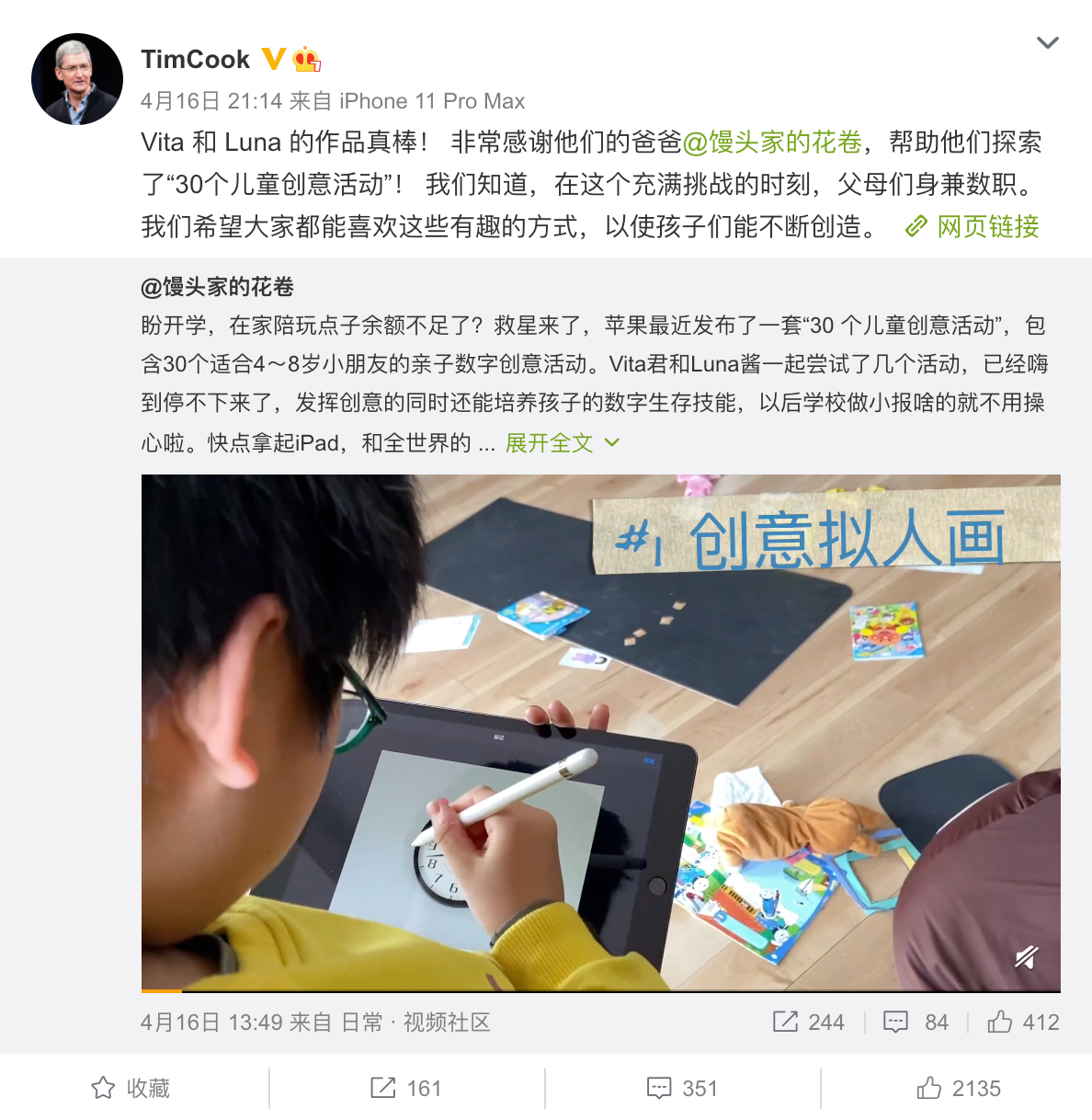 Business Requirements
Weibo has a verification system in place that gives users stronger authority over their content.

Blue V for verified organization
Yellow V for verified individuals
Red V for verified media and celebrities
You'll need a business license or an ID card to verify your account as an Official account.