In this article, we'll delve into the unique characteristics of Chinese web design, compare it alongside global standards, and explore key elements to consider when incorporating these trends into your website.

Understanding Web Design for China
Chinese web design has undergone a remarkable transformation over the years, blending traditional cultural elements with modern technology. While most designers tend to favor minimalist and clean designs, Chinese web design tends to contain more elements, structured in a different way (examples below).
Let's explore the key differences between Chinese website designs and the global standards:
Cultural Influences
Global Perspective: Western designs often focus on simplicity, clarity, and ease of navigation, with a preference for clean lines and minimalistic layouts.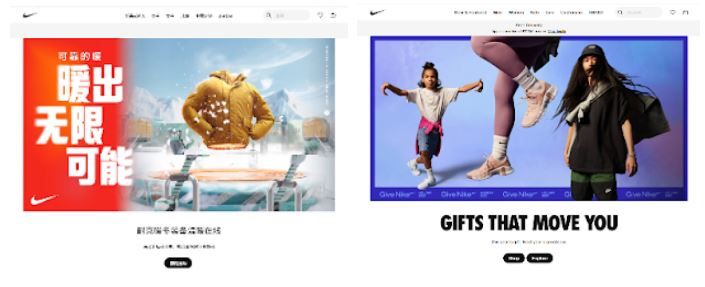 Chinese Perspective: Chinese website design is deeply influenced by the country's rich cultural heritage. It frequently incorporates vibrant colors derived from traditional Chinese art.
Mobile-First Approach
Global Perspective: Mobile responsiveness is a universal standard, but Chinese web design takes it a step further.
Chinese Perspective: Given the widespread use of mobile devices in China, where a billion users access the internet via a mobile device, designers prioritize a mobile-first approach, ensuring seamless and optimized experiences on smaller screens.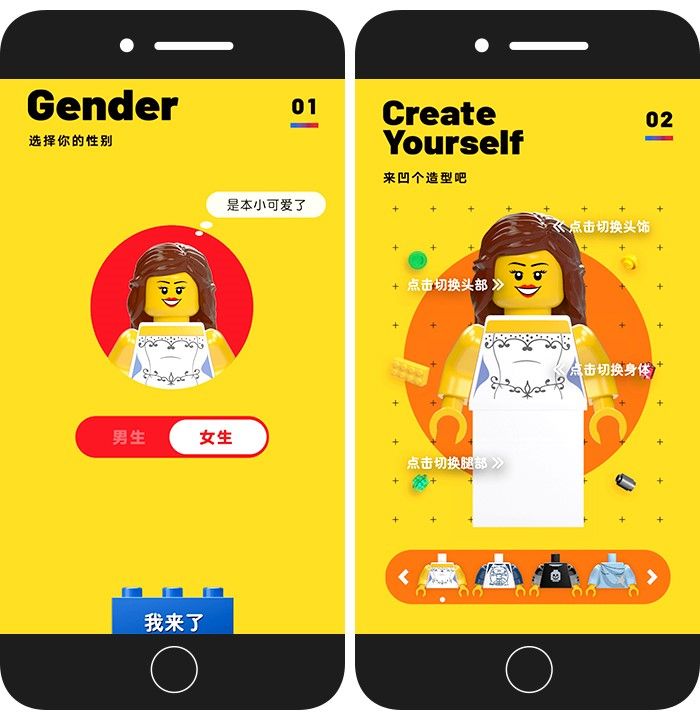 China has a massive mobile user base, and H5 website design aligns with the mobile-first approach, ensuring that websites are optimized for a seamless experience on smartphones and tablets. This is particularly important in a country where mobile internet usage is widespread.
HTML5 enables the integration of multimedia elements without the need for additional plugins. H5 websites in China often feature rich content, including interactive videos, animations, and audio, providing a more engaging user experience.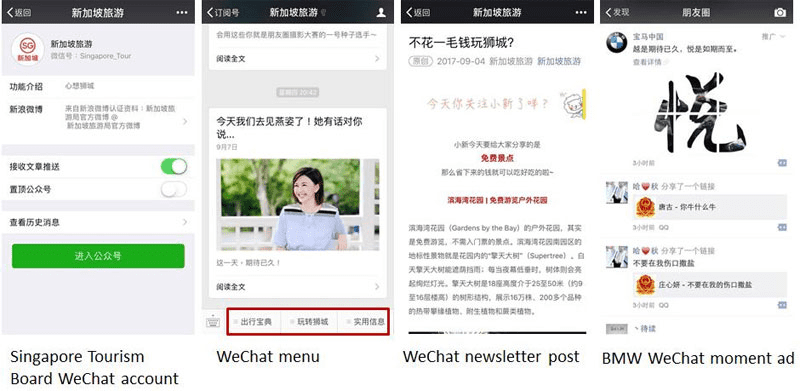 Super-apps, like WeChat and Alipay, have set the stage for mobile-centric design, inspiring websites to adopt layouts that prioritize mobile users. Scrolling formats and simplified navigation cater to the mobile-driven preferences of the Chinese audience.
These lightweight applications within WeChat allow businesses to create interactive and functional experiences without the need for users to download a separate app.
Read about "What is H5 in China, and do you need it?"
Integration of Social Elements
Global Perspective: Social media integration is common worldwide, with platforms like Facebook, Twitter, and Instagram serving as integral components of web design.
Chinese Perspective: A research by Forrester found that Chinese consumers are very social. They are more inclined to share their experiences, satisfaction, and promotions on social media.
China boasts its own digital ecosystem given that Western social media giants are inaccessible in the country. Weibo, WeChat, and Douyin are seamlessly integrated into Chinese websites, offering social sharing functionalities that align with local user behaviors.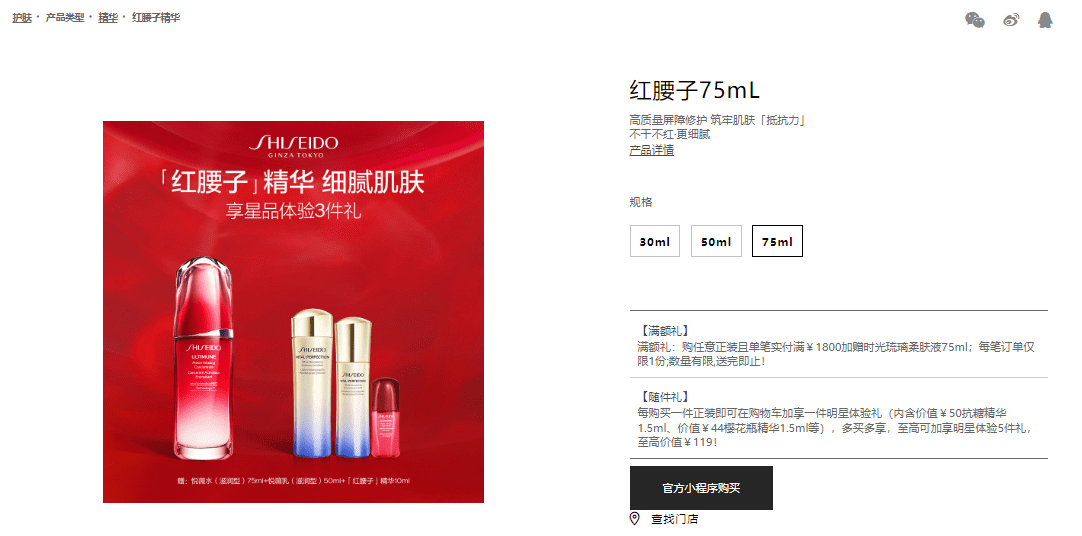 Elements for Consideration in Chinese Web Design
Localization of Content
Language Considerations: Ensuring your website is available in Simplified Chinese and other relevant Chinese languages is essential for connecting with the local audience.
Taking User interface into terms, Chinese websites are often busier and more complex compared to Western websites, containing more information and call-to-actions. This is partly due to the complexity of Chinese characters, which have a higher number of strokes. The intricacy of the Chinese language also makes it challenging for search engine algorithms to work efficiently. This is why a lot of Chinese web designers opt to include multiple links on the homepage, contributing to a more cluttered appearance.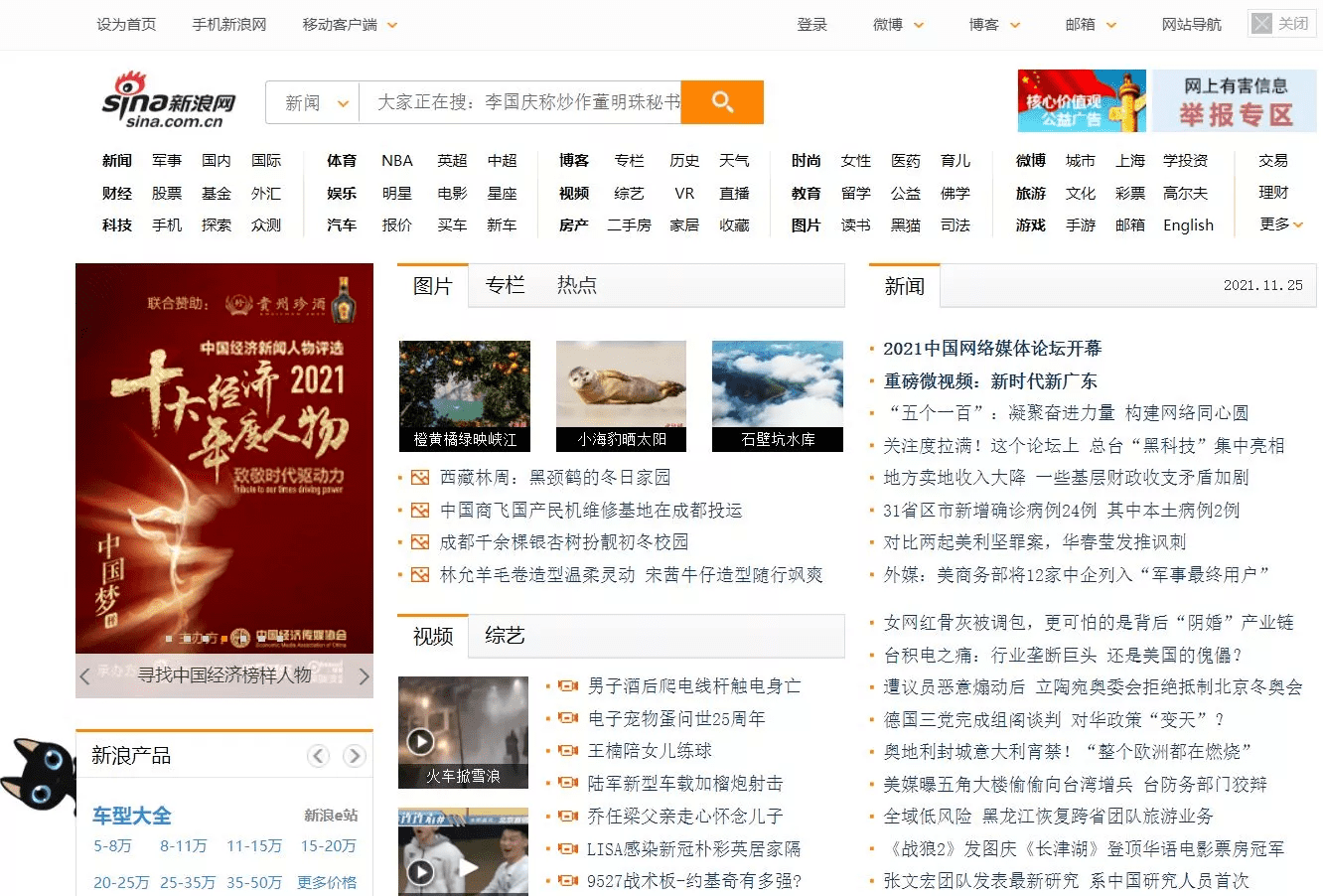 The book "6 Billion Shoppers" by Porter Erisman, revealed that American website users often directly use the search box. In contrast, Chinese users tend to explore the entire website, seemingly searching for visual surprises and stimulation. In essence, beyond content translation, adjusting your user interface to align with customers' habits is crucial for delivering the best possible user experience.
Color Palette
Vibrancy and Symbolism: While color schemes differ with brands, consumer brands with a Chinese roots tend to feature colors that resemble a cultural significance in China. For example, red symbolizes luck and prosperity, while gold signifies wealth.
E-Commerce Integration
Seamless Transactions: With the booming e-commerce industry in China, where more than a quarter of their physical goods were sold online, it's vital to streamline the user journey for online transactions.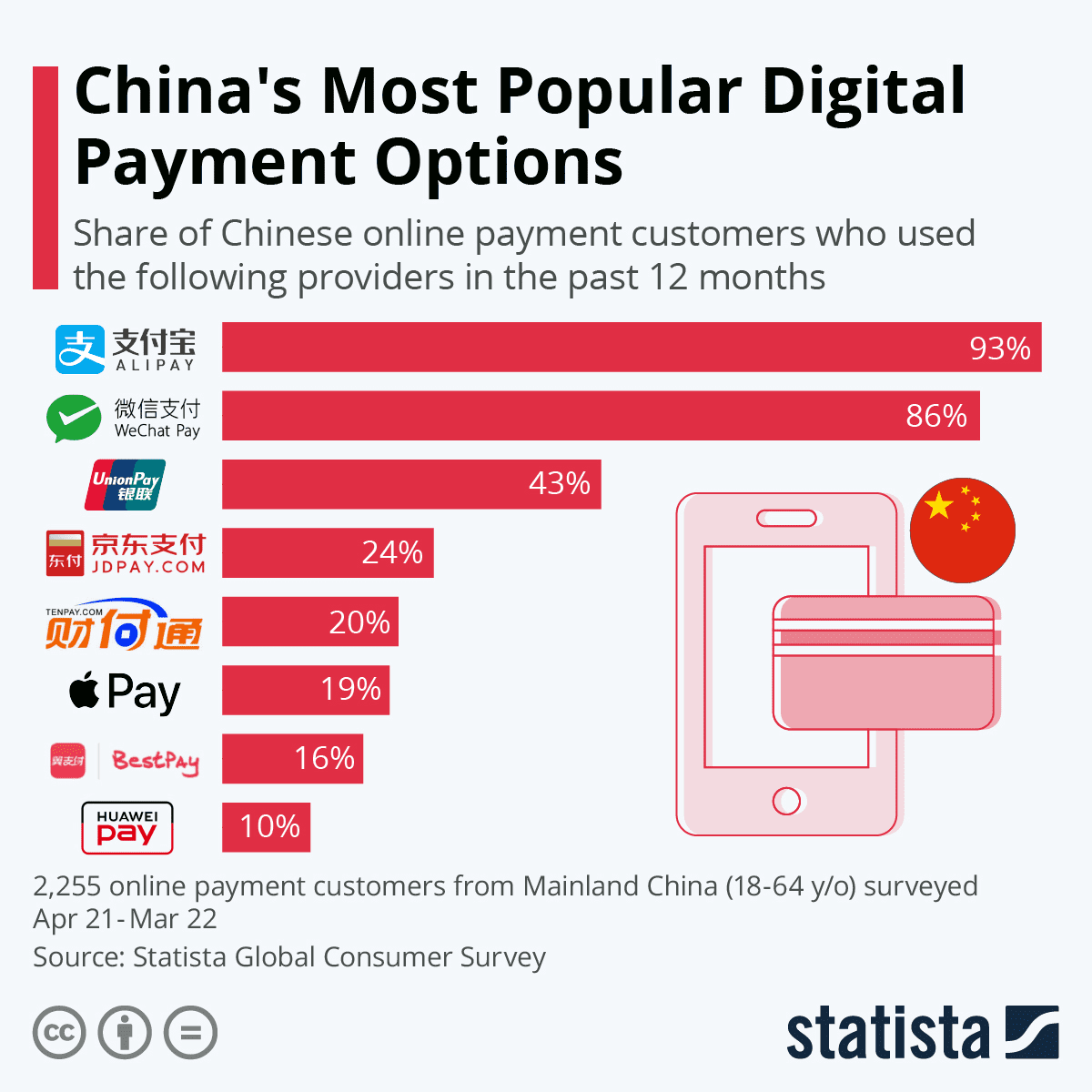 According to the Statista Global Consumer Survey, Alipay and WeChat Pay are the top digital payment choices for Chinese users, with approximately 9 out of 10 online payment users in China using them in the last 12 months.
Integrating these popular payment gateways enhances user trust and convenience.
Read more about the best payment gateways in China
Website Speed
Varying internet speed: Internet speed fluctuates in China, contingent on the specific region, and users expect websites to load quickly regardless of their location.
Test your website speed in China "Global Website Speed Test"
Additionally, 90% of global sites take five seconds or longer to load in China, while users expect load times to be under two seconds.
Slow-loading websites can lead to frustration and impact user satisfaction.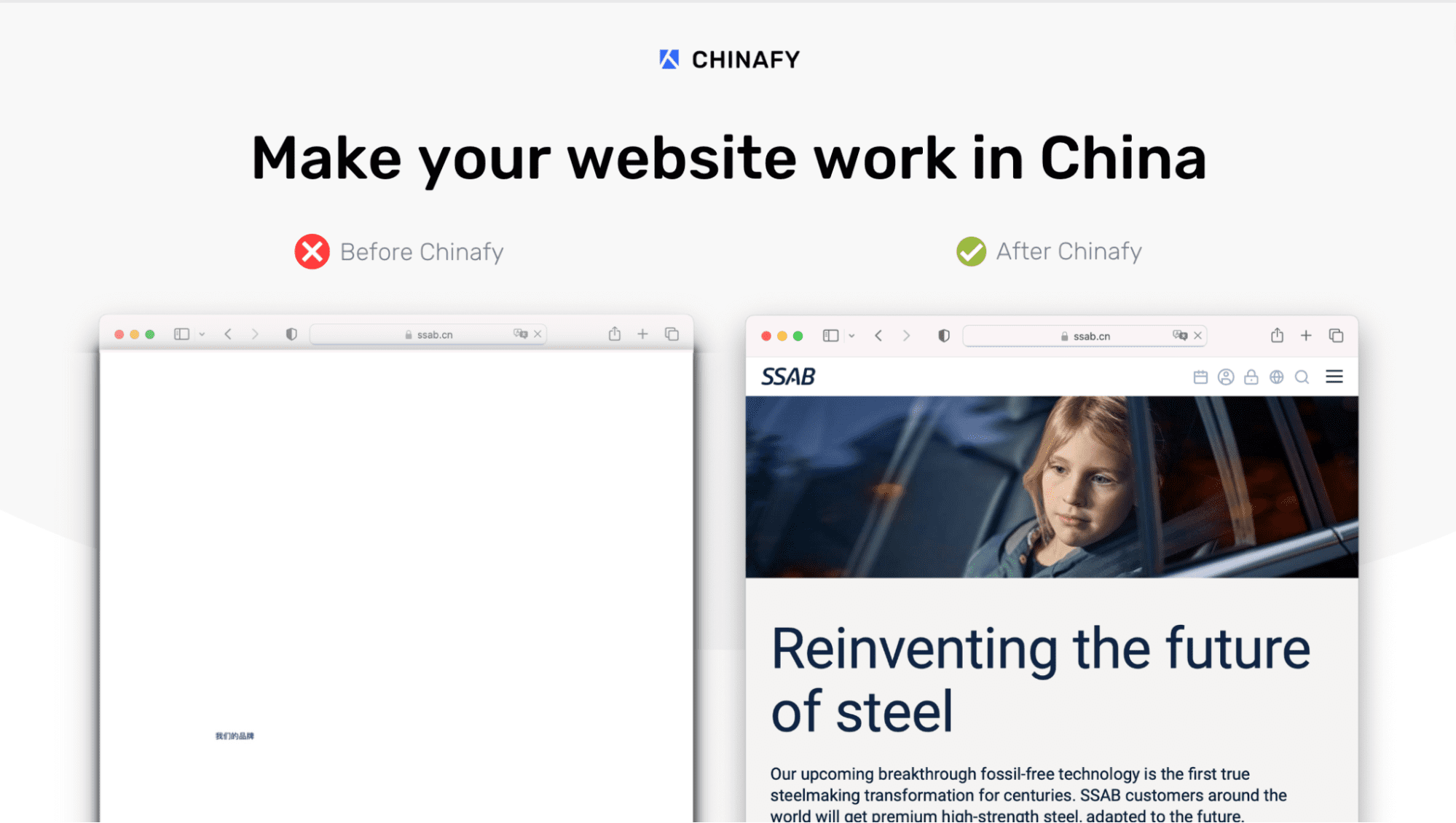 More about "Why global websites don't work in China"
This is where Chinafy steps in. Chinafy addresses this issue by compressing images, optimizing assets, and leveraging content delivery networks (CDNs) within China, ensuring that your site loads efficiently. This optimization is crucial for providing a seamless browsing experience to a broad range of Chinese users.
Learn more about Chinafy "What is Chinafy?"
Incorporating Web Design for China
The key to successfully localizing web design for China lies in optimizing both visual appeal and performance. To amplify the impact of a website in the Chinese market, companies should prioritize not only aesthetically pleasing designs but also ensure swift loading times and full functionality.
Ready to optimize your website for China? Click Get Started to evaluate your website with Chinafy