If you're reading this, chances are you're not seeing enough sales from China on your Shopify site.

As the rest of the world continues to grapple with the pandemic, China remains the growth engine of the global retail economy. Ecommerce owners are more eager than ever to tap into the China consumer market and - at a certain point - you're likely to come across the following questions:
• "Does Shopify work in China?" and/or why is it so slow in China?
• 'How do I communicate my product value to Chinese?' which you might work through internally or address by connecting with some reliable partners.
• and then, of course as it relates to conversions...'How do I make purchases easier in China?'
Now, that's the part you can't entirely outsource to agencies, not without giving away your company's financial information or reading up a ton on cross-border transactions in China.
But not to worry, we're here to help.
In this article, we'll introduce you to common payment gateways and providers in China that are straightforward to use and add to your Shopify sites.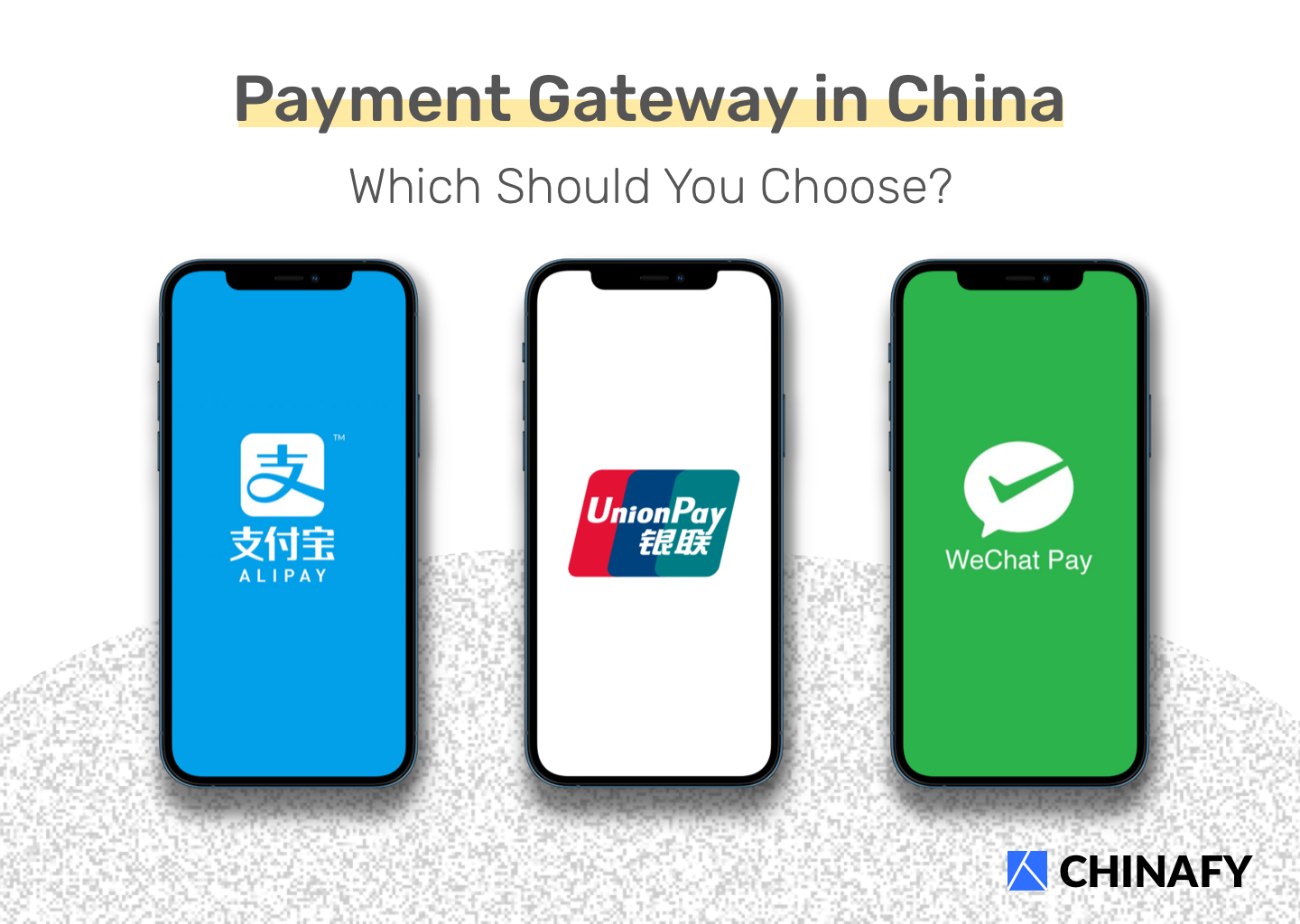 Scan to Pay
China is a mobile-first country with digital wallets deeply penetrated across every walk of life.
Everyday shoppers use digital wallets as their primary payment method. Ecommerce giant Alibaba is one of the first to launch its platform-native digital wallet Alipay. China's super app WeChat also comes close behind with its in-app payment WeChat Pay.
The two payments dominate China's mobile payment market, now soaring to its double-digit growth since COVID-19. According to Research and Markets -

Approximately RMB ¥777.5 trillion will be transacted via mobile payment in China in 2020 – marking a stark increase of 31.8% compared to 2019.
Shopify business, as is any eCommerce merchants, can take great advantage of payment gateways in China. Question is, how do you get started with the right payment gateway?
Let's get to it.
The three most used payment gateways in China: Alipay, WeChat Pay, and Union Pay.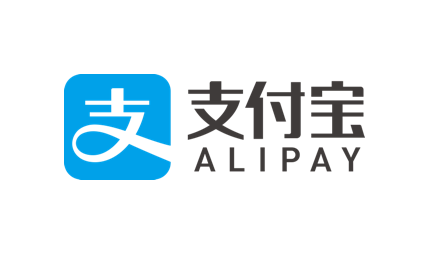 Alipay is the most used digital wallet in China with over 1.5 billion active users globally as of 2020. With the largest user base, Alipay is naturally the payment gateway of choice.
If you're a foreign merchant (i.e. you don't have an onshore bank account), you'd be qualified to use Alipay's international version called 'Alipay Global'.
Alipay can be easily bolted onto different sites:
Shopify: Alipay has recently announced partnerships with Shopify to enable on-suite integration
WordPress: With a WooCommerce plugin, you may also integrate Alipay with WordPress sites
Stripe: What makes Alipay even more powerful is its compatibility with payment provider Stripe. With some configuration, Stripe users may integrate Alipay with sites built with common CMS builders such as Wix and Squarespace
Supported currencies: 14 inclusive of USD, SGD, JPY, CAD, AUD, EUR, NZD, GBP, HKD, THB, CHF, SEK, DKK, NOK
What do you need to do to apply for an Alipay Global account? We've summarised the application process into this step-by-step article 'What is Alipay and How to Get Started?'.
WeChat Pay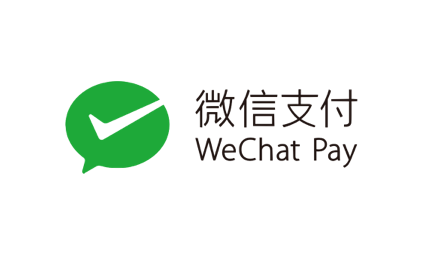 WeChat Pay is widely used in conjunction with the super app WeChat, making it a key player in China, just second to Alipay.
By nature, Alipay and WeChat Pay are both solid payment gateways for growth in China.
However, what differentiates WeChat Pay from Alipay is its design to perform in-app transactions on WeChat, the Super App with over 1 billion monthly active users globally.
If you plan to set up a WeChat account or a WeChat Mini Program for your business, you will find WeChat Pay a more developer-friendly option.
To get started, check out our detailed step-by-step guide 'What is WeChat Pay and How to Get Started?'.
Supported currencies: Major currencies including GBP, HKD, USD, JPY, CAD, AUD, EUR, NZD, KRW, and more
Union Pay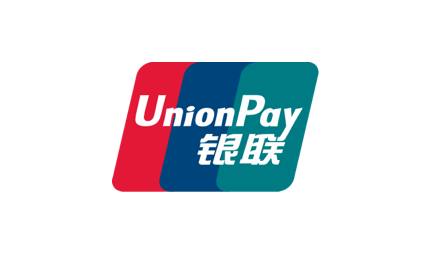 Credit cards are sometimes preferred by consumers in China to conduct high-value, cross-border transactions. For this reason, some foreign merchants opt for Union Pay, in complement with other payment gateways.
Side note: If you also have an offline store with clientele including tourists from China, having Union Pay as an in-store payment processor would be extremely beneficial.
Why? According to the Nilson Report in 2018 -
UnionPay brand cards generated 26.66% of global brand general-purpose card purchase transactions, up from 19.85%.
In comparison, Mastercards came behind with 24.46%.
Supported currencies: 14 inclusive of AUD, CAD, CNY, EUR, GBP, HKD, HUF, JPY, MOP, NZD, SGD, THB, USD, and VND)
Can you have it all?
Yes, you can. If your site is built with Shopify, Magento, or WooCommerce, there are third-party payment providers that'd give you direct access to multiple China-friendly payment methods.
If you're not CMS-bound, there are also other payment providers with multiple mobile payments you can use. The two common payment providers include Stripe, FirstData, and Adyen.
What's next?
It's time to see what your buyer journey in China is like. Here's what to look for:
Is the checkout process smooth in China?
Is your site loading fast enough pre-checkout in China?
Can you account for all images when your site loads in China?
Sadly, most Shopify sites, especially the ones written with lots of dynamic calls and third-party resources, tend to take upwards of 30 seconds to load in China, not to mention often with compromised visual deliverability.
Read more about Shopify in China in our article article 'Does Shopify work in China?'.
What about your site?
Use our free tool Visual Speed Test to see your site loaded in China, in real-time.

Need help fixing issues? Check out our Chinafy plans to see which one best suits your site.