This beginner's guide explores the dos and don'ts of Chinese website localization to help businesses navigate the complexities of the Chinese digital market.

The Best Practices in Chinese Website Localisation
1. Translate your website into Simplified Chinese
Engage native Chinese speakers in the localization process. Whether it's hiring a professional translator or collaborating with a local agency, having native expertise is essential for accurate language translation and cultural adaptation.
Moreover, it's important to understand your target audience's geographic location and linguistic preferences.
While Mandarin Chinese, based on the simplified script, is the most widely spoken language in China, there are regional variations to consider. Mainland China primarily uses simplified Chinese characters, whereas Hong Kong and Taiwan prefer traditional Chinese characters.
According to LionBridge, Simplified Chinese is the writing system of choice for over 95% of Chinese internet users. Its prevalence can be attributed to its ease of use and readability, especially on digital platforms.
2. Optimize for Chinese Search Engines
China has its own search engines, most notably Baidu, Bing, and Sogou.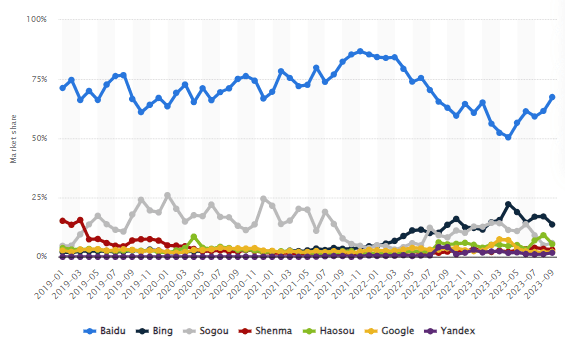 Baidu holds a dominant position in China's online search with over 70% market share. With more than a billion daily searches, Baidu serves as the go-to platform for Chinese users seeking information, products, and services online.
Bing comes in second, widely used in Hong Kong and Taiwan, providing additional reach.
A new player, Sogou, is gaining ground with its voice search capabilities and collaboration with Tencent.
By optimizing for all these search engines including using their platform-specific tools like Baidu Spider, you enhance visibility of your website and business across various regions and user segmentation.
Learn more about what it means to optimise for Baidu here.
3. Prioritize Mobile Compatibility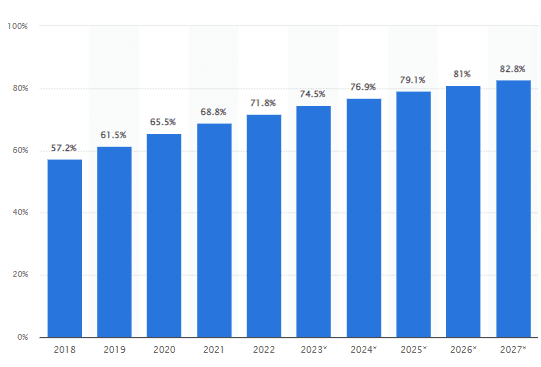 According to Statista, mobile usage in China is exceptionally high, with a total number of smartphone users exceeding 1 billion. Design a mobile-friendly website - or better yet, a responsive one - that works smoothly on different devices and screen sizes.
Chinese internet users have distinct expectations regarding website aesthetics and functionality.
For instance, optimizing the UI to align with the navigation habits of Chinese users, who often prefer concise and easily accessible information, contributes to a user-friendly experience that encourages longer engagement.
To illustrate, top-performing Chinese websites often maximize page space by organizing information into smaller blocks. This allows users to browse broader categories before deciding which one to click on for more detailed information.
Additionally, understanding the significance of certain colors in Chinese culture, such as red symbolizing good luck, allows for the creation of visually appealing and culturally resonant designs.
That said, every website is different and it's important not to apply generalizations or assumptions
As such, this design process is best led by those who have a strong understanding of the Chinese market - which is why many companies might consider hiring a Chinese digital agency to help.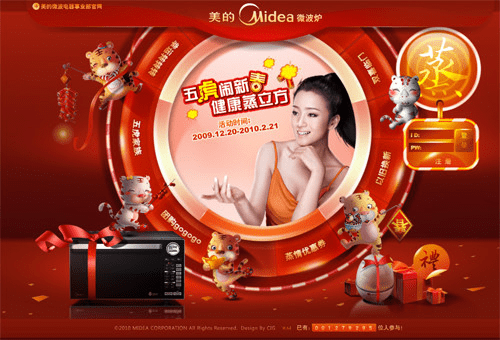 5. Optimize for Website Performance and Speed in China
Most websites don't work in China.
Websites face challenges in China for two main reasons.
First, there are code-related issues due to technologies that are either blocked or slow to load in the country. This includes essential libraries used globally by developers, and many websites rely on third-party resources like Google APIs, Vimeo, YouTube, and Facebook, which are blocked in China.
Additionally, some resources are delivered from slow networks such as Amazon S3. The second reason is infrastructure-based issues. Most websites, regardless of their platform (e.g., WordPress, Shopify, Adobe, Drupal), lack infrastructure designed for China. This includes the choice of servers and CDN providers, impacting the performance for users in China.
Utilizing specialized tools like Chinafy can accelerate website speed and improve site deliverability in China.
Chinafy is designed to address the unique challenges of the Chinese internet environment.
A sophisticated integration of software (code) and infrastructure (hardware), Chinafy can be added to any website. It ensures compatibility by replacing, removing, or optimizing non-performant third-party resources. The infrastructure is optimized for better performance in China, utilizing CDNs located near or within China to enhance overall website speed and responsiveness.
Learn more about "What is Chinafy"
6. Integrate Social Media Platforms
Platforms like WeChat, Weibo, and Douyin are immensely popular, boasting billions of active users collectively. Incorporating their social media buttons, feeds, or sharing options on your web pages allows users to connect with your brand across various channels, fostering a sense of community and trust.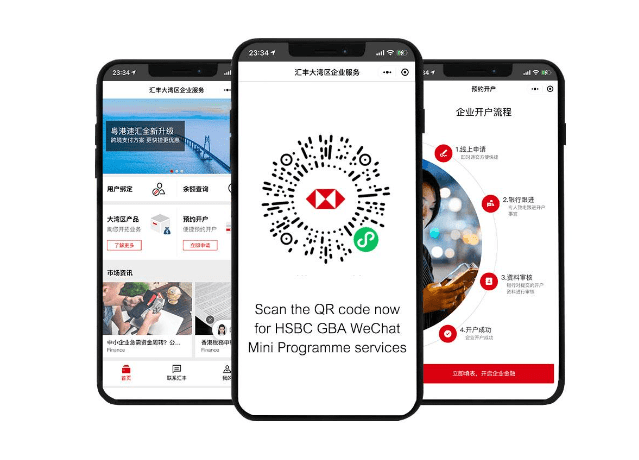 For example, embedding WeChat QR codes for easy communication, sharing and following, or incorporating Weibo feeds to showcase real-time updates can enhance the interactive and dynamic nature of your website.
7. Comply with Regulatory Requirements
China has specific regulations governing online content, including Personal Information Protection Law of the Mainland (PIPL). Ensure that your website complies with these regulations to avoid legal complications. This may involve obtaining necessary licenses and adhering to data privacy standards.
Things to avoid in Chinese Website Localisation
1. Relying Solely on Machine Translation
While machine translation tools have improved, it may struggle with the nuances of the Chinese language, including idioms, cultural references, and context-specific meanings. This can result in awkward or incorrect translations that not only confuse your audience but may also convey unintended messages. For instance, a literal translation of a product slogan may not capture its intended impact, leading to potential misinterpretations that can harm brand perception.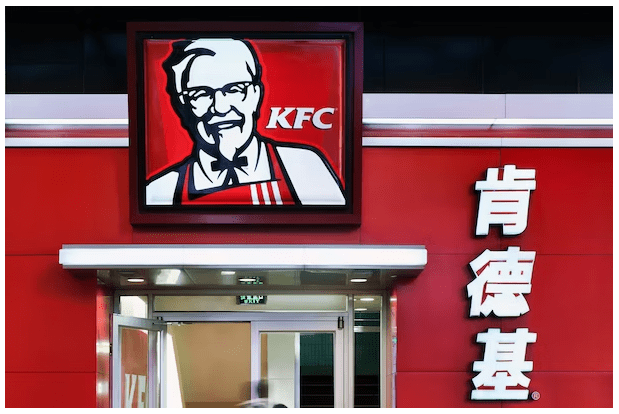 A notable case study is the Chinese mistranslation of KFC's iconic slogan "Finger Lickin' Good". When translated to Chinese, the slogan became "舔舔好吃," (tiǎn tiǎn hǎochī) which literally means "Eat Your Fingers Off." This unintended and somewhat alarming interpretation led to confusion and prompted KFC to modify the slogan for the Chinese market.
The incident underscores the importance of culturally sensitive and accurate translations, highlighting the importance of careful localization and the potential pitfalls of relying solely on machine translation without human linguistic expertise.
2. Forgetting to test your website locally from China
Before launching your localised website, conduct thorough testing to ensure that all elements function as intended. This includes checking for language accuracy, proper rendering of characters, and functionality across various devices. Ignoring testing may lead to a subpar user experience.
Use Chinafy's free tools to test your website's speed and performance in China.
3. Using Western Cultural References Without Context
Avoid incorporating Western cultural references that may not resonate with a Chinese audience or worse, could be misinterpreted. Humor, images, and metaphors should be carefully chosen to align with Chinese cultural context to prevent any unintentional misunderstandings.
4. Underestimating the Importance of Social Proof
Chinese consumers heavily rely on social proof when making purchasing decisions. Neglecting to showcase positive reviews, testimonials, or endorsements can hinder your credibility. Actively seek and promote positive feedback to build trust among your Chinese audience.
Below is a table summary of the dos and don'ts of Chinese website localization.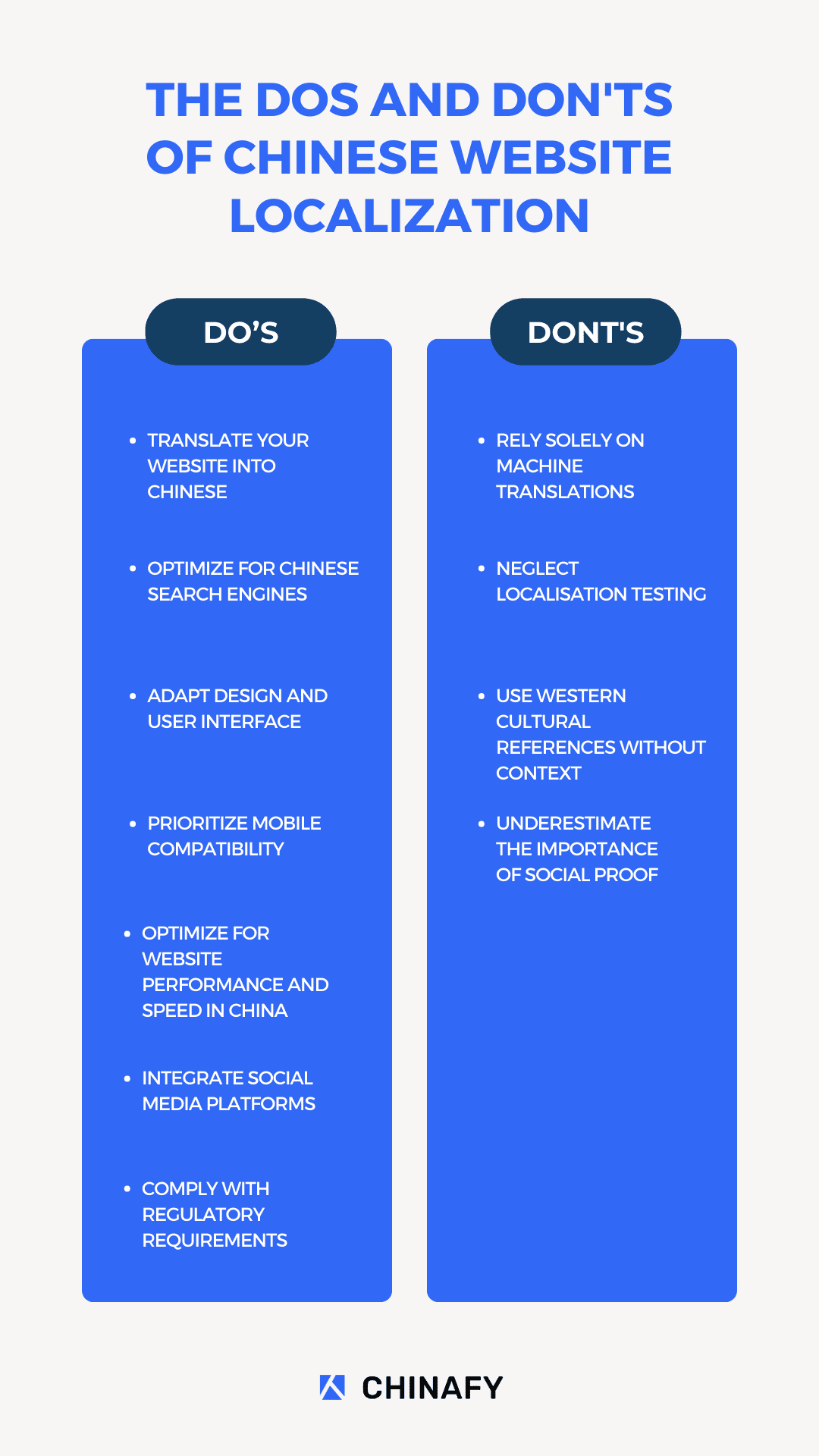 Ready to optimize your website for China? Click Get Started to evaluate your website with Chinafy