ABOUT WORDPRESS

What is WordPress and how does it perform in China?
WordPress began as an online publishing platform founded in 2003. The platform has since grown into the "most popular" web content management platform in the world and is used by developers and non-coders alike. WordPress is often commonly referred to as a Website builder.
WordPress users have the option to choose between the hosted version (wordpress.com), a self-hosted version (wordpress.org) and an Enterprise version which includes managed hosting, SLAs, and dedicated technical support.
Can I build a WordPress Website that works in China? Does WordPress work in China?
Yes, WordPress is available in China and it is possible to build a WordPress website in China on the software available on WordPress.org. However, WordPress websites face significant performance challenges operating in China. (more below)
Some recognizable brands that use WordPress include The Rolling Stones, The New York Times Company and more.
How to Build a WordPress Site for China
Building an optimised WordPress website for China is possible when you incorporate smart resource and infrastructure optimisations.
Why don't WordPress websites work well in China?
WordPress sites' lack of optimisation in China can be explained through code-based incompatibilities and infrastructure issues.
To explain further, There are thousands of themes and WordPress plugins that exist in the WordPress ecosystem. While this is great for adding depth and functionality to a site, each of these plugins is managed and updated by independent developers, with varying degrees of compatibility, and may therefore lead to complications.
Some of these resources may be blocked or delivered slowly in China, leading to slow or incomplete loading of your page.
Additionally, most sites built outside of China face similar barriers when it comes to fast and effective China delivery - and WordPress is no exception. While resources from WordPress are not blocked in China, there are key areas that require modification for optimal China delivery.
WordPress websites hosted with WP Engine also inherit and run into technical issues in China. Read more about WP Engine in China.
HOW CHINAFY MAKES WORDPRESS WORK IN CHINA

A website optimization tool like Chinafy may be used to re-engineer websites built with WP Engine. for improved performance in China.

Learn more about how Chinafy bolts onto WordPress to achieve a 6-8x faster website.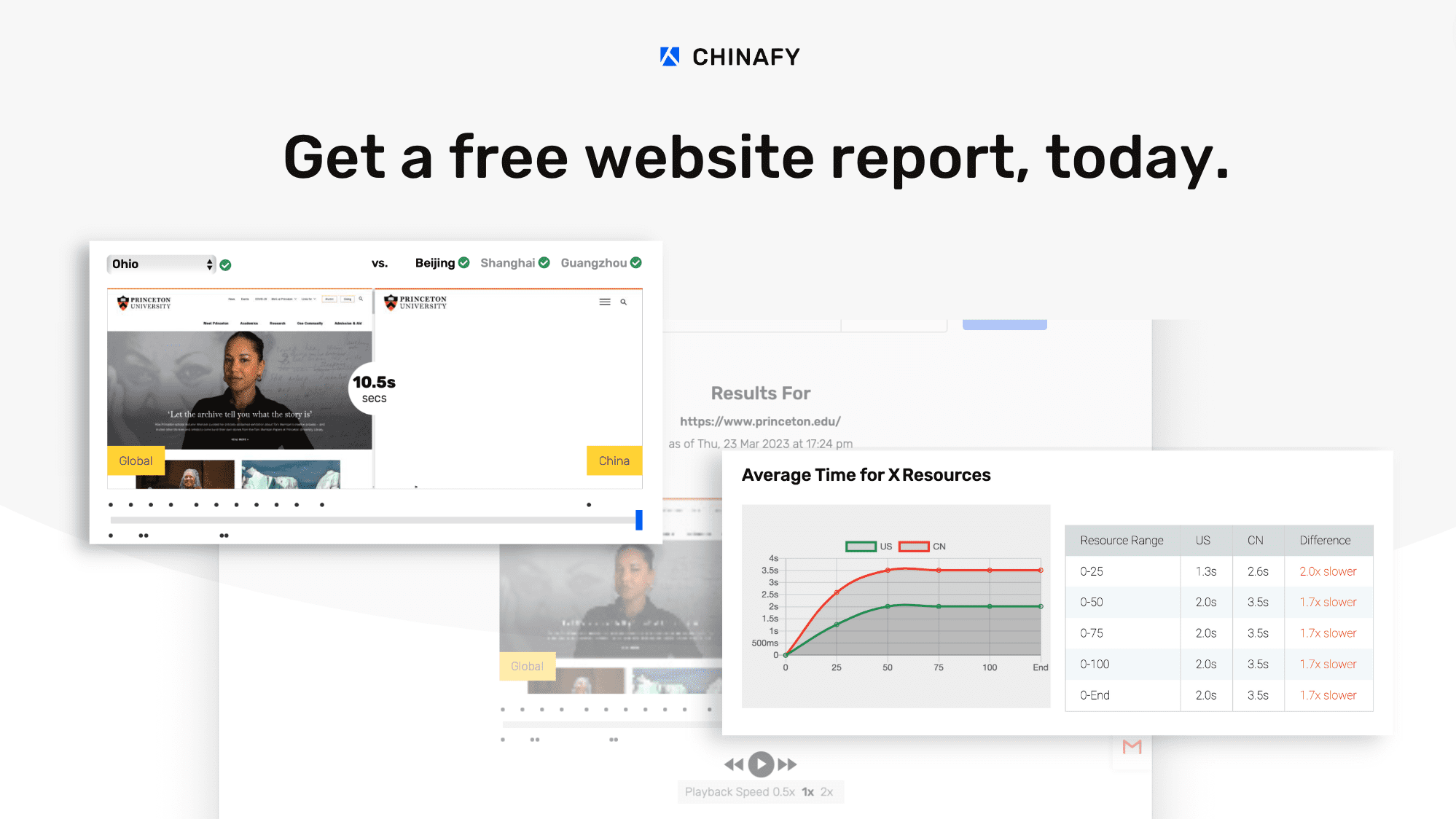 Get in touch to evaluate your WordPress website with Chinafy.