TL;DR

- Adobe is an enterprise software solution with its CMS products Adobe Experience Manager & Adobe Commerce in demand for highly customizable website experience
- Adobe Commerce sites are 4.2x slower in China with a loading time up to 50s+
- Chinafy makes Adobe Commerce sites load faster and more fully with an offshore set-up
What is Adobe Commerce?
Adobe Commerce, formerly Magento Commerce, is an e-commerce powerhouse known for its rich capabilities that makes ecommerce experience virtually limitless.
Trusted by big names such as HP, among 70 others out of 500 world's biggest direct-to-customer ecommerce businesses, marking Adobe one of the market's biggest players to date.

Do you use Adobe Experience Manager? More on Adobe Experience Manager in China.


Adobe Commerce for China
Adobe Commerce is also the only few leading global CMS providers with a dedicated China solution namely – Omnichannel Retail.
Omnichannel Retail by Adobe Commerce is one of the few CMS providers that offer China-friendly solutions, to name but a few
Integration with local ecommerce platforms Tmall & JD.com for omnichannel exposure
Partnership with WeChat Pay & Alipay for localized payment methods
Agency network to assist in building a new onshore site*
*Requires multiple local licenses such as ICP

Just as you would require a strong website globally - irrespective of what marketplaces you are on or social media channels you may have - you need the same for China.

So the question is: does Adobe Commerce perform well in China?


Adobe Commerce in China
Could be stronger, to say the least.
Here are a few Adobe Commerce sites for example.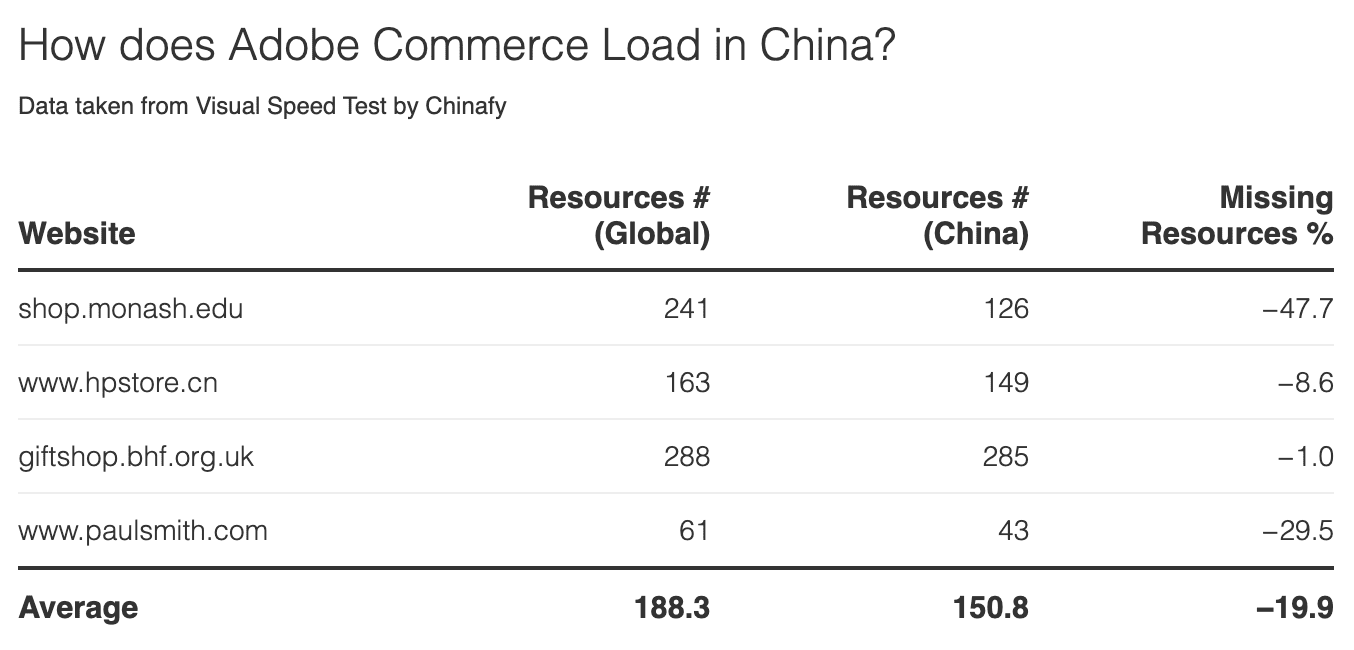 And it's not just speed - there's also deliverability: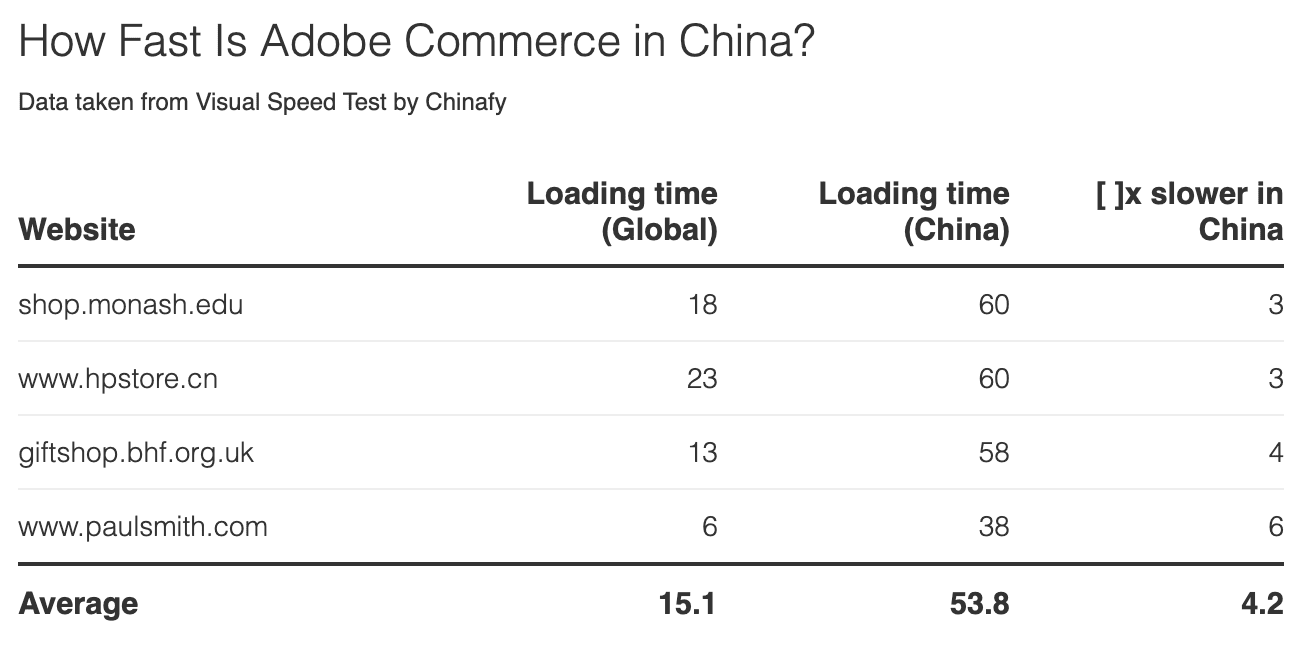 These numbers suggest that Adobe Commerce sites tend to be somewhat broken in China (and it shouldn't stay that way!).
Adobe Commerce sites are on average 4.2x slower in China, not to mention missing 20% of resources that easily include critical assets such as banner images, or chat bots.
It goes without saying but a broken site means unhappy visitors, missed conversions & sales.
How much exactly? See it for yourself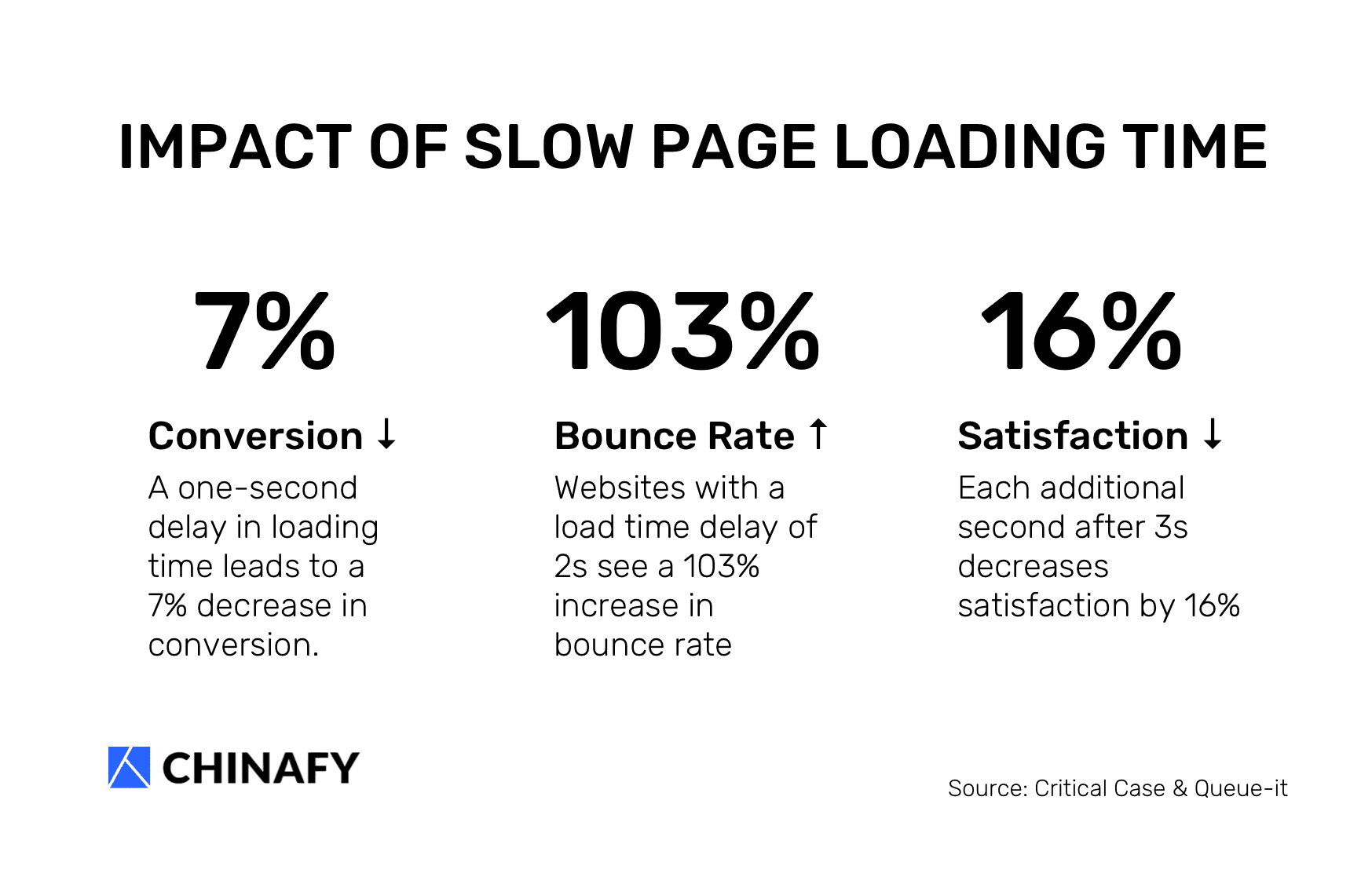 Why Adobe Commerce sites don't work off-the-shelf in China
Shocking, right? Using an enterprise solution doesn't necessarily translate to performance, but that's not really any developers' fault alone.
Like millions of other sites, Adobe Commerce (and others across the Adobe suite) are not immune to infrastructural and code-based incompatibilities in China.
Infrastructural Challenges:
Most Adobe sites are hosted in the U.S. which introduces issues in latency and throughput when accessed from China.
Simply put, the further away your site is hosted from your end-user…
The more physical distance data needs to travel for delivery – higher latency
The less data gets transferred per second – lower throughout
Overall it means a longer loading time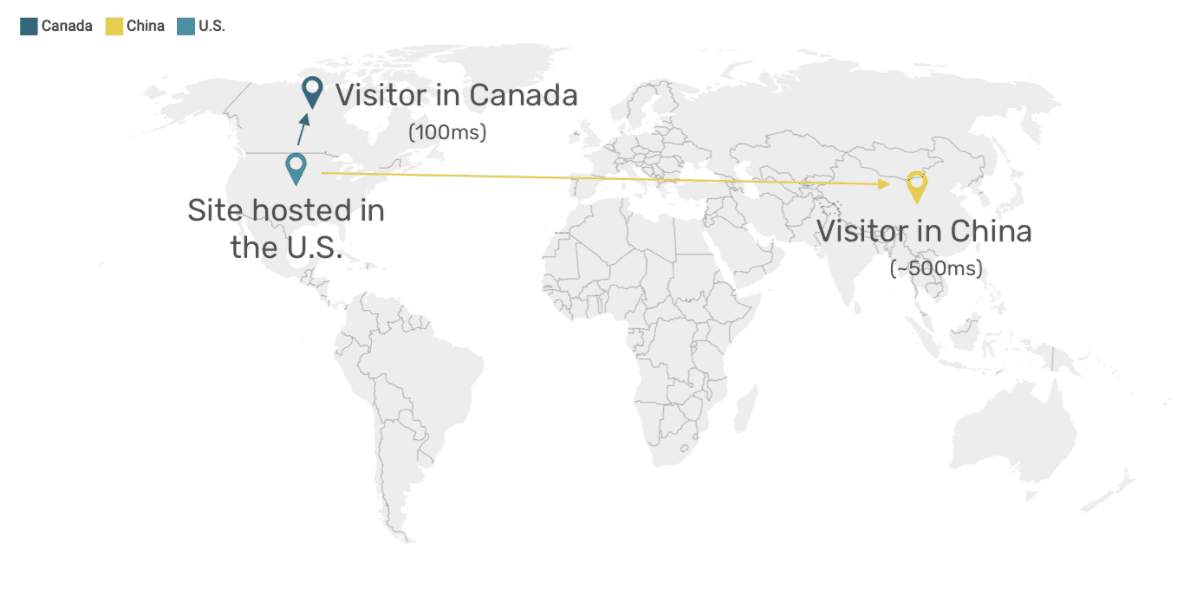 Adobe x Fastly CDN
Adobe attempts to resolve this by adding high-speed content delivery networks (CDN) Fastly CDN to its stack. This allows Adobe to leverage a large distributed network of servers located across the world for accelerated delivery for static resources.
Fastly CDN is fantastic for performance outside of China. Inside China, not so much.
See how Fastly CDN performs in China in terms of throughput below (in teal blue) -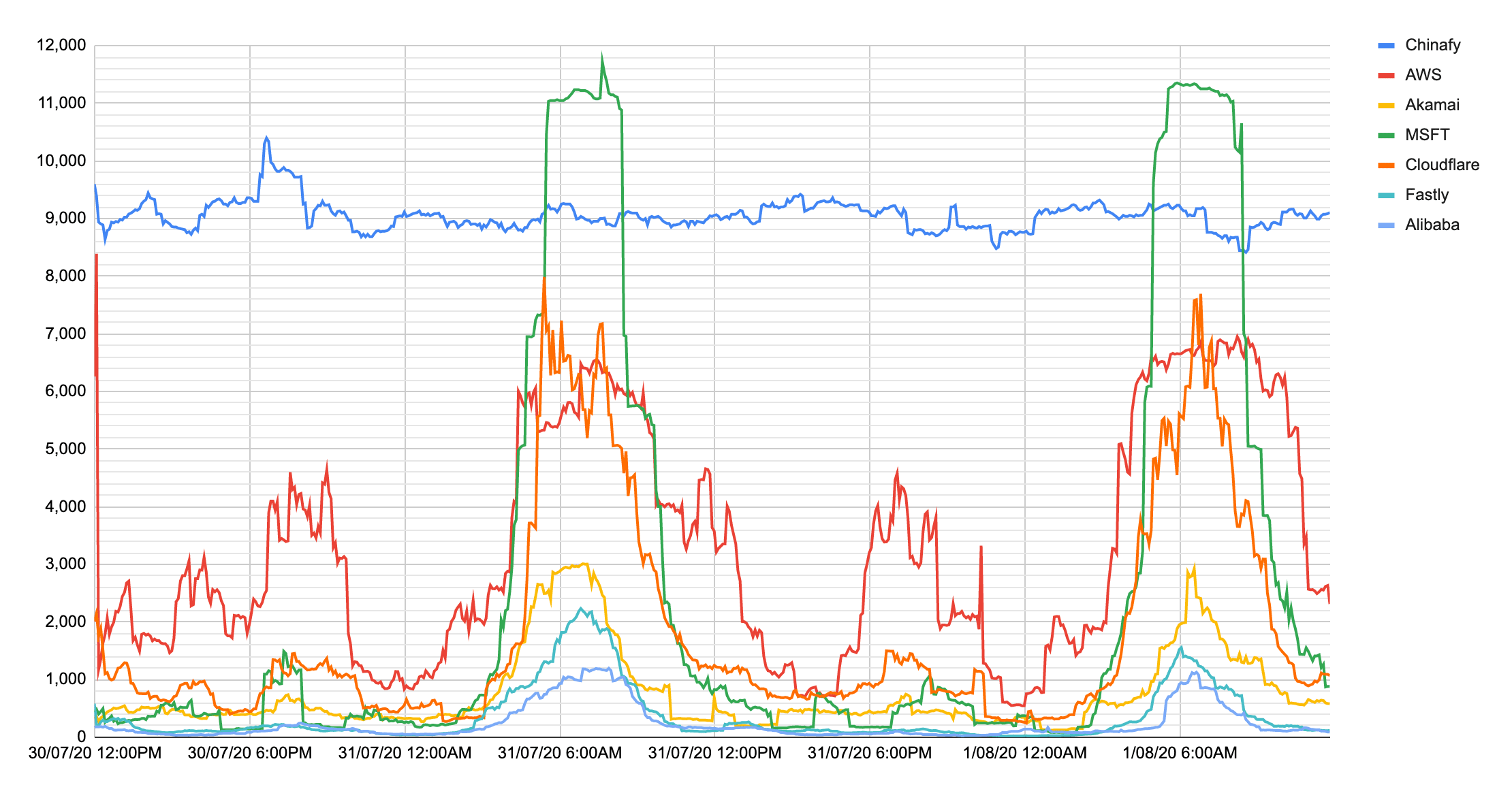 More on Chinafy vs Fastly CDN

The often lesser-known but as impactful, if not more, culprit to poor site performance is code-based incompatibilities.
Code-based Incompatibilities:
The more obvious ones are as you know Google, YouTube, Twitter, or Facebook resources. These often include trackers such as 'connect.facebook.com' or others that are necessary for reporting analytics outside of China.
Common Adobe resources or plugins, though not explicitly blocked, similarly face slow-network issues often loading from outside of China.
As browsers are set up to load resources sequentially, these resource specifics aggregate to become site-level incompatibility issues.
See an example of a user trying to load past Facebook resources below -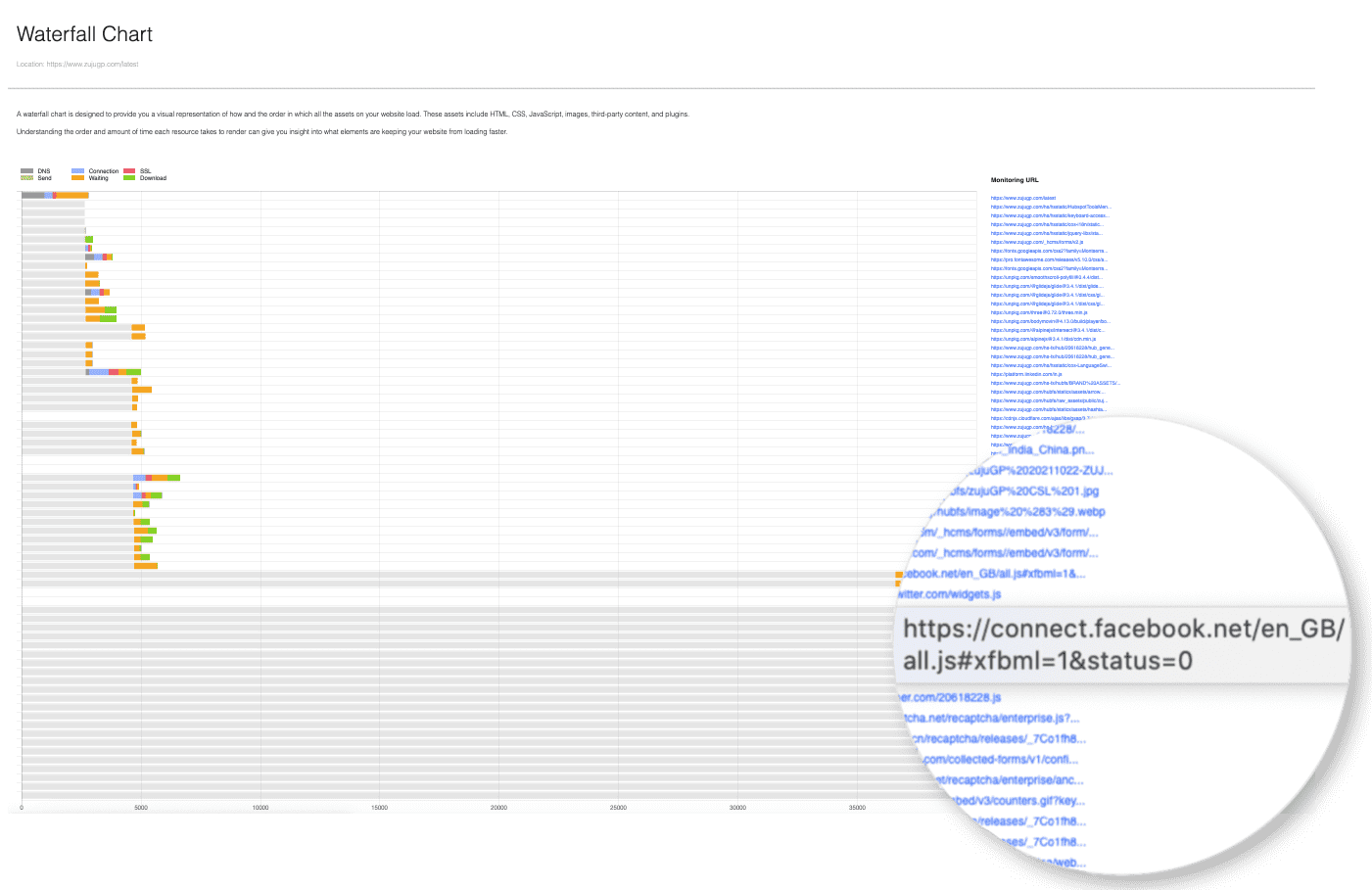 The combined results of infrastructural and code-based incompatibilities in Adobe Commerce sites are an average loading time of 50s+, an unforgiving number in the cutthroat ecommerce world.
Knowing that Adobe Commerce sites encounter issues in China, the natural next step is to resolve them, fast.


Can Adobe Commerce sites work well in China?
Absolutely. Chinafy helps sites achieve virtually onshore performance by tackling speed and incompatibility issues, offshore.
What about hosting your site in China?
Hosting websites in China doesn't translate directly to performance.
As is any hosting sites elsewhere, hosting in China takes dedicated resources & expertise to build a fast & optimised site.
i) Resources: Companies going the traditional onshore route tend to require 3-4 months of website development and another 6-8 months to apply for the requisite licenses in China to be an onshore web content provider.
ii) Expertise: Many useful resources (e.g. YouTube) from the Western libraries tend to face slow-network issues if not made inaccessible in China. You'll need to replace almost 50-60% of what you use on the global site with their China-friendly alternatives among other technical actions necessary to apply optimisation onto your China site - be it onshore or offshore.

If you do have a China digital team ready to take it over, that's great.
Contact us to help you Go-to-Market in China.
If not, read on for something else.
Chinafy on the other hand generates a China-friendly version of your site that's fully optimized and auto-managed on an ongoing basis.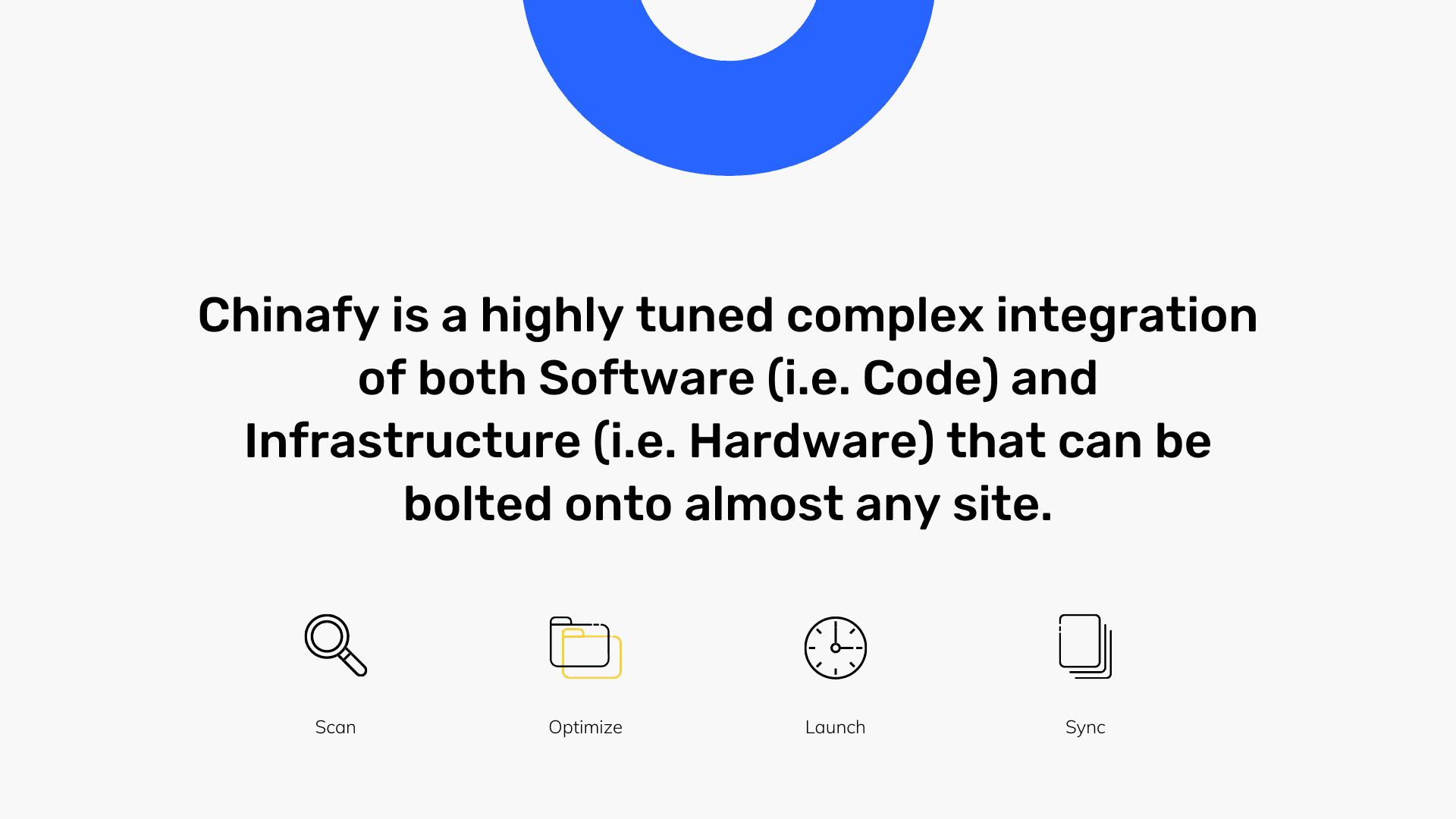 What that means is that, unlike other approaches to web performance in China -
An average 2-6x faster site with increased deliverability in China
Your visitors won't need VPN to browse your site in China
No separate site, local licenses (e.g. ICP), or onshore hosting needed
You can continue to manage your site as you do now as Chinafy's automation features keep the Chinafy version in sync with your original
👉 Psst... Want to check out Adobe x Chinafy sites? You got it: Wild Reserves Singapore in China
Does your Adobe site work in China? Submit your site to Chinafy to learn more!