The Mandai Reserves Singapore encounters millions of visitors and processes a high volume of ticket sales every year...both physically in their world-leading zoos, as well as digitally through their website.
Read on to see how Chinafy worked with Mandai to improve their site performance and user experience - taking the site from 40+ seconds China to visually complete in under 10 seconds, reducing bounce rates, and increasing conversions just in time for the long-awaited upcoming 'travel bubble' between China and Singapore.
About Mandai Wildlife Reserves
Mandai Wildlife Reserves is a world-leading zoo-management company headquartered in Singapore. Some of their top attractions include Jurong Bird Park, Night Safari, Singapore Zoo, and River Safari - which collectively welcome an average of 4.6 million visitors annually.
Location: Singapore

Industry: Travel & Tourism
Original CMS: Adobe Experience Manager (AEM)

Mandai's mission is to protect biodiversity by creating meaningful wildlife experiences that inspire others to do the same in Singapore and Southeast Asia.

As part of this mission, Mandai invests in improving their digital assets as much as they do their offline locations, understanding that for many the Mandai experience starts with at - you guessed it - the website.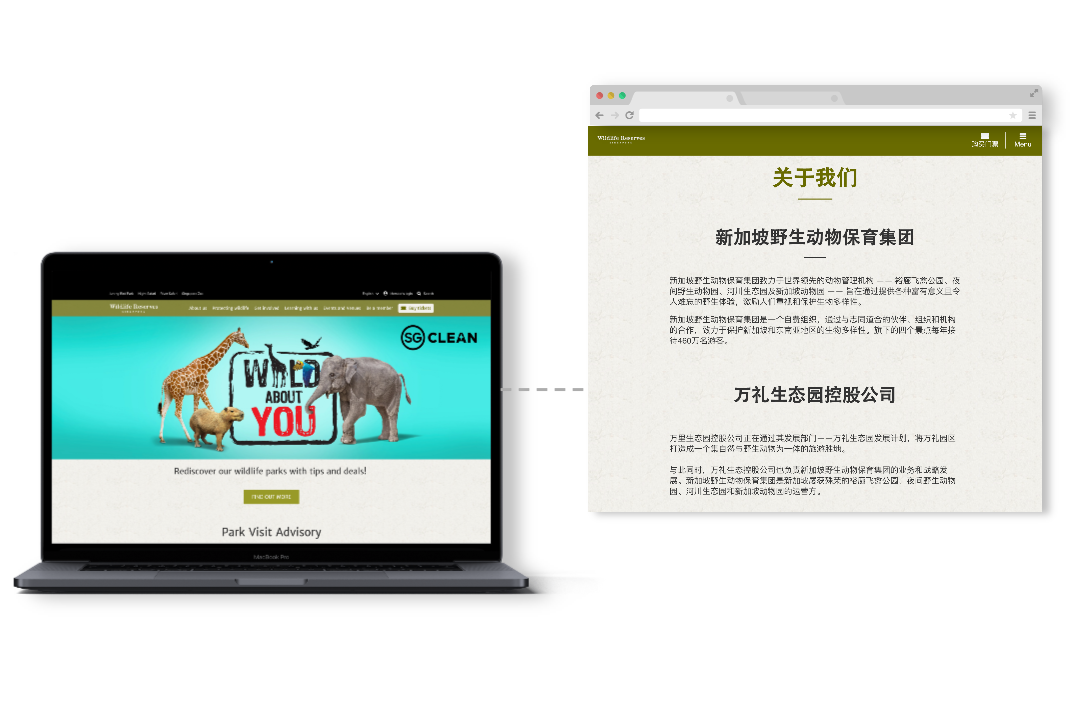 The Mandai website is a comprehensive directory to zoos in Singapore with an online ticketing service and virtual learning programs in the form of videos and articles.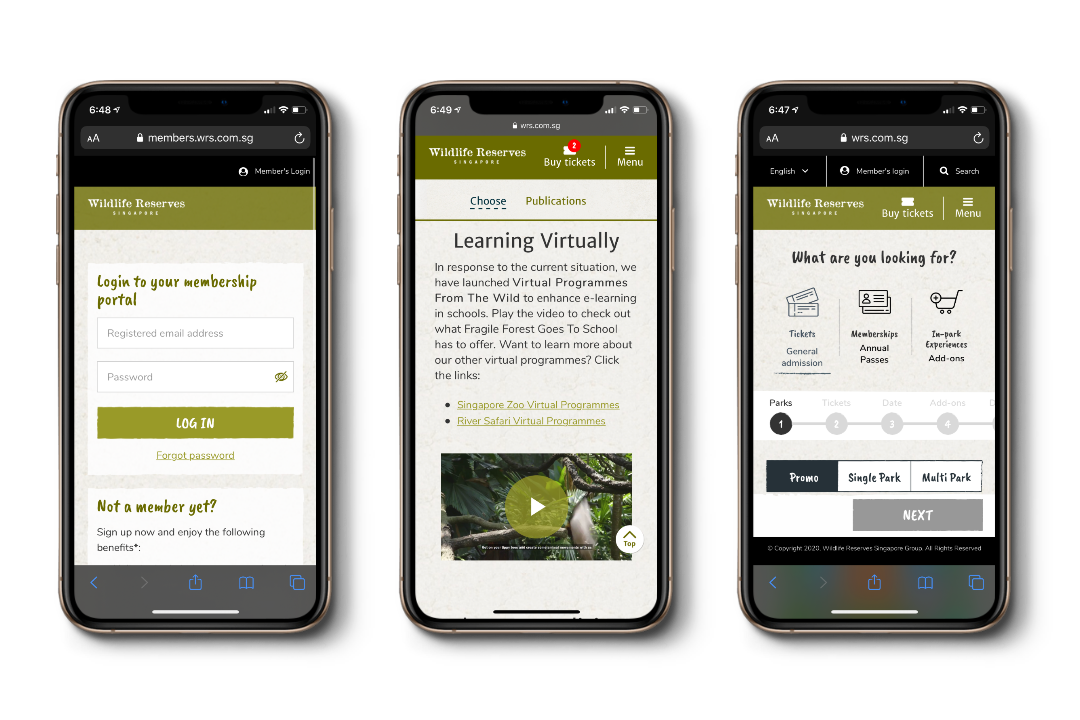 The Objective
A user-friendly website where visitors can access high-quality content and conveniently purchase tickets to events across Mandai's various zoos.
With over 250,000 monthly visitors as of 2020, China is one of Mandai' top sources of web traffic. As such, it was critical that the website was both localized and optimised for performance and deliverability for China visitors.
However - like 90% of all foreign websites - the Mandai website would run into performance issues when loading for visitors in China.
Taking over 40+ seconds to load the site fully, visitors would be unable to see the visually-strong content and smoothly transact on the website irrespective of network or device.
While Adobe Experience Manager (AEM) comes with a powerful suite of content management tools for businesses - including a website builder - websites built with the platform face issues similar to other foreign websites in China including

i) Slow loading times
ii) Incomplete page delivery
Do you use Adobe Experience Manager in China? Test to see how your site loads in real-time outside vs. inside China.
After Mandai added Chinese content to its global site*, the Chinafy team got to work configuring the site for speed and functionality in China.
*Mandai has since registered a .cn domain for China visitors, which Chinafy optimized then migrated accordingly. Registering a .cn domain for China visitors is optional and not required for China web optimization. However, some companies may elect to do so if they wish to have a dedicated portal for China visitors after seeing good user feedback on the global site from China visitors, after Chinafy.
The Results
Before Chinafy: The website would load between 25s to 40s in China, occasionally timing out with missing resources.

After Chinafy: The website would fully load (including trailing items like trackers) in about 10s in China. The site would visually load in less than half that time.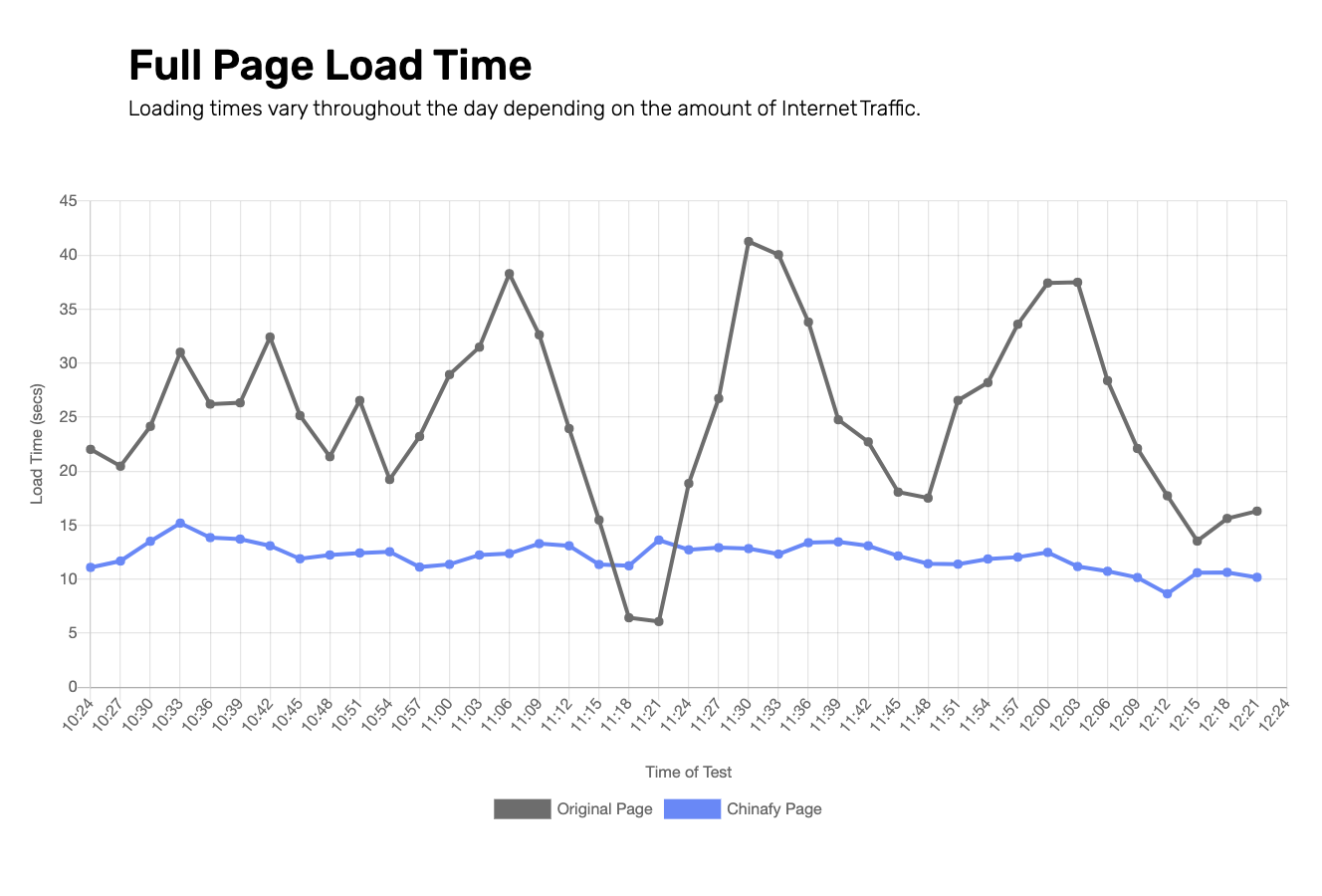 After Chinafy, the Mandai site experienced a 4x improvement in speed in addition to improved deliverability in China.
See a side-by-side visual comparison below: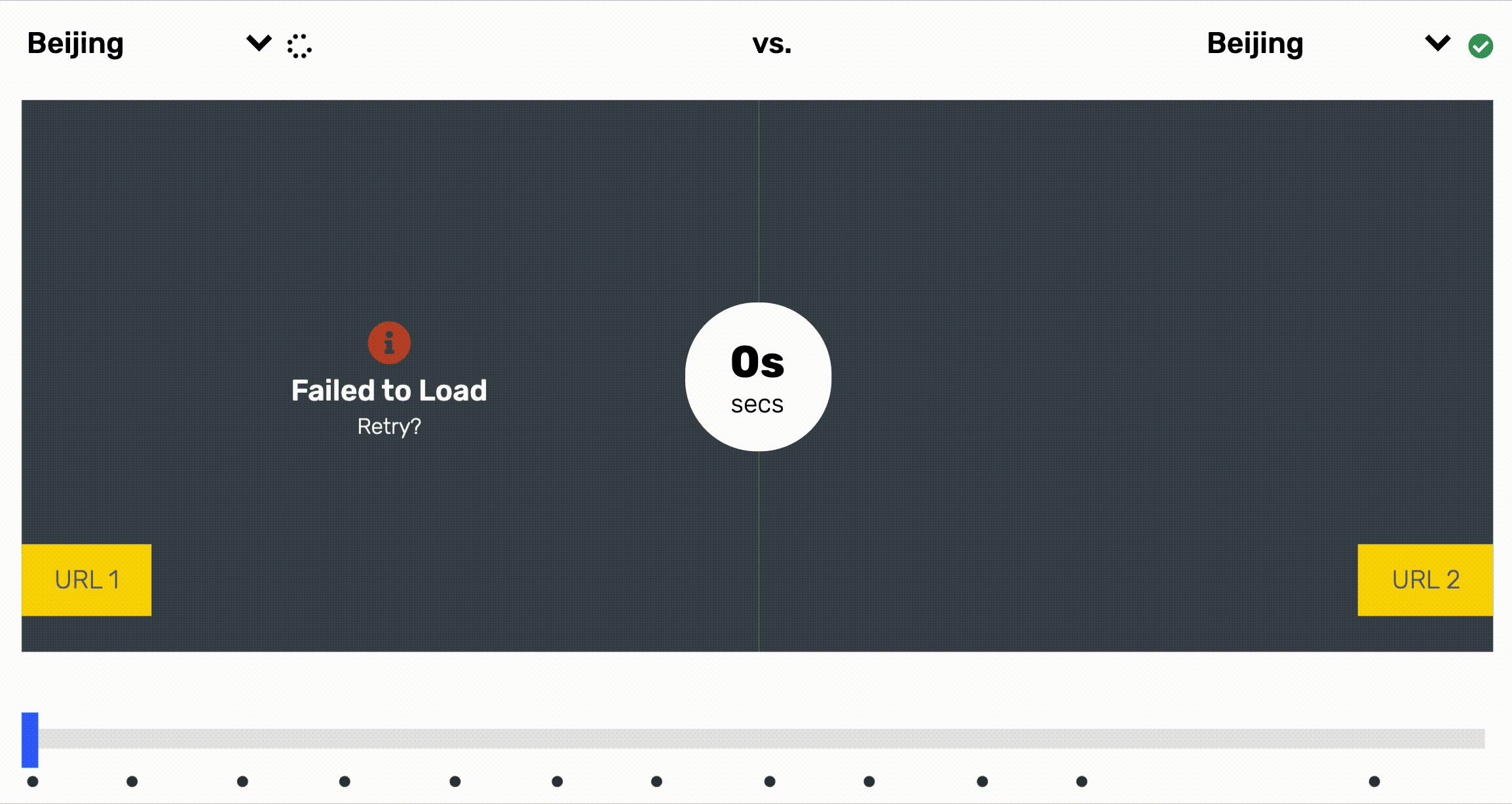 Expected business performance based on industry averages below:

Do you want to know how your site performs in China? See a live view from China via our free Visual Speed Test.