ABOUT WEGLOT
Weglot is a plugin that makes a website multilingual in minutes. Enabled by machine learning, Weglot users effectively translate their sites into over 100 languages with just a button.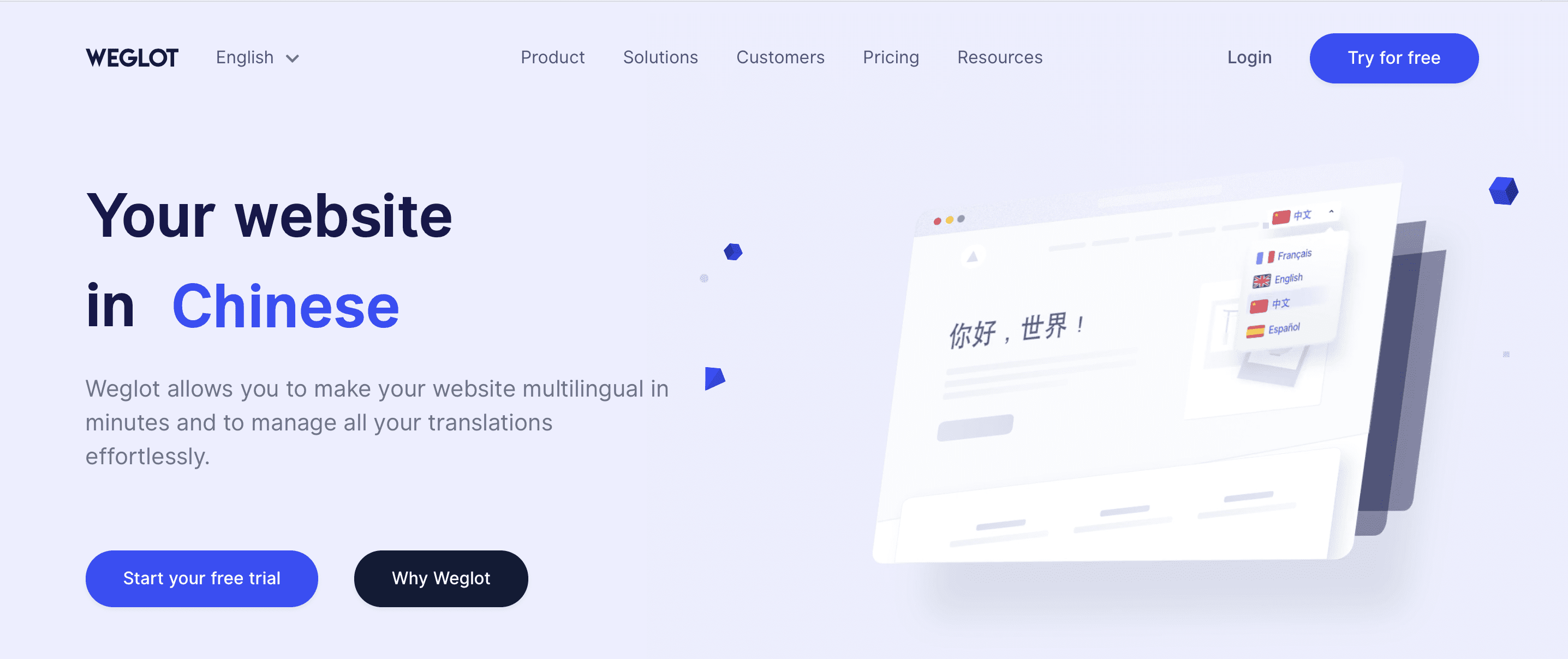 For this reason, Weglot is the top translation plugin of choice on Shopify and WordPress.
Does Shopify work in China? Read more about Shopify sites in China.
ISSUES WITH WEGLOT IN CHINA
Weglot translation helps localises content experience for readers in China. Without technical optimisation on those websites, onshore delivery for the sites with WeGlot remains challenging with issues across speed and interactivity.
Weglot-enabled sites on average load in over 32s in China.
MAKING WEGLOT SITES WORK IN CHINA WITH CHINAFY
Good news is that the WeGlot plugin is compatible with Chinafy. Chinafy makes your WeGlot-enabled site perform fast and fully in China with just a few clicks.
Once a site is added to Chinafy, our platform first identifies, then resolves detected incompatibilities on your Weglot site to re-engineer and generate a China-optimised version of the site.
Read more about How Chinafy Works.
Our optimisation process also adds automation rules that keep the two versions of your site in sync so that you can continue to update and manage your original site as you normally would through your existing CMS - like WordPress, Shopify, Squarespace - or if your site is custom, with your current deployment process.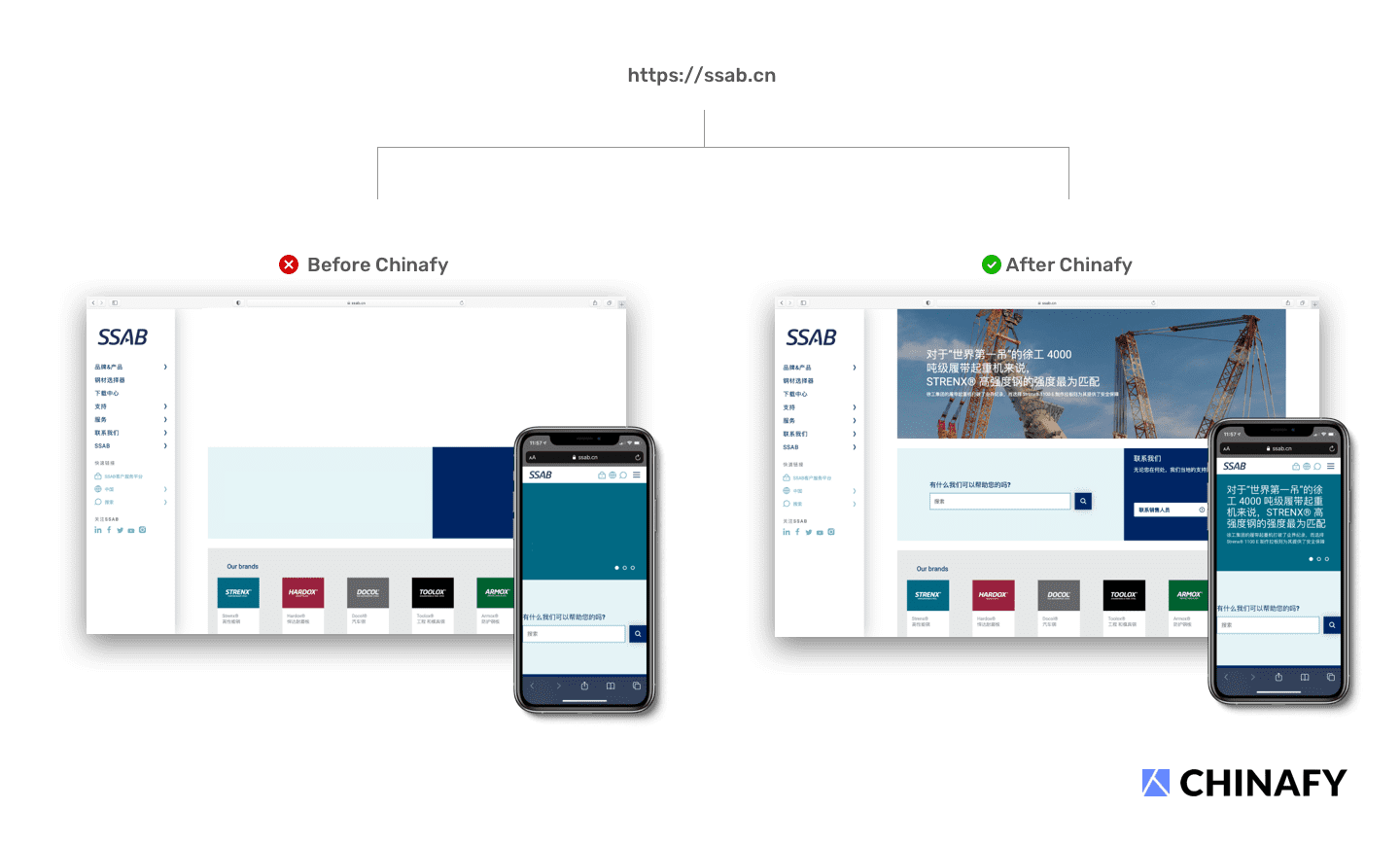 See how Chinafy optimises other global sites with translation on Chinafy Case Studies.
Any updates on your original site will be automatically detected then processed for your Chinafied site. Most updates are synchronized within minutes or as per your cache header rules.
Your Chinafied site will look and feel like your original site for visitors in China with the key difference in how and which resources are delivered to ensure a faster, more optimised, and responsive experience.