About Wounds International

Wounds International is a London-based healthcare communications business with a mission of advancing medical education in wound management among a vast network of clinicians and medical leaders globally.
With a combined social following of well over 10,000, Wounds International embraces digitalization as a means to effectively reach medical professionals worldwide.
This is evidenced in the Wounds International team's efforts to leverage online publications, localized e-learning portals, and webinars to deliver its high-quality, practice-based education across geographies.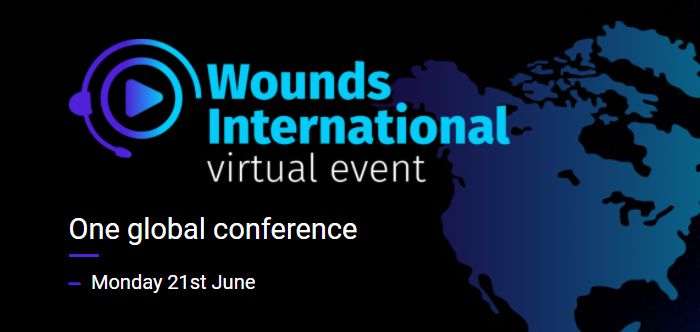 Needless to say, when its annual medical conference for professionals turned virtual due to the pandemic, the team went to great lengths to ensure a smooth experience wherever their end viewers are, including China.
Location: the United Kingdom
Industry: Healthcare
CMS: WordPress
About the Website
The Wounds International team strategically integrated Zoom with Vimeo to allow for real-time multi-speaker engagement broadcasted via both platforms for maximum global reach.
Issues with Zoom in China
With a product team in China, Zoom is understood by word of mouth as a China-friendly option for cross-border conferencing or live-streaming.
However, this isn't quite the case.
Zoom is exclusive to verified Chinese participants and requires an enterprise subscription with a local partner to operate in China. The process can take up to weeks.
Read our complete guide to live-stream virtual events in China in 2021.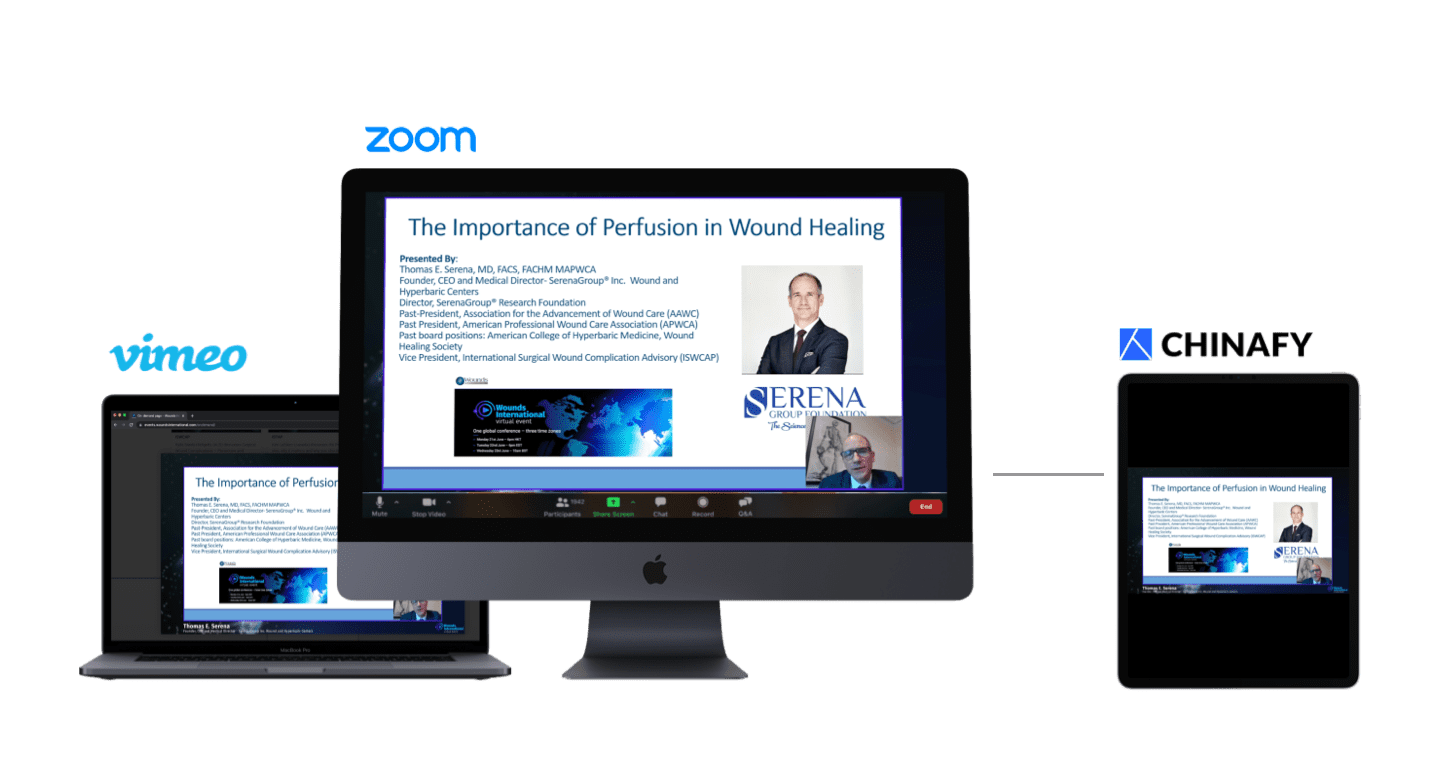 With over 200 registered participants in China, Wounds International was determined to overcome these technical challenges with Chinafy.
The Objectives
A user-intuitive site that enables China visitors to access its quality educational stream with reduced latency
A high-performance education portal for healthcare professionals to facilitate knowledge-sharing across borders
Considerations: Keep in mind that Chinafy does not proxy, or whitelist Zoom or Vimeo in China. Instead, we ask that you set up a separate RTMP feed, which is then processed and delivered via cloud providers hosted entirely offshore or outside of Mainland China. This enables you to deliver a non-branded stream via your own site accessible anywhere that your domain is accessible. More on Live-stream with Chinafy.
The Results
Before Chinafy: An event site loading in 15s, not to mention, missing Vimeo components in China
After Chinafy: A high-performance event site loading in 3s, made accessible to over 200 viewers in China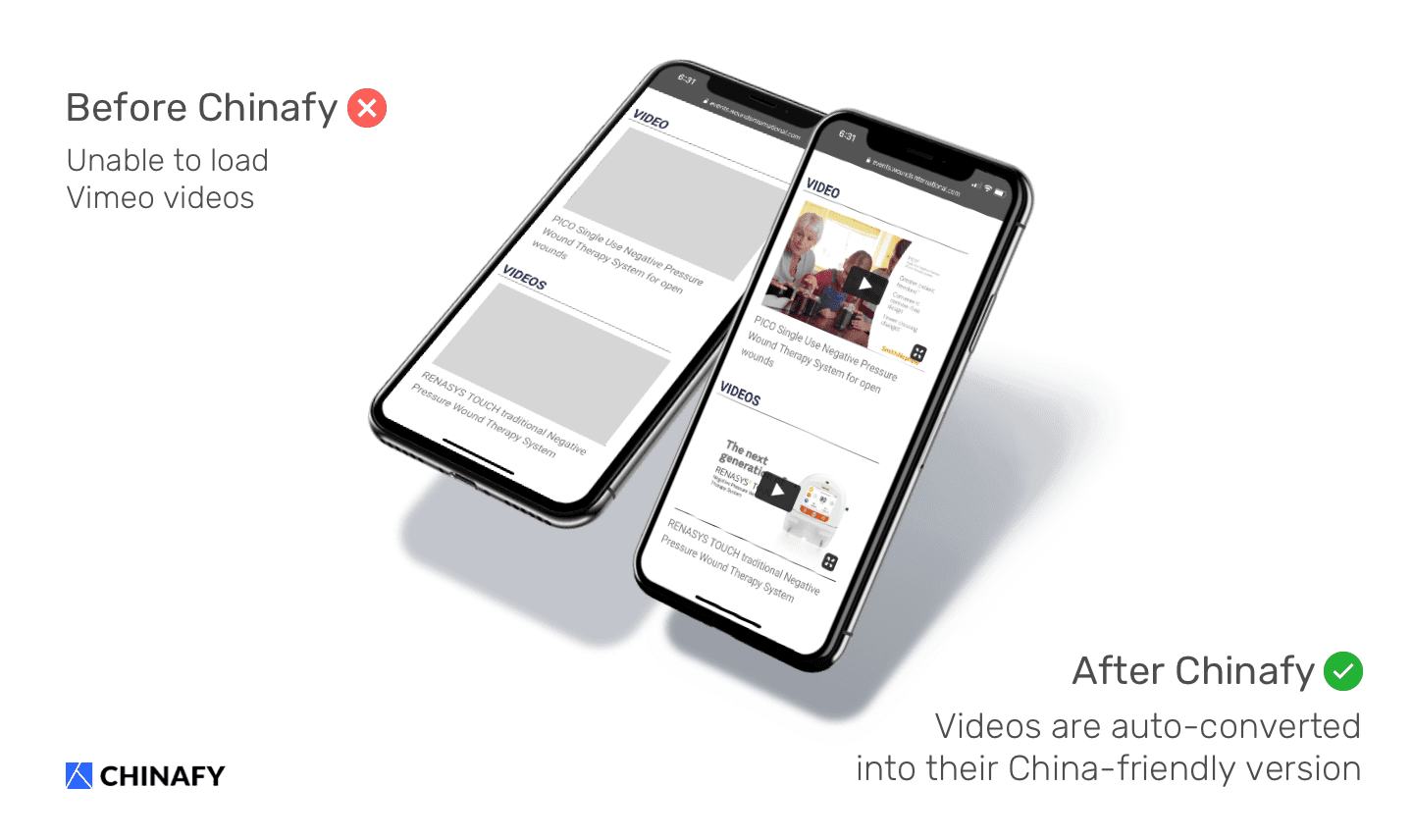 With Chinafy, the Wounds International team was also able to -
Optimize a version of their existing global site for China with no additional in-house engineering effort
Deliver a China-friendly stream
Enjoy unlimited usage on a pay-as-you-go (PAYG) model
Leverage expert technical support with accelerated turnaround times and on-the-day standby
Want to optimize your virtual B2B event for China? Click Get Started to get in touch with Chinafy!*
*Keep in mind that Chinafy is only able to work with websites that are accessible. We reserve the right to assess the nature of your events in the qualification process.