About Ace Studio House

Ace Studio House is a web design and development studio based in Shanghai, China that offers UI & UX design, Webflow CMS design and development, WeChat mini programs, and brand strategy
Their clients include a diverse range of companies including Bulgari, Accenture, and KFC.
The Website
Headquarters: China
Industry: Design
CMS: Webflow
Ace Studio House's website features a rich media experience. A wide array of gifs and animated images are incorporated to showcase their services and previous work.
This is further enhanced by the custom interactive elements the website offers.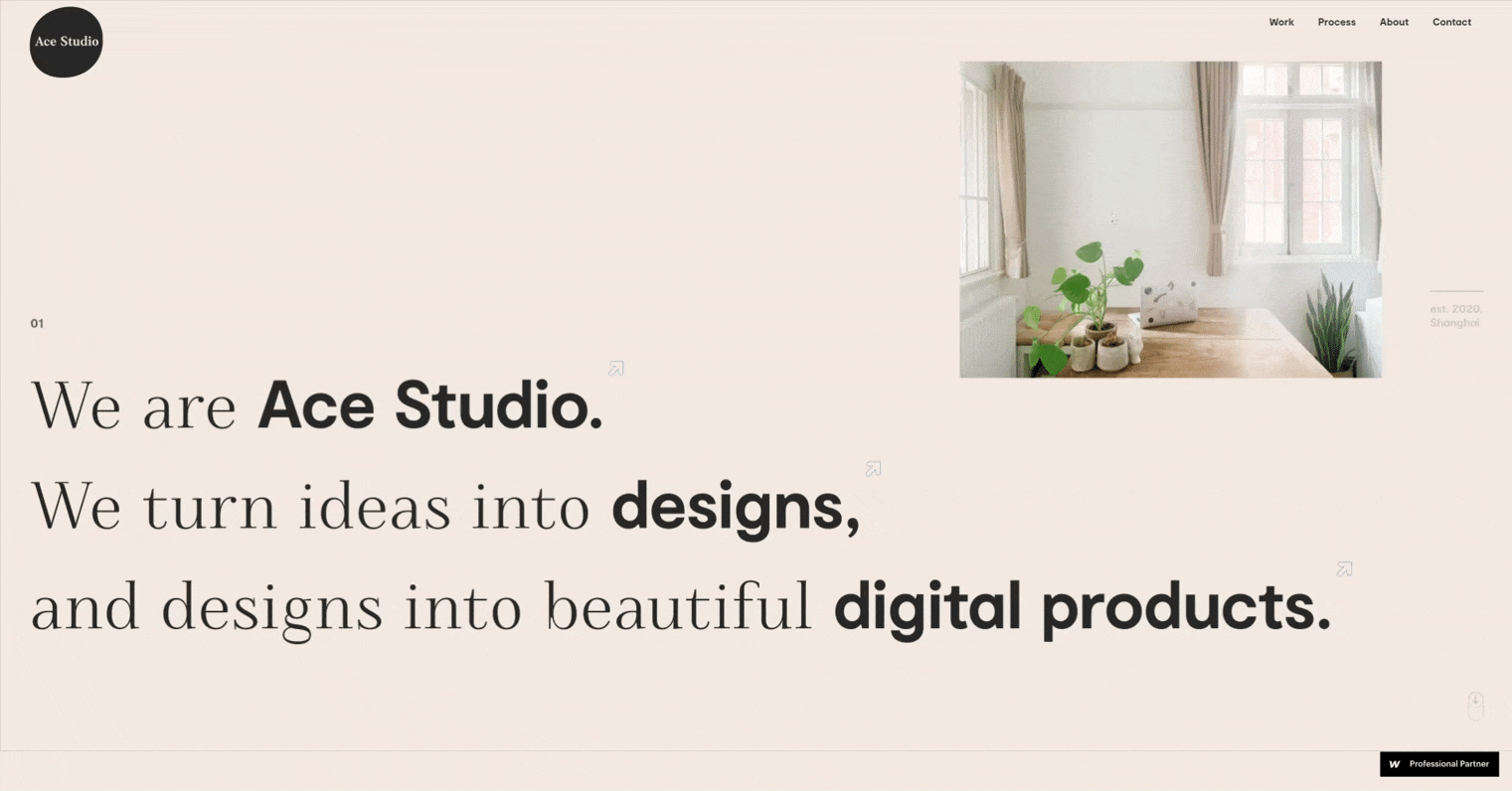 This custom website is built with the same Content Management System that they use for their clients, and is loved by developers globally: Webflow.

However, because of the challenges that websites inherently face in China, the studio's website faced several difficulties with its China delivery.
The Challenges
Webflow is a fantastic CMS platform, and one that we love for its customizability and usability for developers and non-technical folks alike. However, like all CMS platforms - the websites they help to build, host, and launch, encounter both speed and functionality issues.
Read more on Does Webflow work in China?
Interactive and well-designed elements added to the experience of the site. However, because of their large size - their slow loading times are simply amplified without optimization.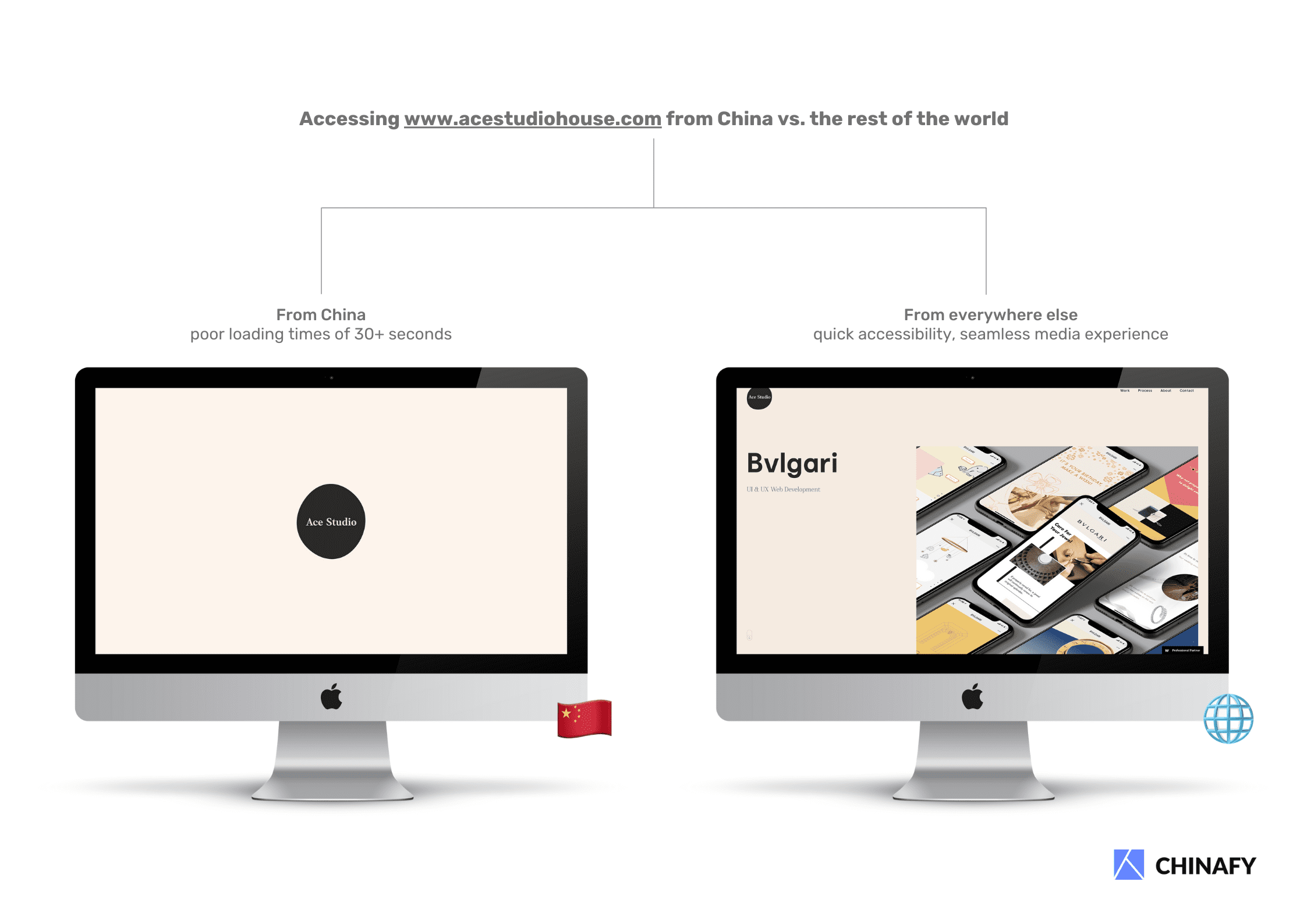 From China, the studio's website would only fully load within 35 seconds.
Learn more about the issues websites face through our article What is Chinafy?
That's where the Chinafy team came in.
The Objectives
A fully operational website that works for both visitors inside and outside China
A seamless media experience that efficiently highlights the studio's past work and offered services for potential clients
Optimized resources that deliver quickly from China
The Results
Before Chinafy: Visually loading in ~35 seconds, with occasional timeout errors
After Chinafy: Visually loading in ~3-4 seconds (~10x faster!)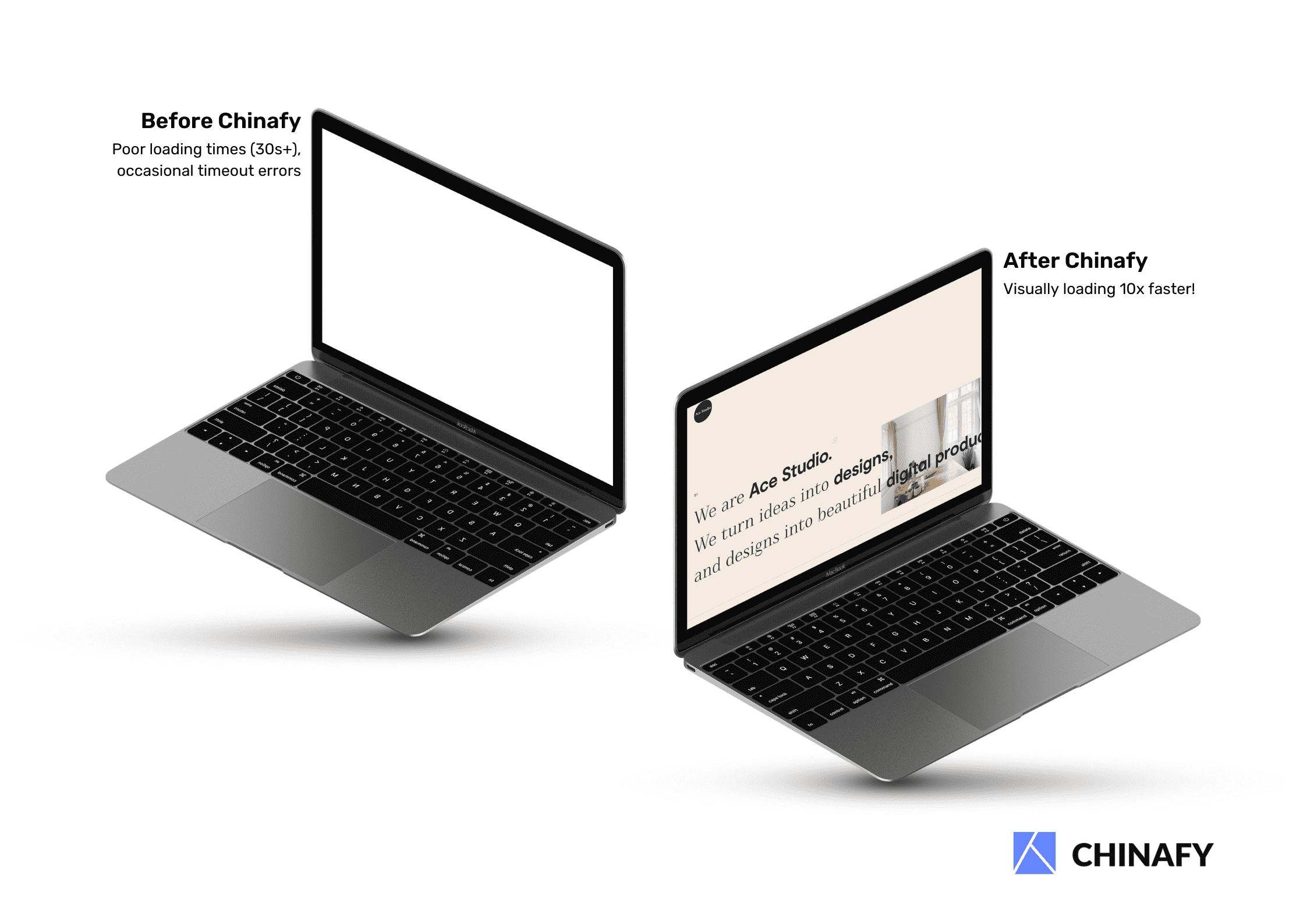 After working with Chinafy, the Ace Studio House team was able to…
Have a consistently smooth website experience, with fast loading media assets
Provide a rich experience that efficiently highlights their past work and offered services
Ensure that functions like Google Analytics operate in China as they should
Continue updating their site from their end with ongoing optimization by Chinafy
Does your website work in China? Test your website with Chinafy's Visual Speed Test.