It goes without saying that the global pandemic has been tough on businesses all over the world. In spite of it, however, luxury brands have come up somewhat on top with a strong growth trajectory in China.

In this article, we'll dive into -
The current state of the luxury industry in China
How should luxury brands reach China more scalably?
What challenges do luxury brand websites face in China?
How well do popular ecommerce platforms like Shopify, Magento, BigCommerce, and custom CMS websites perform in China?
How can luxury brands overcome these challenges, quickly?
TLDR; Scroll straight to the bottom to read what brands like Mirta have to say about using Shopify with Chinafy :)
Key Statistics in Luxury for 2021: Growth amidst a Global Recession
The world's largest luxury company, Louis Vuitton, reported an incredible 30% increase in sales during the first quarter of 2021.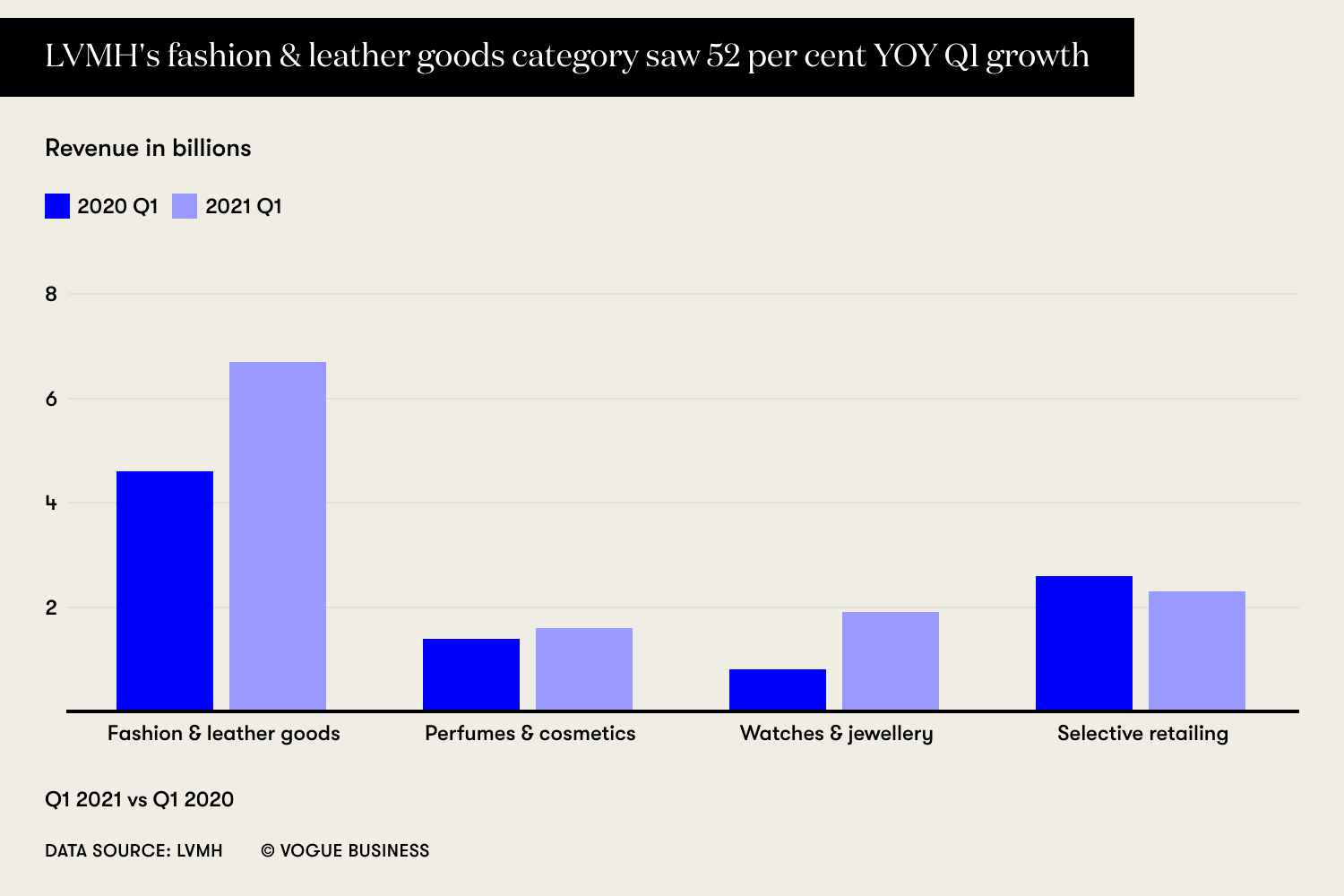 Even more remarkable is that these growth rates are greater than those pre-pandemic: 8% higher to be precise (compared to Q1 of 2019).

In part, Louis Vuitton's recent growth has been fueled by changes in customer behavior and options for consumption correlated with the pandemic. The closures of hotels and restaurants, and restrictions for international travel have meant that wealthy shoppers have shifted their spending to more on goods rather than services.
Other top European luxury brands — including Hermes, Kering, and Richemont — have similarly defied predictions in 2020 that claimed that the industry wouldn't recover any time soon.
If anything, these observations suggest that –
2021 is as good of a time as any, for luxury brands to expand their operations
China remains these brands' top growth engine
How does China come into play?
In the past decade especially, China's rapid growth has created a new upper-middle class that is eager to spend on designer clothing and other luxury goods.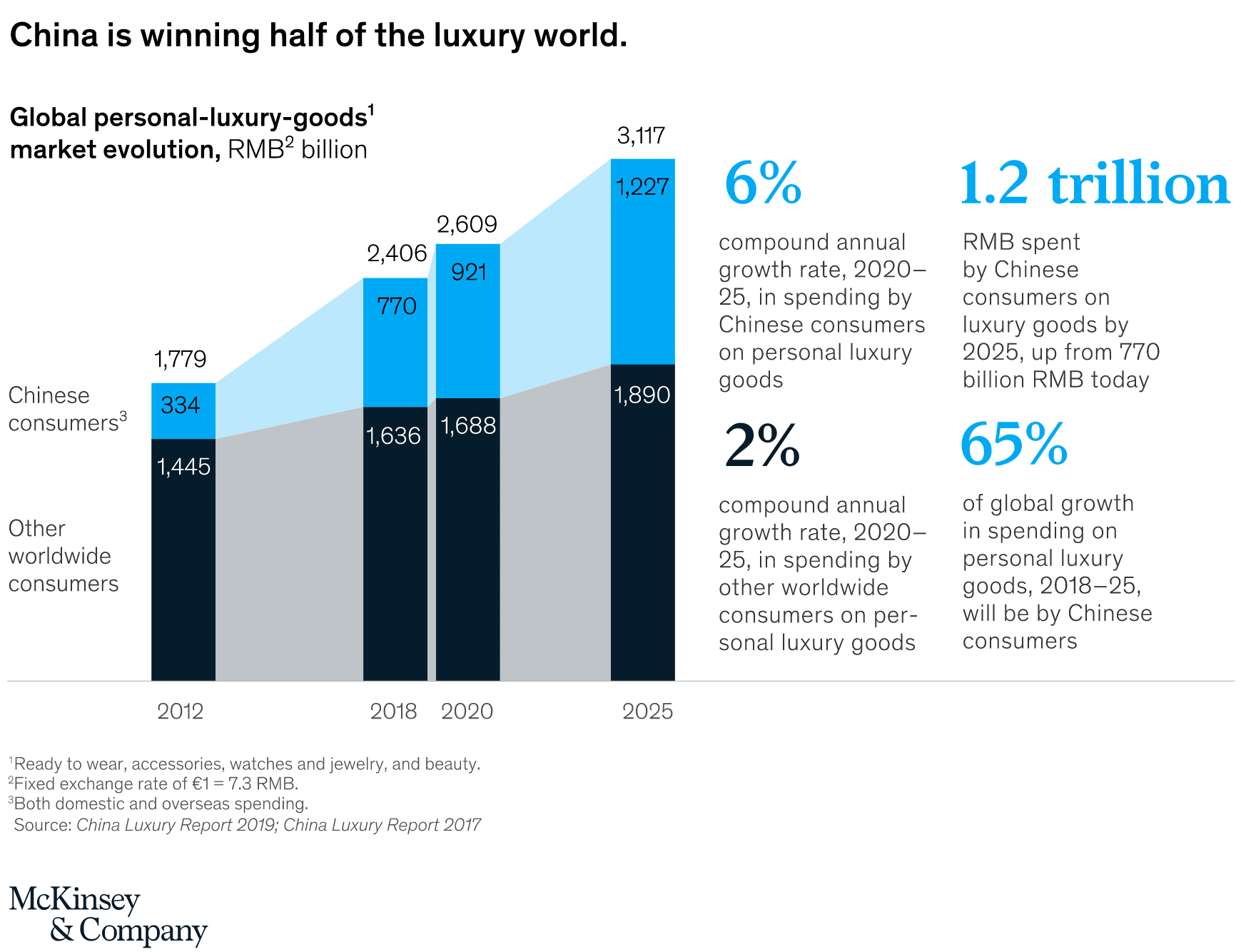 McKinsey & Company projects China to become the world's largest market for luxury products at a sheer 1.2 trillion RMB by 2025.

This begs the question, how should luxury brands reach China more scalably?
One easy, obvious alternative for these brands is through their online storefront. Because of international travel restrictions, the global pandemic has directly halted 'shopping tourism' as a way Chinese consumers have acquired luxury goods.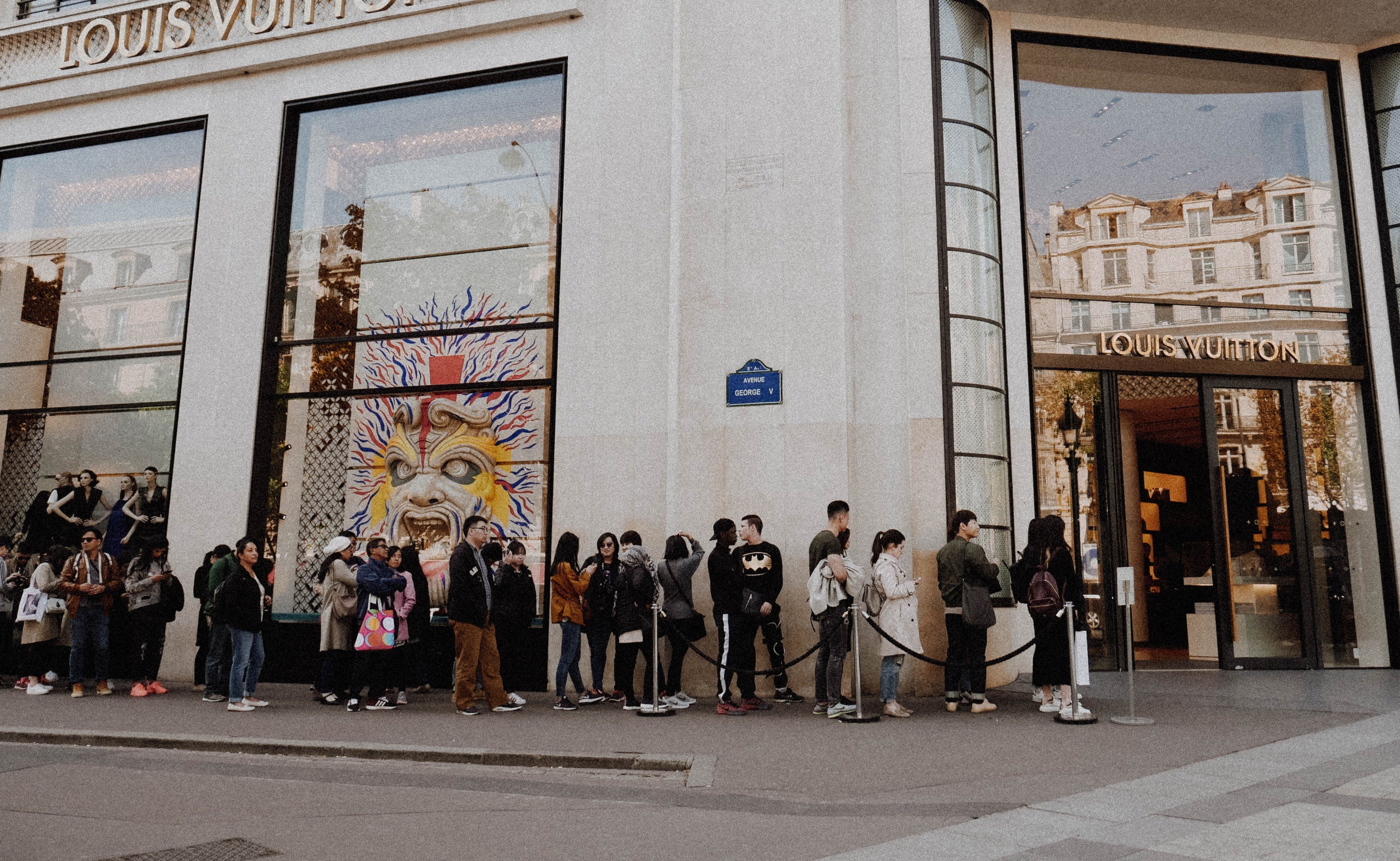 Considering e-commerce's rise within the past few years, connecting to buyers in China through the internet has become more important than ever.
But there's one problem: >90% of websites face both speed and compatibility issues in China (more on this below).
What issues do foreign websites face in China?
The reality is, virtually all foreign sites are not optimized for the Chinese internet. More often than not, they suffer from…
Extremely slow loading times, if the site loads at all
Inconsistency across these loading times
Missing or broken components on the page including videos, images, faulty interactions, fonts, and more.
The websites of luxury brands are no exception. Chinafy's industry research found that websites of fashion and apparel brands load nearly 5x slower on average from China.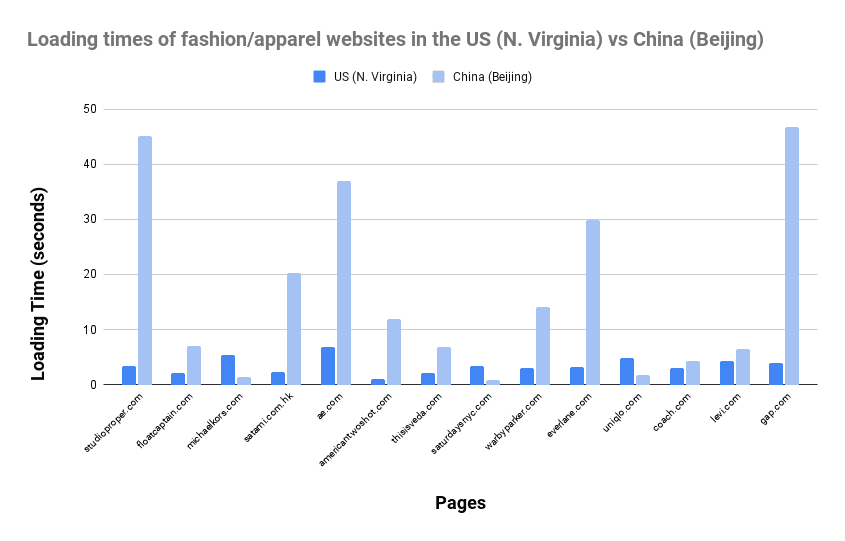 For luxury brand sites, which often double-down as online stores through e-commerce platforms, this has disastrous impacts on buyers.
According to Skilled, website conversion rates drop by an average of 7% with each additional second of load time.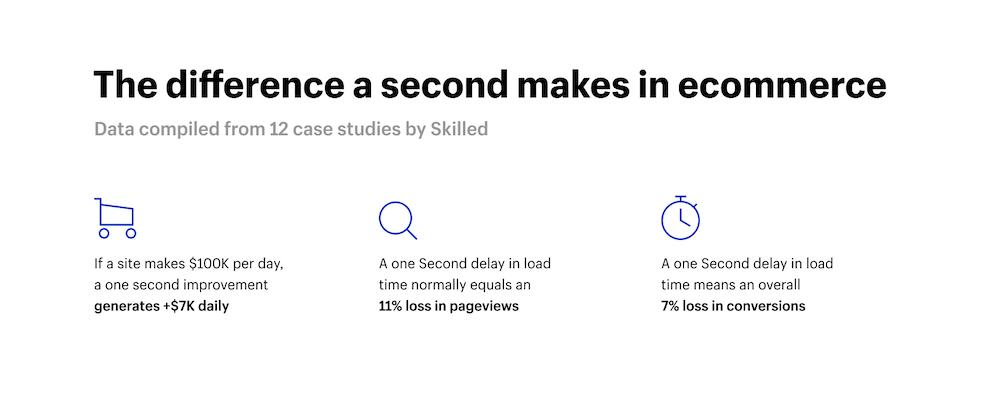 With this in mind, let's take a look at how luxury brand sites built by various e-commerce platforms perform in China.
Does Shopify work in China? Not off the shelf.
The Canadian e-commerce platform offers customizable themes, and provides 100+ payment gateways and translation in more than 50 languages. To date, it is trusted by 1 million businesses worldwide, including the likes of FitBit, Hyatt Hotels, and Sephora.
Australian designer brand Aje uses Shopify, and our test on their site uncovered that within 22.5 seconds, the website loads fully from Sydney, but fails to begin visually loading from Guangzhou.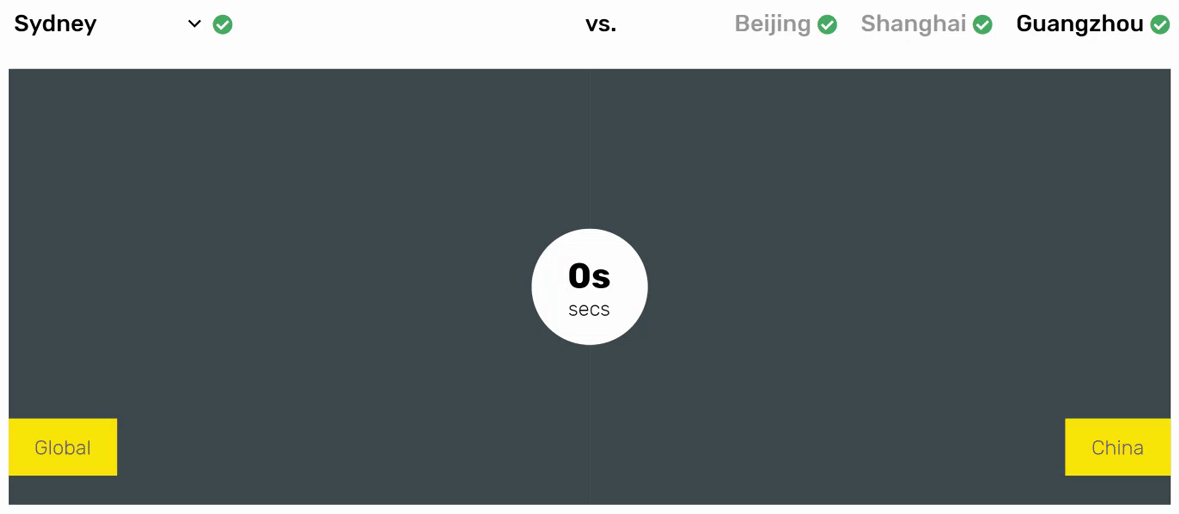 Shopify sites face a number of difficulties when running in China...
On average they load 9.7x slower in China than they do globally.
Most sites are missing around 14% of resources.
Shopify's CDNs are not optimized for China (more on this later).
These issues only touch the surface, read more about How we Optimized a Shopify Store in China under 48 Hours.
2. Magento
How does Magento perform in China? You guessed it, unfortunately no.
Acquired by Adobe in 2018, Magento is the platform of choice for Liverpool FC, Jaguar, and Christian Louboutin. It also offers unique features including gift cards, rewards & loyalty, and store credit.
We've tested the Magento website set up for Austrian shoe brand HÖGL. See a side-by-side comparison below: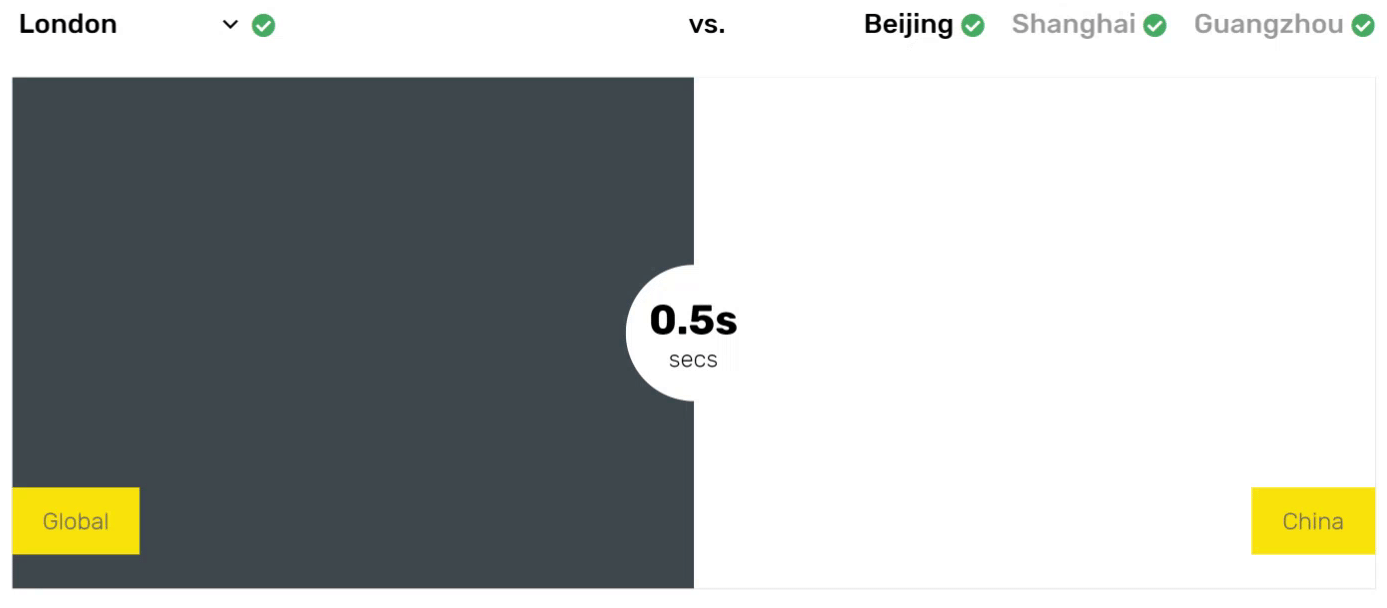 From London, the website fully loads within 15 seconds. Within the same amount of time, the website fails to even begin to load anything visually from Beijing.

3. BigCommerce
The Texas-based e-commerce platform BigCommerce is another popular choice to scale up e-commerce globally. Offering a diverse suite of store templates in support, notable names such as Payless, Ben & Jerry's, and Toyota use BigCommerce for their storefront.
For Ice Jewelry, BigCommerce is their e-commerce platform of choice. However, does BigCommerce perform well in China?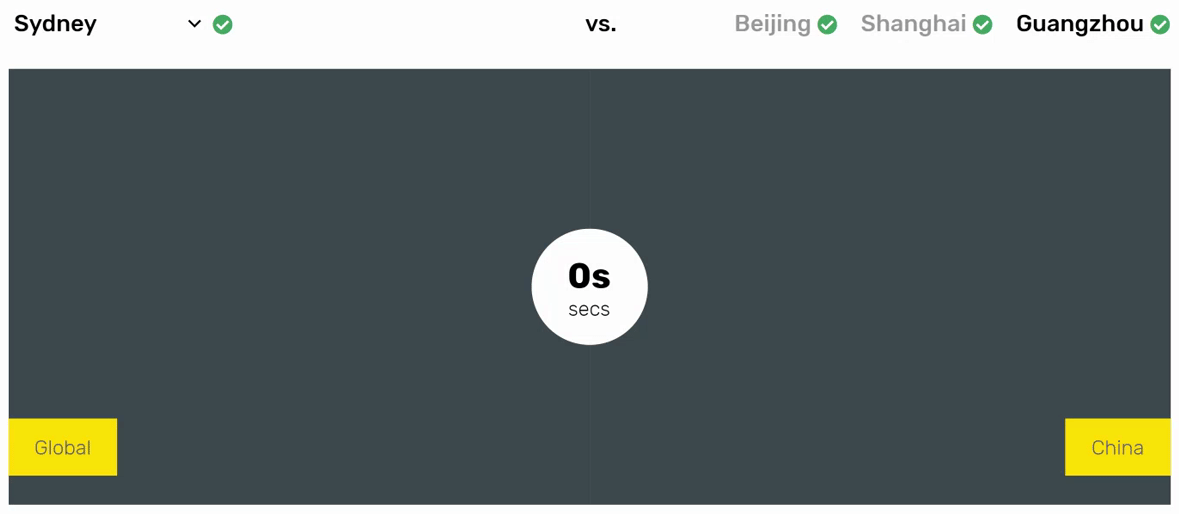 From California (on the left), the Ice Jewelry website fully loads within 11.7 seconds. From Shanghai on the other hand (on the right), a handful of social media plugins load after 7 seconds – and that's it.
Unfortunately, the website doesn't get past its broken state.
What if you don't use any of the above e-commerce platforms?
Take a look at Massimo Dutti's custom online store.
One of the biggest misconceptions when it comes to custom sites in China is that a top-level domain equates to performance in China. You can see first hand that it's not quite that simple.
Take Massimo Dutti's custom site for example.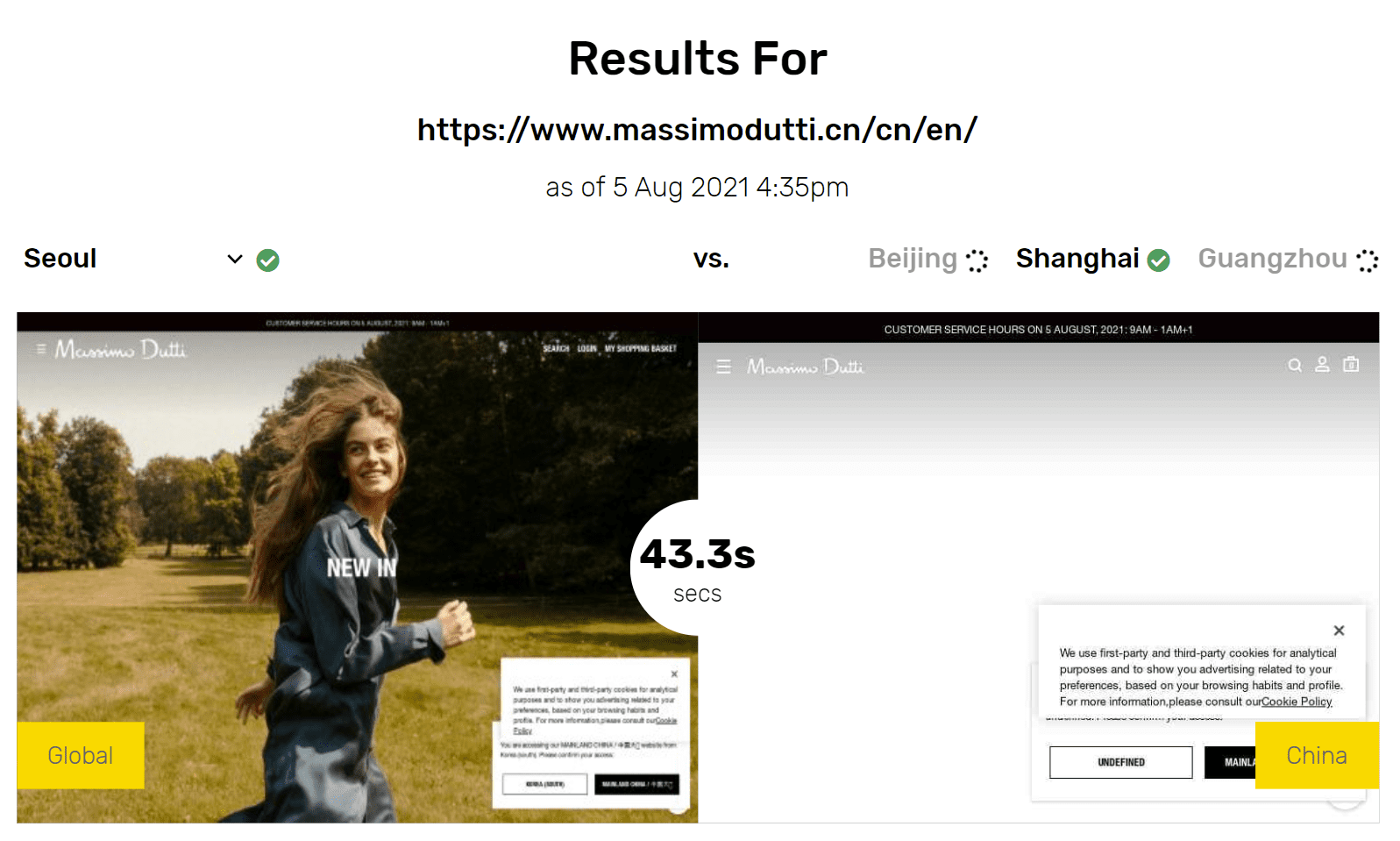 Speed:

Massimo Dutti's Chinese (.cn) website takes 43 seconds to fully load from Seoul. But in Shanghai, the exact same website fails to visually load in the same amount of time. Even worse, from Beijing and Guangzhou, the loading process encounters timeout errors.
Deliverability:
Moreover, videos from blocked platforms like YouTube and Vimeo would not show on the website at all. Furthermore, attempting (and then failing) to retrieve these blocked resources contributes further to even slower website loading times.
Because of incompatibility and speed-related issues, the website is rendered almost unusable despite the fact that it has a .cn top-level domain.

Does your e-commerce website work in China? Check out our Visual Speed Test.


What have luxury brands done about this?
Approach 1: Onshore Hosting
In the case of making websites accessible to China, onshore hosting involves setting up the relevant infrastructure (like servers and a DNS) and acquiring the relevant permits like an ICP license to host a website within China.
Several notable luxury brands, such as Gucci, Yves Saint Laurent, and Dior have done this, setting up dedicated teams in China and obtaining an Internet Content Provider (ICP) license just to operate a Chinese version of their website.
But the process of applying for and obtaining an ICP can be incredibly costly and time-consuming. Even though the ICP license itself is free, related upfront costs can be as high as U$D104,024 — taking anywhere from 3 weeks minimum, to some cases, a few years.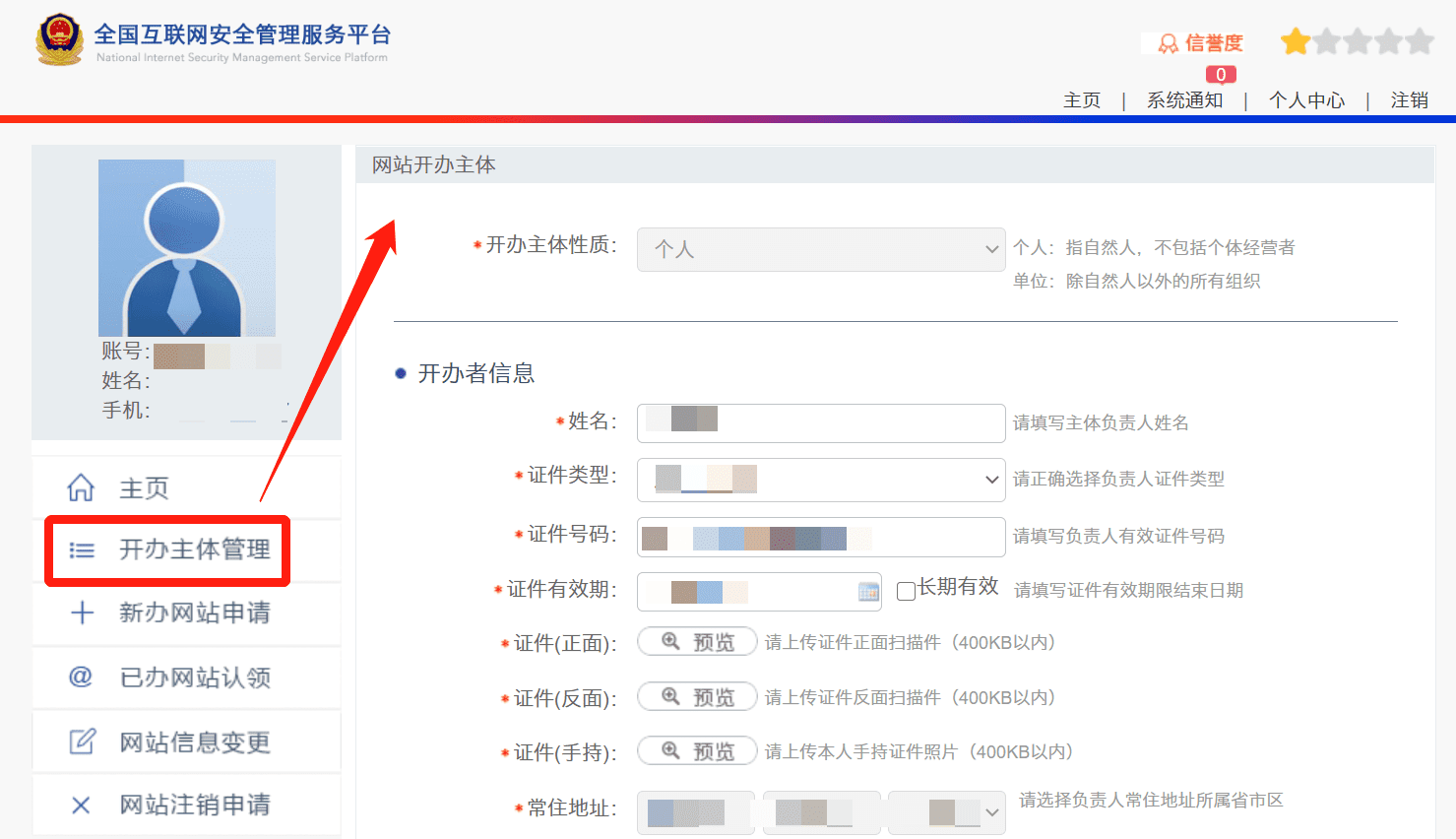 What is an ICP License? Do I Need It? and How Do I Get It?

Approach 2: Current website + CDNs (Partial Solution)
Another approach is to pair their current e-commerce site with a Content Delivery Networks (CDN) such as Cloudflare and Akamai.
However, this is a partial solution as —
i) CDNs don't address any resource incompatibility issues, so resources that are blocked remain blocked
ii) Using any onshore CDNs will still require an ICP license
iii) Not all CDNs perform the same in China, and those that are better for performance outside China are not necessarily the best for China — and vice versa.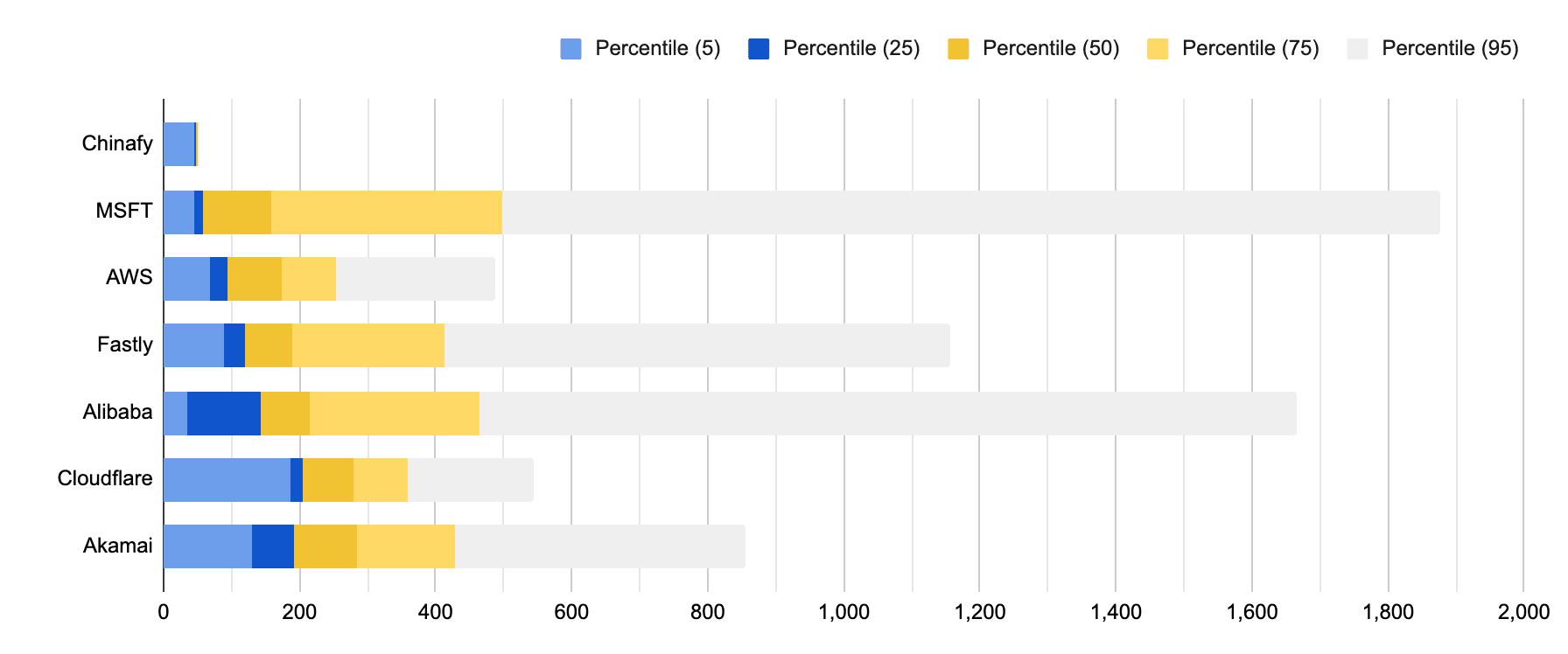 Approach 3: Chinafy
Want to achieve near-native onshore performance, offshore? Read on below.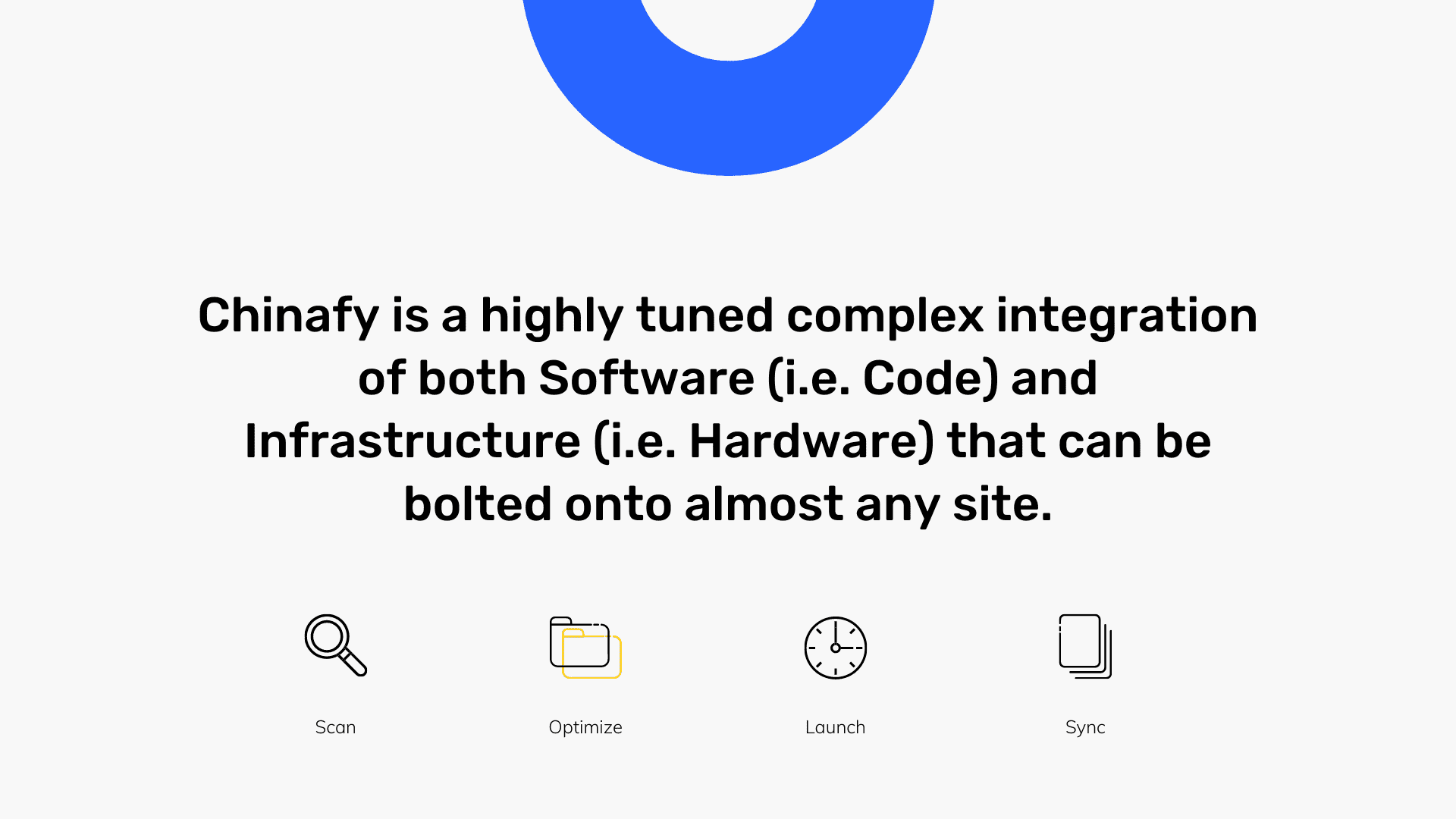 Where does Chinafy come in?
By combining intelligent China-specific resource optimizations, and a multi-load-balanced infrastructure, Chinafy is able to effectively optimize websites for China with near-native onshore performance, offshore.
This means —
i) No separate website, ICP, or onshore infrastructure is needed
ii) Brands can continue managing their site as they normally would, witha synchronized version of their site generated by Chinafy, for China.
iii) They can take advantage of both (1) resource compatibility solutions and (2) CDN infrastructure with one singular solution.
Specific to blocked technologies, we replace them with China-friendly alternatives where possible on an ongoing basis. In the case of YouTube and Vimeo, our Smart Action resource optimization would replace these videos with non-brand video players
See what the founders of MIRTA, a luxury Italian apparel Shopify store, has to say about Chinafy:

We chose Chinafy to enhance the cross-border performance of our Shopify website and as of today we are very satisfied with our choice. Chinafy turned out to be a quick and easy solution for us.
– Ciro Di Lanna, Co Founder of MIRTA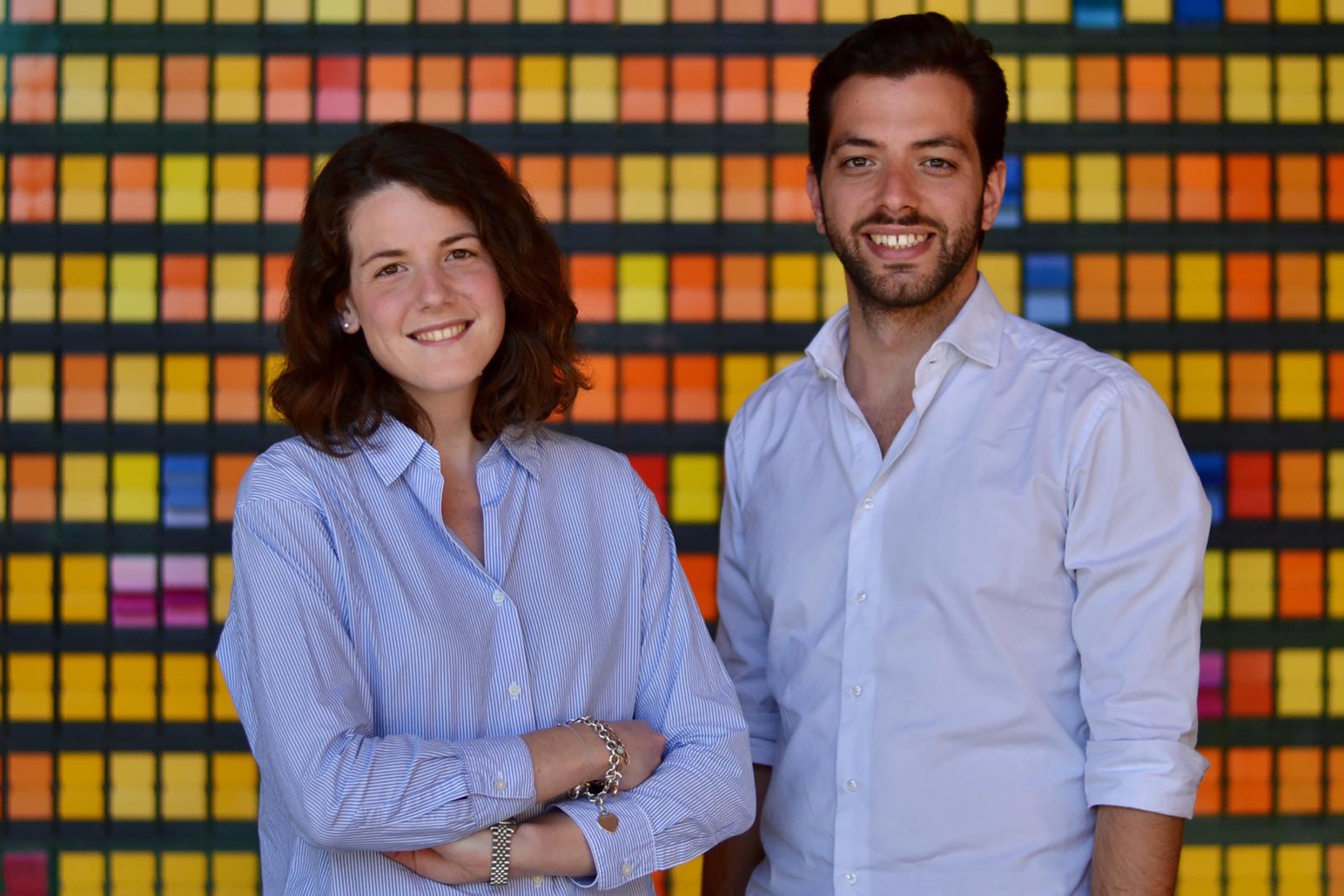 Want to make your e-commerce website work in China?
Get in touch with Chinafy to learn more.