In an era where digital connectivity defines our daily lives, the speed at which a website loads has become a pivotal factor in shaping user experiences. The expectations of users regarding website loading times vary across the globe, influenced by factors like technological infrastructure, internet penetration, and cultural nuances.

One country where these expectations are particularly intriguing is China, a digital powerhouse with a unique online ecosystem. Let's delve into the dynamics of user expectations and the significance of website speed in China.
The Need for Speed: A Global Perspective

Before we zero in on China, let's take a moment to understand the global scenario. Research consistently shows that users around the world are becoming increasingly intolerant of slow-loading websites. According to a study conducted by Google, 53% of mobile users abandon a site that takes more than three seconds to load. Moreover, in China, where there are over a billion active internet users , the emphasis on speed is heightened. Being a mobile-first nation, the prevalent use of super apps for a myriad of daily activities further underscores the critical need for fast-loading websites, not just as a global trend but as an integral aspect of the digital landscape that defines their online experience.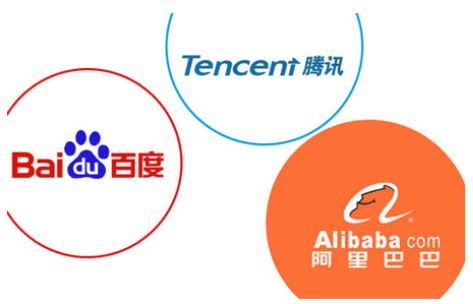 China's Digital Landscape: A Unique Ecosystem
China's digital landscape is a realm of its own, shaped by a combination of stringent regulations, a massive population, and a tech-savvy user base. Unlike many Western countries, China has its own set of popular online platforms, such as WeChat, Baidu, and Alibaba, which are deeply ingrained in the daily lives of Chinese netizens. This unique online ecosystem plays a crucial role in determining user expectations regarding website performance.
Internet Infrastructure in China: A Double-Edged Sword
China boasts a rapidly expanding digital infrastructure, with millions of users gaining access to the internet every year. However, this growth comes with its challenges. The Great Firewall of China, is a broad term that covers a system of internet regulation that affects how certain international platforms and websites work in China.
That said, while there are certain websites and platforms that are explicitly made inaccessible - like Facebook, Twitter, and Google.com - by the Great Firewall of China, most websites aren't. Some websites simply appear to be inaccessible, because the way they've been built are not suitable for the overall China internet framework (more on that below).
These unique differences between best web practices present a conundrum for businesses aiming to cater to both domestic and international audiences, as they need to optimize their websites for both local and global performance.
Tips for Optimizing Website Speed in China
These are a few tips on optimizing your website's speed for China considering both popular global practices, as well as China-specific ones.
Key recommendations involve:
Optimize Images and Videos
Optimize your images and videos before uploading them to your website.
Minimize HTTP Requests
Reduce the number of elements on a webpage that require separate HTTP requests, as each request adds to the overall loading time.
Define your Cache Header's Settings
Define cache headers on your website to make sure that you are caching whatever static files can be cached.
Mobile Optimization
Prioritize the mobile experience, considering the prevalence of mobile internet usage in China. Ensure that your website is responsive and functions seamlessly on various devices.
Use a Content Delivery Network (CDN)
To meet the need for website speed, businesses often turn to Content Delivery Networks (CDNs).
CDNs can help in optimizing website performance by caching content on servers located strategically around the world.
However, kindly note that CDNs aren't able to resolve all functionality issues that your website might face in China, but it can definitely help with static file delivery.
Specific considerations for China:
Bolt on Chinafy to address both speed and performance issues
A lot of website performance issues stem from third-party resources performing slowly or not loading properly for visitors in China. None of the above standard optimisation techniques, including CDNs and hosting providers address these third party resources by scanning, replacing, removing, optimizing them especially for a China audience.
Offshore or onshore hosted websites alike can benefit from bolting on Chinafy to their existing technical stack to address both speed and functionality issues on an ongoing basis.
Chinafy boasts a sophisticated integration of code and hardware, providing China-specific optimizations and multi-load-balanced infrastructure for remarkable performance improvements—resulting in a fully-managed site that's 6-8x faster in China.
Local Hosting
Consider hosting your website on servers within China to reduce latency and improve loading times for users within the country.
Note that similarly, hosting a website in China doesn't mean automatically that it would work, some websites will elect to host inside of China (provided they meet the requirements) then bolt on Chinafy to address functionality issues that the website might still face.
China hosting providers also require companies fulfill specific requirements such as a Chinese business entity, obtaining an ICP license, PSB filing and more.
Collaborate with Local Experts
To navigate the complexities of the Chinese digital landscape, consider partnering with local experts who understand the market, cultural nuances, and regulatory requirements. These includes agencies such as WeChat experts, China digital marketing consultants and more - such as those listed in Chinafy's partner ecosystem!
In the dynamic world of online interactions, speed is not just a technical metric; it's a critical aspect of user experience that can make or break a business. Understanding and meeting the expectations of Chinese users regarding website loading times require a nuanced approach that considers the country's unique digital landscape, cultural nuances, and regulatory environment. By prioritizing speed and optimizing for the preferences of Chinese internet users, businesses can not only enhance their online presence in China but also set the stage for global success in the digital era.