TLDR; Neither hosting websites in China nor getting an ICP immediately result in a faster, more optimal website experience in China. This article goes into more detail.

So, you've gone through the hurdles of applying for and getting an ICP licence for your website.
After a month of that paperwork going through, you then negotiate with several hosting vendors in China - with more than a few things lost in communications and some minor frustration having to have a lot more back and forth than you initially anticipated, but hey, supposedly this is the final step to getting your site to work in China.
"It'll be worth it," you tell yourself, seeing as you've already invested multiple headcounts and months of design and development before even getting to this stage.
You finally manage to host in China and then finally start promoting your website to your customers, business partners, and your marketing agency.
But then, you see a dreaded title in your inbox that reads,
Why is the website not working in China?
If that's you, you're definitely not alone.
What most people discover after investing weeks, if not months, into the process is that, unlike any other internet ecosystem in the world, hosting in China or bolting on a CDN, does not immediately correlate with a faster, more, performant website.…
Hosting in China does not immediately correlate to a faster, more performant website
This is because commonly used libraries, tools, and development practices, are incompatible with the Chinese internet framework. This means that a number of popular resources may be inaccessible, or excessively slow when loading from China, irrespective of whether the site is hosted in or outside of China.
What most people don't know or find difficult to address is the incompatible development practices that directly impact visitors in China, in spite of onshore hosting.
To achieve optimisation in China, it's important to first understand -
What it means to host in China
What an ICP licence is in China
Why websites are slow or don't work in China
How to make websites work in China
Misconception #1
Hosting your website in China makes it work 100%.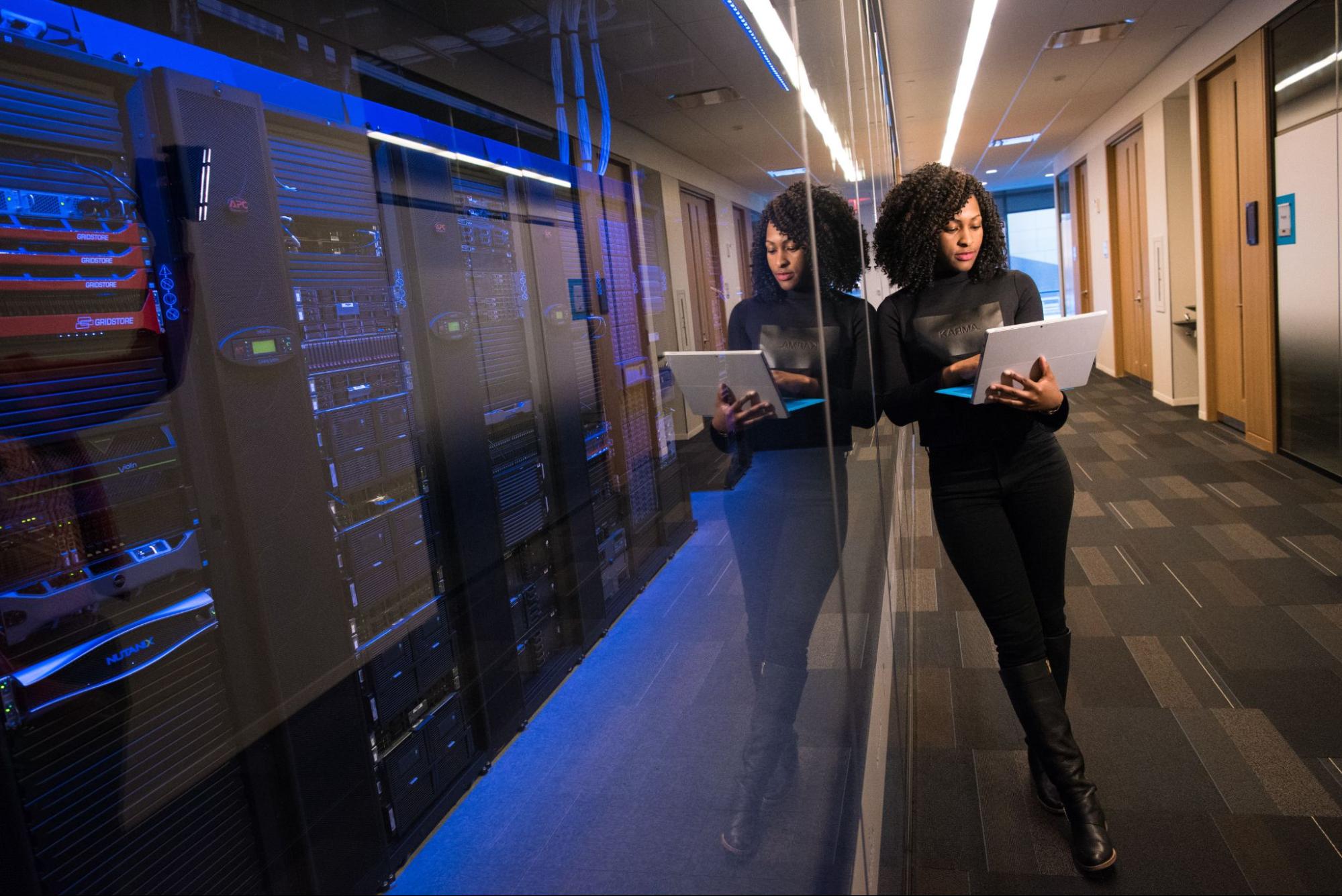 Traditionally, it takes 3-12 months to fully redesign, rebuild, & rehost a global website onshore.
Hosting a website in China helps to reduce the latency that comes with any cross-border data transmission. That said, this is acceleration on an infrastructure level and therefore, unrelated to and unable to resolve issues that stem from code-based incompatibilities on the website.
Having your website load "within the firewall" can only do so much, if the website is still built with -
Global CMS like Drupal, Adobe Experience Manager, WordPress , Sitecore, and more
3rd-party tools such as YouTube, Vimeo, and Google Maps
Trackers such as Facebook and Tiktok
These resources don't load in China even if the website itself is hosted in China. You can test them from China to see what happens. The same applies to websites with an ICP license in China.
Misconception #2
Getting an ICP means your website will be faster in China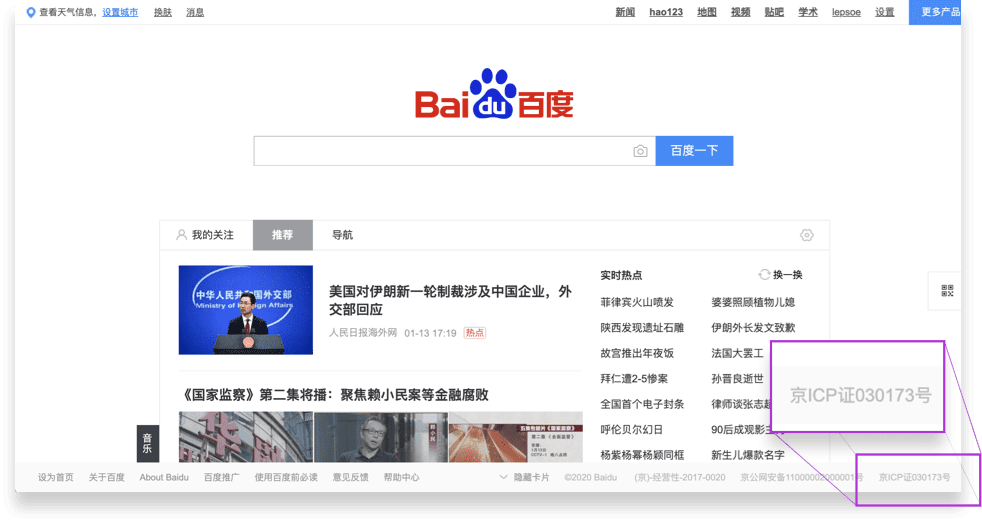 The ICP (Internet Content Provider) certification is a permit issued at the province-level by the Chinese Ministry of Industry and Information Technology (MIIT). This certification is a prerequisite for web entities that wish to operate from within China.
Note that onshore in-China operations means activities such as hosting your website with servers within China, using onshore CDN PoPs. This is not so much to do with whether China visitors can access or view your website.
It is important to make the distinction that the ICP is a compliance document that, as such, does not directly impact how your website performs in speed or functionality from a technological standpoint in China. We'll go into more details below.
Misconception #3
Websites don't work in China because they're blocked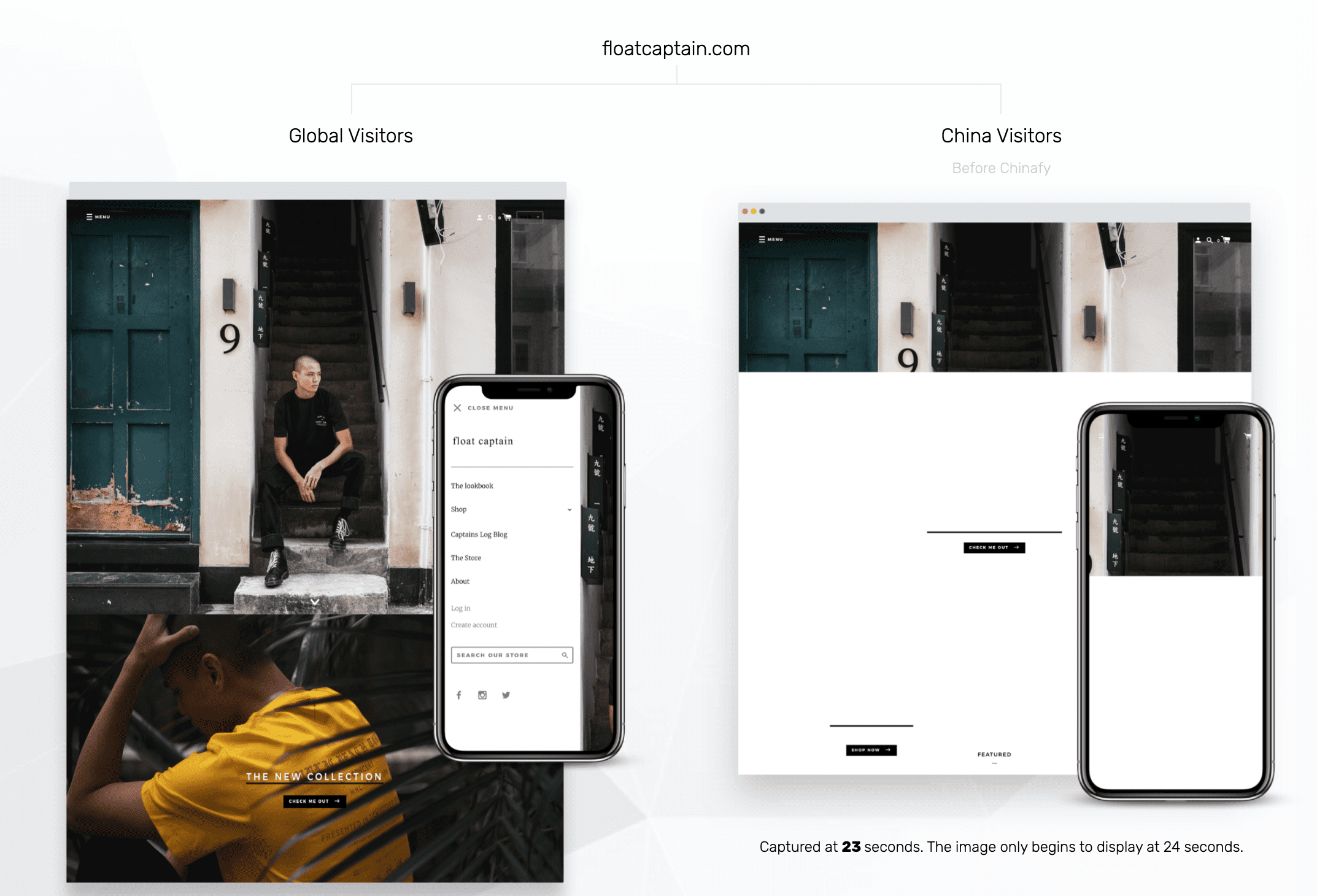 Not necessarily true. Or at least there are many exceptions.
Websites are slow, if not broken, in China primarily because of two key reasons.
One, they lack a China-friendly technical stack. Two, these websites are built with resources that may be best practices globally, but are inaccessible or simply incompatible with Chinese browsers.
What makes technical stacks China-friendly comes down to infrastructural variables that affect China web performance include the choice of hosting and content delivery network (CDN) providers.
Choice of hosting: Non-Chinese Companies reasonably tend to host their site close to where they are. In the case of U.S.-hosted sites, their server location contributes to higher latency and low throughput to China.
CDN Providers: CDNs, also known as content distribution networks, are geographically distributed series of proxy services and their data centers. Using a CDN allows for a faster transfer of assets on your primary domain, including images, javascript files, videos, and more.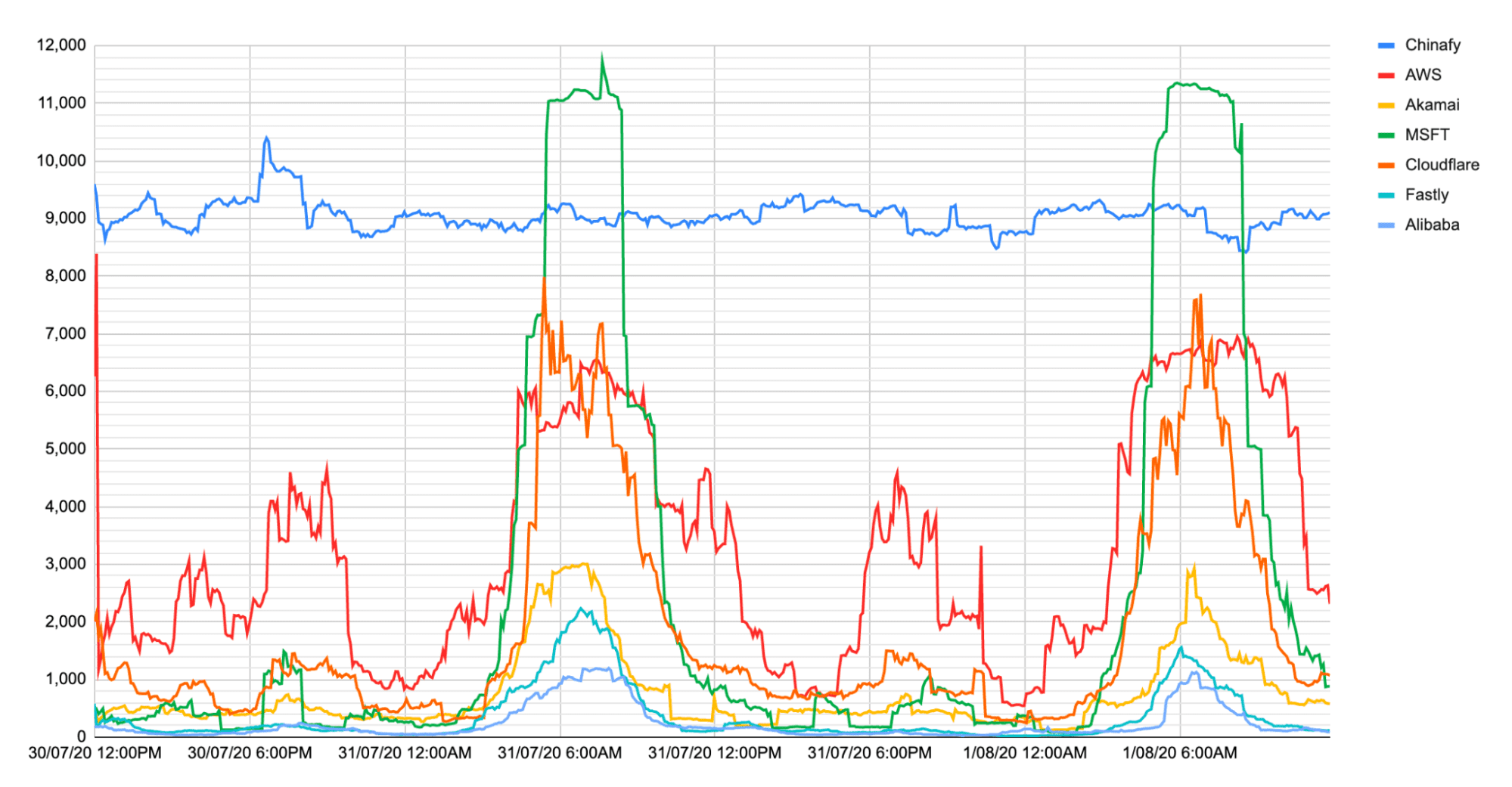 However, in China, CDNs don't have the exact scale of impact as they might elsewhere. See how global CDNs perform in China:
Code-based incompatibility: Common resources in the web libraries are inaccessible in China. Google Maps, Facebook trackers, & Vimeo videos player are just a few examples out of thousands.
These resources "interrupt" how other files on websites load, contributing to slower delivery times in China. See a waterfall chart of how Facebook files load from China below.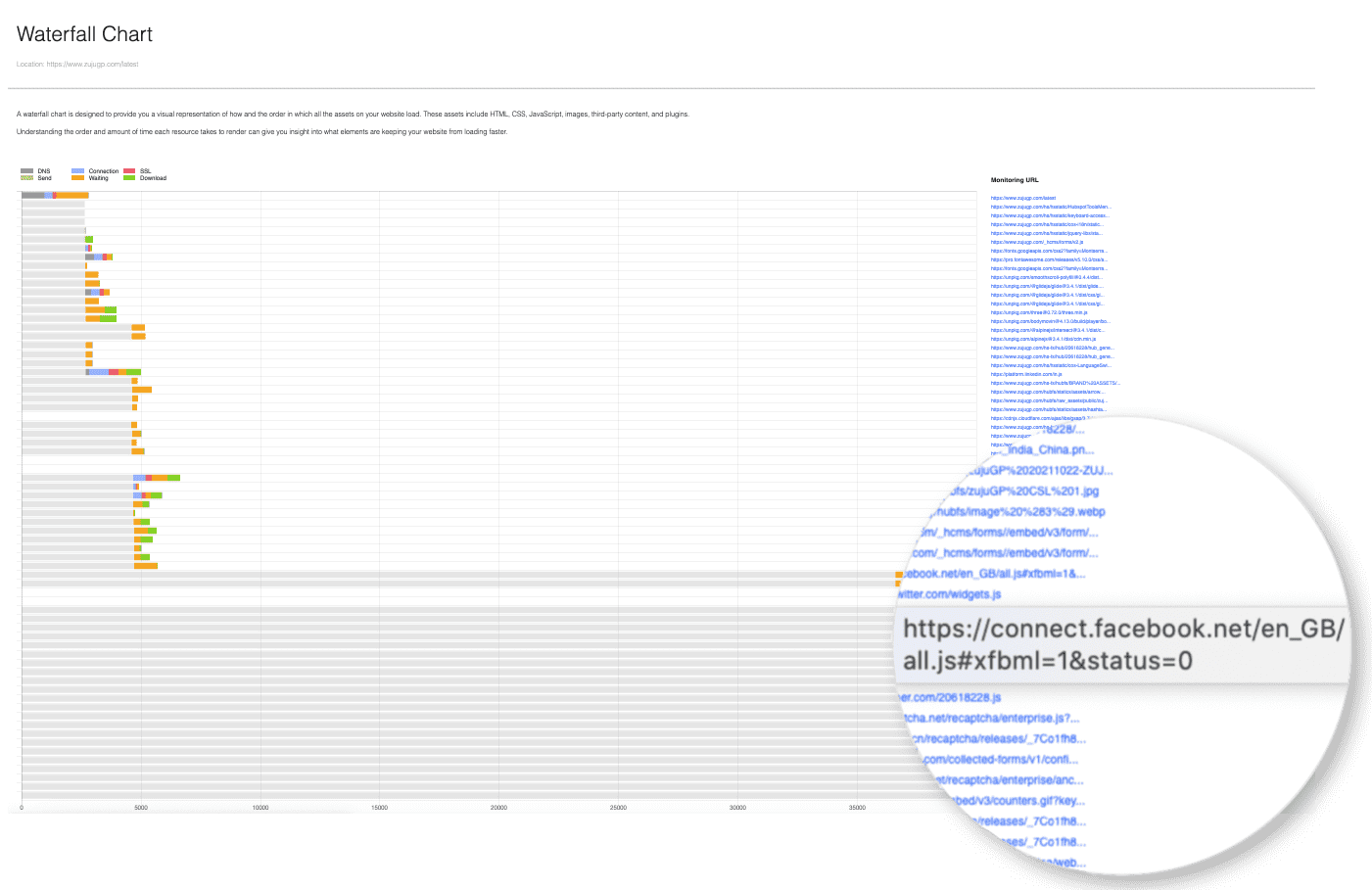 More about how CDNs load in China
Final notes
How do you make websites work in China?
Now that we've covered the root causes of website inaccessibility in China, it should be clear that "getting a site to work in China" goes beyond rehosting and obtaining an ICP.
What exactly needs to be done then? You could…
Hire China-specific experts to manually rewrite your website code
Build a new website from scratch
Get an ICP license, which also requires a China business entity
Host in China
Repeat these steps until you've reached your desired outcomes
Or you could simply bolt on Chinafy to your existing website - then obtain an ICP and host in China, at your option, through our verified, expert partners.
To see the second approach in practice, take for example Banyan Tree Hotel which uses Chinafy to accelerate its China-hosted website from 39.7 seconds inconsistently loaded down to ~8.7 seconds, fully loaded in China.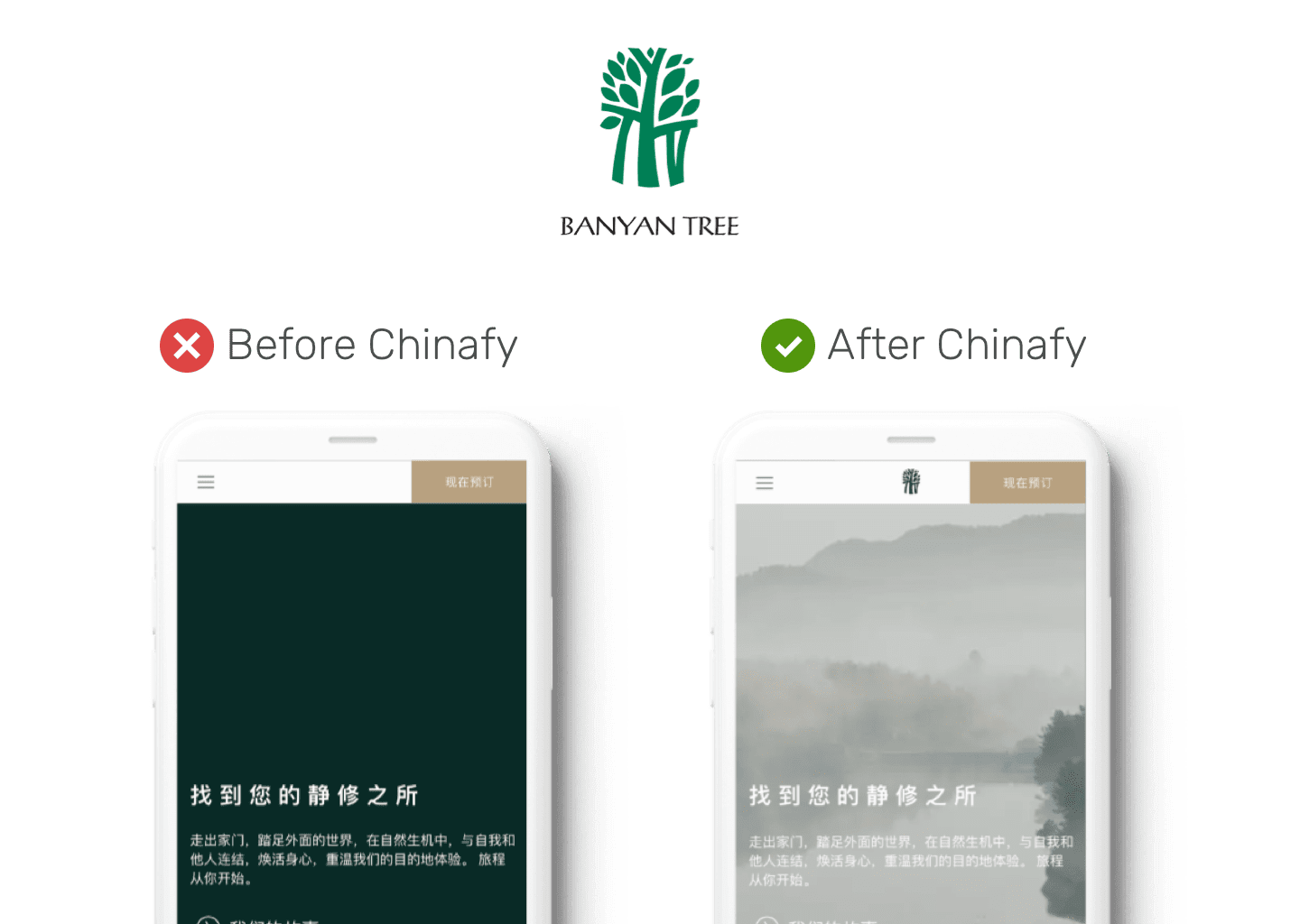 Chinafy has helped us to optimize our images and videos for the China market in an automated manner. We do not have to worry about delivery to the China market.
– Valerie Chua, Head of E-Commerce at Banyan Tree Group
Using Chinafy, Banyan Tree is able to use its beautifully-designed website, host its website onshore with an ICP license and achieve high performance without writing a single line of code.
Want to make your website faster?
Contact Chinafy to optimize your website