Youku is often referred to as the YouTube of China and is China's third-largest video platform after Tencent Video and iQIYI.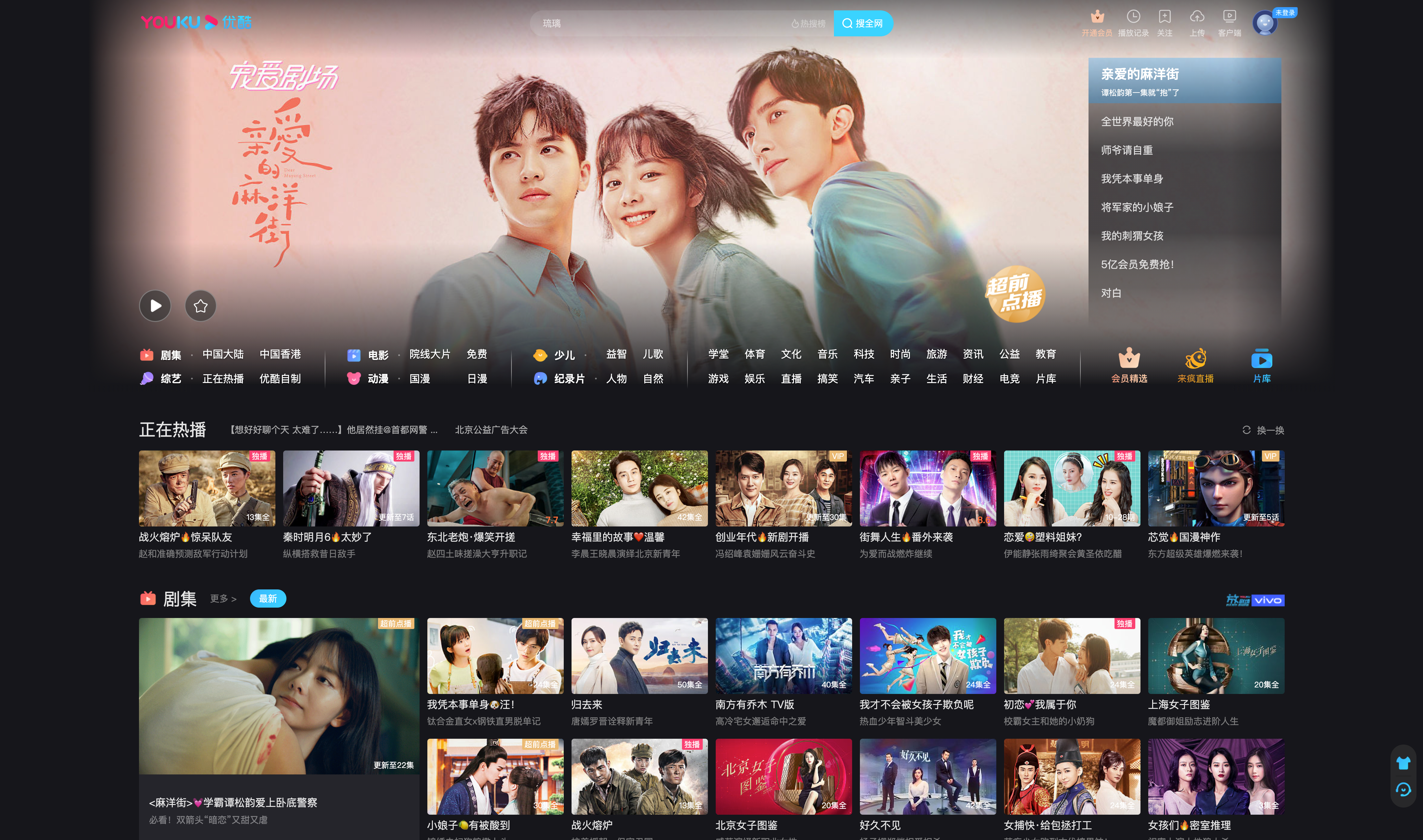 While parallels are drawn to YouTube for Youku's user-generated content - unlike YouTube, Youku is also known for a diverse mix of original TV shows and long-form user-generated content.
Partnered with over 1,500 licensed networks, each with their own loyal following, Youku makes an exceptionally effective content platform for those looking to reach local Chinese audiences across various demographics.
As part of the Alibaba Group, Youku ads operate on algorithms informed by the Alibaba ecosystem and are thus favored by many e-commerce brands as their China ad platform of choice.
Active Users:
500 million updated in2020
Target Demographic:
Heavy content consumers looking for professionally produced original shows
Suitable For:
Media organisations, or e-commerce sites/brands looking an outlet for local ad placement
Youku Viewers
Create an account via SMS or social login (Taobao, Alipay, WeChat, QQ, or Weibo)

Youku Advertising
To advertise on Youku, costs range from RMB¥0.3 to RMB¥140 Cost Per Thousand (CPM). Refer to Youku's full fee schedule here.
You may also contact their team directly at +86 010-058851881.

Youku Partnership
For partnership enquiries, email hzgy@service.alibaba.com.