Taobao is China's biggest consumer-to-consumer (C2C) retail platform.

Founded in 2003, Taobao quickly grew to gain 80% of the Chinese online shopping market by 2010.
Sellers can list their products for free (except for a small "internal" affiliate fee on closed sales) with the option to purchase add-ons like ads or software to optimise their storefronts.
Buyers can communicate with other customers and easily cross-reference sellers by products, comments, and ratings.
The key difference between Taobao and Tmall (also an Alibaba-owned retail platform), is that the prior was founded on being a C2C marketplace while the latter focuses on Business-to-Consumer (B2C) with international brand listings and traditionally more premium products.
On November 11 every year on "China's Singles Day", Tmall and Taobao collectively process over a trillion-dollar sales – two times the combined annual sales of CyberDay and Black Friday.
Active Users:
711 million active users combined with Tmall updated in 2019
Target Demographic:
Price-sensitive shoppers looking for deals and sometimes unique products
Suitable For:
China-registered business or individual sellers taregting Chinese local deal shoppers
Available Language(s):
Chinese, partially English
GETTING STARTED
As a general start, sign up on Taobao to become a buyer or seller. See a step-by-step guide below:
Become a Taobao Buyer
Create a Taobao account with a mobile number or an Alipay account (Taobao app users only)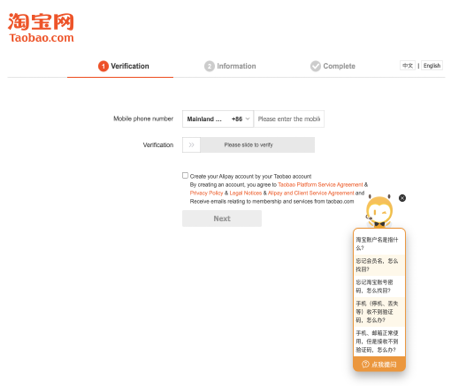 Become a Taobao Seller
1. After you've signed up for an account, click "Open a Store for Free" on the top right corner of the Homepage. If you do not have an existing account, refer to the above steps.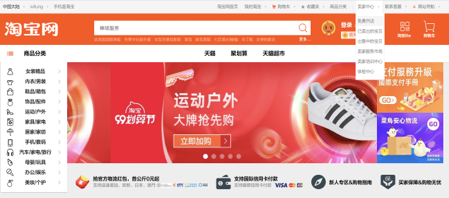 2. Choose to register either as an "Individual Seller" or "Business Seller"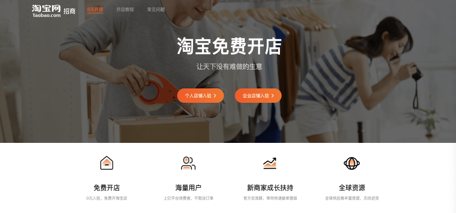 3. Authenticate your account
Individual Seller: Authenticate with verified Alipay account
Business Seller: Authenticate with verified Alipay business account. If you are a legal entity, you'll be asked to proceed with facial recognition. You'll also be required to scan your ID card.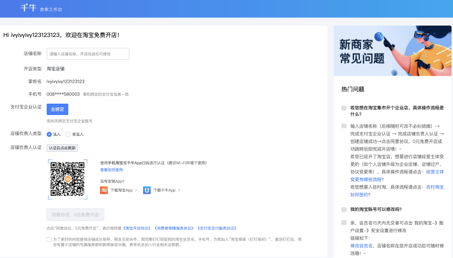 4. Once you've received a text message, click "Launch Store"
Business Requirements
*China-registered companies only

Company information (Company name, business nature, registration number and location on business license)*
Ailypay account for business
Facial recognition of the company's legal representative OR
Facial recognition + ID card of company's operator
Mobile number
Email address
Need help creating a Taobao account? Read Taobao's official guide here.