Tmall.com is China's biggest business-to-consumer (B2C) e-commerce platform. The platform is primarily used by brand-conscious shoppers primarily for fashion and lifestyle products.

Tmall is exclusively open to China-registered brands but has a global version "Tmall Global" that enables foreign merchants and international brands to sell directly to consumers in China.
Owned by Alibaba Group, Tmall differentiates itself from the rest of the e-commerce family with its upscale appeal and quality-first brand value.
Active Users:
711 million active users combined with Taobao (updated in 2019)
Target Demographic:
Brand and quality-conscious consumers from urban areas in China. Fashio and F&B are top-selling categories.
Suitable For:
Quality-driven local sellers or international brands with 3+ years of sale experience and business entity in China
Tmall is exclusively available for onshore merchants with a business license in China with the exception of a few categories such as packaged food, supplements, baby products, and hygiene products.

To get started as a seller,
1. Create a Tmall account on Tmall.com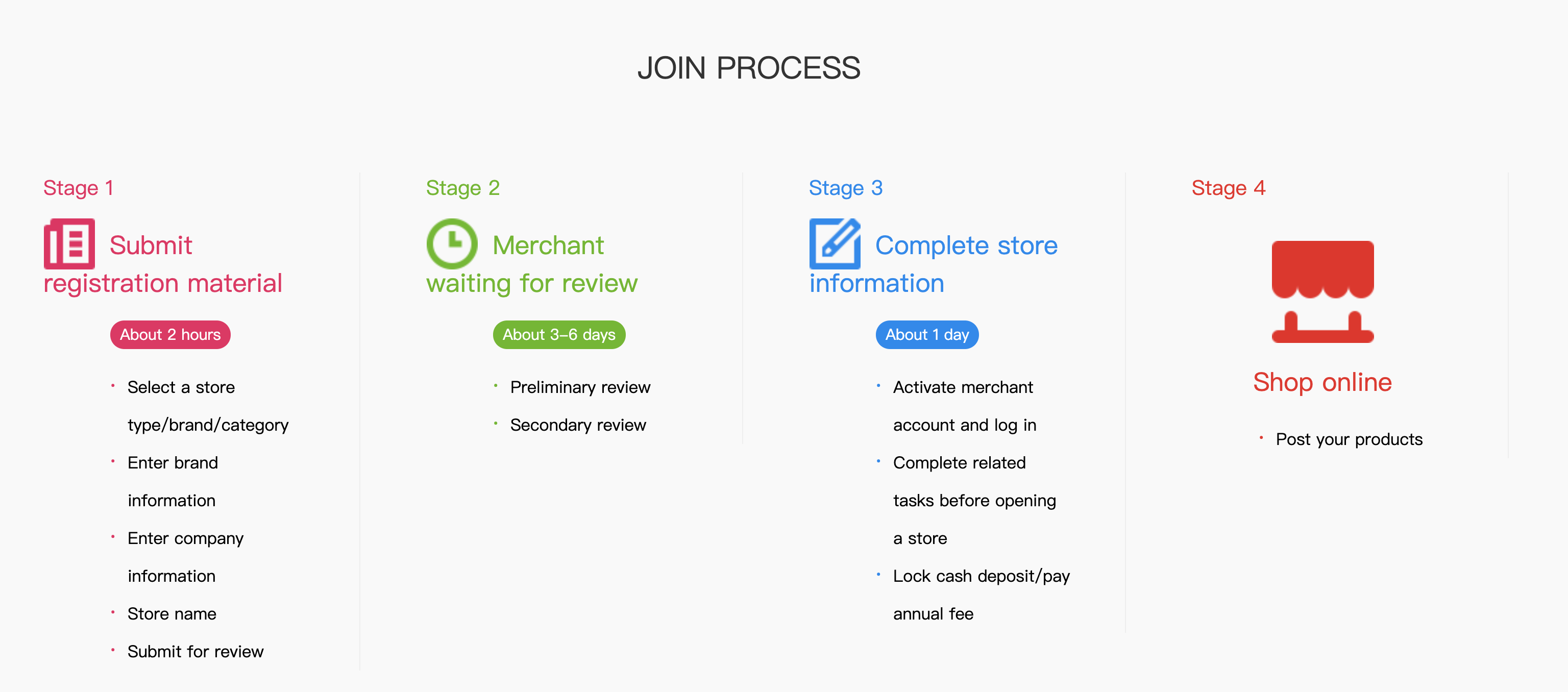 2. Visit 'Seller Hub'>"Store Management'>'Apply for New Brand'


3. Submit business information to Tmall for verification. You're required to describe your business as detailed as possible to increase your chance of approval, Tmall asks that you provide the following information:
Brand description and history
Team introduction
Product description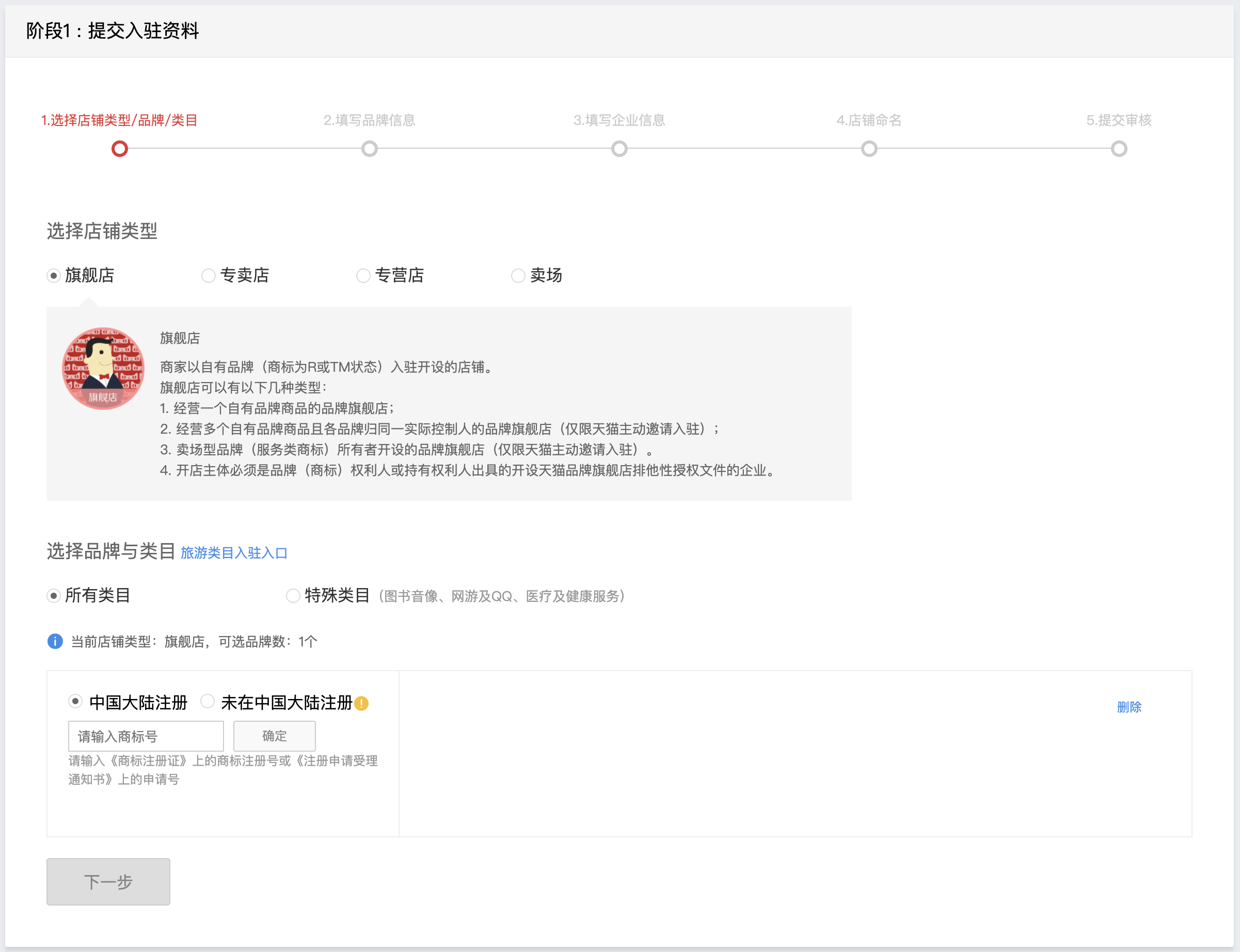 4. Wait for approval from Tmall, this usually takes 3-6 working days.
5. Upon approval, pay a security deposit and Tmall's annual fee.
6. Launch store.
There are five tiers of Tmall store, with different level of business exposure and fees starting at RMB¥50,000:
Flagship store (旗舰店)
Exclusive seller (专卖店)
Exclusive seller (专营店)
Outlet flagship store (卖场型旗舰店)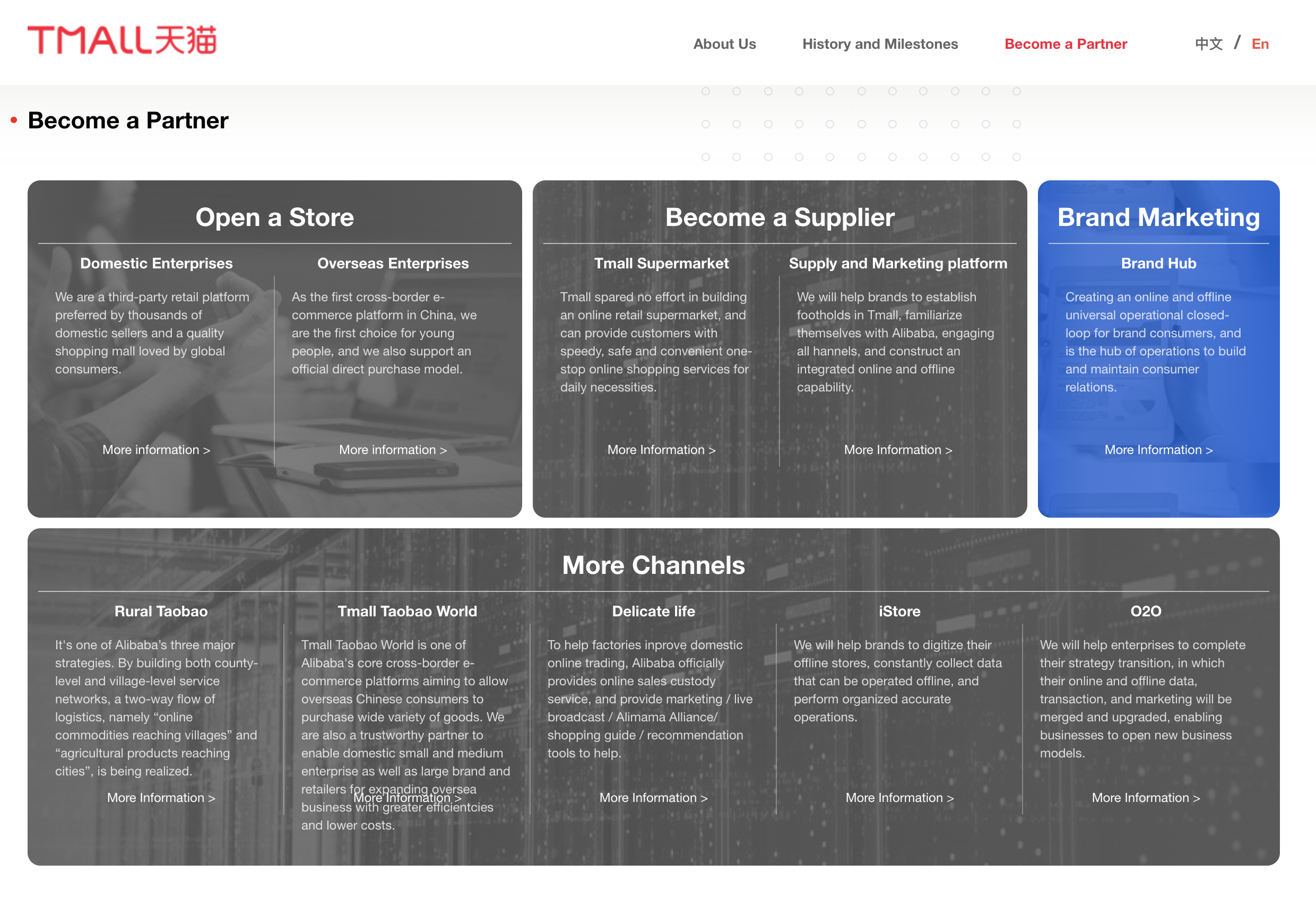 There are also various ways to sell on Tmall.
To find out if you're eligible to sell on Tmall or if you're ready to become a Tmall seller, check out Tmall's official guide.
Alipay account

Business license in China
ID of a legal representative
ID of a contact person
ID of taxpayers
The requirement varies across categories, refer to Tmall's official guide for sellers to make sure you have the latest information.