Pinduoduo is an e-commerce platform that offers a wide range of rock bottom priced products from home appliances to daily groceries. Its key differentiator from other Alibaba's Taobao and JD.com is it's 'team purchase' model.

Pinduoduo users can invite friends and family on social media to join a group deal in order to generate discounts. By purchasing in groups, price-conscious shoppers attain more competitive prices.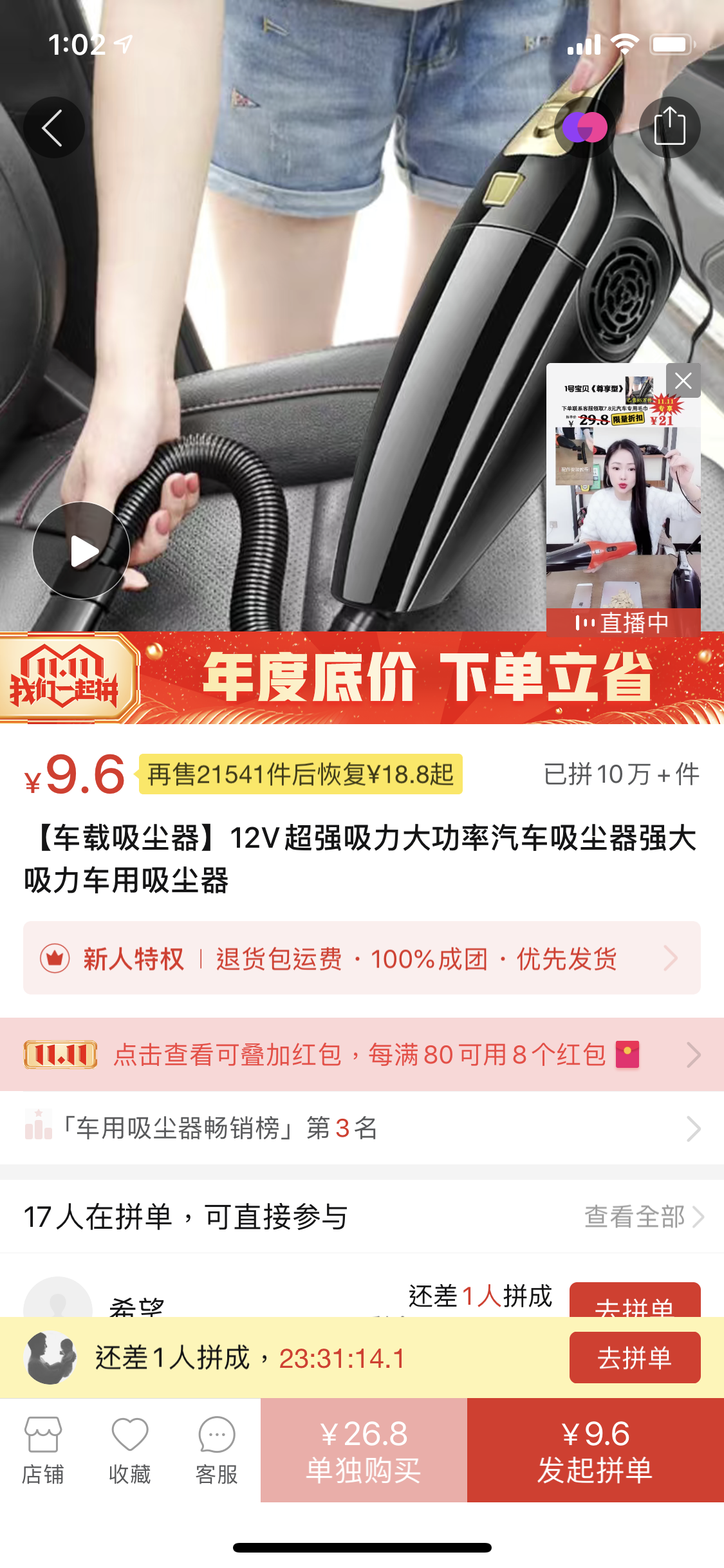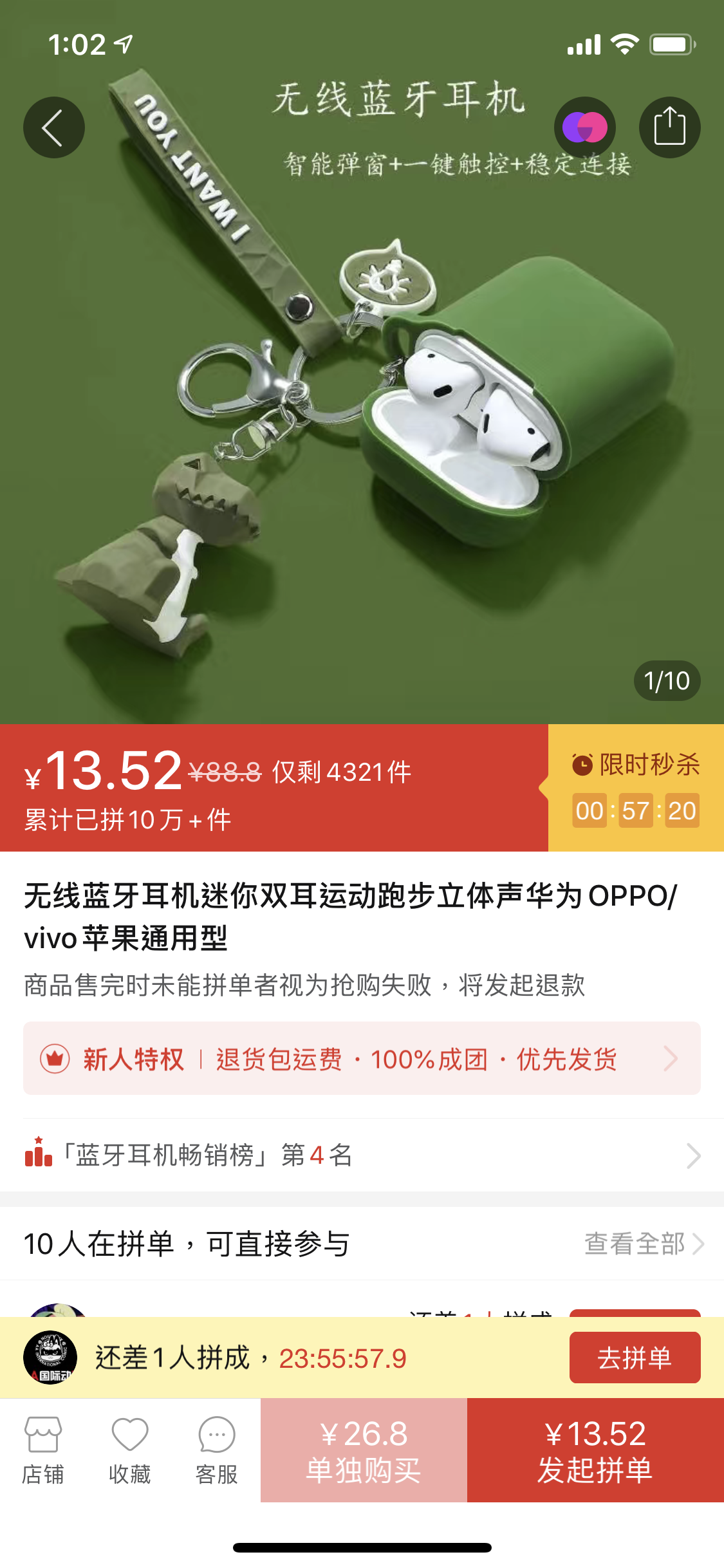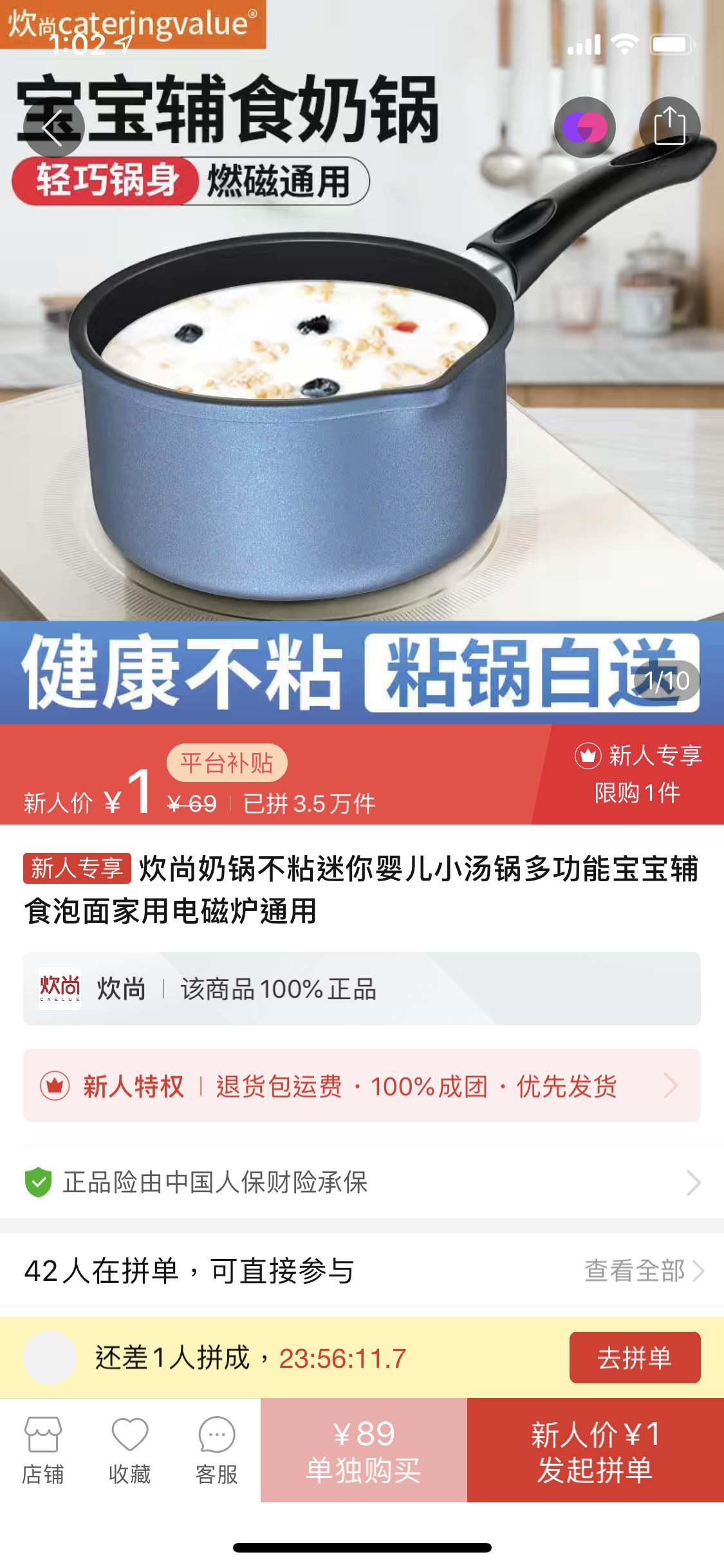 The social nature of this platform has led to its exponential growth in third-tier cities in China.
As of 2019, Pinduoduo has amassed a 7.3% market share, coming behind JD.com (16.7%) and Alibaba (55.9%) according to eMarketer. Tapping into the fastest-developing areas in China, Pinduoduo is a popular outlet for international brands to achieve high volume sales fast.
Active Users:
300 million users updated in 2020
Target Demographic:
Bargain buyers or explorers who are active on China's social media
Suitable For:
Manufacturers or marketers aimming to meet high sale target in less developed cities in China
Set up a store for free on the Pinduoduo Seller app with a phone number and a verified ID card.