Chinafy went above and beyond to help me produce my event. I'm not sure I would have been successful without them.
– Kevin Denham, Technical Director at ADM Productions for Transitions Optical
About Transitions Optical
Transitions Optical is the world's go-to choice for light-intelligent lenses. In fact, you've likely come across a Transitions Optical lens yourself, with its patented technology retailing across 44 countries globally.

Transitions Optical's product success comes not just from its innovation, but also from its continuous efforts in product education. Transitions Optical regularly hosts workshops to deliver product updates, sales insights, and research-based eyewear fashion.
While COVID-19 has made offline events virtually impossible, the team shifted gears to continue eye-care education in this digital-only environment.
In 2021, Transitions launched a first-of-its-kind virtual conference named "The Pulse", inviting viewers from 98 countries.

Like most virtual events hosted in the U.S., the conference site leverages Vimeo Live to stream its content globally.

The problem is, Vimeo is explicitly blocked in China and Indonesia.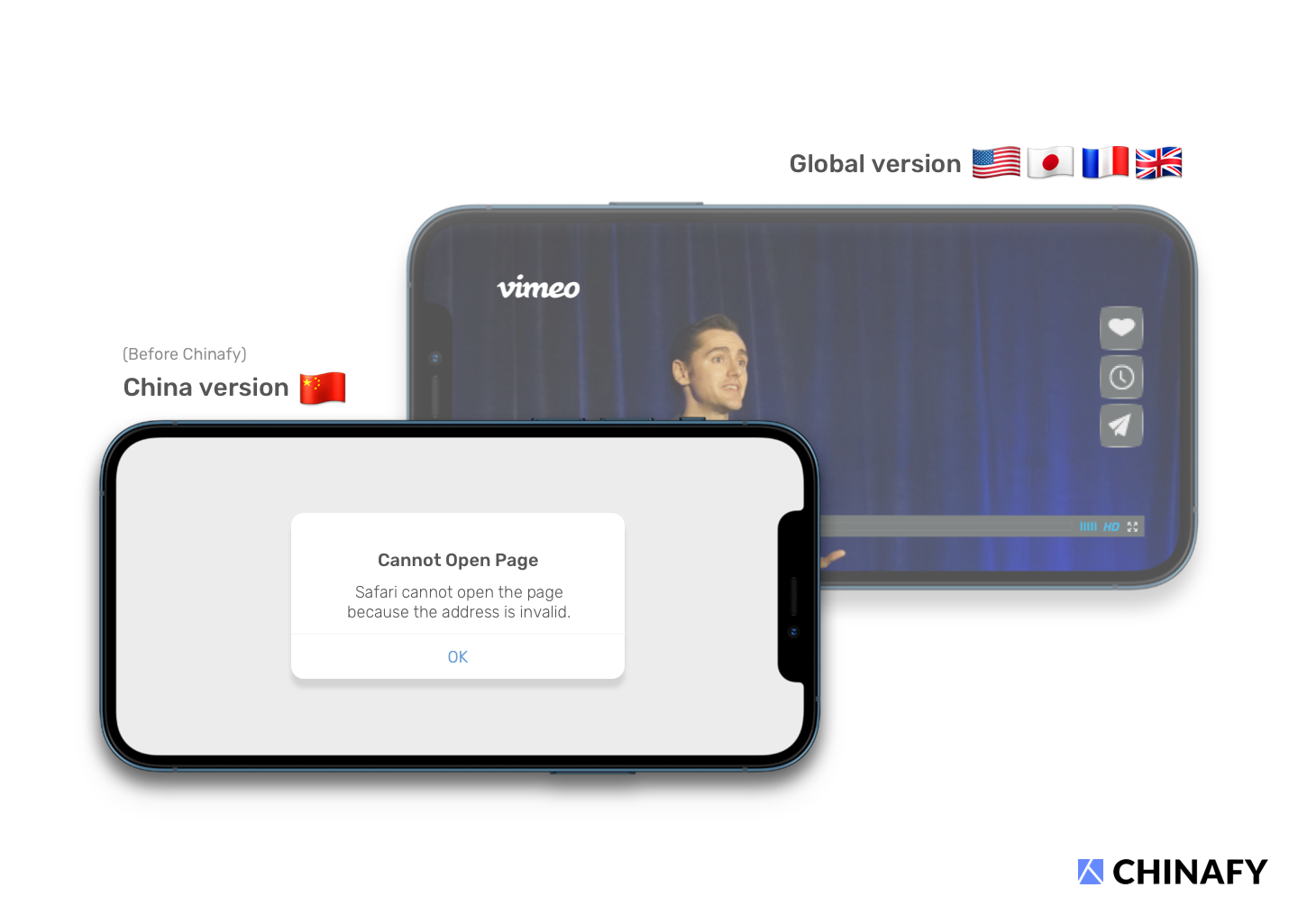 Can you stream Vimeo content into China?
Find out more 'Does Vimeo work in China?'.
Headquarter Location: United States
Industry: Manufacturer
Website CMS: Custom website
Agency: ADM Productions
With local teams in China and Indonesia, Transitions Optical is determined to provide equal education to its global staff, whatever the technical barriers might be.
That's when they reached out to Chinafy.

Upon engagement, the Transitions Opticals team shared the following objectives:
Objectives
A user-intuitive site that enables APAC visitors to access its quality educational stream with minimal latency
A high-performance portal for eye-care professionals to educate and network through interactive live sessions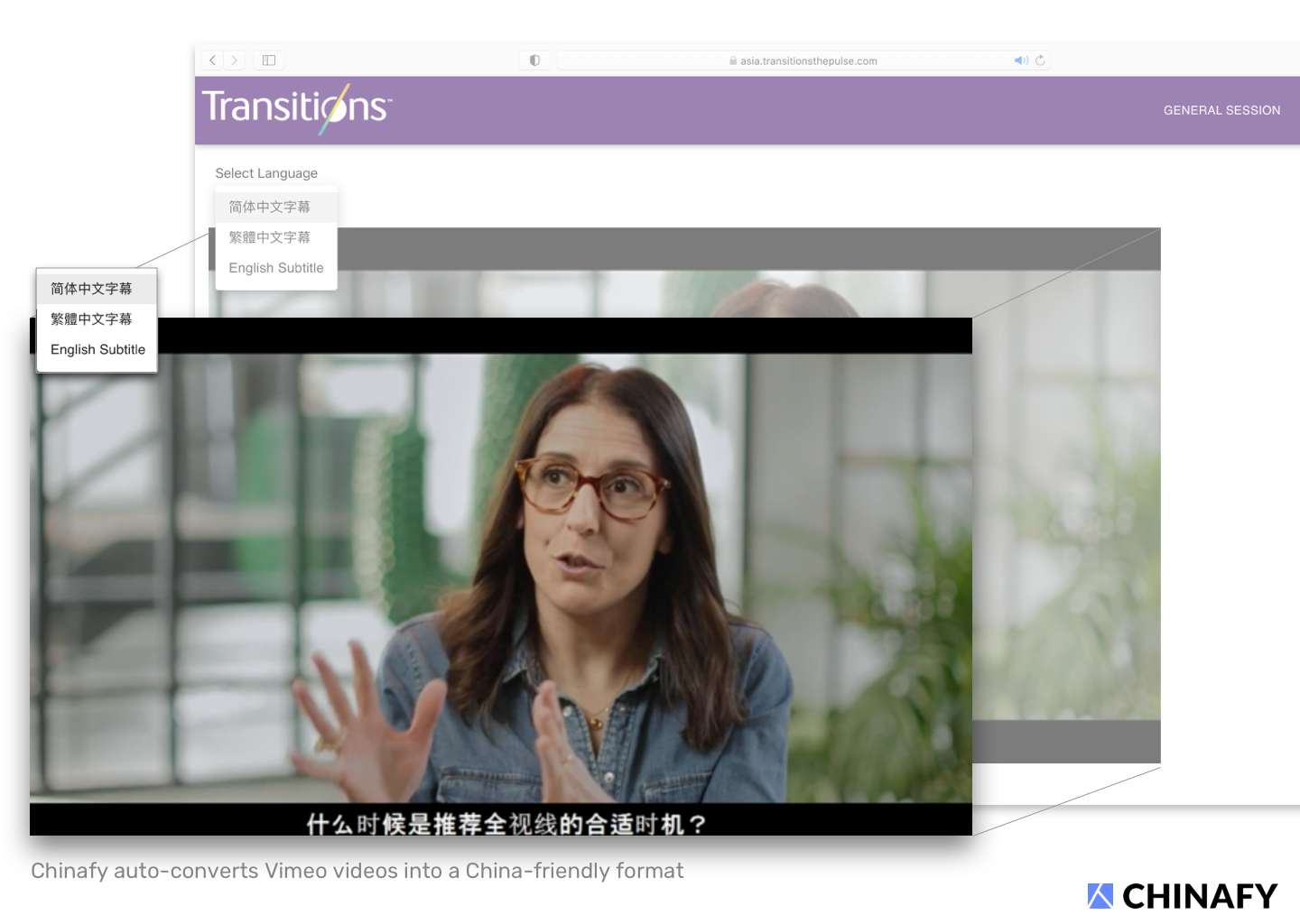 The Results
Before Chinafy: An APAC-specific site that was slow and unable to deliver Vimeo streams in both China and Indonesia
After Chinafy: An fast website with highly-performant streams that were fully accessible to over hundreds of registrants in China and Indonesia, among a record-setting total of 10,000 views across the world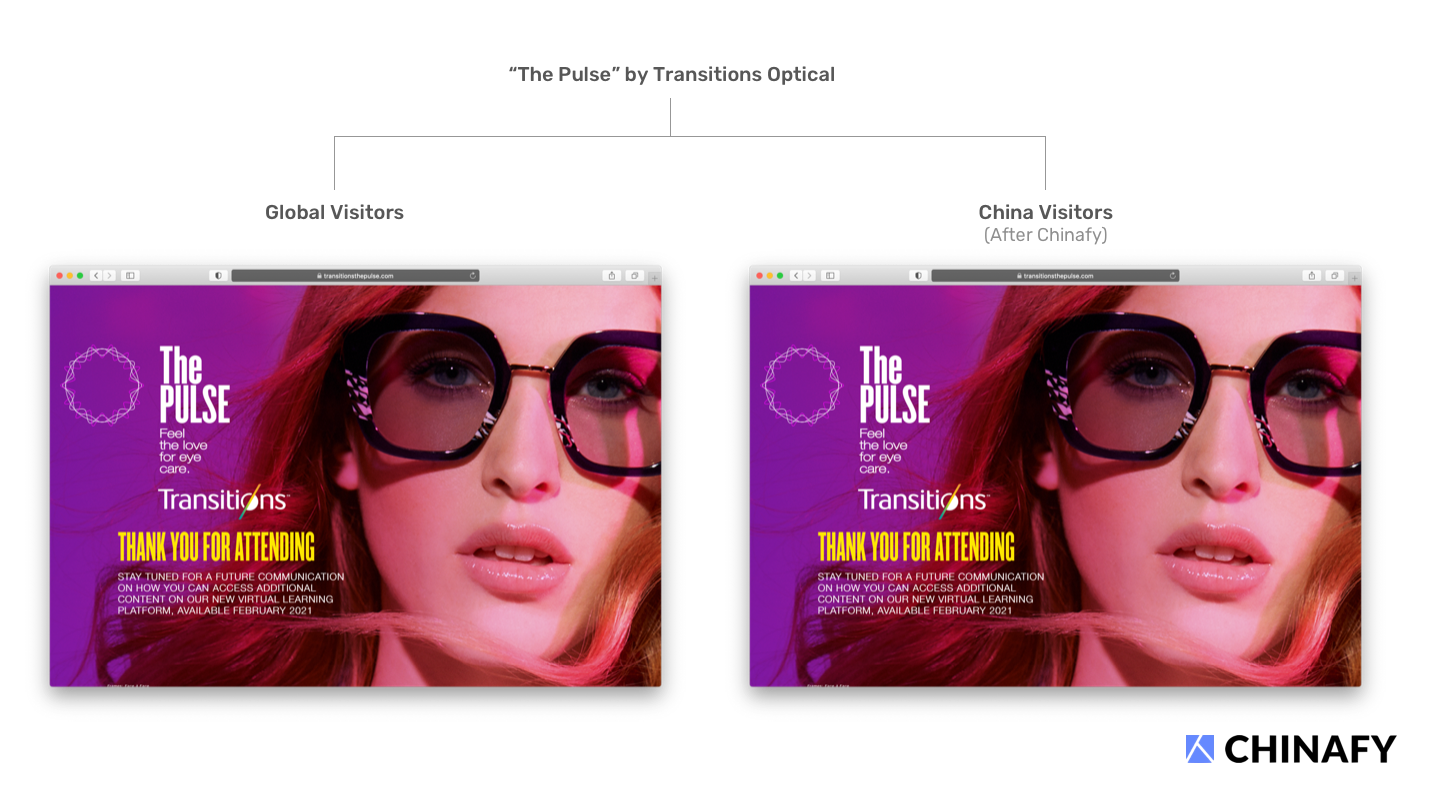 💡Transitions welcomed 10,000+ viewers from 98 countries!
With Chinafy, the Transitions Opitical team was also able to -

Optimise a version of their existing APAC site for China, without any additional in-house engineering effort
Use Chinafy's Live Streaming Add-on functionality with their encoder of choice, (e.g. Vimeo, OBS, and Wirecast Pro) to convert their videos for smooth delivery for China & Indonesia visitors
Enjoy unlimited live-streaming usage on a pay-as-you-go (PAYG) model
Deliver an optimised site with friction-free access from China
Leverage expert technical support with accelerated turnaround times and on-the-day standby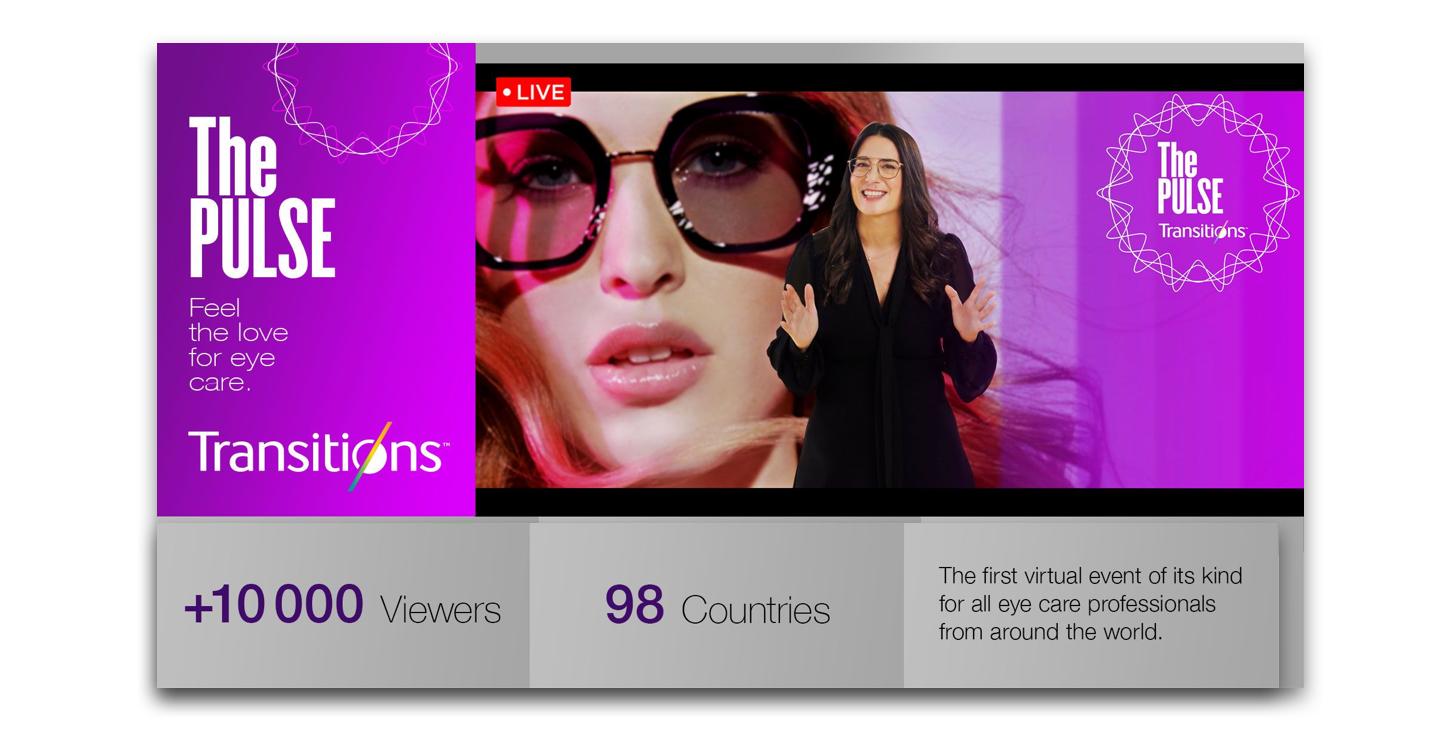 Don't just take our words, hear it from the ADM Productions team...
Why Chinafy?
It really came down to a few key components that any business professional would use to assess a vendor which were quality, time, & cost.
How did you find Chinafy?
I found Chinafy by frantically searching through Google.
Initial Challenges in China?
There were sub-processors that we used in our site development that used infrastructure not permitted in mainland China, which essentially broke our corporate event site.
Experience using Chinafy Live-Streaming Add-on?
The client was elated that we managed to fulfill the request to live-stream into China so quickly. We stream a lot of events. We stream even more now with COVID still around and it was so nice having a simple and relatable streaming method that we are accustomed to. Chinafy made integrating our studio workflow seamless.
Anything else?
Not only did we get to deliver to mainland China, but we were also able to reach Indonesia which was another regional challenge to get visibility in.
Do you have a conference to stream into China? Check out our Chinafy Pro+ Plan – and let's chat!

Why do you need a high-performance site to stream into China? Can you use Zoom instead of Vimeo to stream in China? Find out more here 'How to Livestream Virtual Events in China in 2021?'