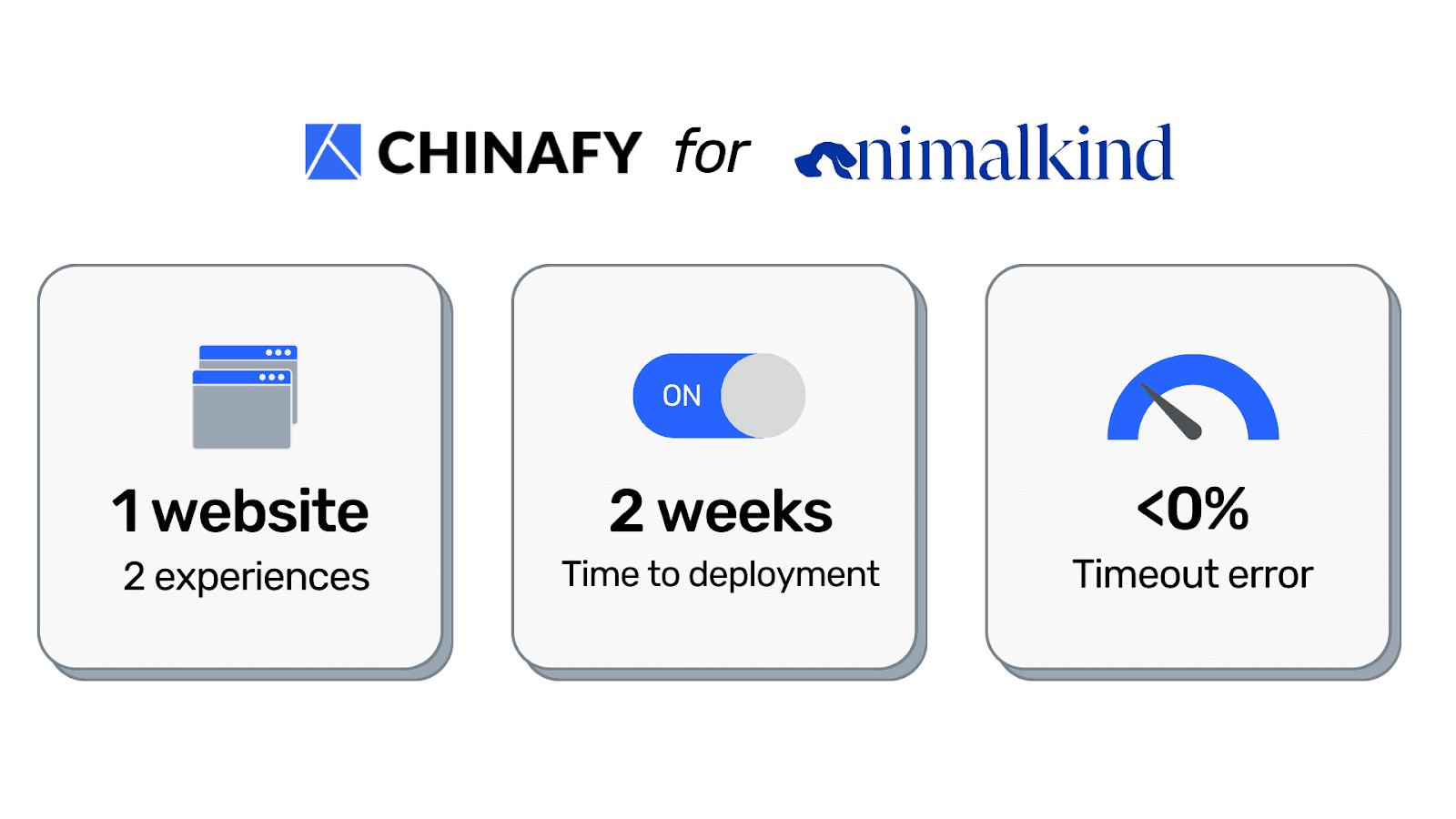 About Animalkind

Animalkind is owned by the founder of Vetopia, Hong Kong's largest veterinary-backed pet product development and distribution company. The company is a high-growth pet wellness and healthcare company that utilizes a distinct freeze-drying process to create high-quality raw meat products. Their brand is an industry-wide name trusted by veterinary professionals and pet owners in Hong Kong and abroad.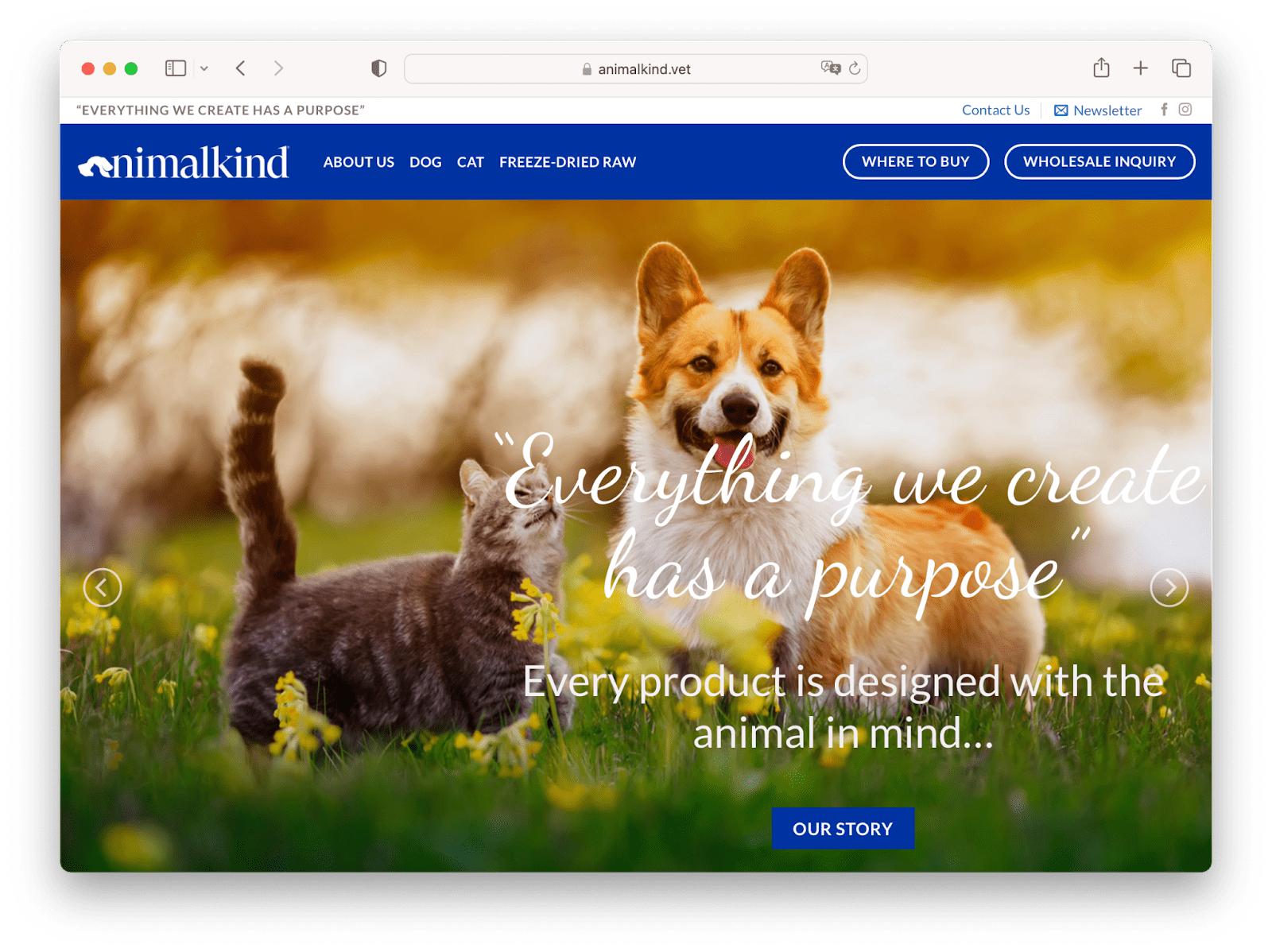 About the Project
The WordPress website serves the brand's product directory and wholesale inquiry platform.
When it was first deployed, the website faced technical issues in China due to infrastructural and code-based incompatibilities, limiting its ability to reach potential partners and customers in China.
The Chinafy Results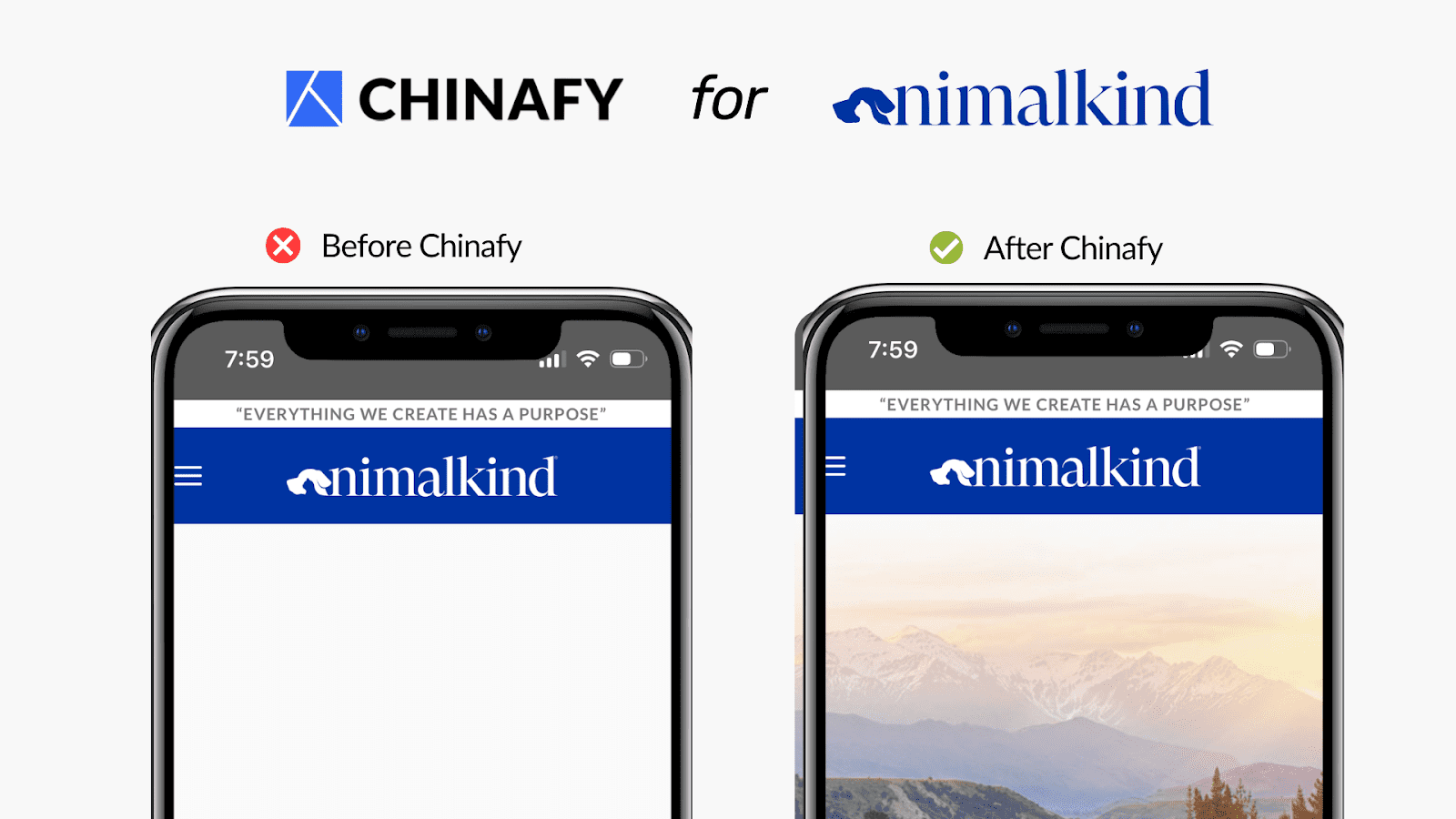 (i) Reliability: Timeout error in China resolved; no code changes needed.
Comparing the original website against the Chinafy version in Beijing, the average Page Complete time is as follows:
Before Chinafy: Timeout errors
After Chinafy: 5 seconds
Please refer to the filmstrip below that compares the original website and its Chinafy version in Beijing.

Measuring Chinafy Results
We conduct performance tests including 3rd-party-generated reports to measure the improvement in website speed and deliverability in China. These results are verified during User Acceptance Testing (UAT). It is important to note that the loading time of the Chinafy site typically does not exceed that of the site accessed outside of China.
(ii) Improved interactivity from first visits to call to action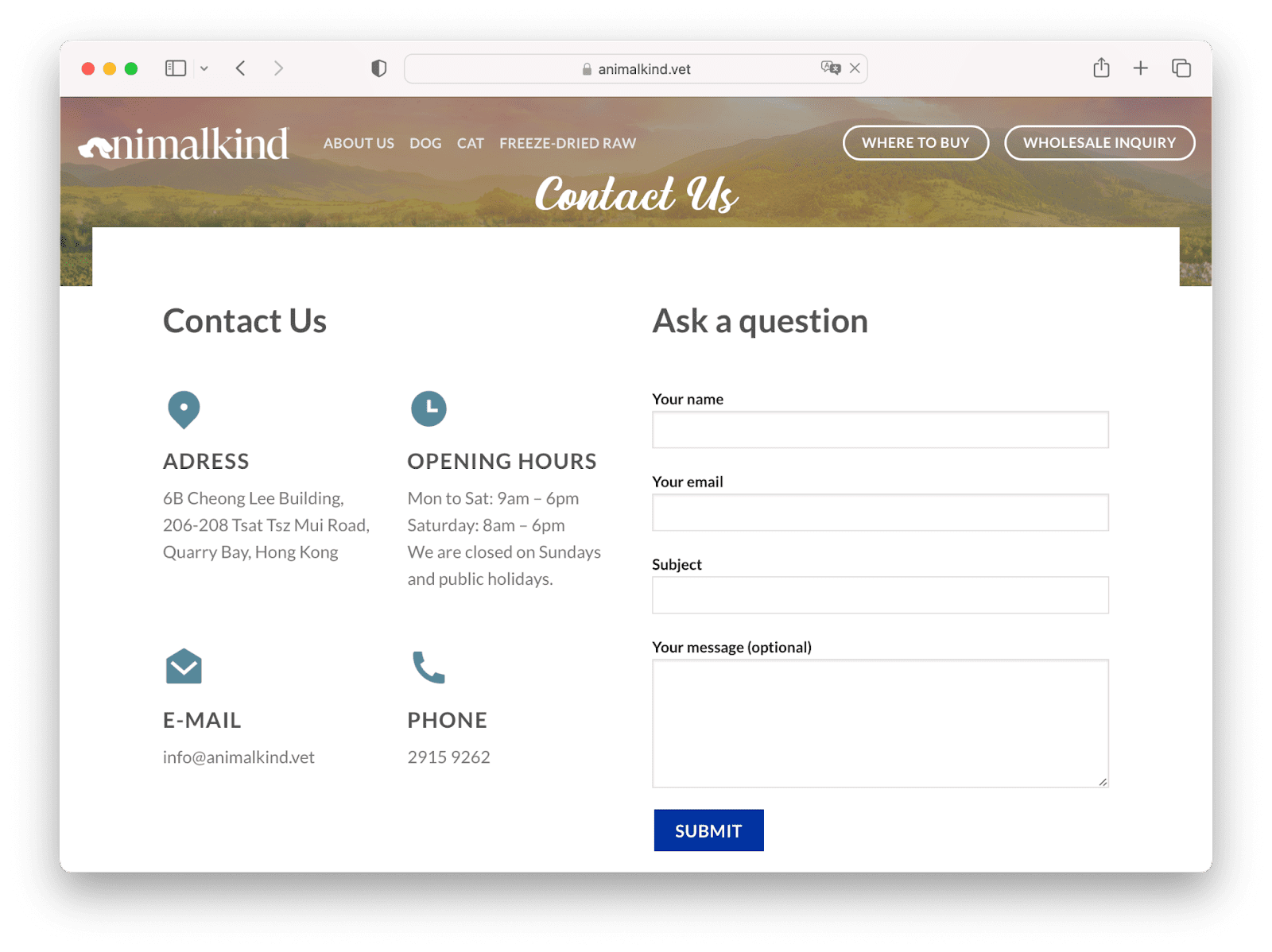 The Animalkind team also uses Chinafy to improve interactivity on the site including dynamic components on the website, such as inquiry forms.
Additional Wins with Chinafy
The Animalkind team was able to -
Enable China visitors to access the full website without a VPN
Continue to use the original domain and website to support both global and China-based visitors
Continue to manage, edit, and review content via their WordPress CMS dashboard as per usual
Improve tracking accuracy and indexability of the website on search engines in China, including Baidu
Don't just take our word. Take theirs: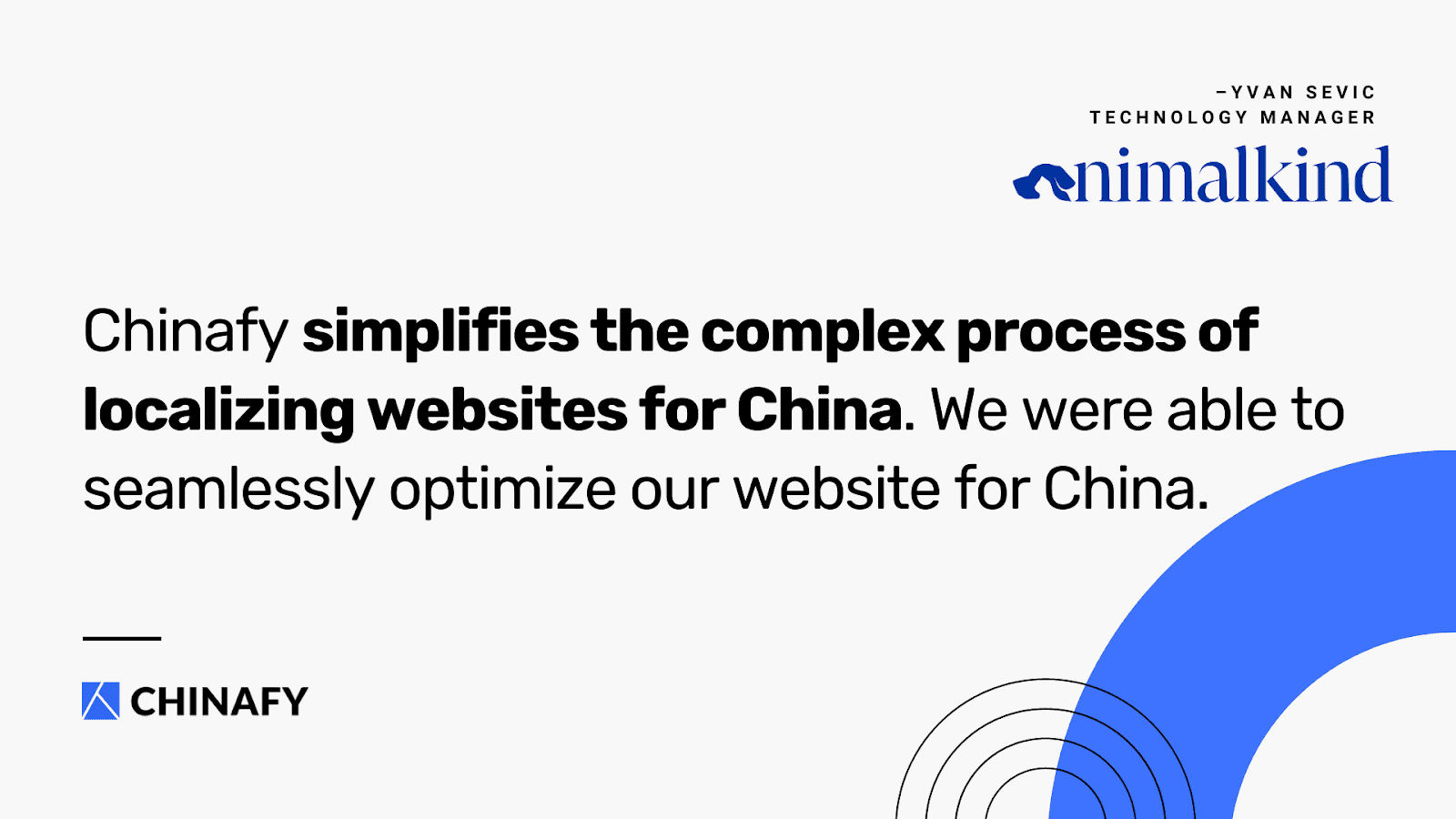 Click "Get Started" to optimize WordPress websites in China with Chinafy.