About GOODSTEIN
GOODSTEIN is an award-winning creative agency based in Shanghai. Their portfolio includes creative work with Tencent, Volkswagen, Shen Bao entertainment and more.
Location: Shanghai, China
Industry: Creative Agency
Services: Concept, Creative Direction, Art Direction, Creative Consulting, Screenwriting, Copywriting, Film Direction, Production Supervision
Original CMS: Squarespace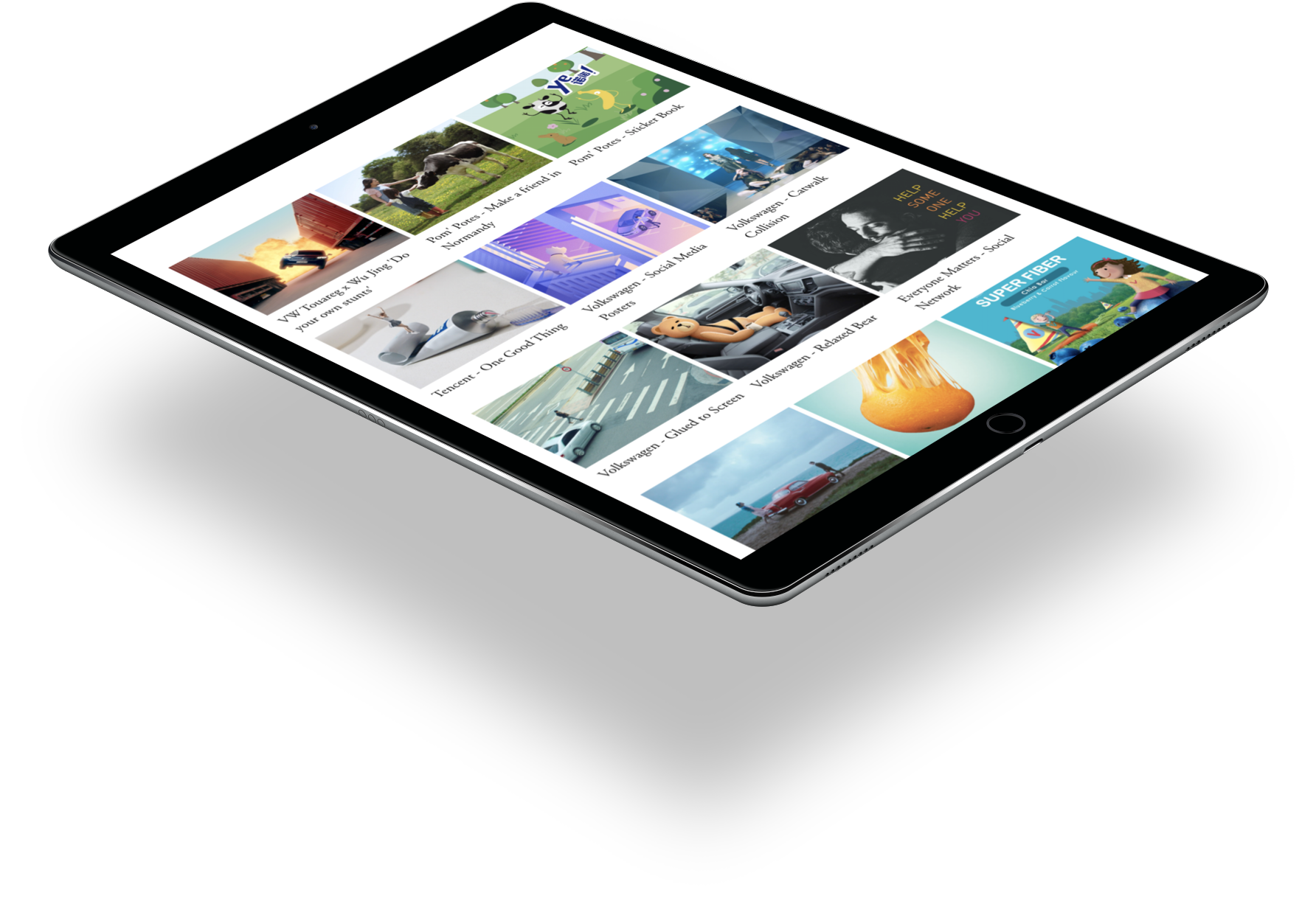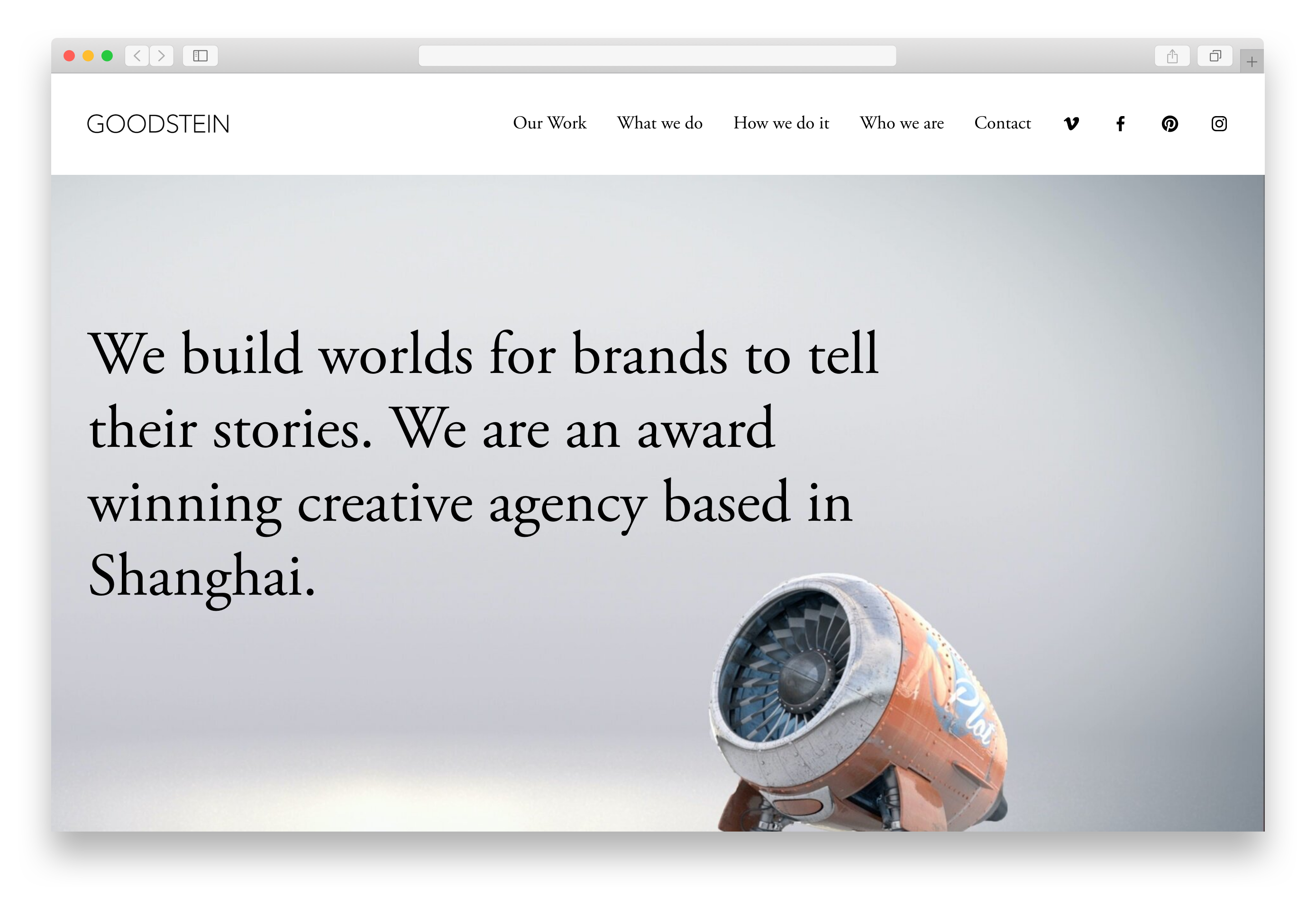 Check out their site here!
The Objective
A portfolio site whose strong visual content loads quickly, consistently and flawlessly in China.
While Squarespace makes it easy to build, launch, and manage a beautiful website easily, GOODSTEIN faced the challenge that many other gorgeous portfolio sites do in China - showing off that content in a performative way in China.
Do you use Squarespace? Learn more about Squarespace in China here.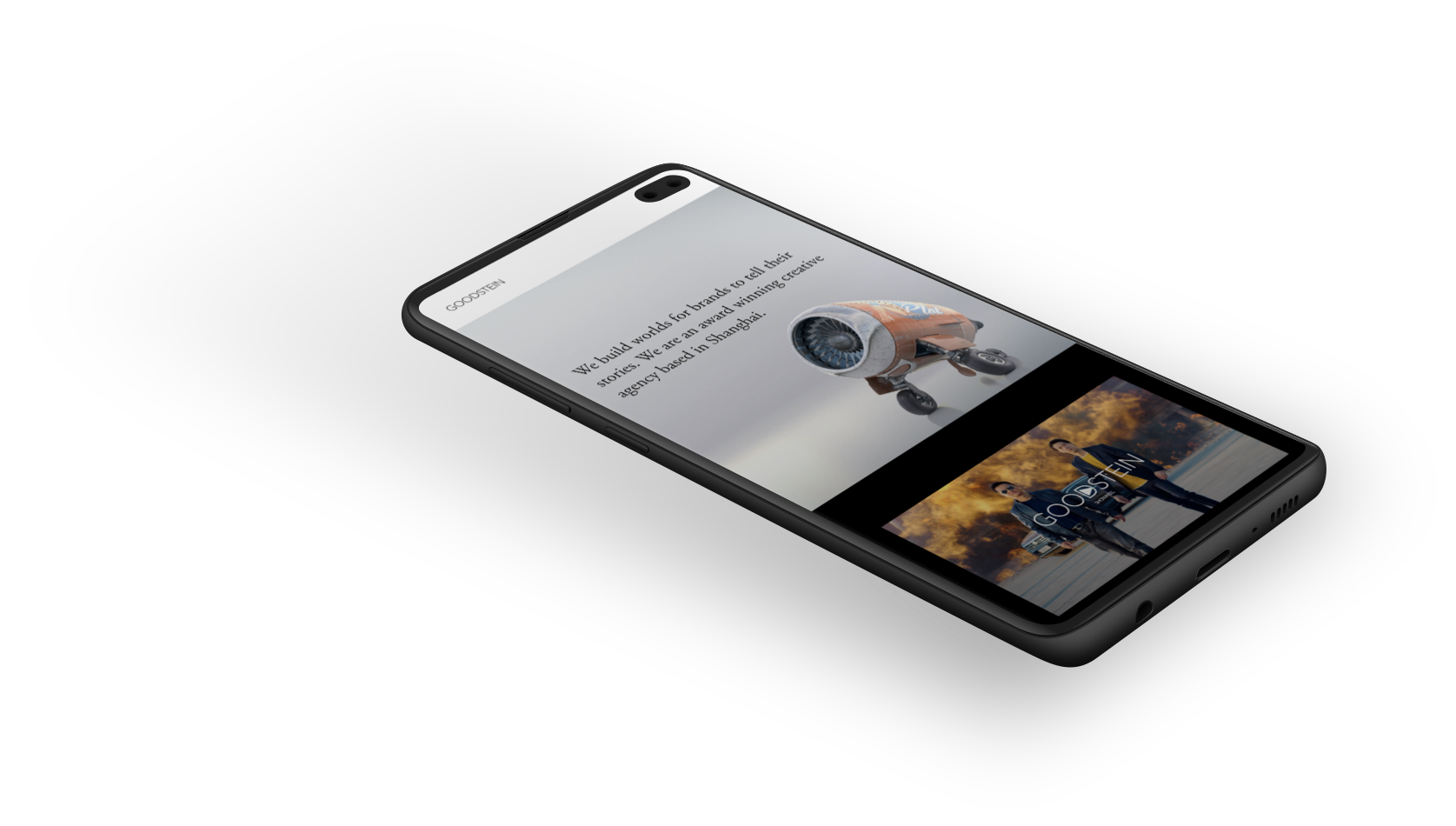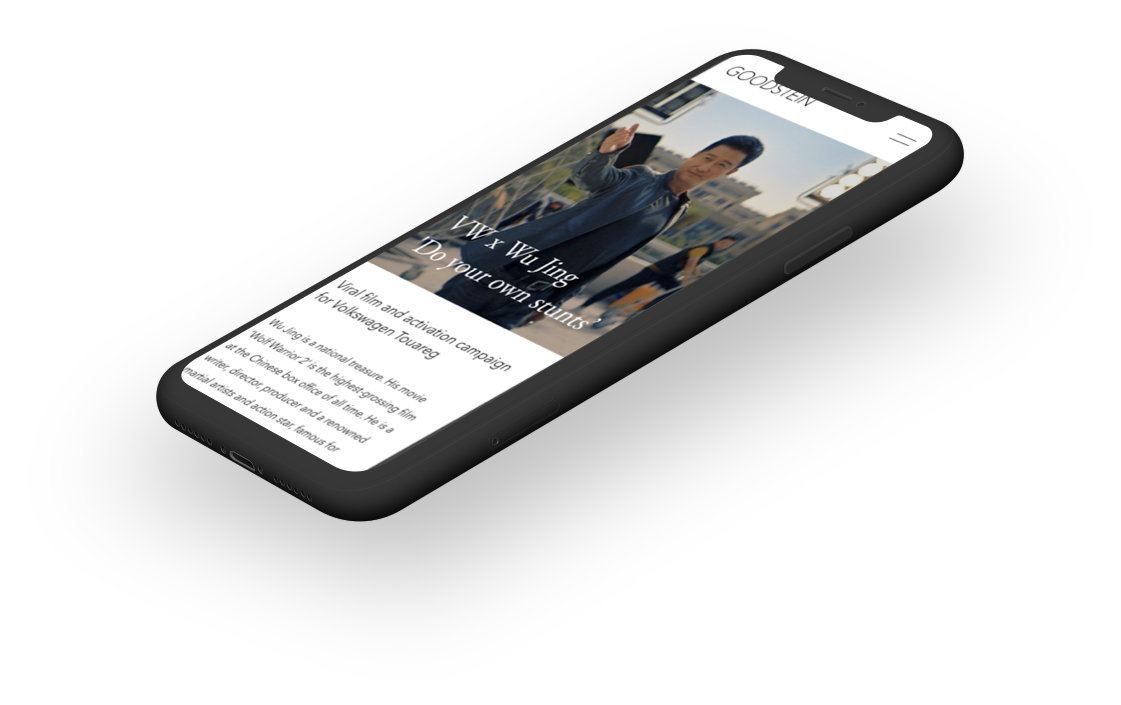 The Numbers
From 37.4s to 7.6s fully loaded on average - a 4.9x improvement in speed across the board, with improved deliverability.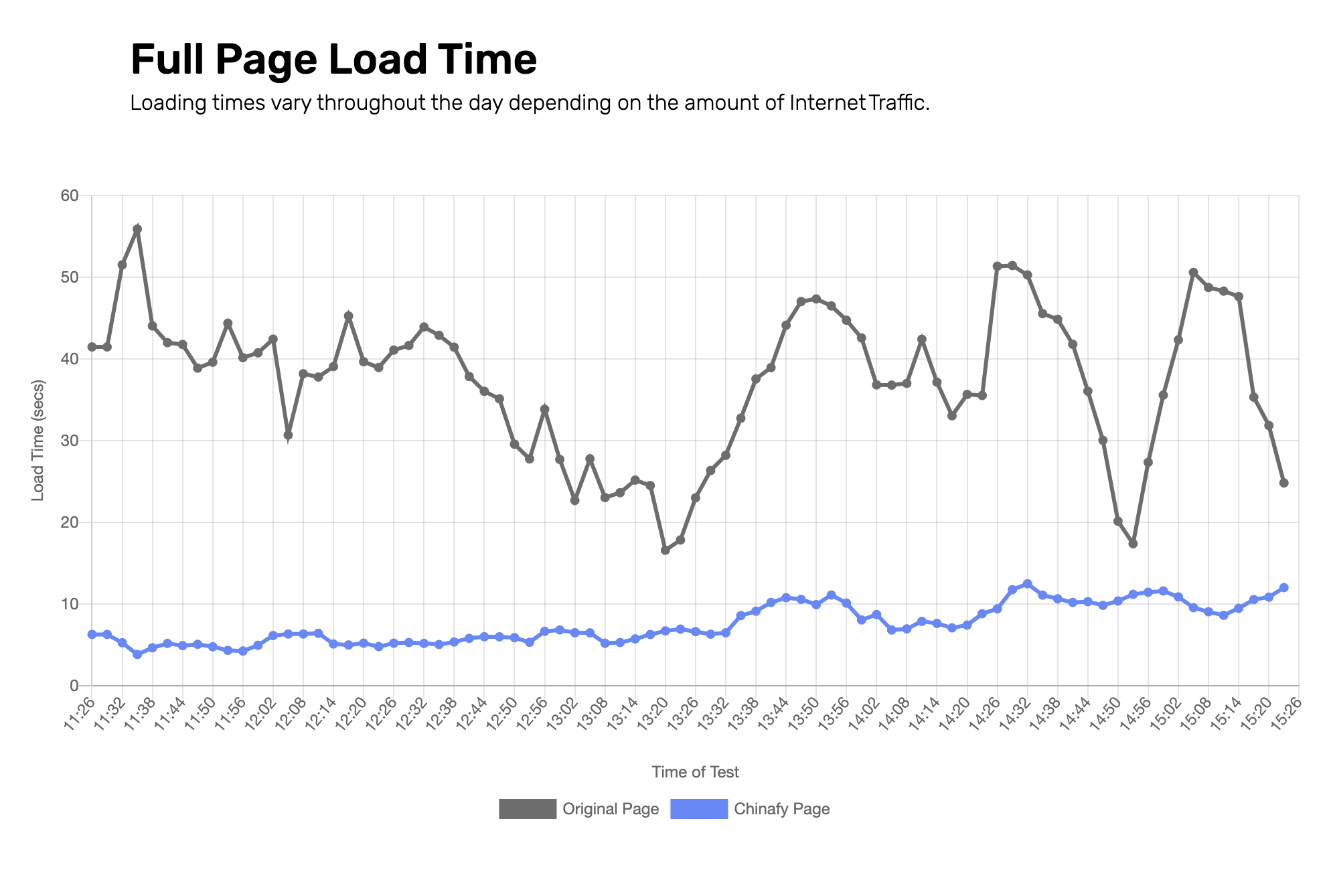 Read about the Impact of the Coronavirus on Internet speeds across the board in January 2020

Thoughts on Chinafy
Georg Warga | Founder & Creative Director of GOODSTEIN
Why Chinafy?
"The premise is simple. Build a website with Squarespace or Wix and make it work in China, including video assets hosted on Vimeo."
How did you come across Chinafy?
"We've tried all kinds of workarounds: CDNs, redundant hosting in and outside China. All of these solutions are frustrating and a giant waste of resources. After researching time and time again we found the Chinafy blog and some case studies inspired us to give it a shot."
What challenges you faced initially with Squarespace site in China?
"Squarespace just doesn't work in China. None of the website builders do. If the sites load at all then only very… very… slowly."
Anything else?
"We are a creative agency based in Shanghai and we work for global clients. A lot of our work is video driven. We have been searching for years to showcase our work without a compromise in China. Technology just has to work for us and Chinafy does."

Goodstein is amazing. Want to work with them? Give them a shout!