About Boréas Technologies

Boréas Technologies is a semiconductor company in Canada specializing in high-voltage, low-power integrated circuits that aim to transform the future of touch applications in consumer and industrial markets.
The company is also the owner of various patented technologies including CapDrive, the world's most efficient piezoelectric driver behind haptic experiences across everyday wearables, game controllers, smartphones, and more..
Location: Quebec, Canada
Industry: Semiconductor
CMS: Shopify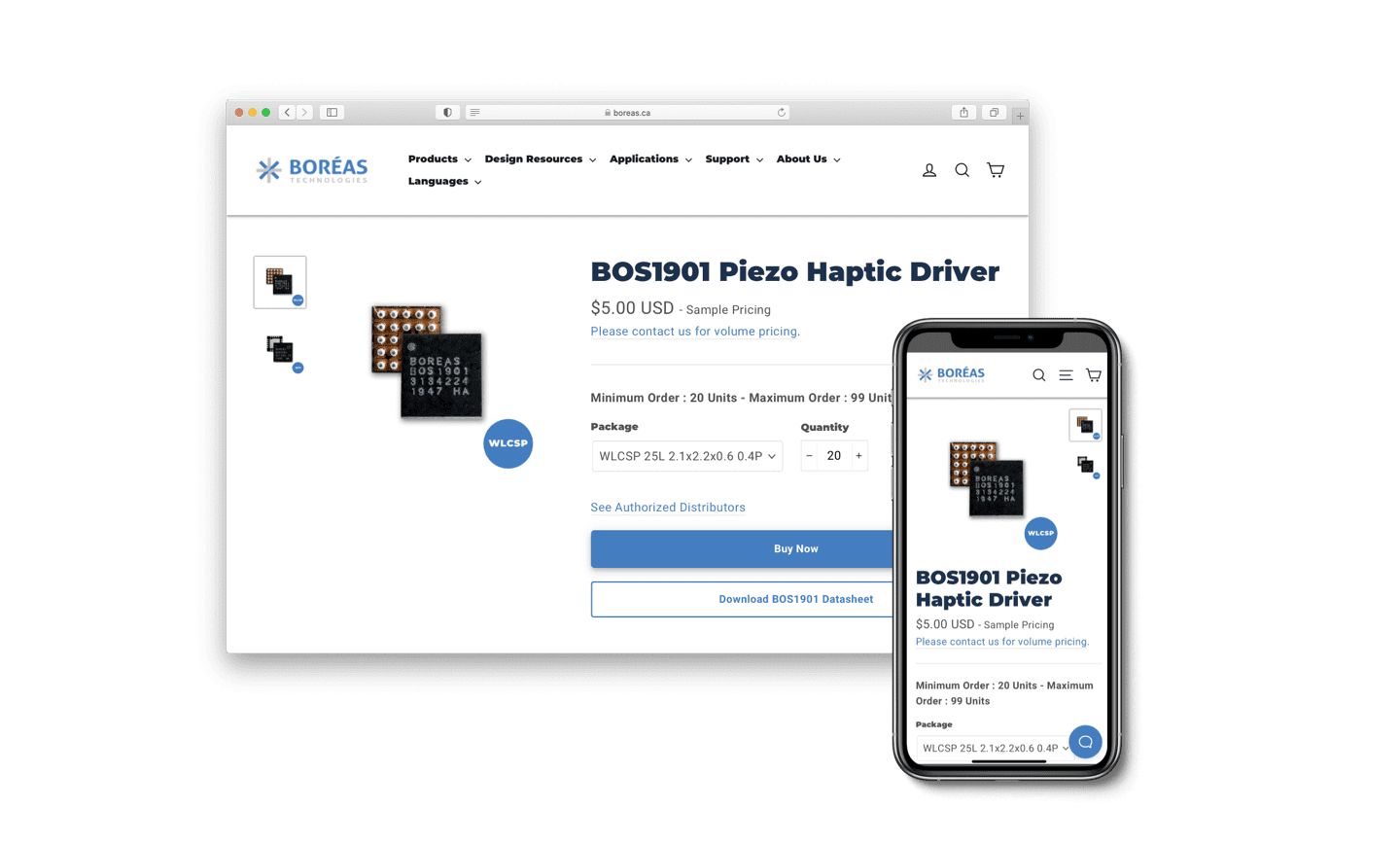 Our technology has the potential to change the way people interact with their electronic devices and with each other remotely. This means we have the opportunity to impact the lives of millions of people on a global scale.
– Simon Chaput, Founder of Boreas Technologies
Boréas' global roadmap includes China, one of world's largest consumer electronics markets in the world.
To target this high-growth market, the Boréas team has set up market-specific content on its Shopify site and localized that content accordingly with Weglot.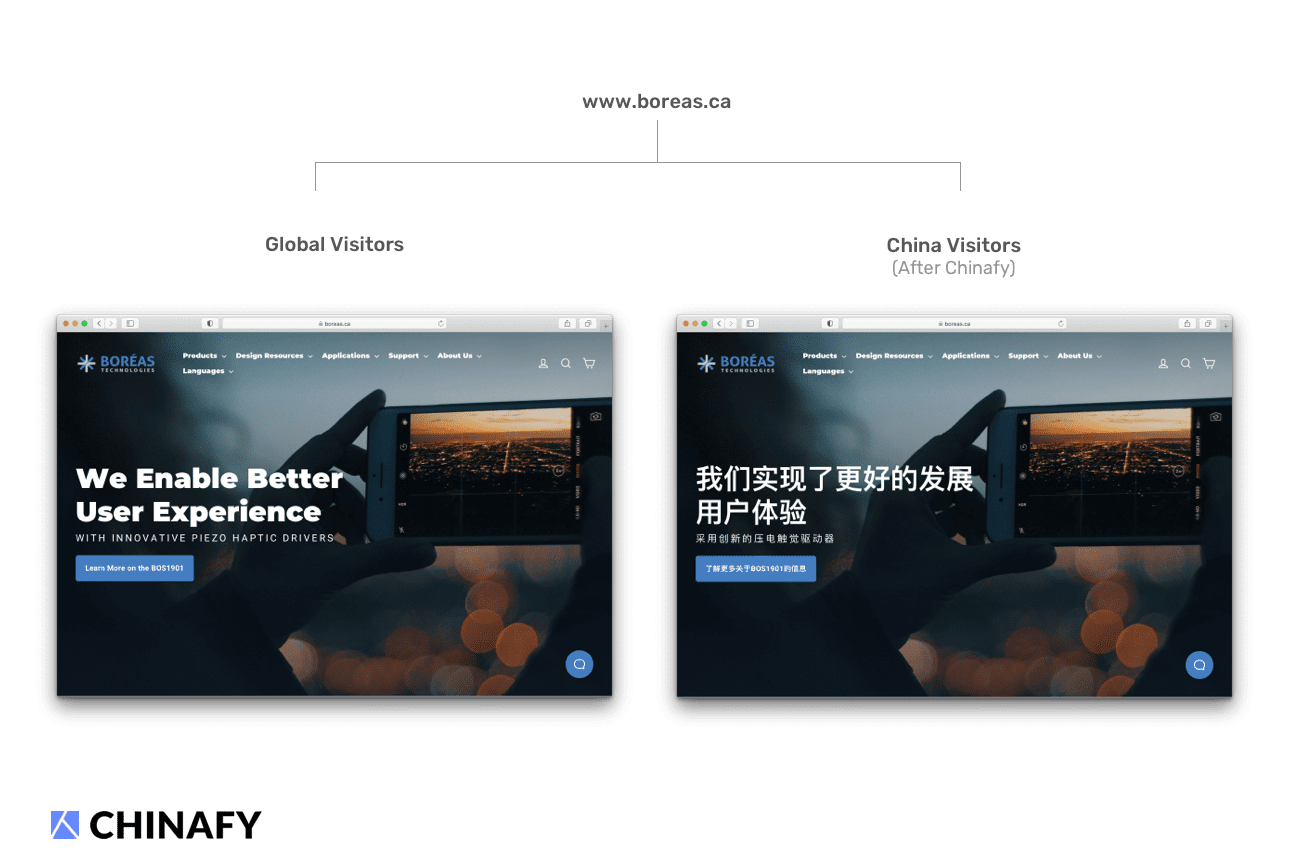 As Shopify sites inherently aren't performance-optimized for China, they naturally searched for solutions to improve the overall performance, user experience, and searchability of their site for their China visitors.

How do Shopify sites perform in China?
Find out more in this article 'Does Shopify work in China?'.
The Objectives
A high-performance eCommerce site with fast product catalog downloads and smooth checkout activities
A user-intuitive site that offers a localized experience compatible with its Weglot translation plugin
What is Weglot? How can you make Weglot work in China?
Read more about Weglot in China.
The Results
Before Chinafy: unable to load (in grey)
After Chinafy: loads in 6s with enhanced interactivity (in blue)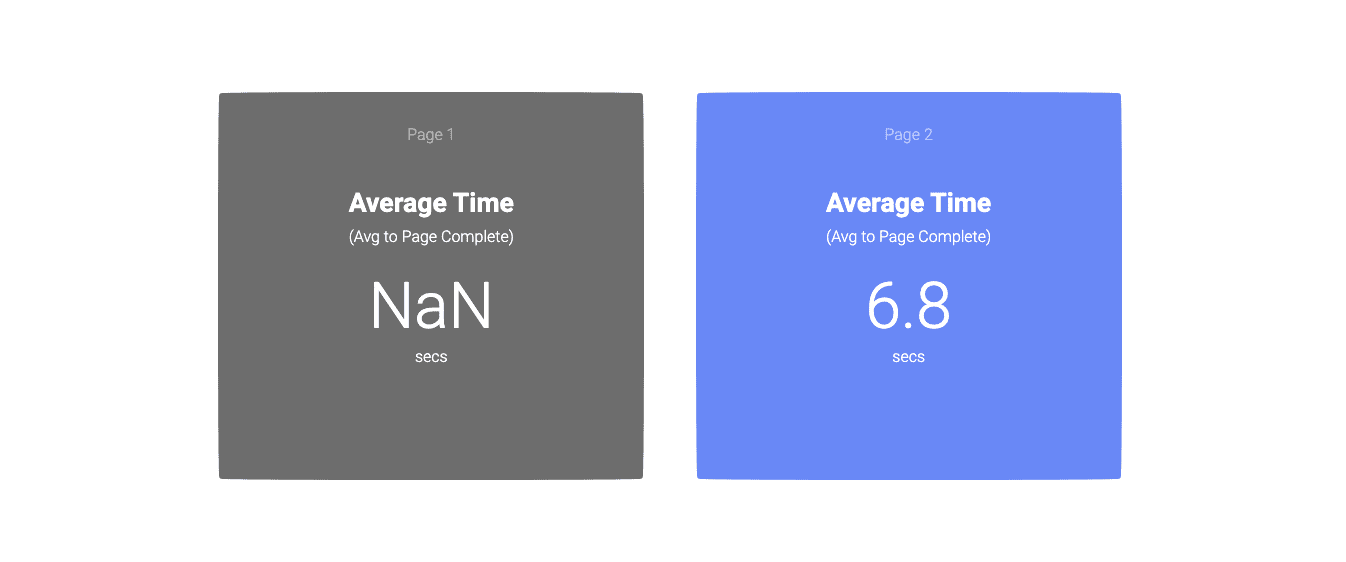 Don't just take our word for it. Hear it from the Boréas team.
The process was super easy and I'm really glad we selected your team. The experience has been beyond my expectations.
– Nicolas Duchesne-Laforest, Product Marketing Manager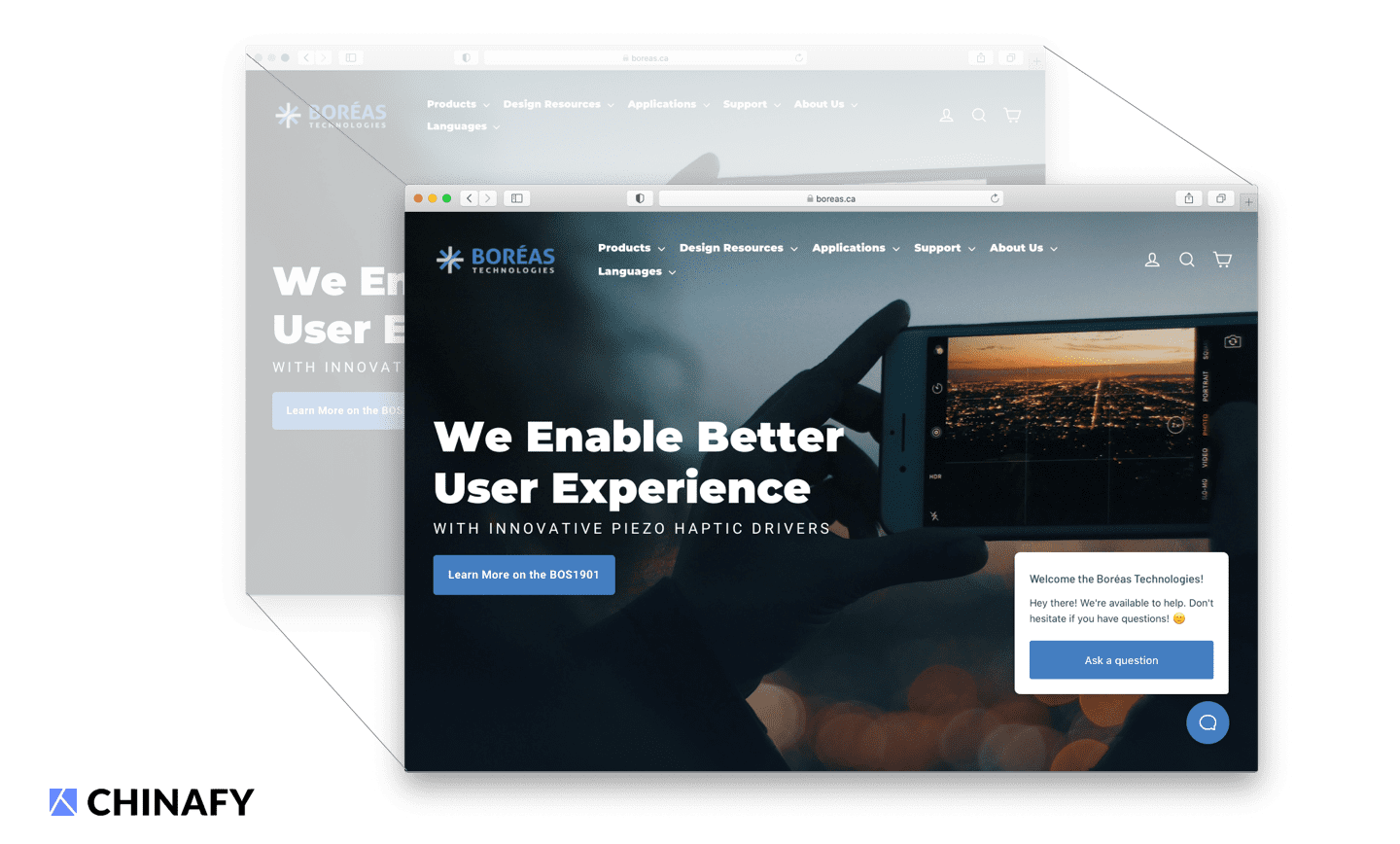 After the Chinafy optimization process, the Boréas team was also able to -
Ensure full interactivity of the entire Shopify website, especially its checkout cart
Ensure the Weglot translated pages are viewable as intended in China
Configure its site so that Google Analytics can fire in China as intended
Update their site from Canada with ongoing automated optimization powered by Chinafy
Does your site work in China?
Try our Visual Speed Test tool to see how it loads in China, in real-time.