About Aether Eyewear

Aether Eyewear is a boutique brand that innovates eyewear design with open-ear audio technology that creates a listening experience like no other.

Our product engineers are relentless in their search for ingenious solutions.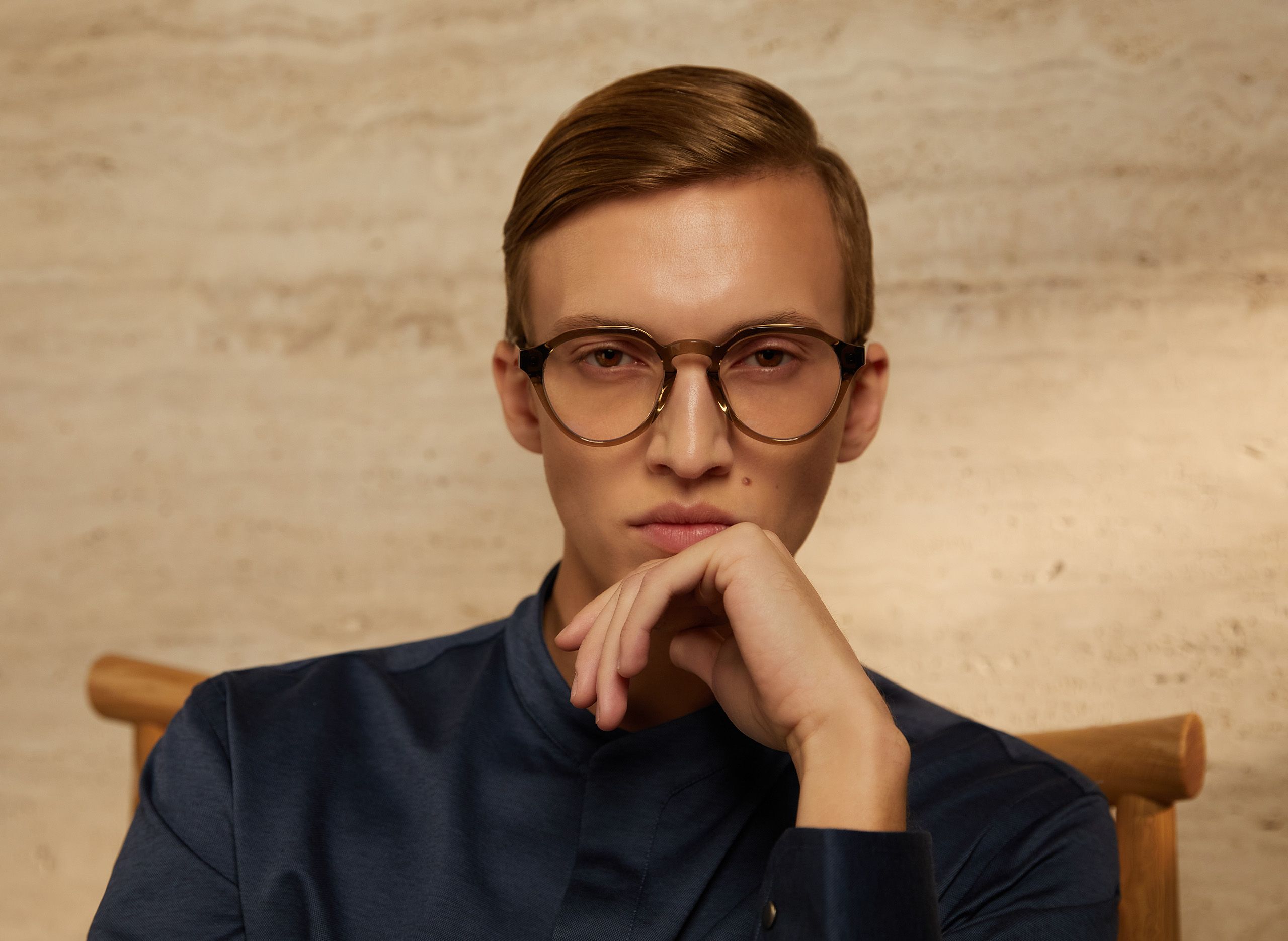 Aether Eyewear prides itself on its superior sound quality, well-defined style, and high level of user comfort that are born out of the expertise and collaborative efforts of sound engineers and product designers around the world.
Location: Shenzhen, China
Industry: Consumer Electronics
CMS: Shopify
The Challenges
Aether Eyewear's R&D team is based in an innovation hub in Shenzhen where they work alongside renowned audio engineers and manufacturers to reimagine an everyday wearable with a global supply chain.
Aether Eyewear also showcases its cutting-edge design through its animated website experience.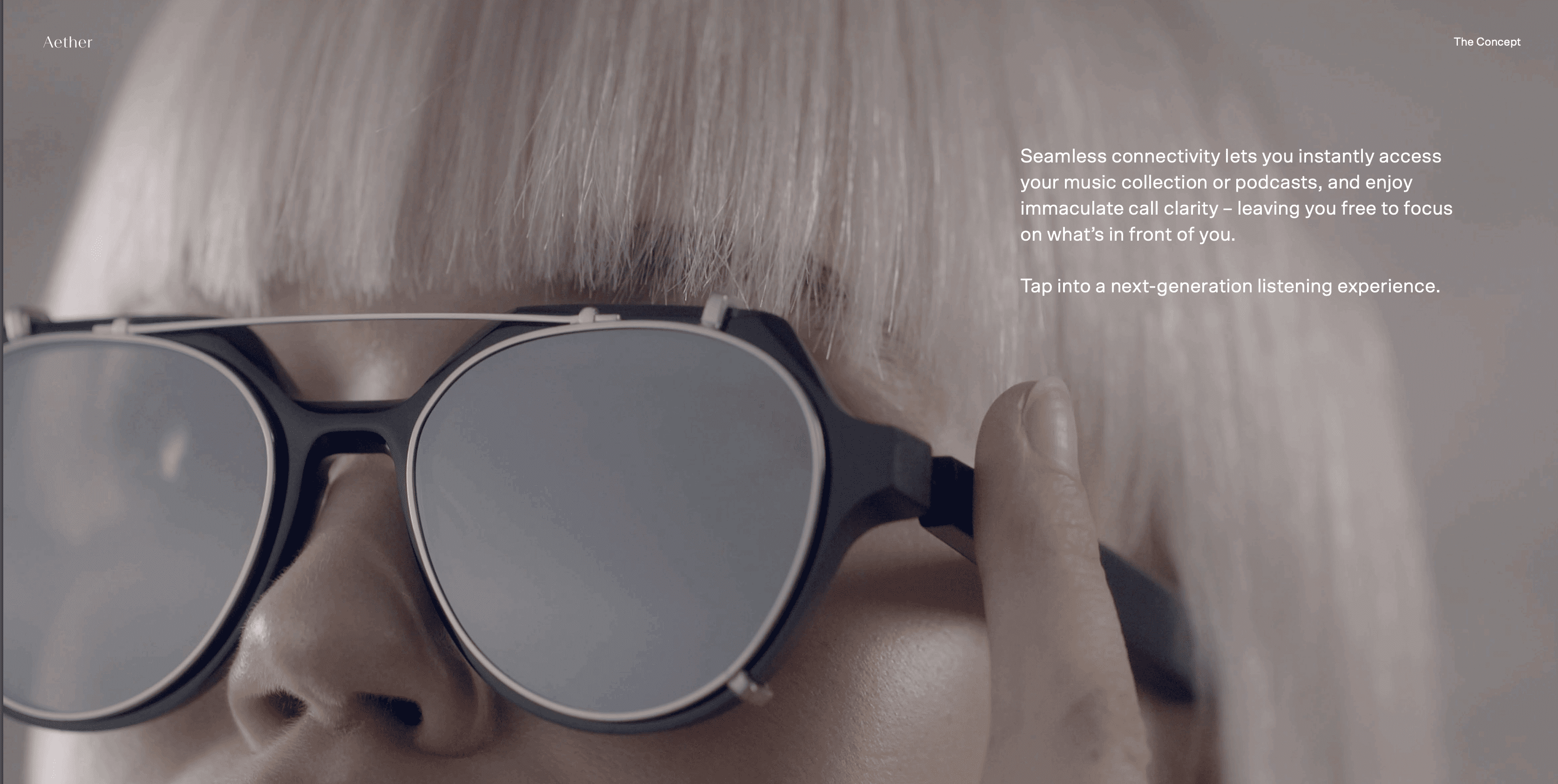 For these reasons, having a functional site that works in China as it does elsewhere is non-negotiable.
However, like most Shopify sites, Aether Eyewear's site didn't work off the shelf in China.
i) Infrastructure
While Shopify uses Content Delivery Networks (CDNs), their CDN, Fastly, doesn't work in China the same way it does elsewhere.
A slow-loading website impacts various touchpoints from product catalogs to checkouts with loading times of easily 30 seconds+.
What is a CDN? How do CDNs in China compare with Chinafy?
ii) Resource Deliverability
Like most Shopify sites, Aether Eyewear also incorporates Shopify Apps and 3rd-party resources such as Vimeo that unfortunately don't work in China.
These blocked resources further exacerbated loading times with occasional timeout errors.
Read "Does Shopify work in China?" to find out more.

The Objectives
Speed in e-commerce is synonymous with sales. With this in mind, Aether Eyewear used Chinafy to create -
A smooth Shopify website that allows China-based visitors to browse through Aether Eyewear's array of audible eyewear collections as they should

A purchase experience that enables customers to take full advantage of the Shopify marketplace with seamless checkouts and promotions in China
The Results
Before Chinafy: Loading in 30+ seconds with occasional timeout errors, as with most Shopify sites
After Chinafy: Fully loading within ~7-8 seconds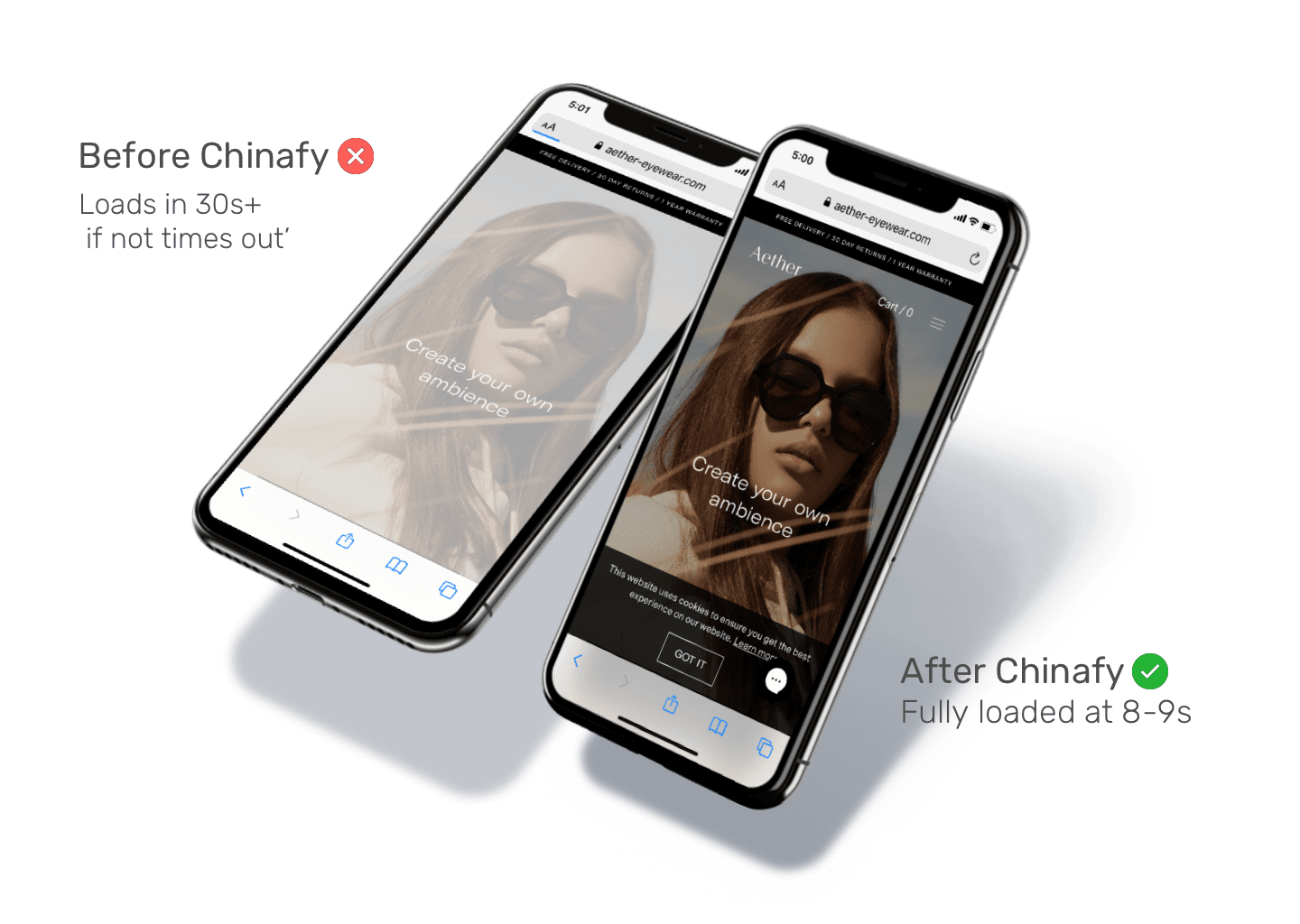 How does the Chinafy site compare with the original site elsewhere?
Paris: 38.1s fully loaded
Beijing: 8.7s fully loaded (4.4x faster!)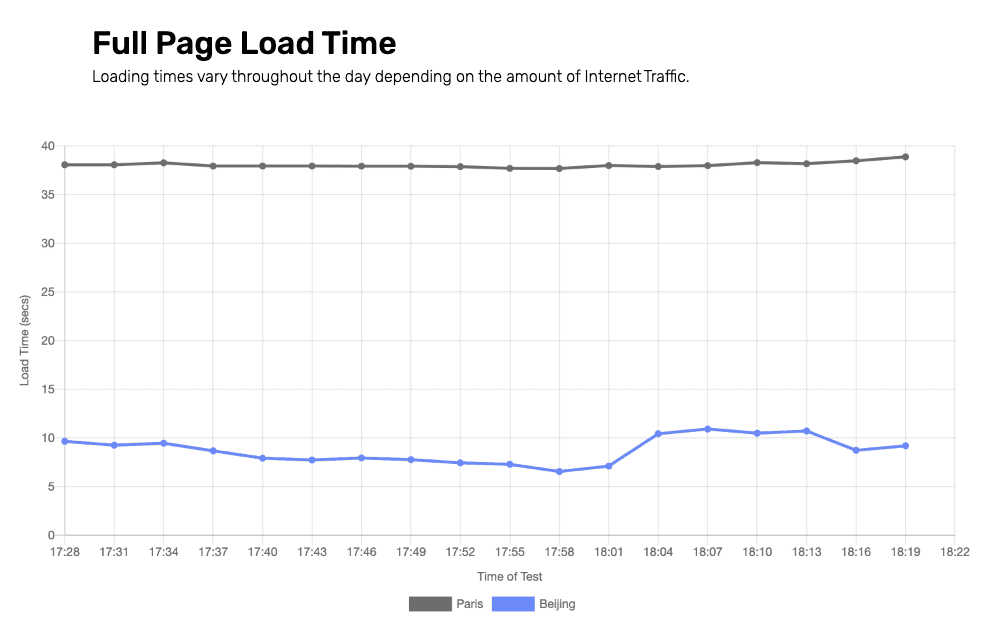 After the Chinafy optimization process, the MIRTA team was also able to:

Ensure full interactivity of the entire Shopify website from product browsing to checkouts
Ensure Google Analytics can fire in China as intended
Set up a foundation for localized marketing campaigns and improved indexing on Baidu
Update their site globally with ongoing automated optimization powered by Chinafy
Want to optimize your Shopify site for China? Get in touch with Chinafy.