Short answer: Not entirely off the bat. Like millions of websites built outside of China, Kentico users face a number of technical challenges in China, leading to an average loading time of 39.8 seconds.



What is Kentico?
Kentico is the owner of Xperience and Kontent, two of the most popular content management (CMS) solutions on the market.
Xperience is a digital experience platform (DXP) with a CMS powered with a suite of marketing tools to grow any digital experience.
Kontent is a headless, API-first CMS solution built for real-time publishing experience.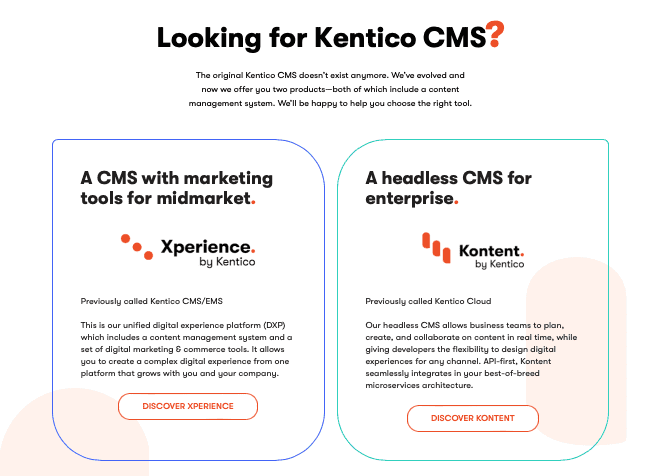 According to WhatCMS, Kentico is used by more than 1% of the world's 1,000 most visited websites, including the Alzheimer's Association.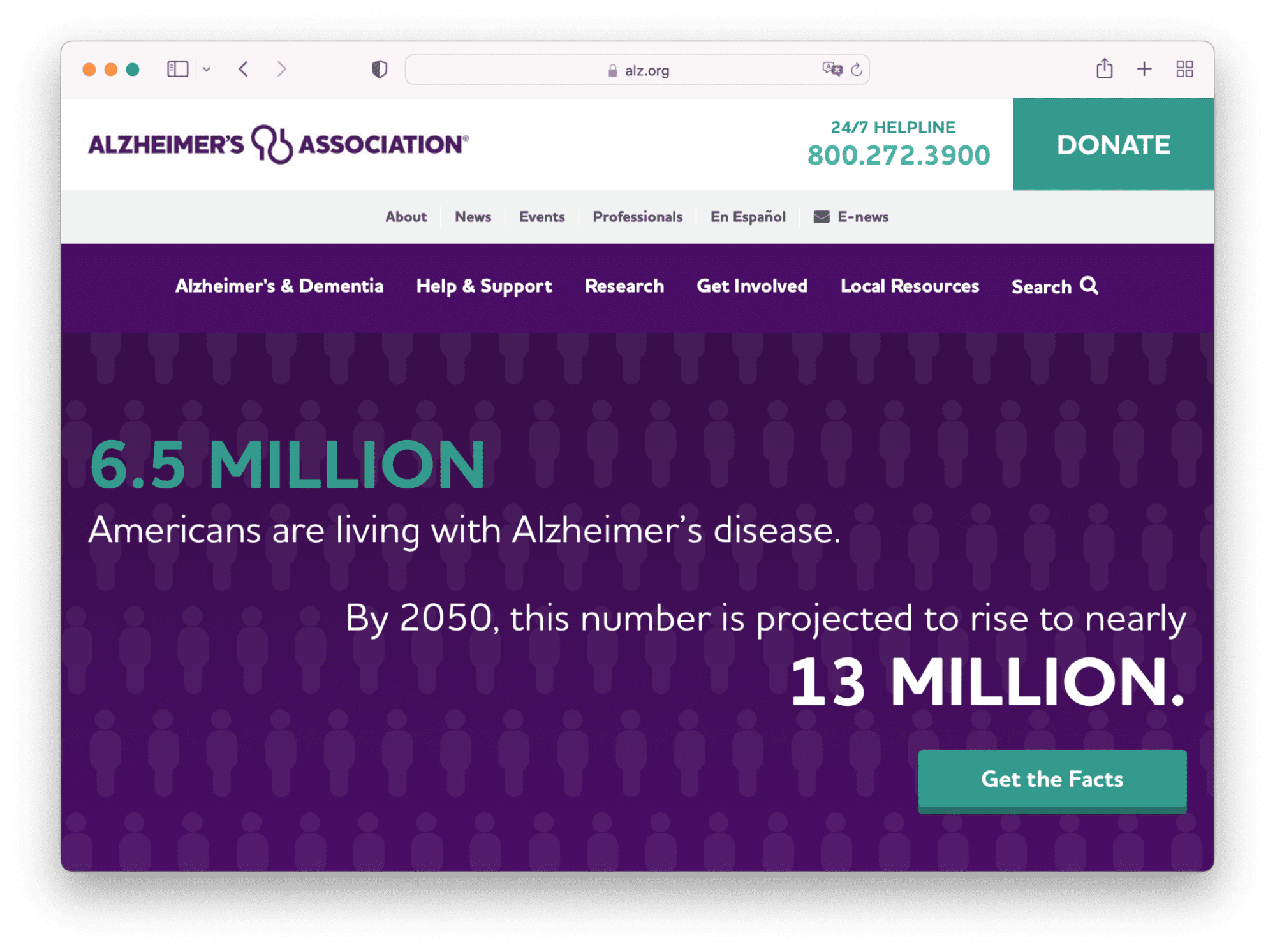 How do Kentico websites load in China?
Not fast enough, that is, if they load at all.
When we ran tests across a random sample of Kentico websites in China and in the U.S., this is what we've found.
More 52% resources on Kentico websites do not load in China.

Kentico websites are also 290% slower in China than elsewhere.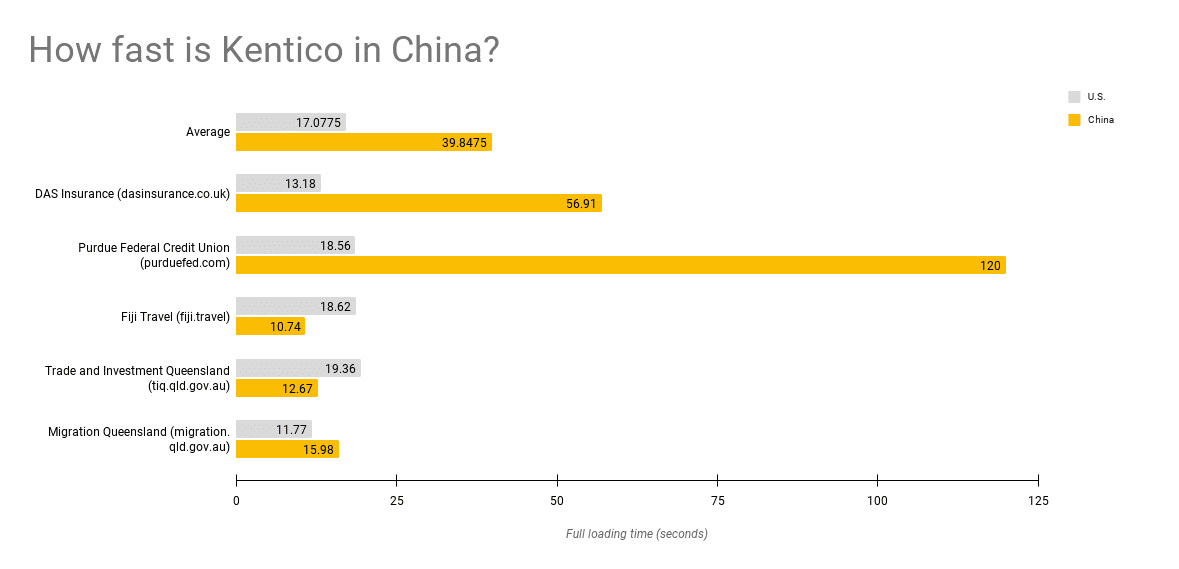 Why Kentico is slower in China?
Reason 1: Code-based incompatibilies
Almost all websites face some extent of code incompatibility in China if built with resources commonly found across non-Chinese development libraries. These include Facebook trackers, Google APIs, YouTube players, Vimeo and more.
Chances are: Your Kentico websites have them and need them.
Reason 2: Kentico uses Azure CDN by default
Azure's global CDN is great globally, but it's definitely not the strongest in China.
It's for this reason that we've partnered with this Cloud provider - but more on that later.
Ask almost any developer and they would share that not all the CDNs work the same.
CDN performance varies even more so in China due to network-related factors that are locally unique and complex. For example, these can include increased latency and lower throughput in China.
The chart belows measures Azure CDN (in green) against other CDNs in terms of bandwidth in China (see methodology here).
Azure CDN underperforms in China more than 50% of the time.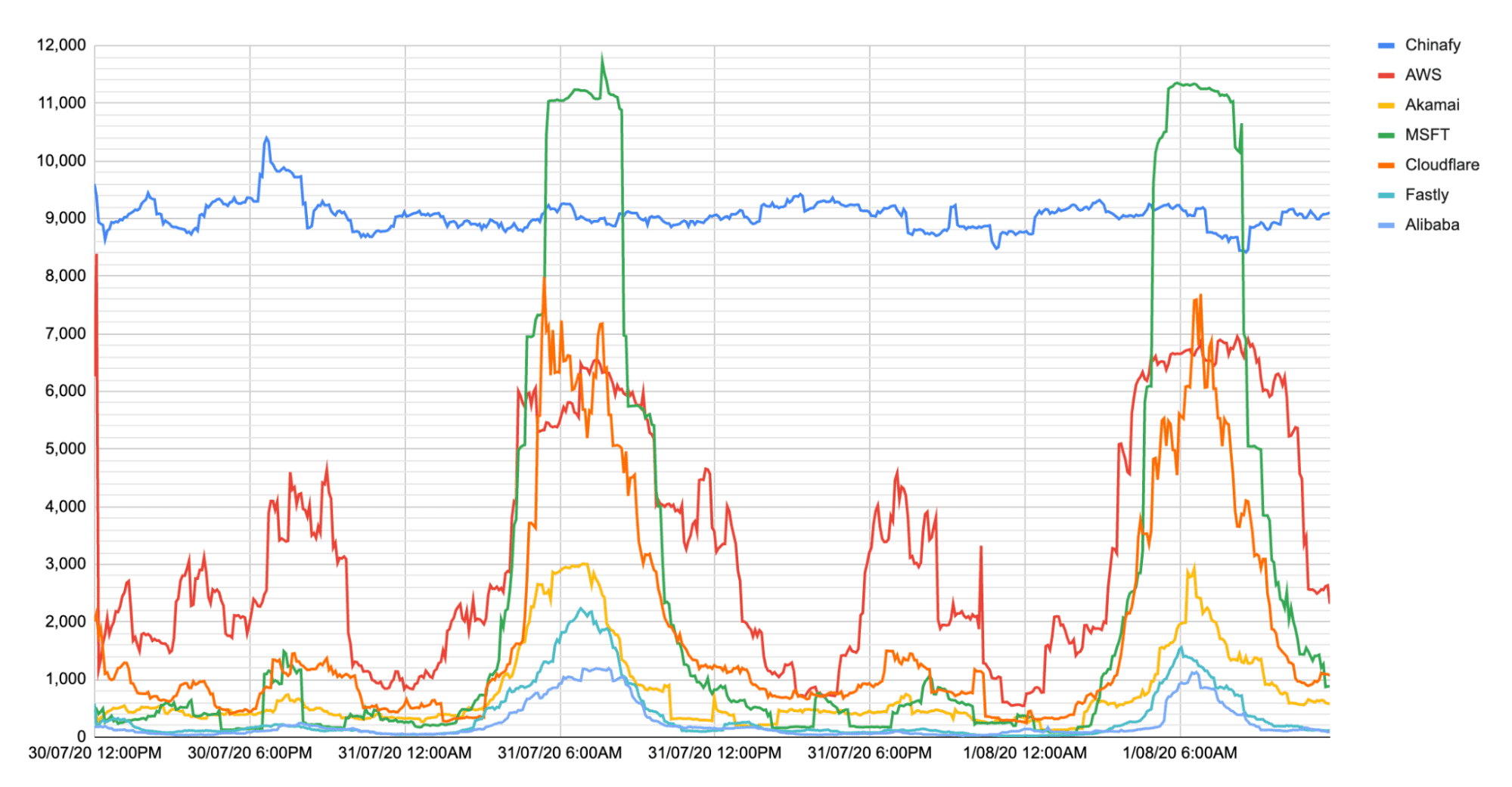 Can Kentico work in China?
Absolutely - and we say this from experience.
Traditionally, website optimisation for China is only possible either by i) rebuilding a microsite or ii) hiring a team in China to host and manage it. More about how to make websites work in China.
That changes with Chinafy.
Chinafy is the only platform solution to optimise all websites to achieve near-native performance with an offshore set-up. Hosting in China, at your option.
Chinafy combines intelligent China-friendly development practices with a multi-load-balanced infrastructure to make websites achieve 6-8x acceleration in China.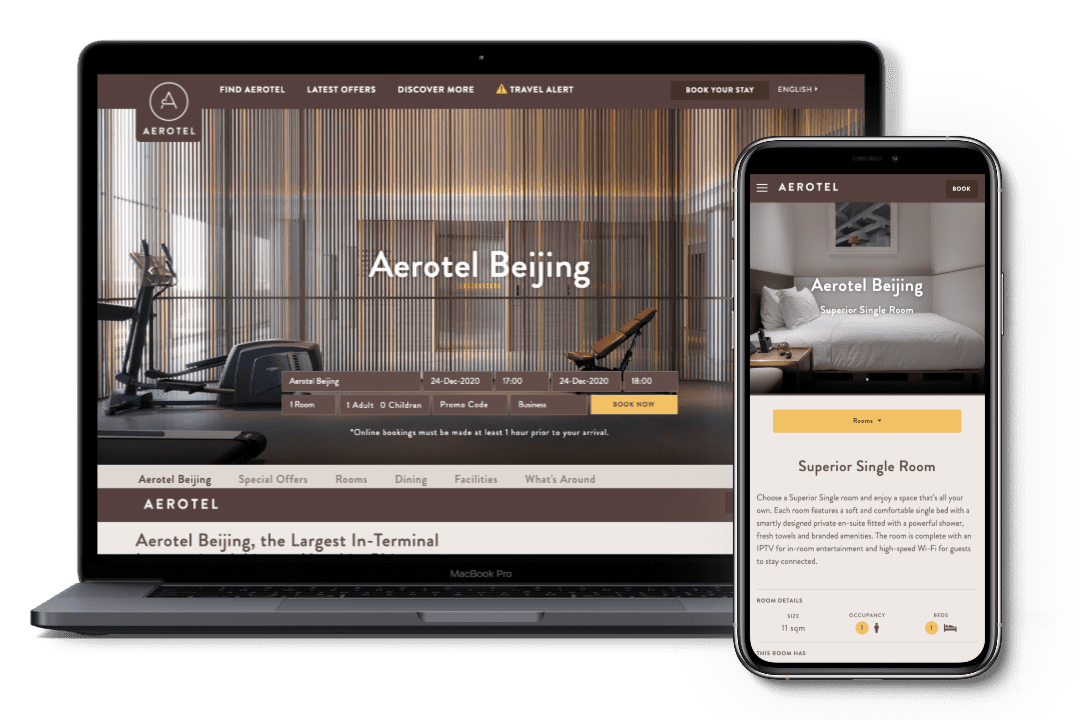 Kentico user, Plaza Premium Group uses Chinafy to power its websites – now loading >10x faster in China, after Chinafy. Read the case study here.
Want to optimise your Kentico site?
Click Get Started to submit your website to Chinafy.