About Aerotel Airport Hotels

After a long flight, what could feel more like home than a hot shower and a cozy bed? Aerotel comes very close.
Aerotel is an airport hotel designed for commuters and travelers with operations spanning 9 international airports and was recently recognized by the International Hotel Forum Organization as 'The Most Preferred Airport Hotel in China Award'.
Aerotel's footprint extends to some of the world's busiest airports, including but not limited to Beijing Daxing International Airport and Guangzhou Baiyun International Airport.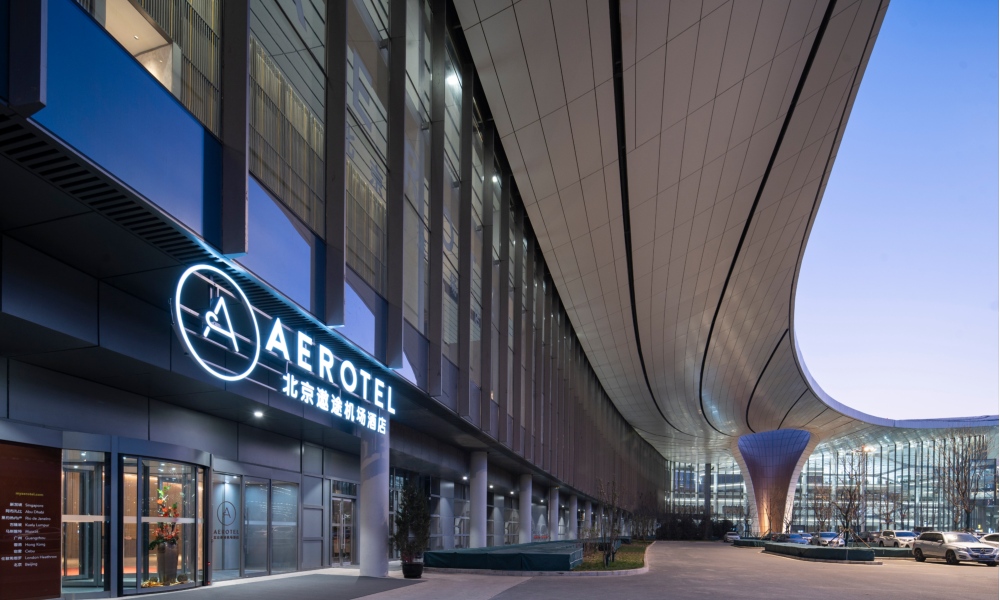 Aside from its prime location, Aerotel also offers hourly booking, F&B services, and meeting rooms for anyone who is on the go. While Covid has undoubtedly affected global travel, China is experiencing a rise in travel again in the midst of Covid recovery.
With confidence in air travel picking up again in China, Aerotel's team was fast to pre-empt growing traffic and stay digitally ahead of travel recovering by working with Chinafy to upgrade its website.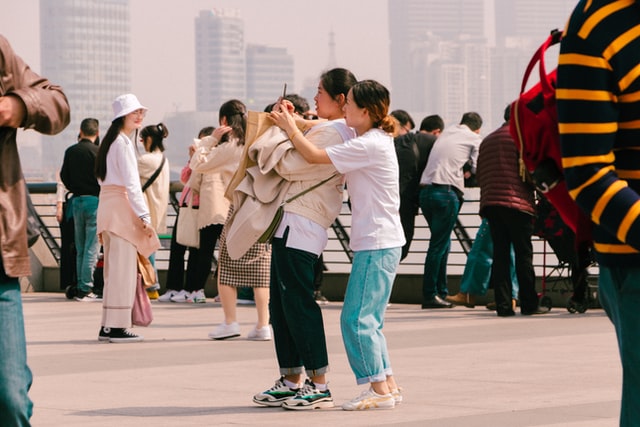 Headquarter Location: Hong Kong
Industry: Hospitality
Original CMS: Custom
The goal for Chinafy was simple: Make their online website experience, especially bookings, seamless.
The current Aerotel site offers a centralized booking system and gives an immersive visual tour of all the rooms on offer.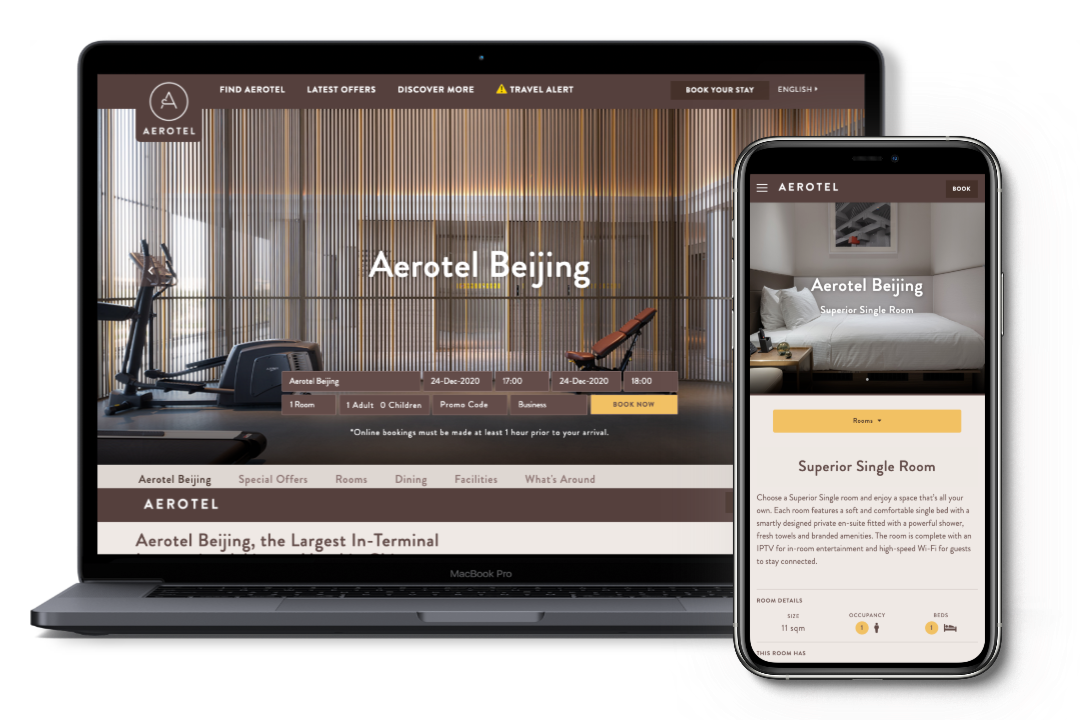 Objectives
A modern booking portal that delights visitors and makes hotel reservations easy, smooth and fast
A dynamic visually-strong site that showcases the Aerotel experience, online.
The Results
Before Chinafy: upwards 20s to load in China; 17.1s to load in California (in grey)
After Chinafy: 8.6s fully loaded, with visuals loading in ~2 to 3s in China (in blue)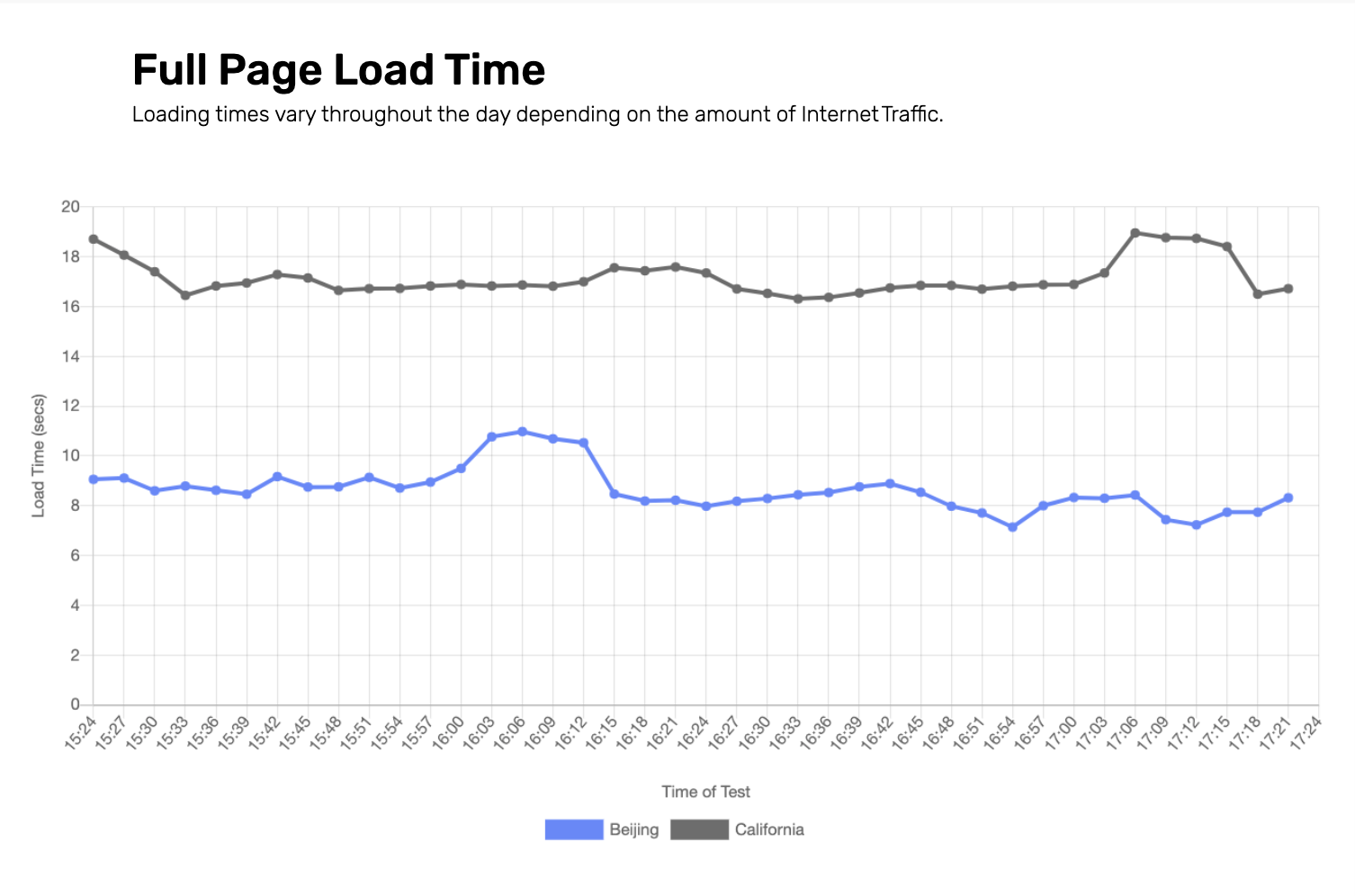 After the Chinafy optimization process, the Aerotel team was also able to -
Improve the overall user experience
Ensure analytics were properly tracked for visitor traffic in China
Continue managing their site from Hong Kong for China with ongoing optimization rules auto-applied through its Chinafy set-up, allowing them to continue upgrading their website as they normally would - without having to worry about China.
Does your custom site work in China? Try our Visual Speed Test tool to see it loaded in China, in real-time.