ABOUT KENTICO

Kentico is known for its two flagship CMS solutions – Xperience and Kontent.

Xperience is a digital experience platform (DXP) with a suite of out-of-the-box marketing tools to scale any digital experience.
Kontent is a headless, API-first CMS solution built for collaboration-first, real-time publishing experience.

Kentico supports over 17,000 active websites – including the world's most visited websites including Roland, the Alzheimer's Association, and more.
KENTICO PERFORMANCE IN CHINA
Kentico doesn't work in China. At least, not like it should.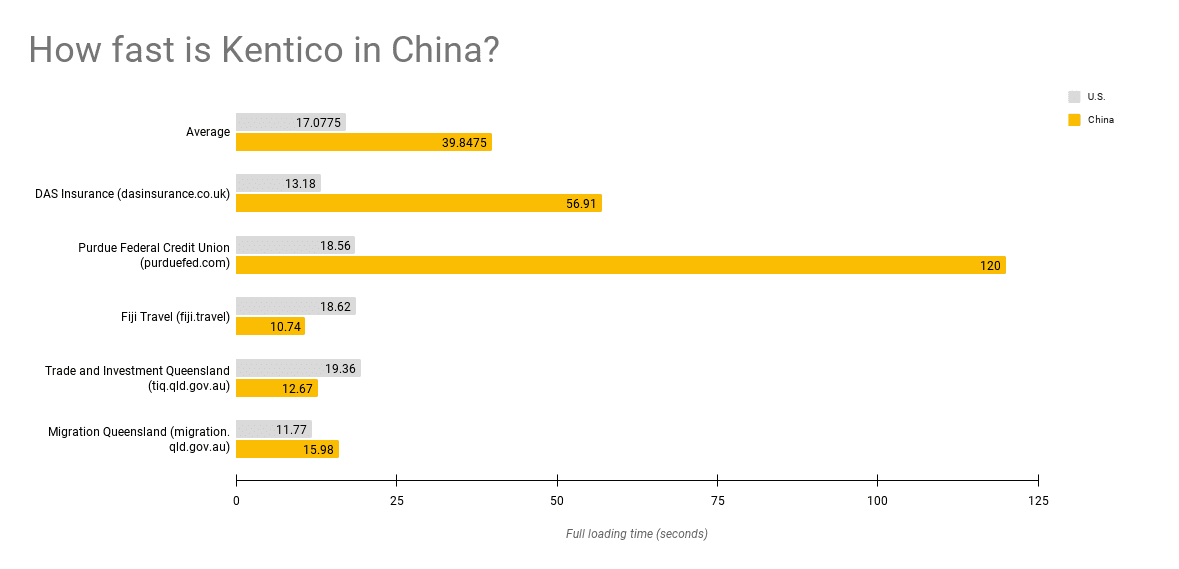 The average Kentico site takes 39.8 seconds to load in China. This is a stark difference of 290% slower than the same site from the U.S.

More than 52% web resources on Kentico sites also fail to load in China.
Lean more about Kentico in China and ways to optimise it.