ABOUT SITECORE

Sitecore is an Enterprise digital experience platform (DXP). It is used by over 5200 global brands including L'Oreal, Microsoft, and United Airlines to manage robust web properties and multiple digital touchpoints for their web visitors.

While Sitecore was originally best known for its first product - the Sitecore content management system (CMS) - the product suite has since expanded to include order management system (OMS), automated omnichannel marketing features, and customer data cloud storage.

These end-to-end products have made Sitecore a go-to choice for Enterprises looking to empower cross-team collaboration and scale web applications.
SITECORE IN CHINA
Websites built with Sitecore, unfortunately, take 2-3x as long to load from China.
To make matters worse, Sitecore websites also only deliver 40% of web resources when rendered from China - breaking the very user experience Sitecore was used to enhance.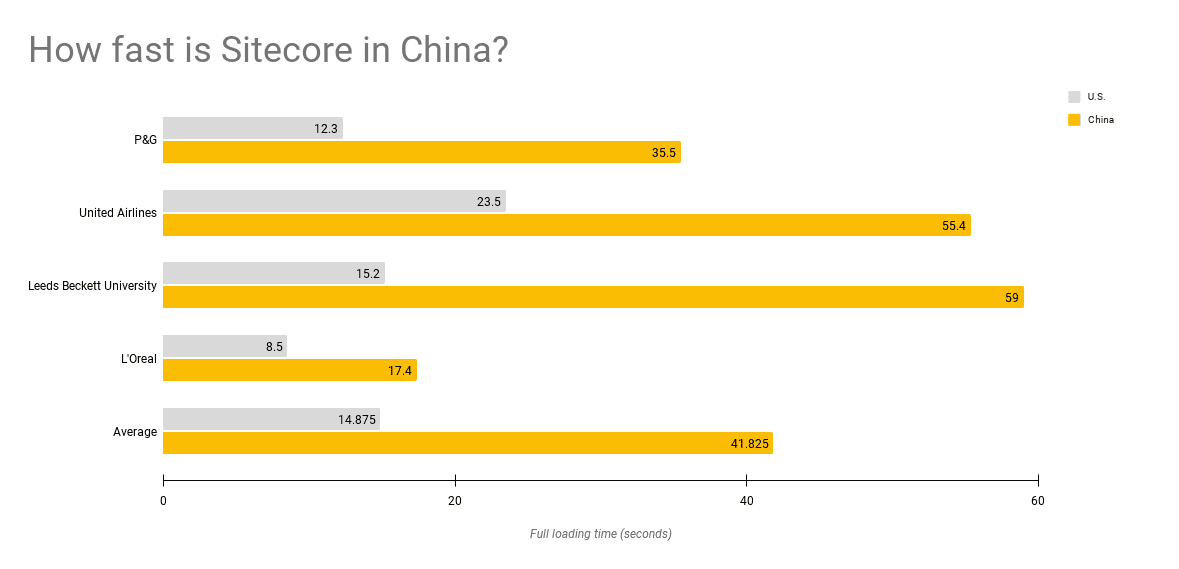 These performance issues are the result of both infrastructural and incompatibility challenges Sitecore, and its websites, face in China.
Read more about ways to improve Sitecore performance in China.