ABOUT ALIBABA CLOUD
Alibaba Cloud is a leading software and service provider in the Cloud computing space owned by the Chinese tech giant Alibaba Group. As of 2020, Alibaba Cloud boasts a rapidly growing user base of 230 million.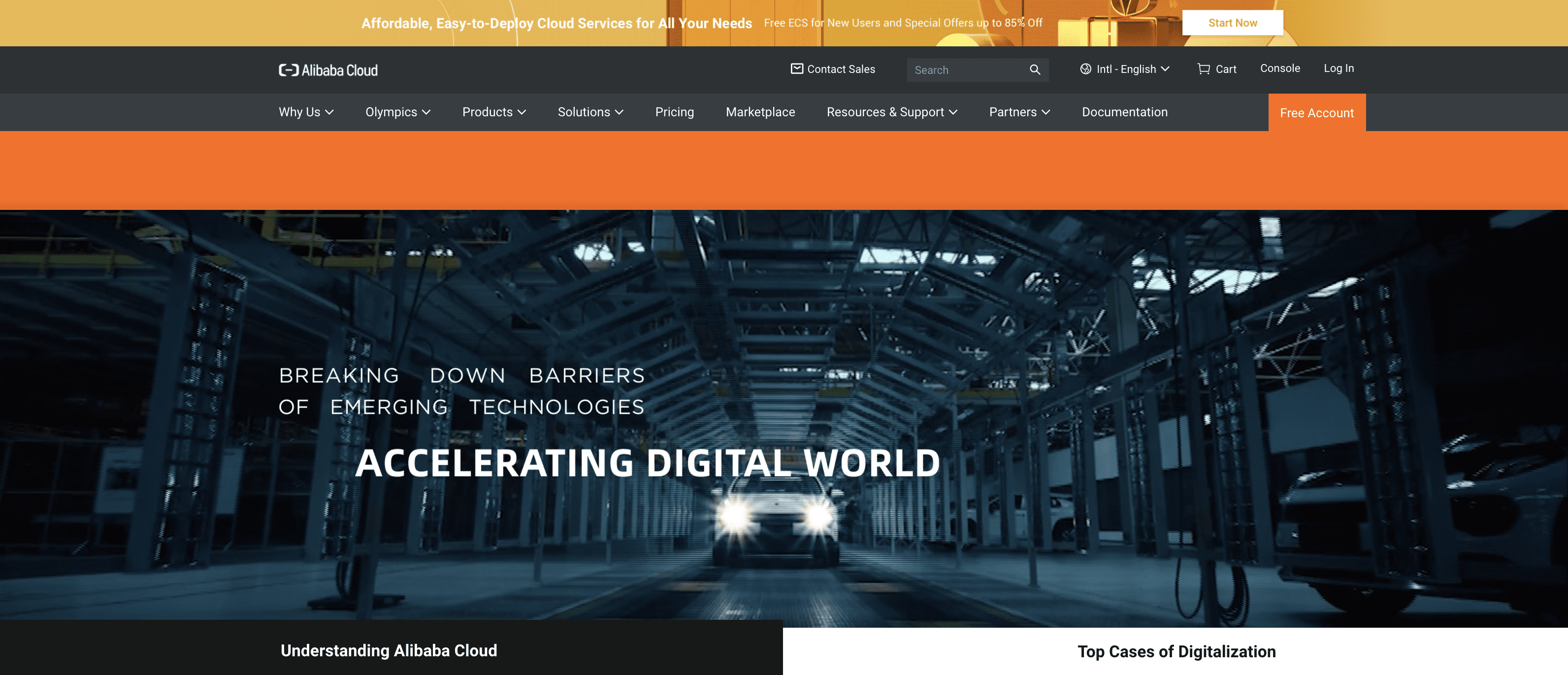 Alibaba Cloud offers a suite of cloud services including Elastic Computing, Object Storage, Databases Services, and content delivery networks (CDN). Alibaba Cloud was China's most popular public cloud services provider in terms of revenue in 2019.
Which CDN is best for China? Read China CDN Comparisons & Considerations
ALIBABA CLOUD x CHINAFY
Alibaba Cloud customers can now have the option to leverage Chinafy's intelligent resource optimization platform to further elevate their web performance in China offshore. Chinafy customers can now enjoy Alibaba's scalable & secure content delivery services throughout China and Southeast Asia, as well as their wide range of Cloud-related services for their Chinafy-powered sites.
More about Chinafy Partnership.