Alibaba Cloud is a leading software and service provider in the Cloud computing space.

In 2019, Alibaba Cloud, (known locally as '阿里云 (Aliyun)') was the most popular public cloud services provider in China based on revenue.
Alibaba Cloud offers a wide range of cloud services for businesses including elastic computing, Object Storage, and Content delivery networks (CDN).
Active Users:
230 million updated in 2020
Target Demographic:
Medium to large enterprises
Suitable For:
Companies or freelancers looking for China-friendly cloud infrastructure or non-Western cloud services provider with competitive pricing
1. Create an Alibaba Cloud account with your email address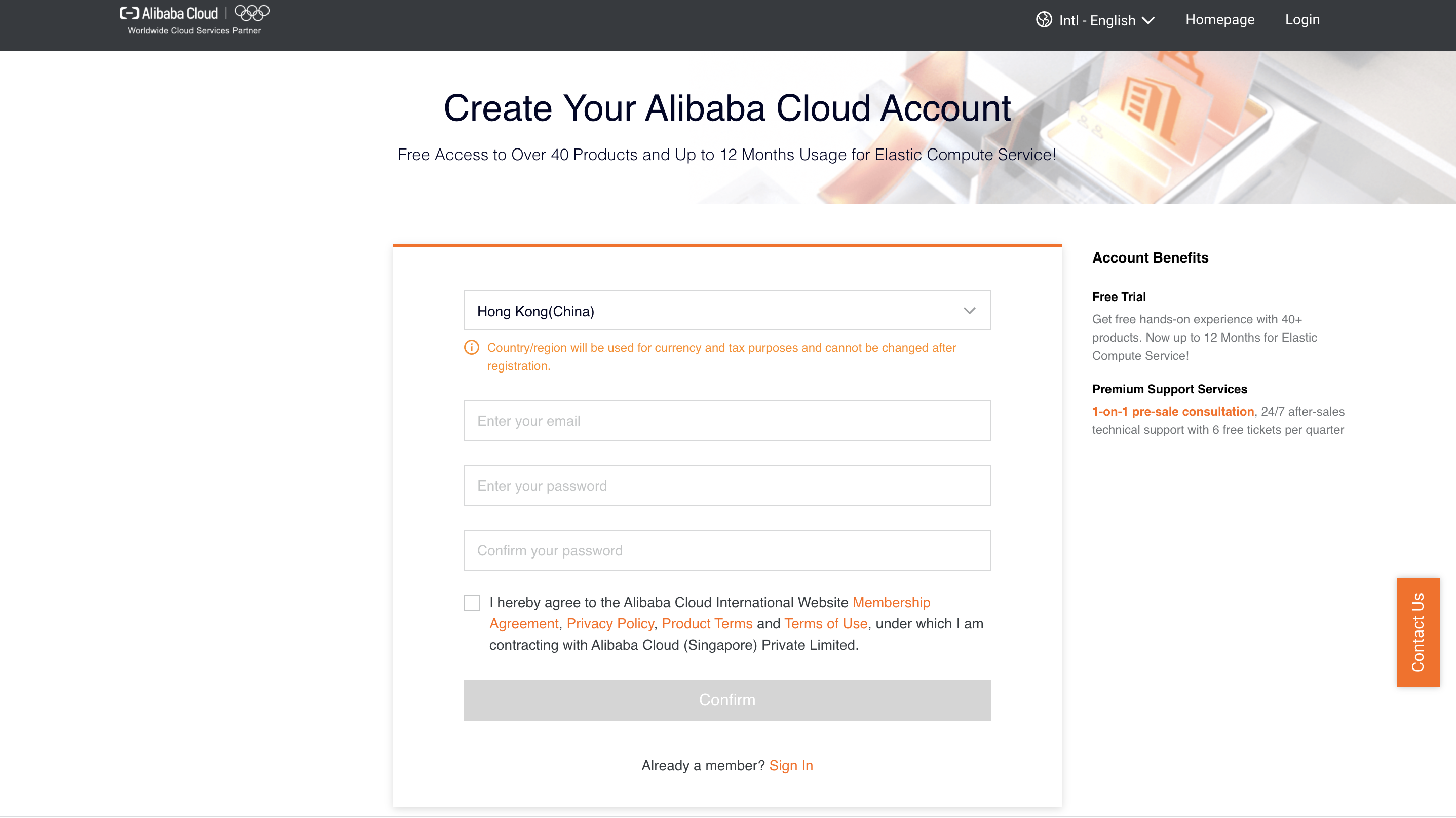 2. Begin free trial on more than 40 products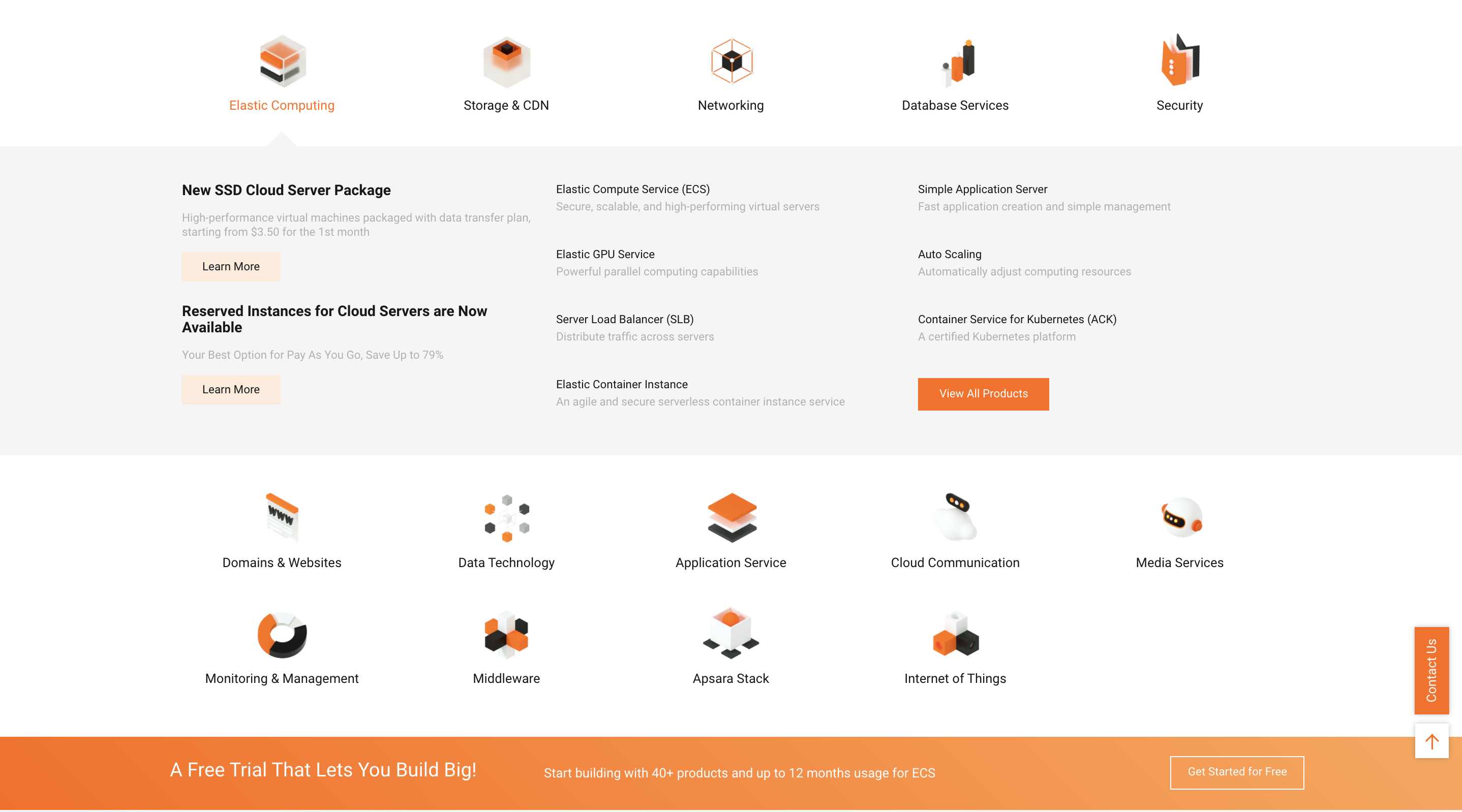 Alternatively, you may contact your local team for sales support here.
(Onshore site hosting) business license registered in China and ICP License