The Project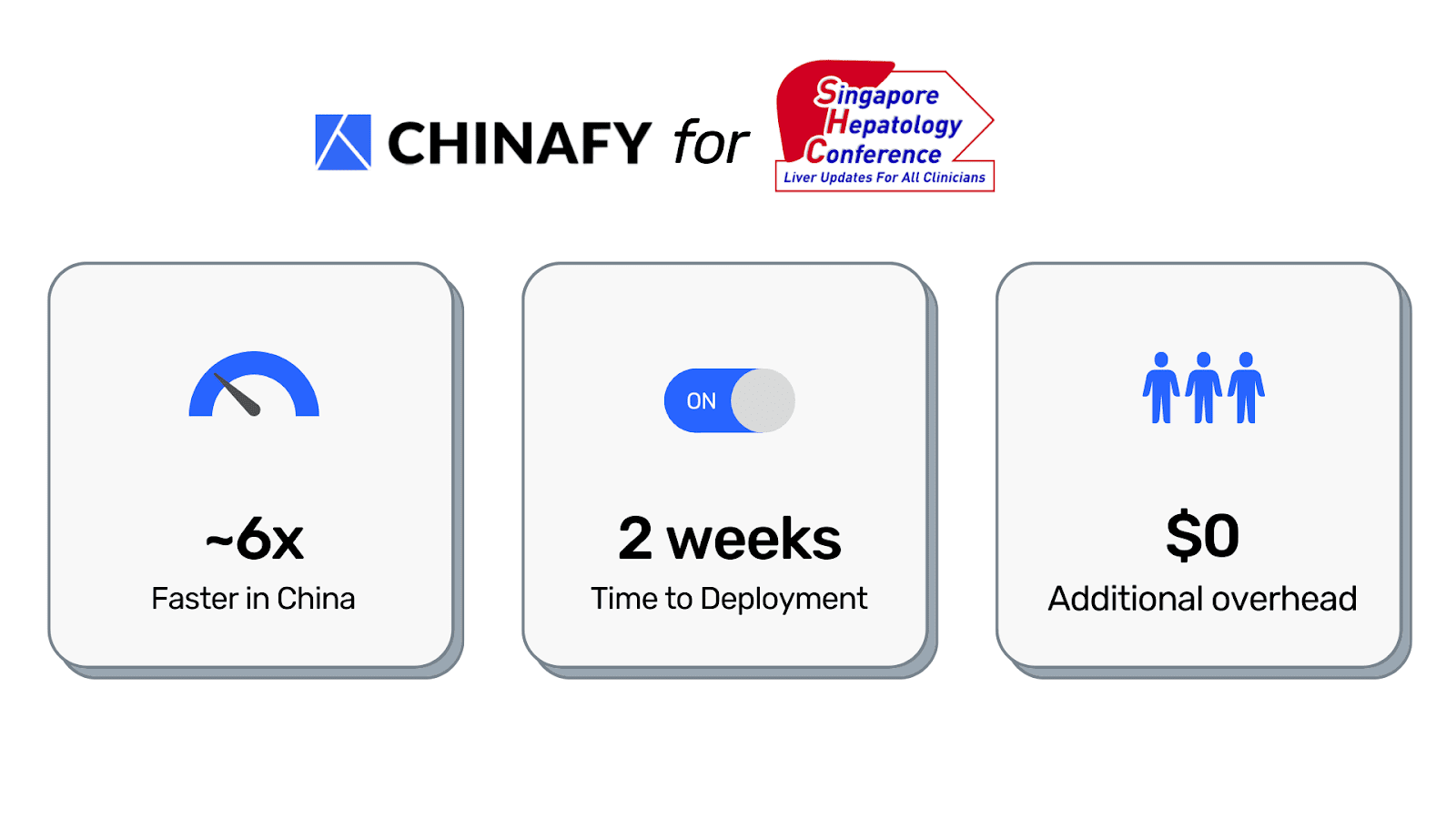 Singapore Hepatology Conferences is a leading medical research community that hosts large-scale seminars to facilitate knowledge-sharing among expert hepatologists.
When cross-border activities were put on pause, SHC knew it had to find a way to keep a version of their activities moving forward.
In 2022, SHC launched its very first hybrid conference and was determined to make it work worldwide, including China.
About Singapore Hepatology Conference (SHC): An educational community with premier clinical updates about liver diseases presented by the world's leading hepatologists. Headquartered in Singapore.
The Challenges
Like millions of other WordPress websites, the SHC conference also faced common cross-border data transmission issues in China. This included,
Vimeo video content: SHC features a line-up of 20+ webinars using Vimeo, which works great - except for in China.
WordPress Plugins: The official SHC website was also built with WordPress, a go-to CMS option for any professional websites with a sea of native plugins for enriched functionality. This, however, introduced a number of technical incompatibility issues largely related to the o 3rd-party plugins.
In order to deliver a great user experience, the SHC team knew that these areas had to be addressed.
The Chinafy Results
Chinafy made it possible for the SHC team to readily generate a China-friendly version of their website. In practice this meant -
✅ A 6x faster website that fully loads in ~9 seconds in China
Chinafy bolts onto the original website to generate a much faster and optimised version delivered via near-China CDNs.
The performance gain? We compared the original site versus its Chinafy Preview in China:
Page Complete before Chinafy: 53.9 seconds
Page Complete after Chinafy: 9 seconds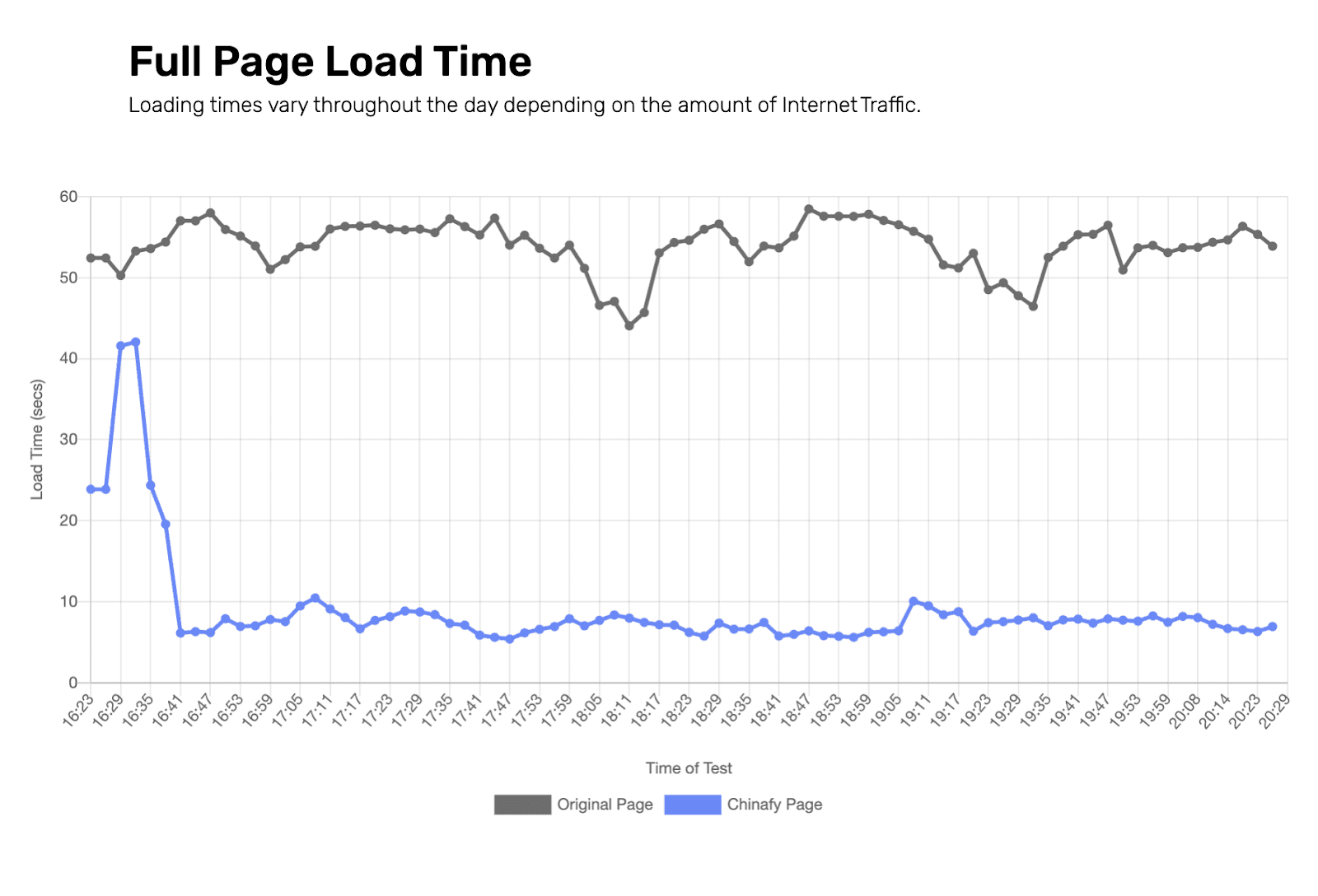 These results were also verified by 3rd party platforms including BrowserStack, WebPageTest by Catchpoint, as well as end visitors based in China.
✅ Fully-interactive video experience for over 20 webinars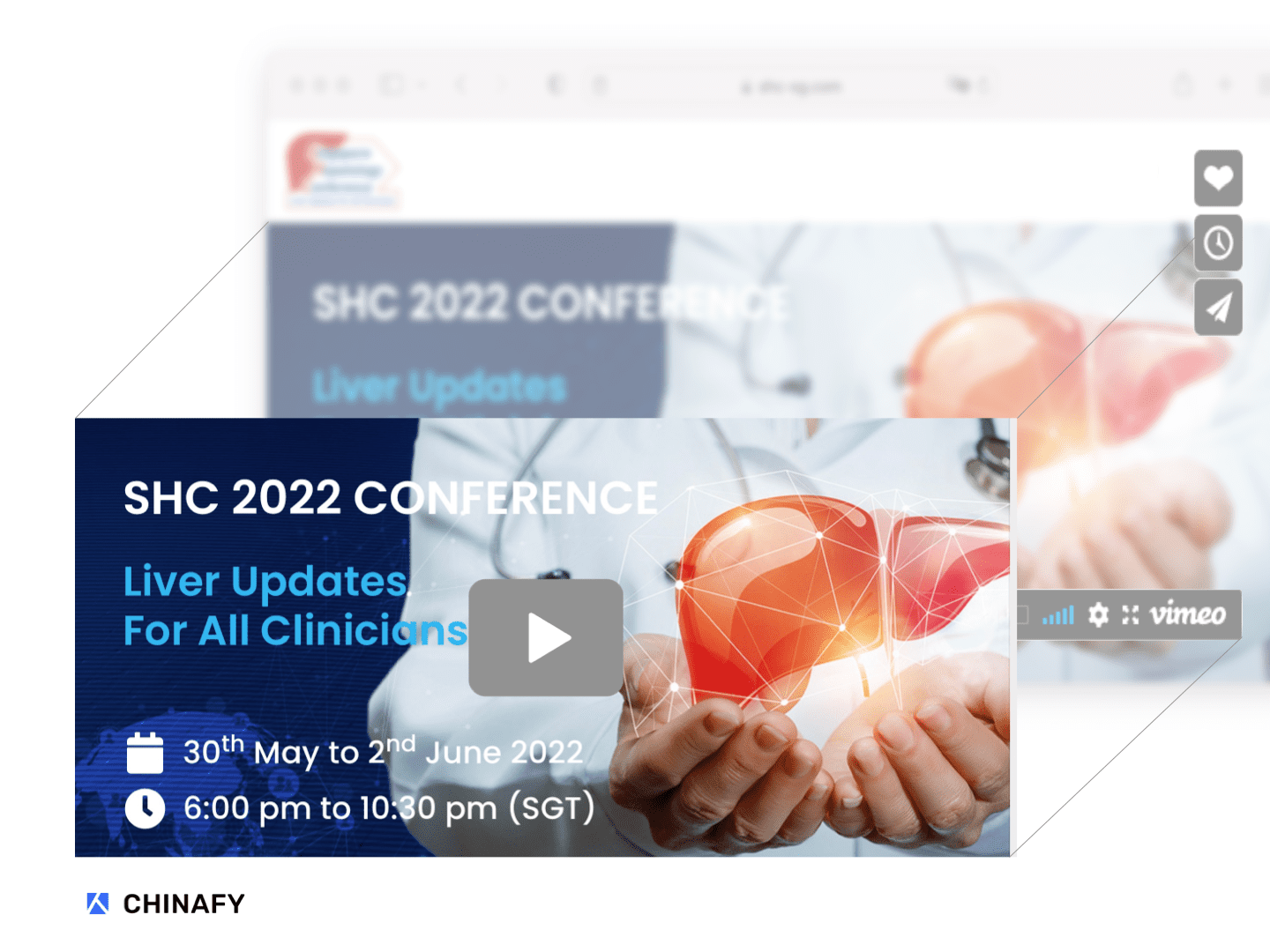 Chinafy auto-processes Vimeo videos so that they can deliver a China-friendly equivalent in China. Non-China users continue to view and interact with the videos on Vimeo as the SHC team intended.
Final thoughts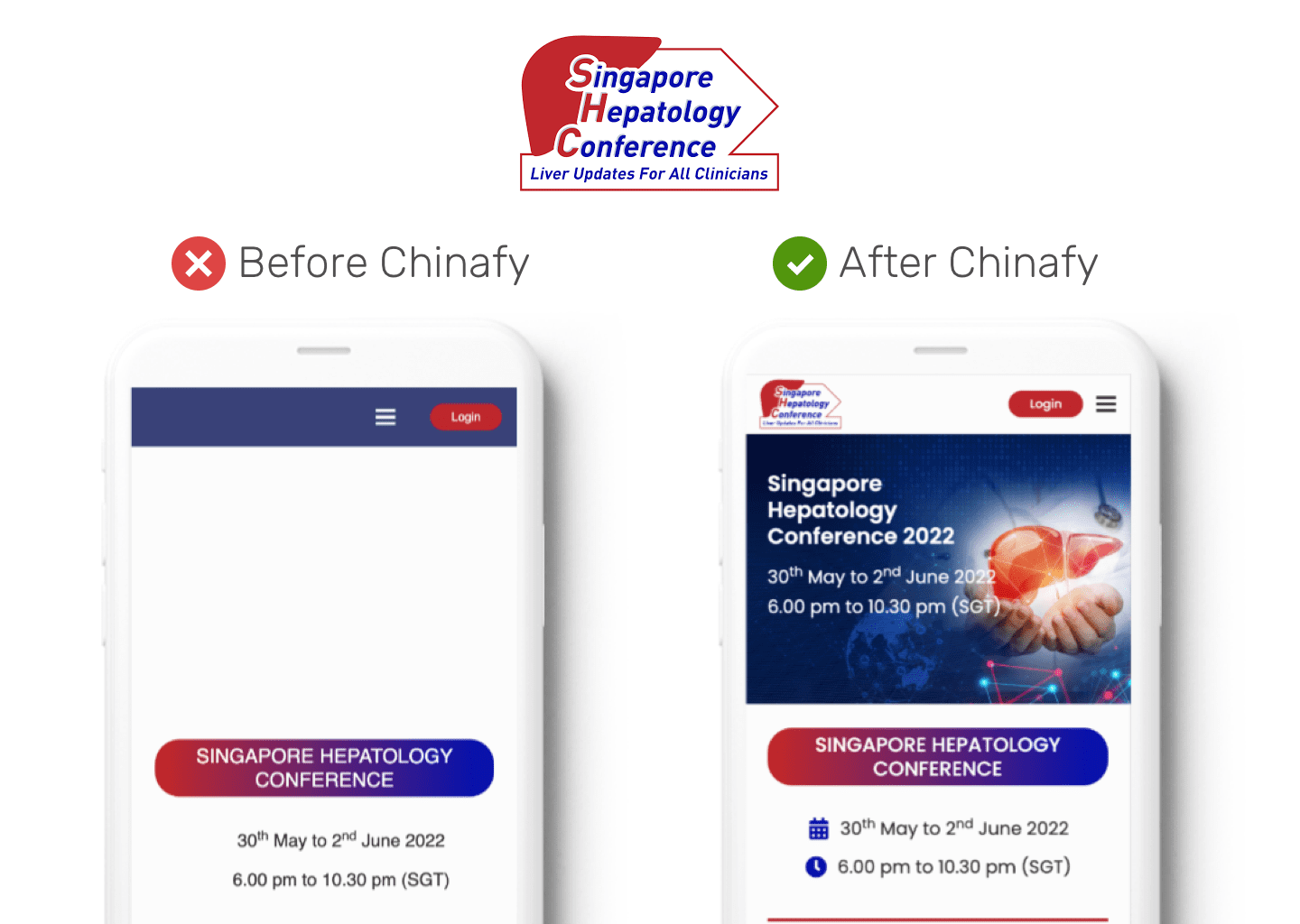 In addition to triple-verified performance gains, the SHC team is also able to -
Deploy this optimised experienceChina in under 2 weeks, including testing and User Acceptance Testing (UAT)
Deliver a VPN-free viewing experience in China
Optimise their existing content without requiring a separate site or a new domain
Continue to manage their website from WordPress as they normally would
Want to optimise a virtual event or WordPress in China?
Click "Get Started" so we can help!*
*Note that website requirements may differ for events.