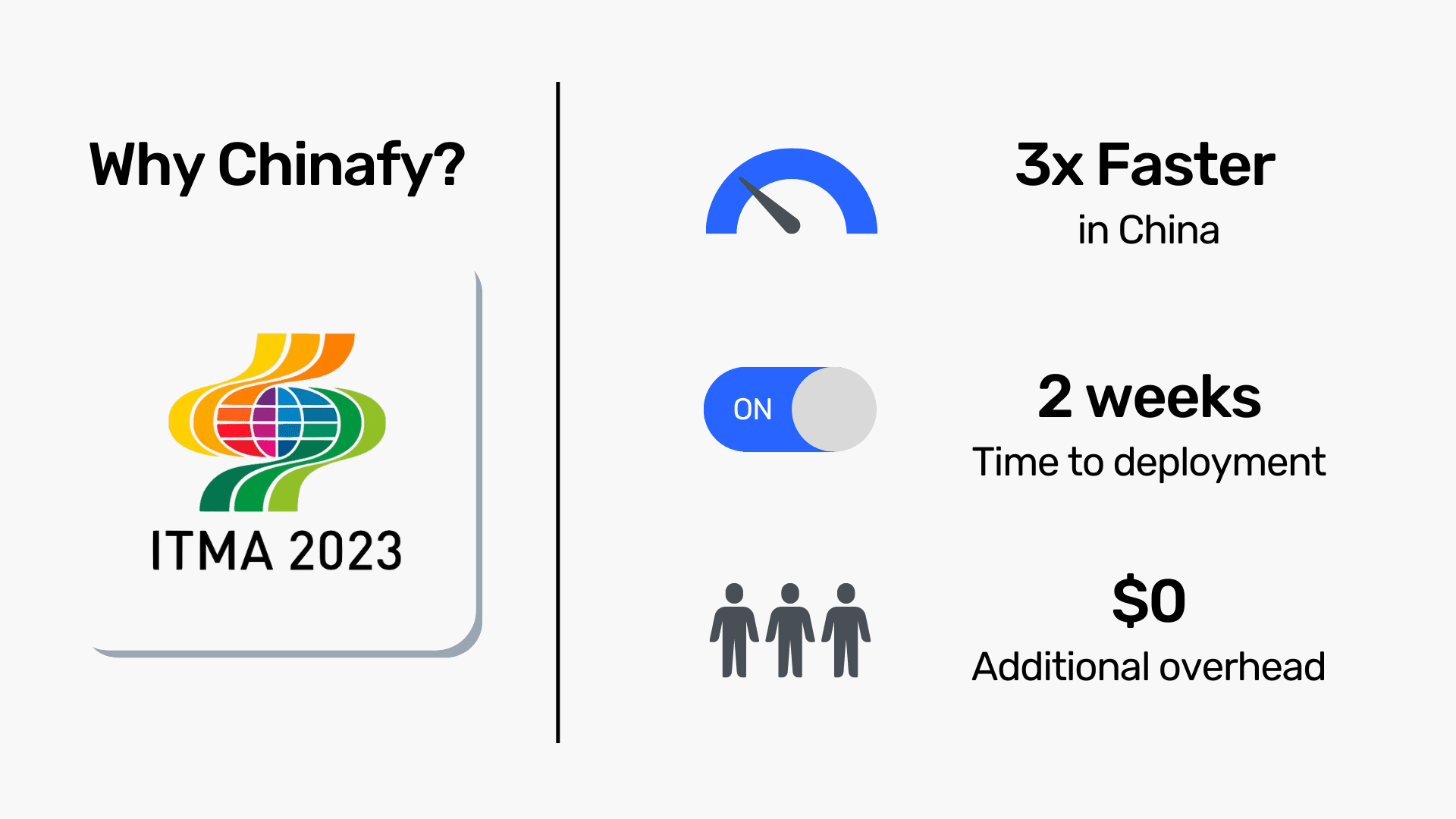 About ITMA

ITMA is recognized as the world's most influential textile and garment technology exhibition. Organized by CEMATEX (the European Committee of Textile Machinery Manufacturers), this event brings together industry professionals every four years to present cutting-edge textile and garment processing technologies, machinery, and materials.
China is the largest textile market in the world, and where ITMA hosts its biennial exhibition with the China Textile Machinery Association (CTMA) and the Sub-Council of the Textile Industry.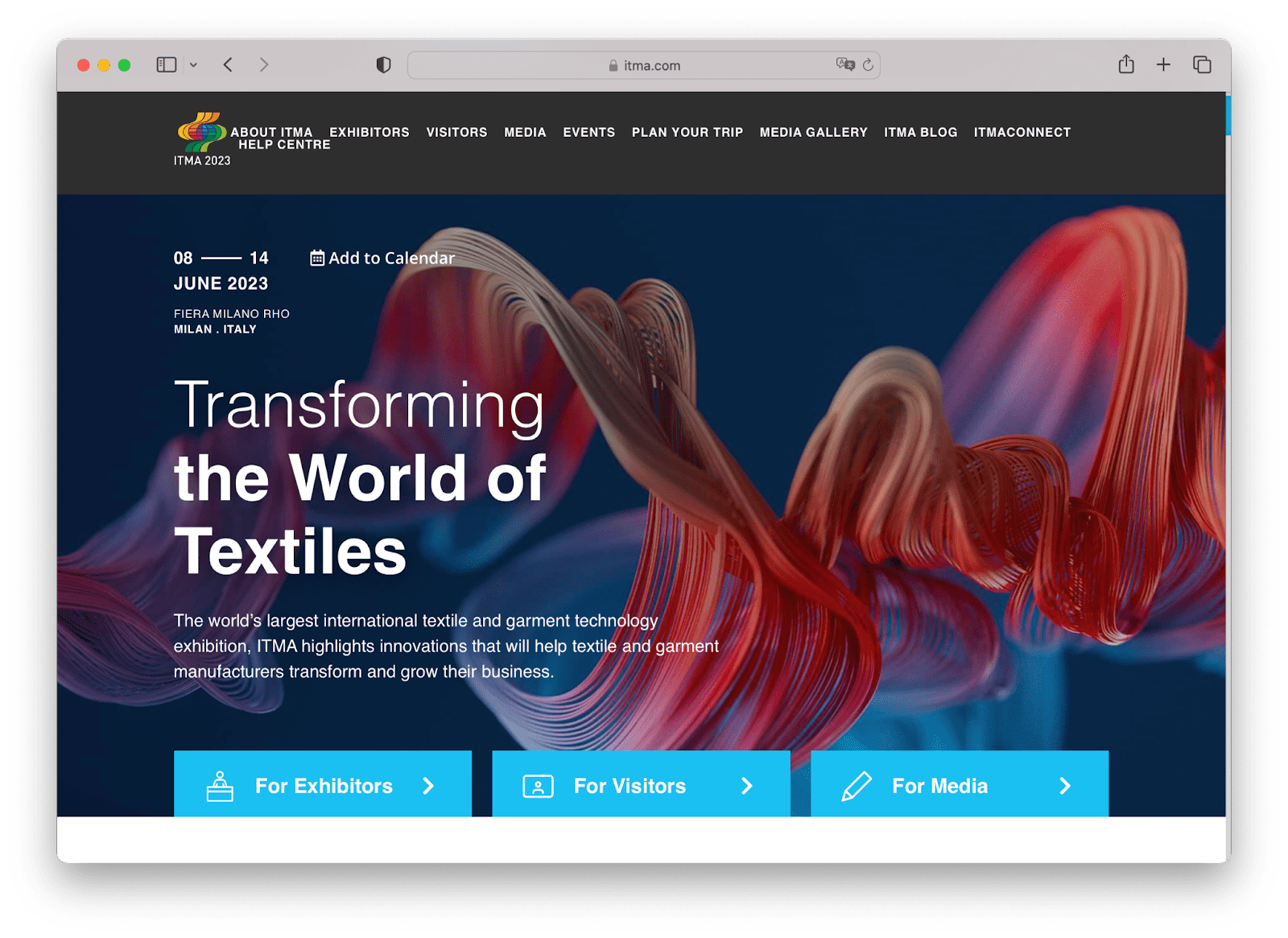 About the Project
Built with Kentico, the ITMA website is the centralized platform for event registration, marketing campaigns, and event recaps.
The ITMA website is originally built with Kentico, Cloudflare CDN's global CDN solution.
Prior to Chinafy, the site would take upwards of 47.3 seconds to load in China.
This was a result of a common issue facing over 90% of websites globally, stemming from a combination of infrastructural and code-based incompatibilities
The ITMA website also leverages YouTube to manage over 200 beautifully edited and crafted videos its video content. However, as Youtube is inaccessible in China, none of those videos were by default, accessible for China visitors.
With this in mind, the ITMA team worked with Chinafy to optimize its website for China.
What results did they get in just under two weeks?
The Chinafy Results
(i) A website that loaded 3x faster
ITMA optimized the website for faster loading in China. Comparing the original website against the Chinafy version in Beijing, the average Page Complete time is as follows:
Before Chinafy: 47.3 seconds, up to 70 seconds
After Chinafy: 15 seconds (the global original baseline is 14.8 seconds)*
Please refer to the time series analysis below that compares the website before, and its Chinafy version in Beijing.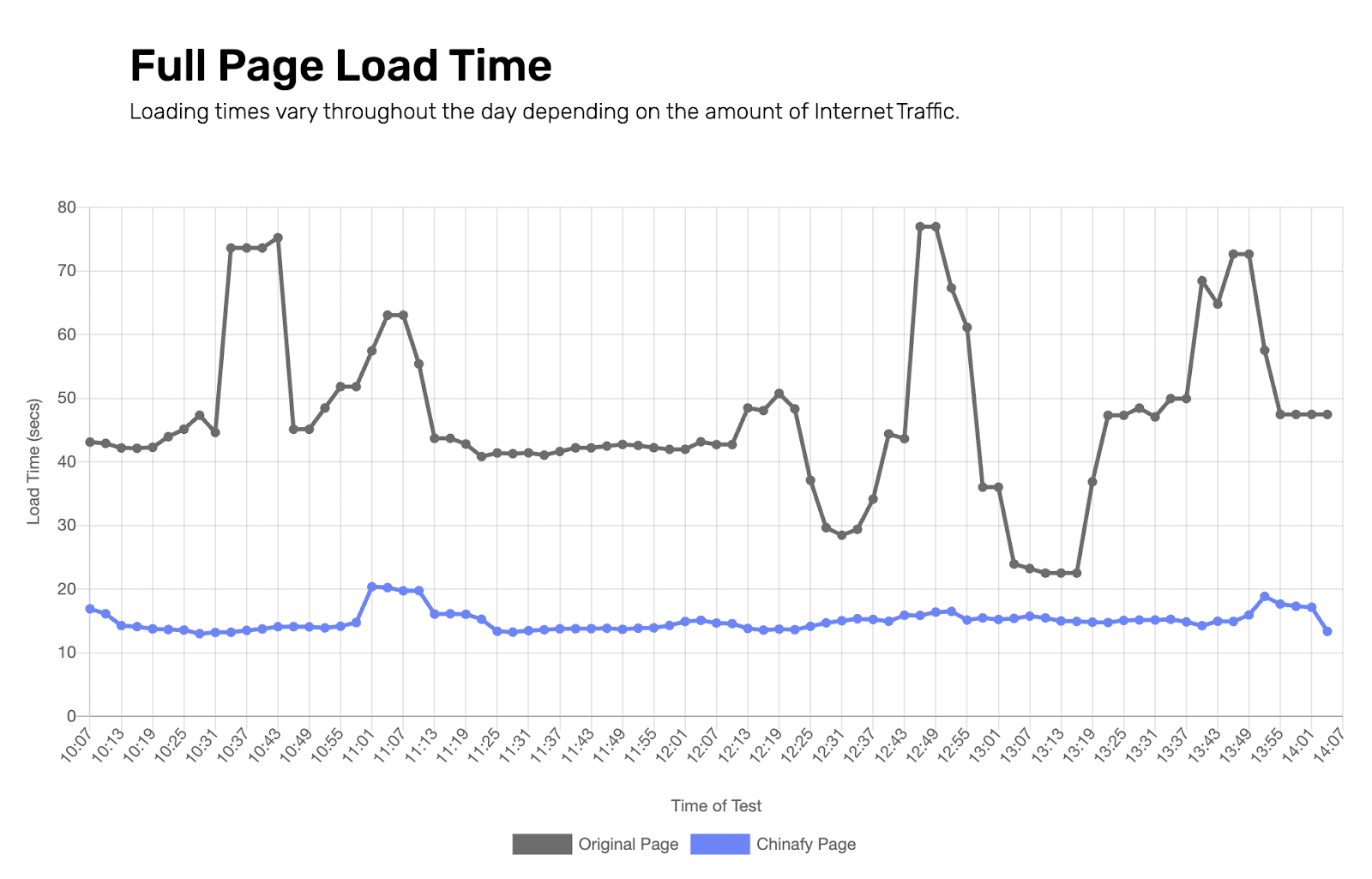 *Measuring Chinafy Results
We conduct performance tests, including time series analysis and in-China side-by-side comparisons to measure the improvement in website speed and deliverability in China. These results are verified during User Acceptance Testing (UAT). It is important to note that the loading time of the Chinafy site typically does not exceed that of the site accessed outside of China.
(ii) A fully interactive video library:
Website performance entails more than just speed. Chinafy ensures a more interactive visual experience by enhancing the deliverability of video content including those built with the YouTube player.
YouTube, like other common files in the Western library, do not function in China. To address this, the ITMA team uses Chinafy to convert video content, including YouTube videos, into China-friendly equivalents on an ongoing basis.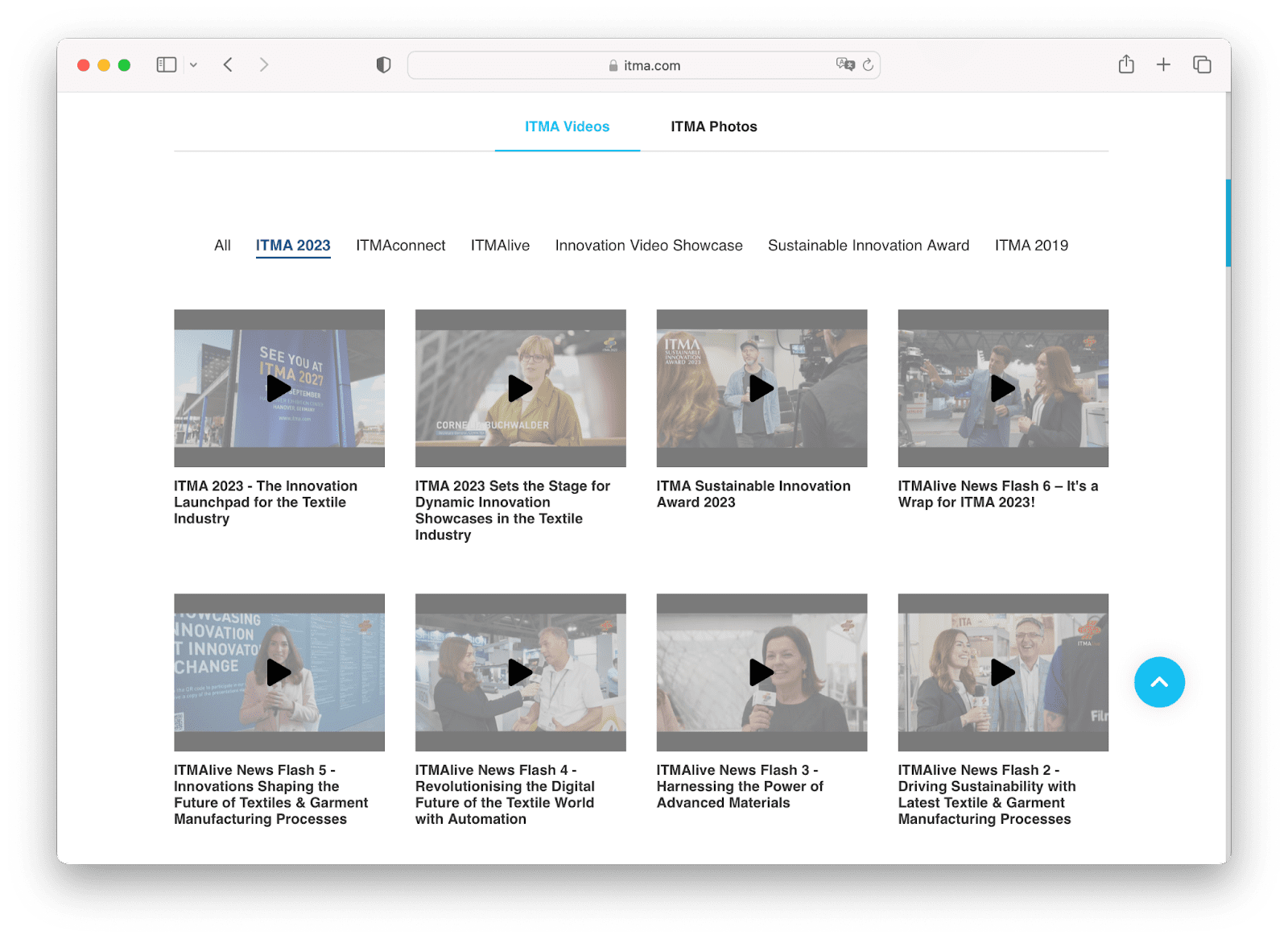 Compare Chinafy vs. Cloudflare CDN, and learn how enterprises use these solutions together.
With Chinafy, the ITMA team was also able to
Both launch the project and complete User Acceptance Testing (UAT) in under
Optimize the website for China without needing a separate local website or a new domain
Power content delivery globally using Cloudflare CDN as intended
Continue to manage, edit and review content on the Kentico CMS as per usual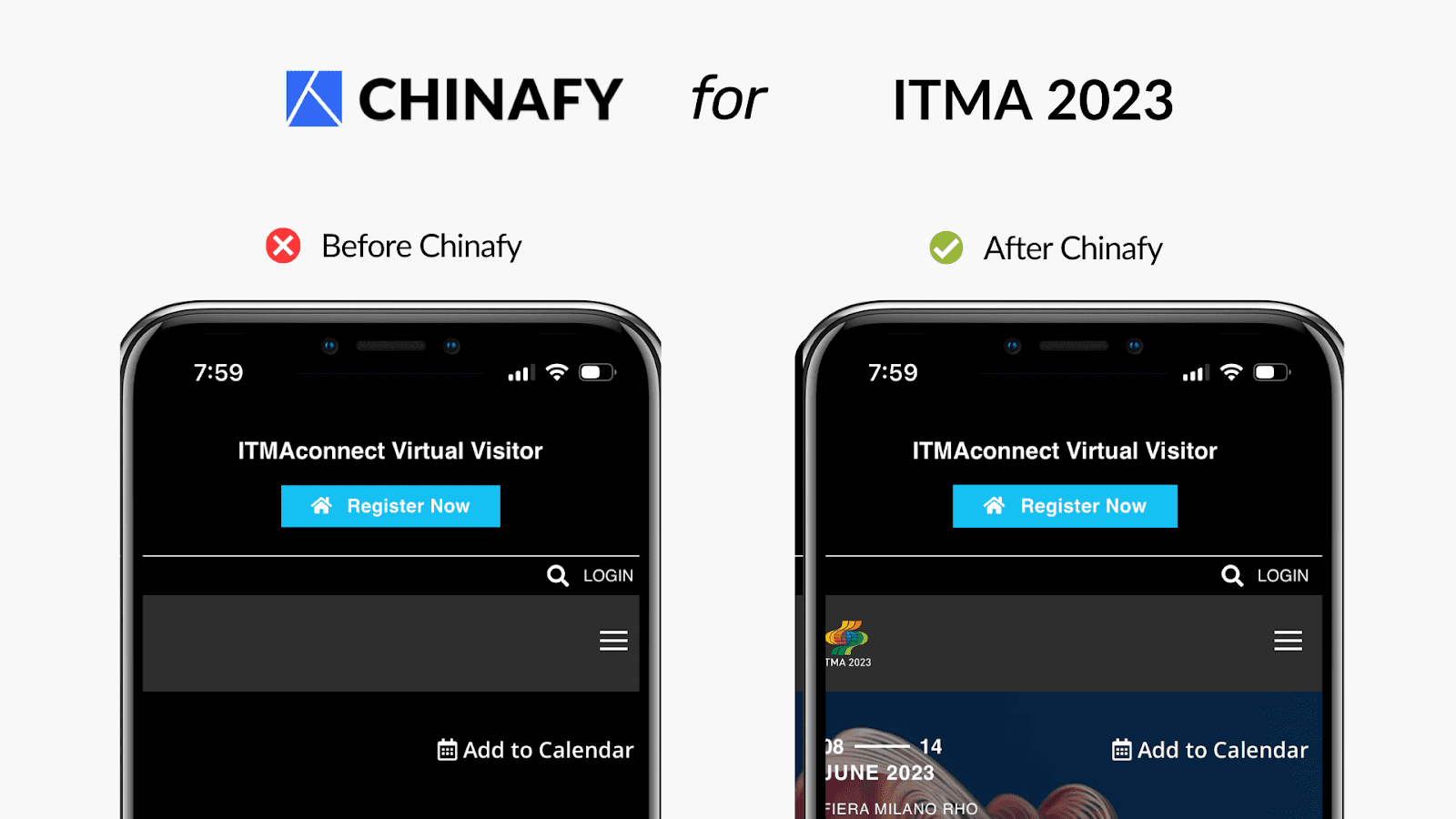 Click "Get Started" to optimize Kentico websites in China with Chinafy