The Project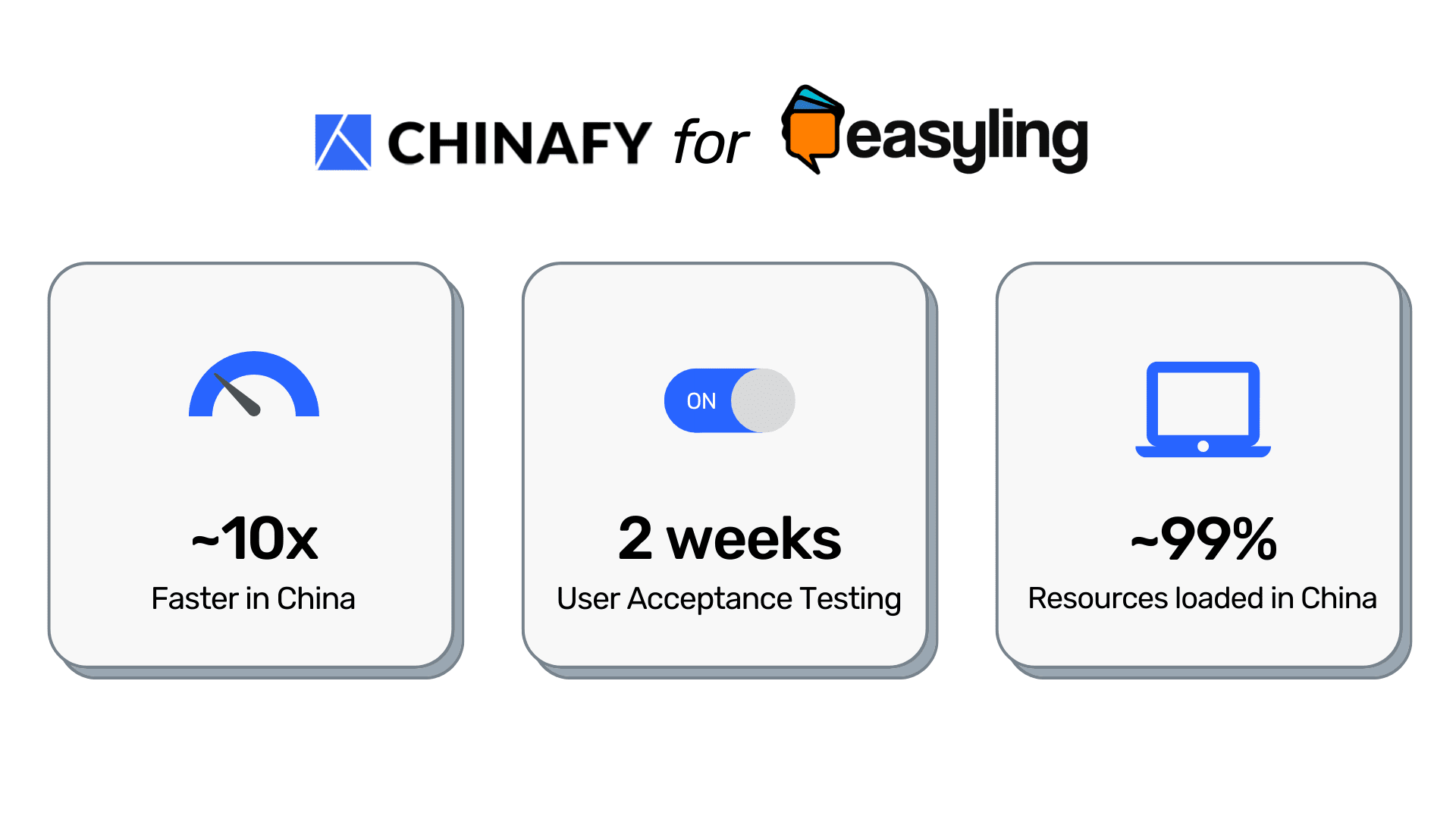 Easyling (www.easyling.com) is a website translation technology platform that offers Translation Proxy and JavaScript-based solutions to Language Service Providers (LSPs) and web agencies.

Easyling knew that tapping into China or showing clients the way into a foreign market would set itself apart from others.
The question was...how?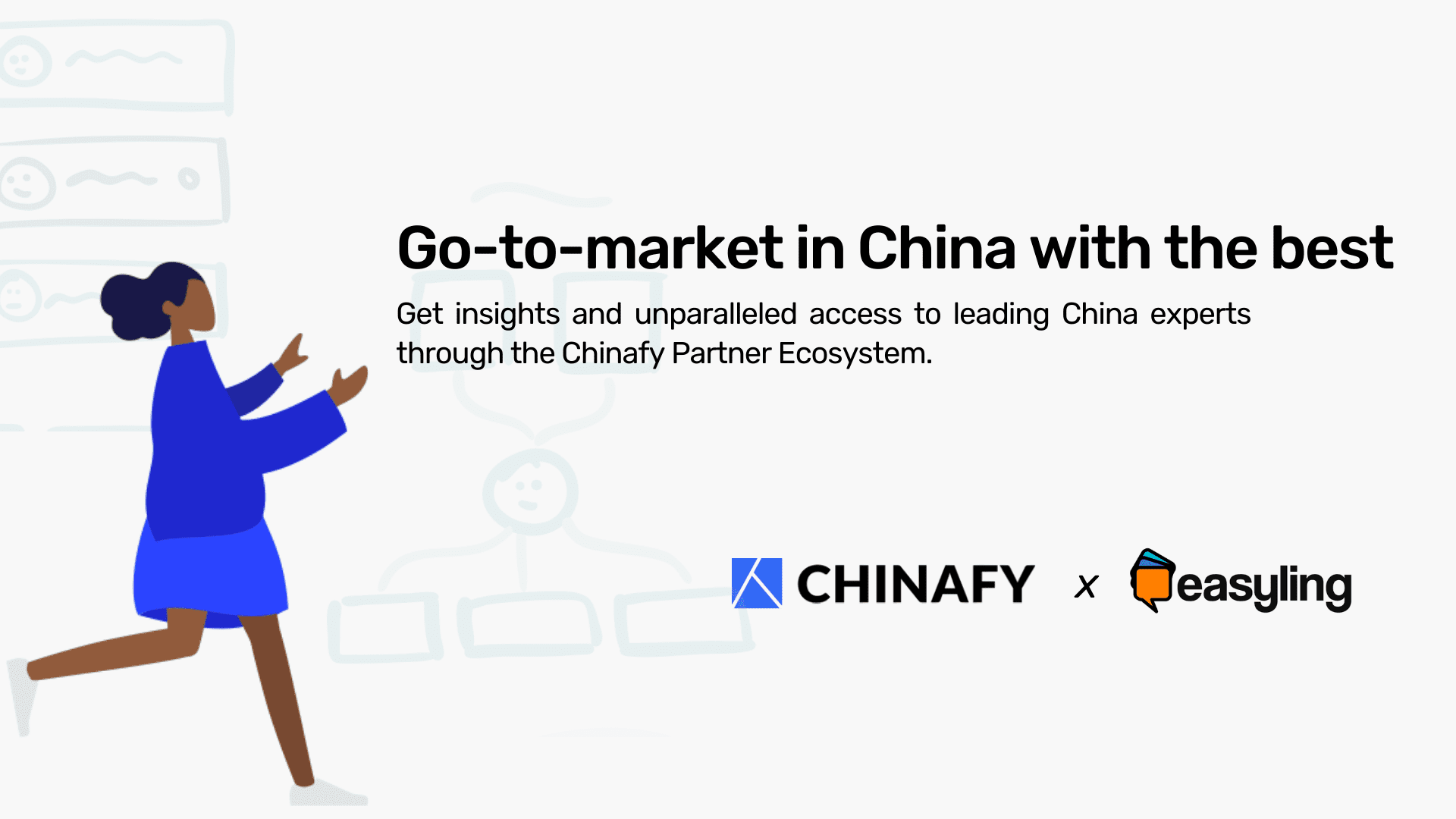 The Challenges

Speed is an inevitable roadblock when it comes to website delivery in China.
Built with Squarespace, Easyling's official website faced cross-border delivery issues in China, leading to an average overall loading time of 30 seconds from China.
Deliverability was the secondary, if not more important, roadblock.
Easyling heavily relies on YouTube as its primary video player to deliver user tutorials. As Youtube is inaccessible in China, none of those videos were visible to website visitors from China.
Easyling was determined to change that, and they did.
The Chinafy Results

With Chinafy, Easyling was able to accelerate their website speed times to be 10x faster. Comparing the website before vs after Chinafy from Shanghai, the average Page Complete times respectively are -
Before Chinafy: 30.5 seconds
After Chinafy: 3.3 seconds
See raw data below: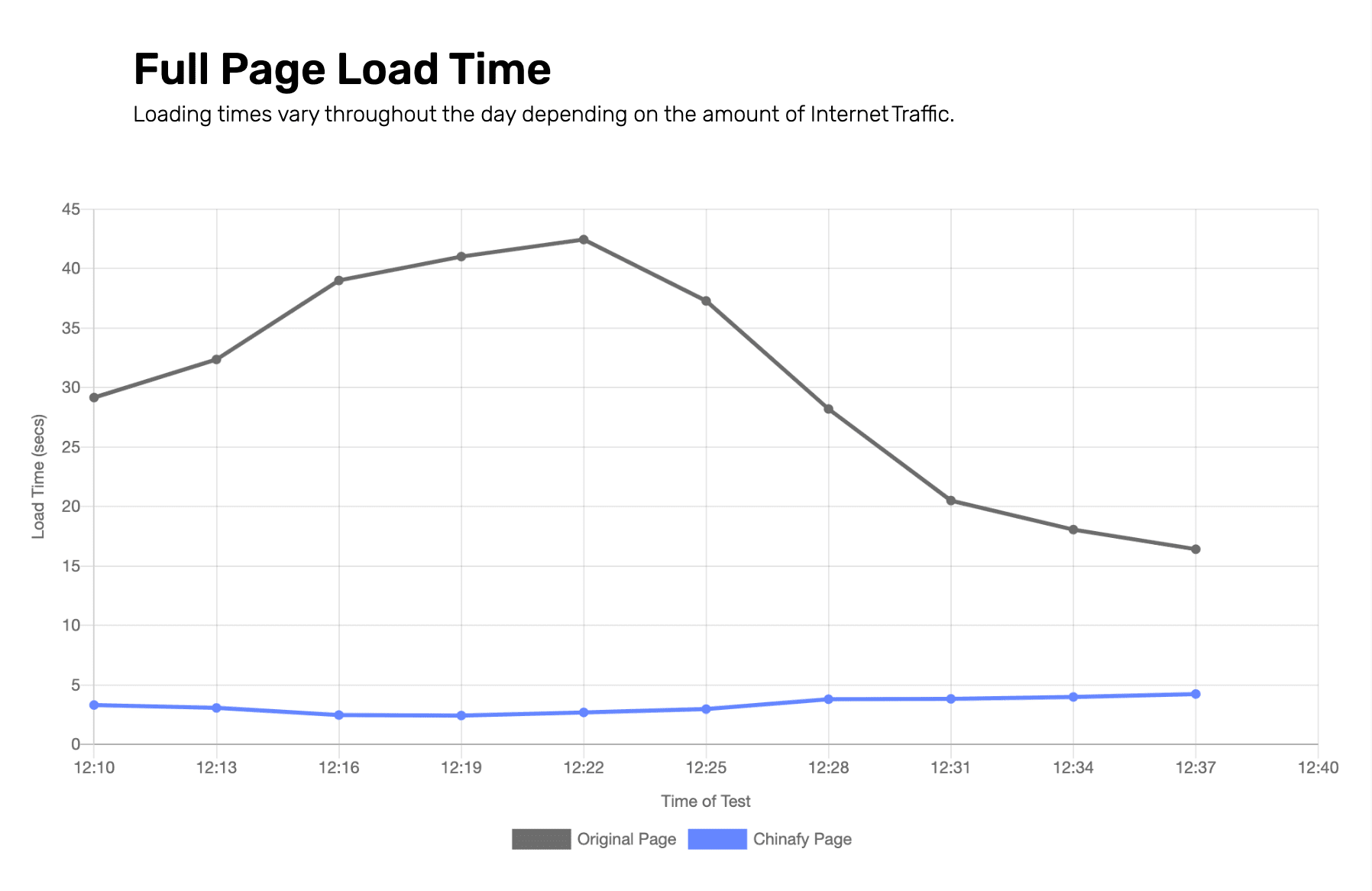 Video Content Delivery Made Easy
With Chinafy, the Easyling team was also able to fully display their rich video content in China with Chinafy. Non-China visitors can also continue to access their YouTube embeds, as intended.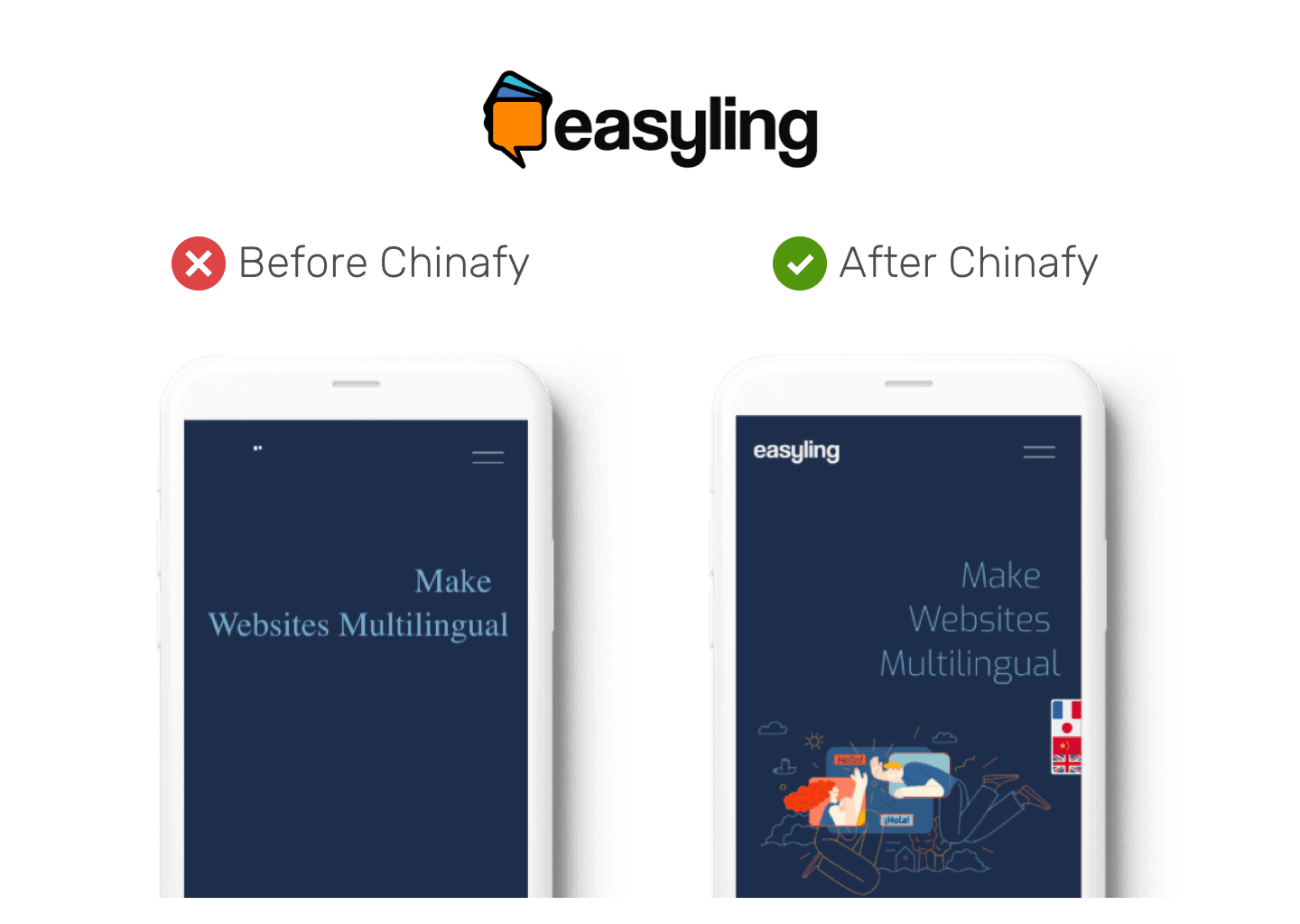 And, the cherry on top? The Easyling team continues to manage their original website as they normally do, and maintain full administrative control over their video content via the Chinafy Dashboard.

Don't just take our word. Take theirs!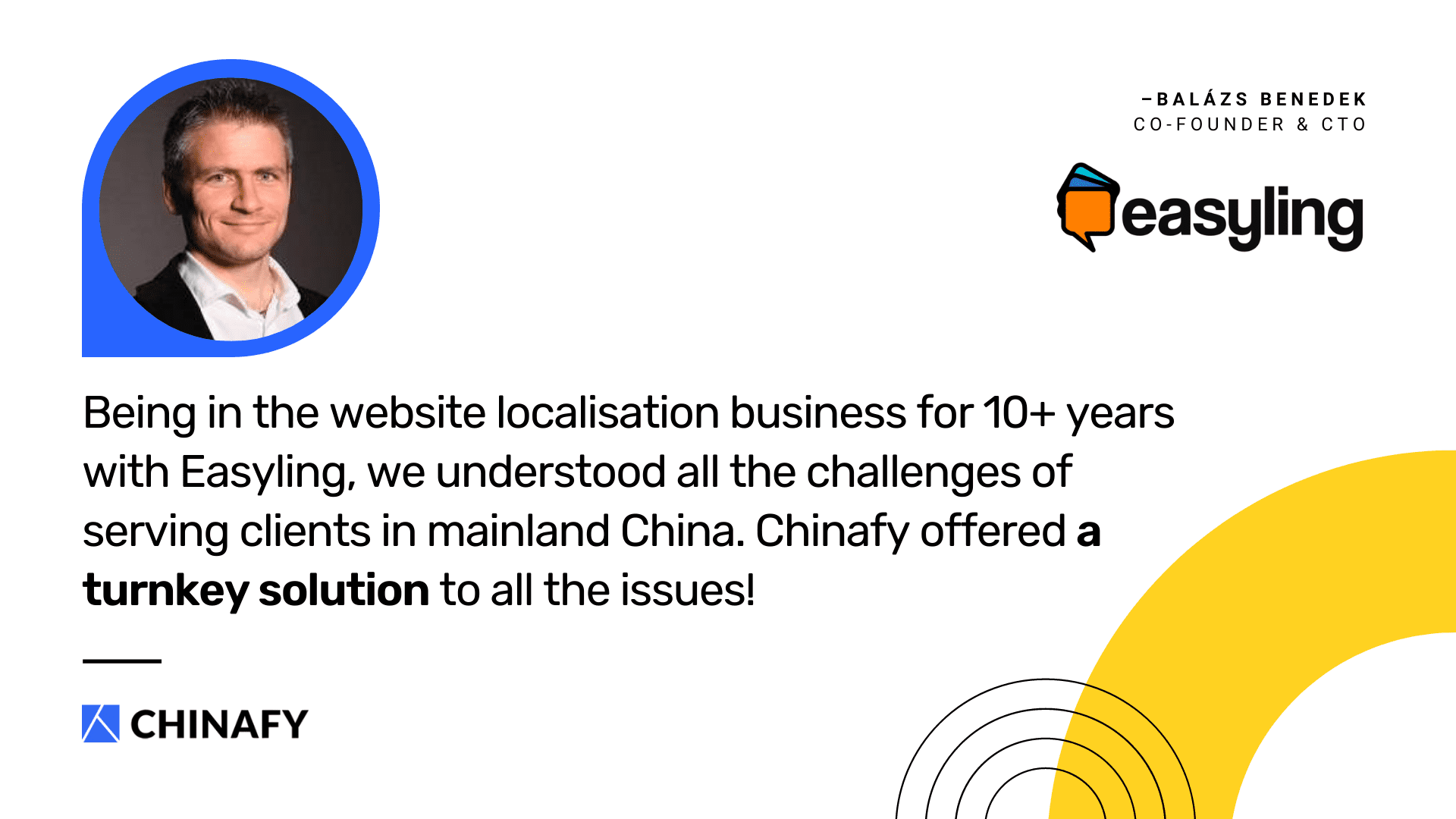 Want to localise your website? Click "Get Started" to learn how Easyling & Chinafy can help.