About AYANA

AYANA is an award-winning luxury hotel and resort brand located on a secluded cliff-top land overlooking the coastline in Bali, Indonesia. Named by CNN as a hotel with one of the best sunset views in Bali, AYANA also holds various prestigious titles such as "World's Best Hotel Bars", "World's Leading Family Resort", and "Most Outstanding Fully-integrated Resort Destination for Indonesia" just to name a few.
With close to 300 rooms and 80 private pool villas on its premise, AYANA's service excellence is evidenced by its glowing 4.7-star rating (out of 5) with 7,200 reviews on Google.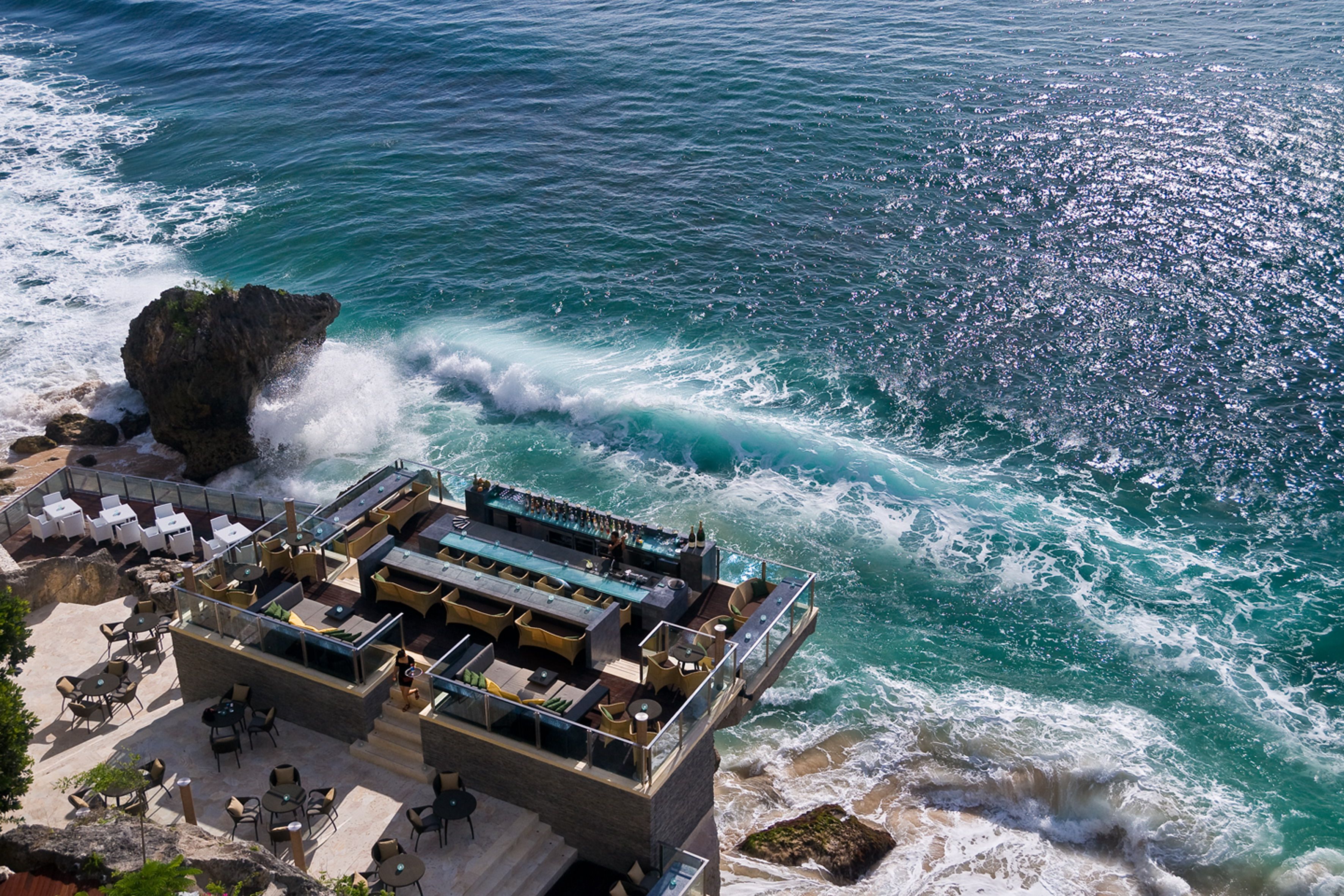 Location: Bali, Indonesia
Industry: Tourism
CMS: Custom
Currently, at the forefront of global covid recovery, China has seen promising growth in domestic tourism with outbound travels expected to make a strong comeback.
According to China Outbound Tourism Research Institute, the number of border crossings from Mainland China will not only soar but exceed its 2019 record, to a forecasted figure of 180 million.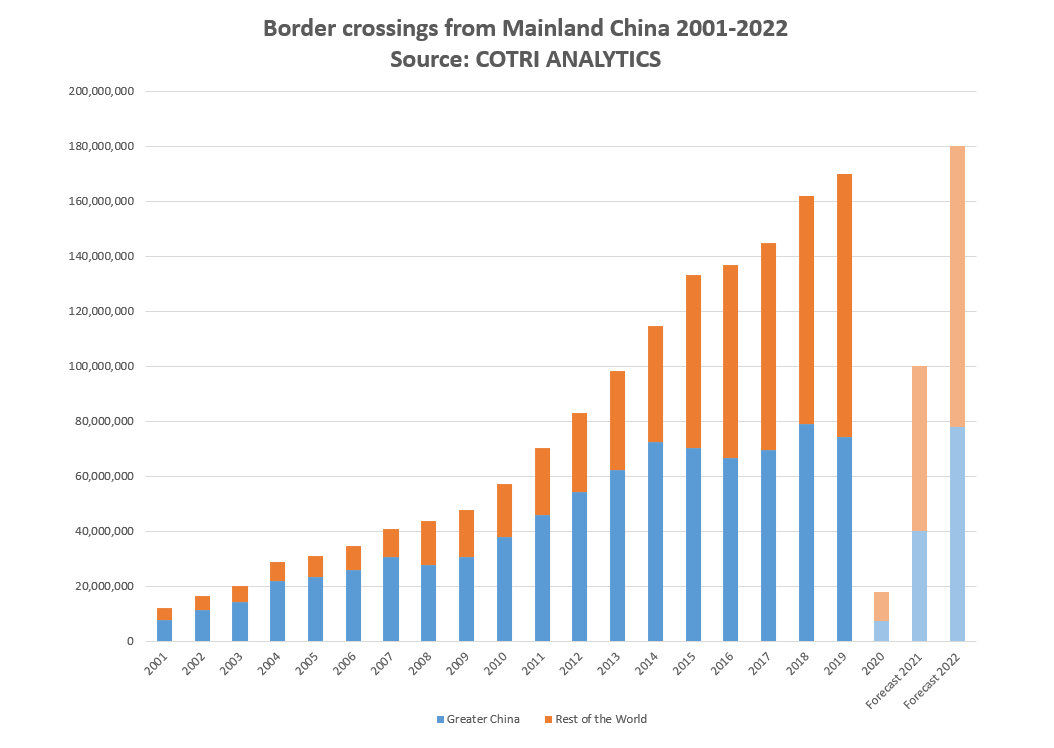 China remains a key market for international tourism including Indonesia.
With global travel to resume inevitably, the AYANA team wanted to invest in upgrading their current site to include localized Chinese content including text and media, like its localized Youku videos. Conveniently located just 10 kilometers from the Bali airport, the team also wanted to ensure its accessibility is clearly communicated prior to booking.
Most importantly, it was also key that this website achieved better loading times in China to provide better service for travellers, if not friction-free.
Ahead of its launch, the AYANA team reached out to Chinafy to ensure that when launched, the localized site would perform strongly in China.
What is the revenue impact of website incompatibility?
Read more in "What's the Cost of Incompatibility and Not Booking Direct?"
The Objectives
When it comes to website localisation for China, AYANA team had a few objectives in mind -
A high-performance booking portal to make hotel reservations smoothly and fast
A visually dynamic site that showcases AYANA's incredible location and breadth of offerings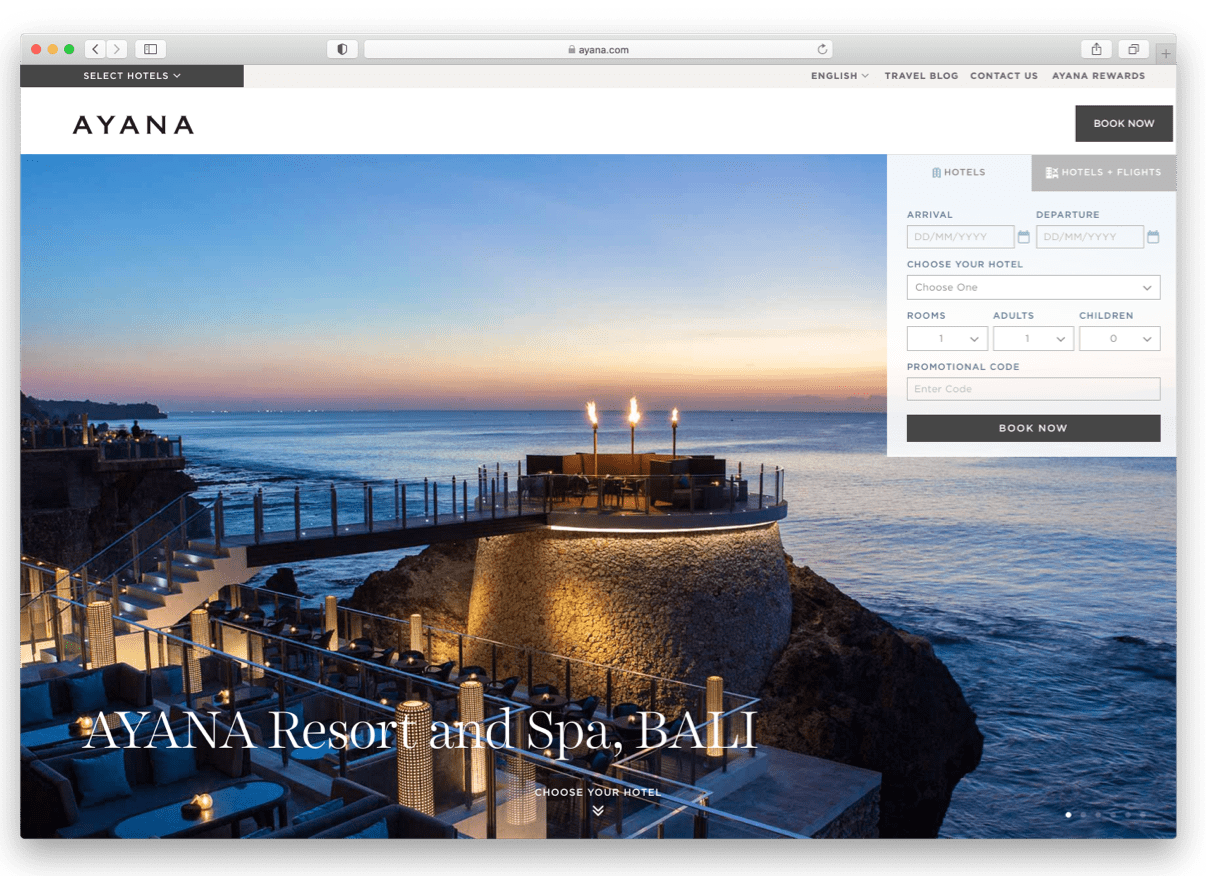 Needless to say, Chinafy was able to help!
The Results
Before Chinafy: Times out or fully loading in 90.6s on average (in grey)
After Chinafy: fully loading in 7.6 with enhanced interactivity (in blue)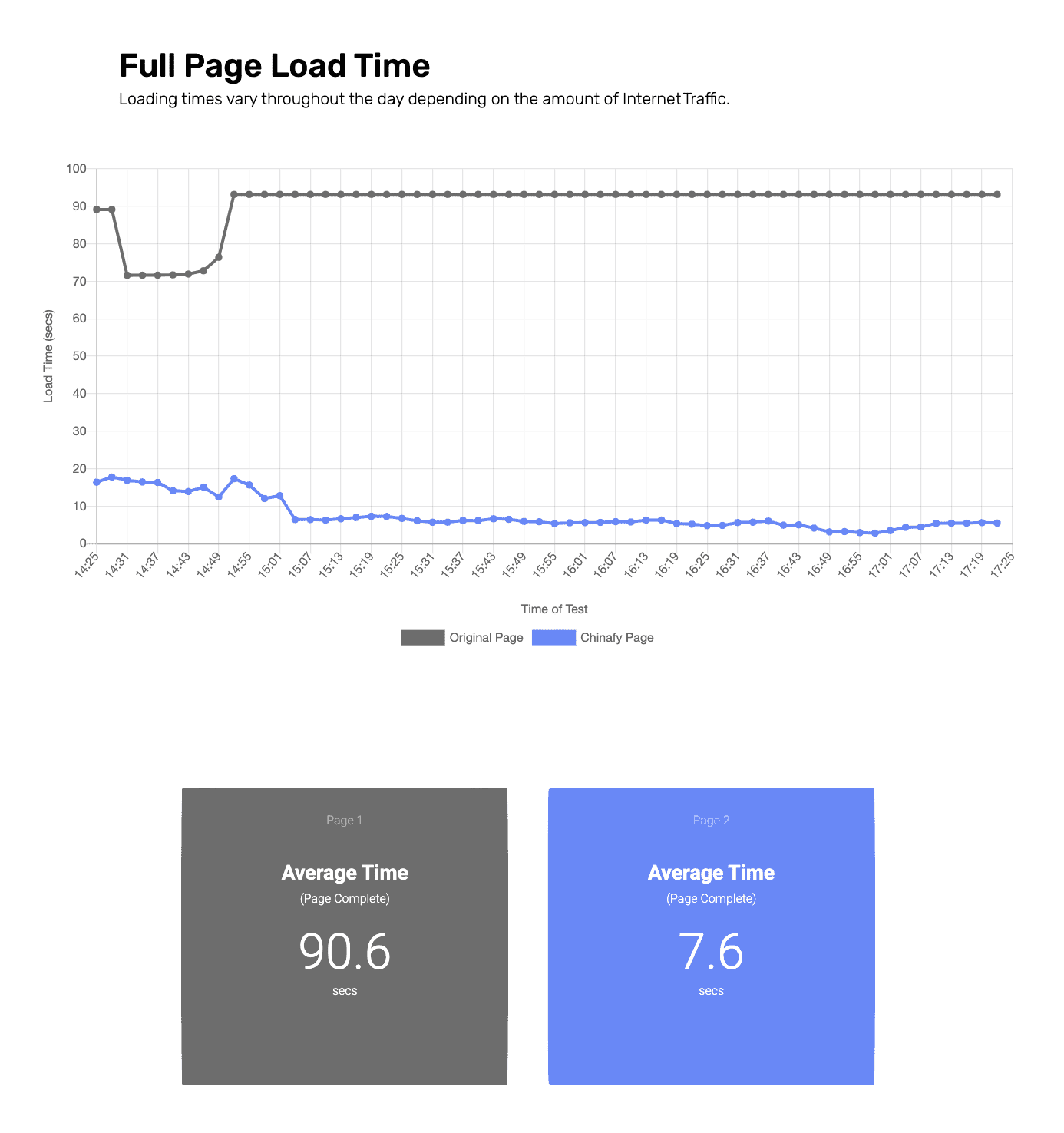 💡After Chinafy, the AYANA site is 11.9x faster in China!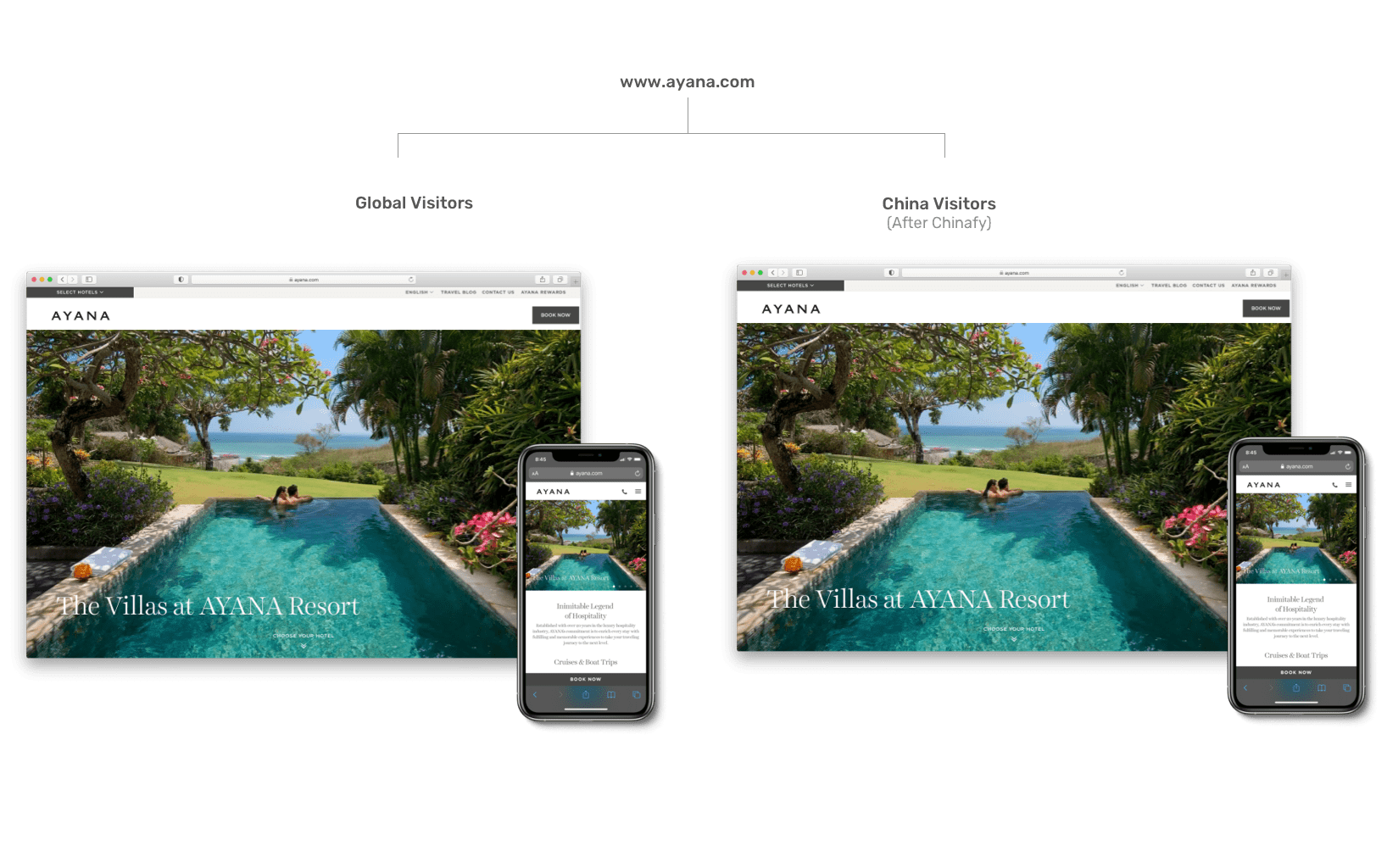 After the Chinafy optimisation process, the AYANA team was also able to -
Ensure full interactivity of the entire website especially its booking portal
Ensure that its content across maps and videos are viewable in China
Configure its site so that Google Analytics and Matomo Analytics can fire in China as intended
Update their site from Indonesia with ongoing automated optimisation powered by Chinafy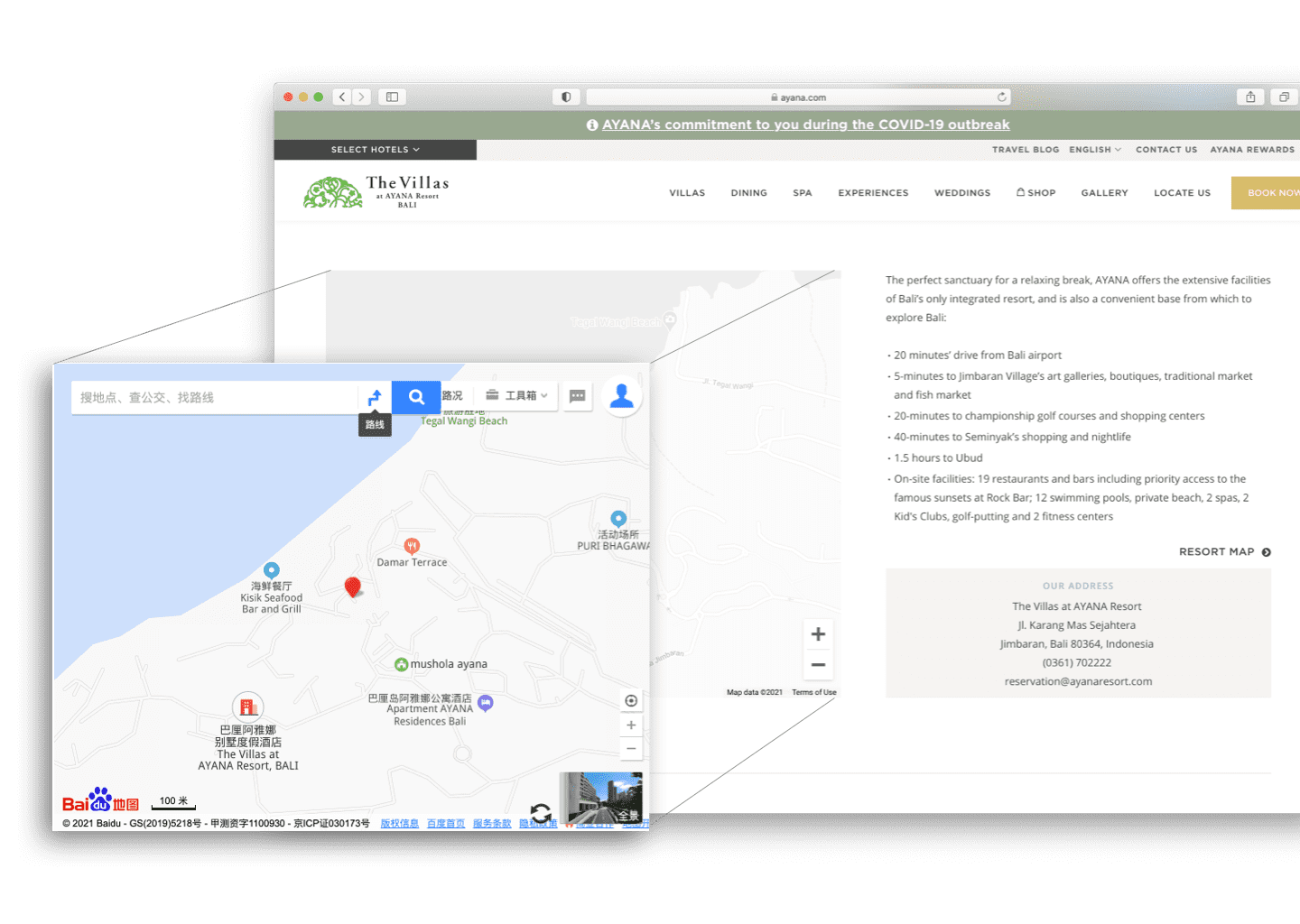 Does your site work in China?
Try our Visual Speed Test tool to see how it loads in China, in real-time.