Let's assume you live in (and maybe work for) an incredible city, and you've been tasked to lead a marketing campaign to reach Chinese visitors. Your city may be small in size, but mighty in potential - so you're the underdog competing with the Chinese tourist hot-spots like cities in Thailand or Japan.
How do you increase your odds of success in the unique Chinese market?
In this article, we'll go through a framework to think through your campaign strategy and how it applies to the real-world example of the City of Colmar's, this year's most-voted #1 Must-See Destination in Europe.
Purpose: Why multi-channel marketing especially matters in China (and a social media account is not enough)

Strategy: How to narrow down the right multi-channel marketing strategy for your campaign
Execution: Some tips and practices when executing your campaign
Skip to the bottom for TLDR; Quick Tips
Why does a multi-channel campaign matter especially in China?

Competition is high, engagement can never be assumed, and having a multi-channel campaign maximises your odds of success.

Remember...in any campaign, you're trying to get your visitors to 'do' something (see more on conversion metrics below). The best way to do this is the reach people where they are already. In China, that's on multiple channels and mostly on mobile.

Among the top social media platforms in China - WeChat is the largest, with 654.1 million users in 2019, followed by Douyin with 442.6 million and Sina Weibo with 359.6 million. [ EMarketer 2019 ]

Don't just take my word for it. All, if not almost all, of top performing campaigns in 2019 were multi-channel marketing initiatives - tapping into a combination of digital touch points including a website, WeChat, Weibo, Douyin, and Xiaohongshu.
"Too Australian for Words" Campaign - Tourism Australia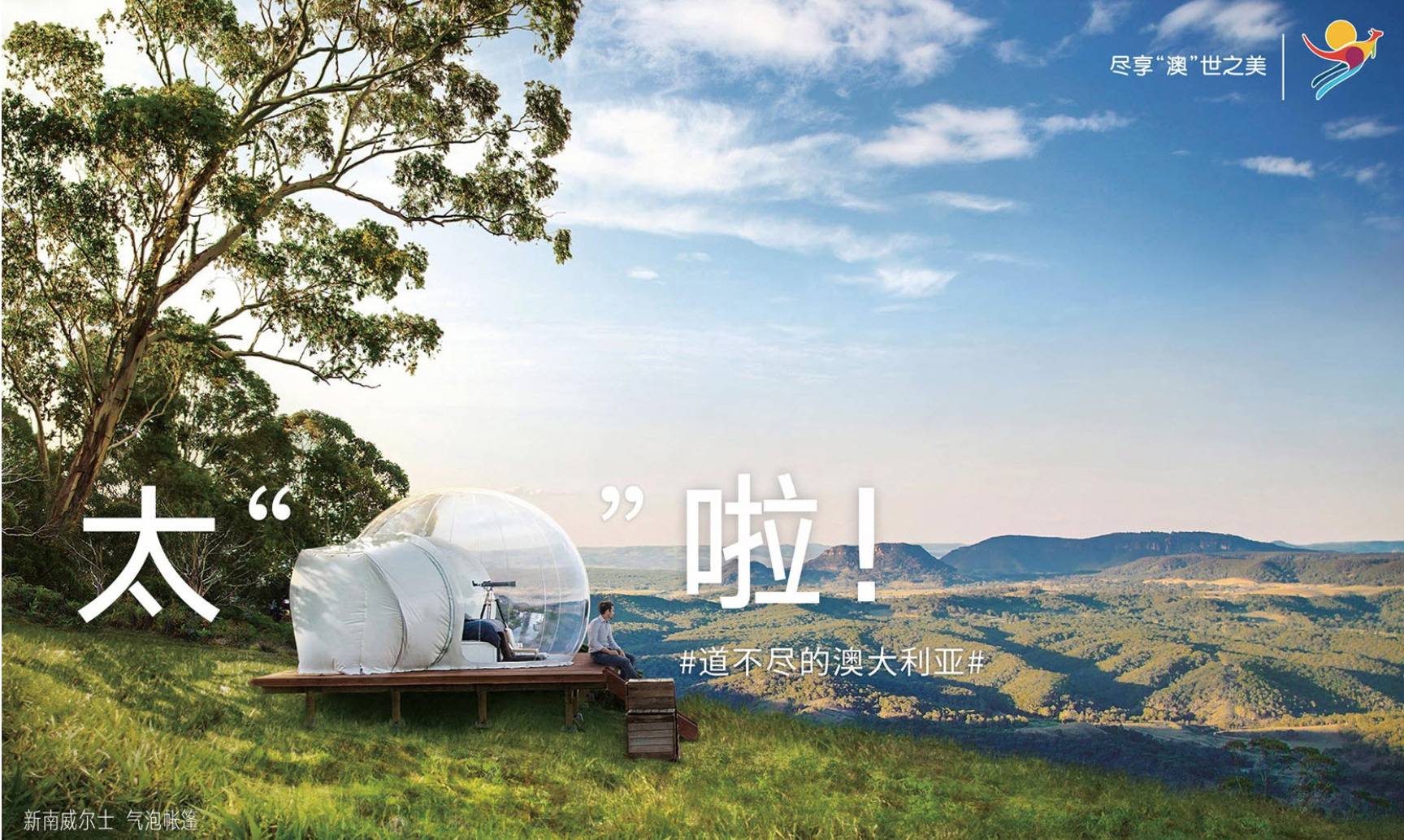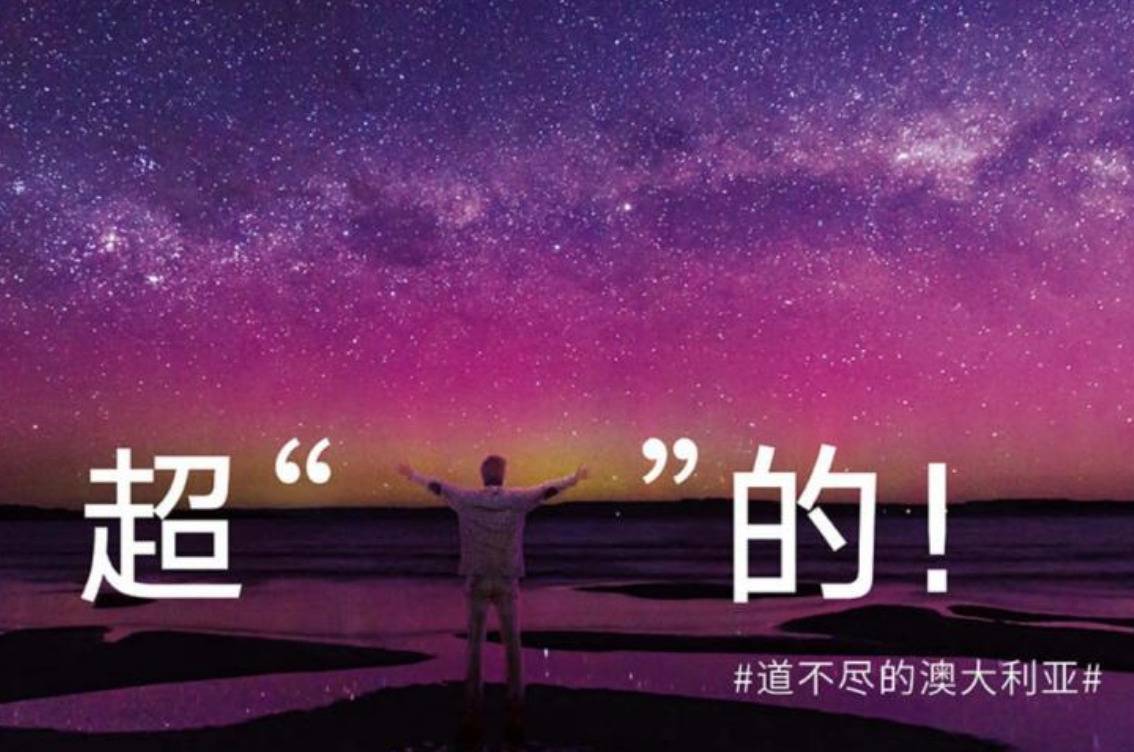 "Australia already has a strong affinity amongst Chinese travellers, however we must continue to find new ways to appeal to the Chinese market," -Senator the Hon. Simon Birmingham, Australia's Minister for Trade, Tourism and Investment,
This $5 million advertising campaign targets Free and Independent Travellers (FITs) from China. Their coordinated digital strategy involves, among other things - An official Chinese website australia.cn/zh-cn, ongoing partnerships with Key Opinion Influencers (KOLs) on WeChat, content on Mafengwo to collectively drive traffic to Tourism Australia's official accounts, digital content across Youku and Weibo as well as offline adverts across billboards in Chinese cities.
While the Colmar campaign was arguably on a smaller scale - as a city as opposed to a country - the Colmar Tourism group nonetheless similarly succeeded with a clear multi-touchpoint strategy in mind.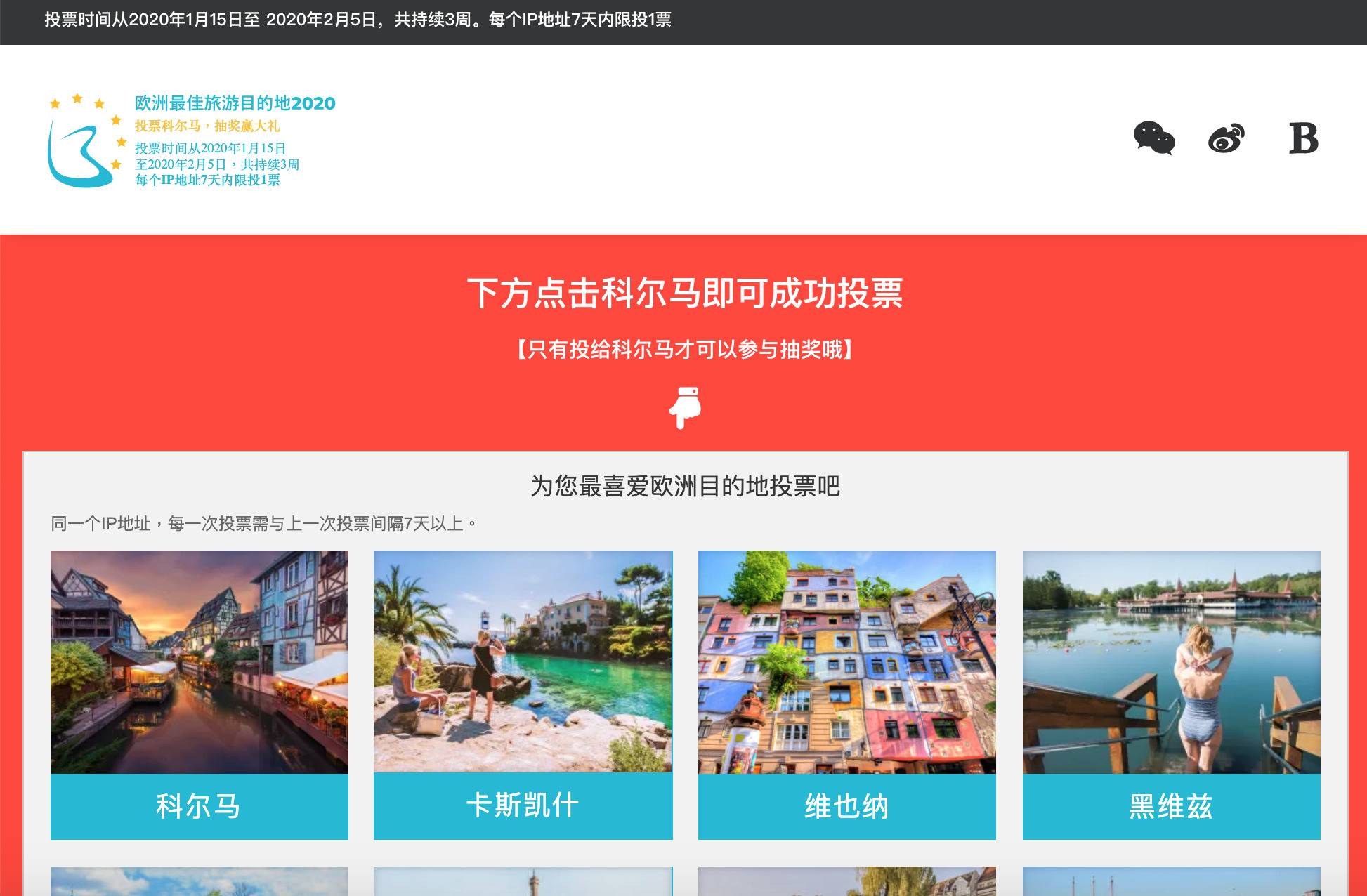 WeChat and Weibo links were made easily accessible on their website, and vice versa. The goal being - direct end users to the website to drive votes.
Finding the right multi-channel marketing strategy for your Tourism campaign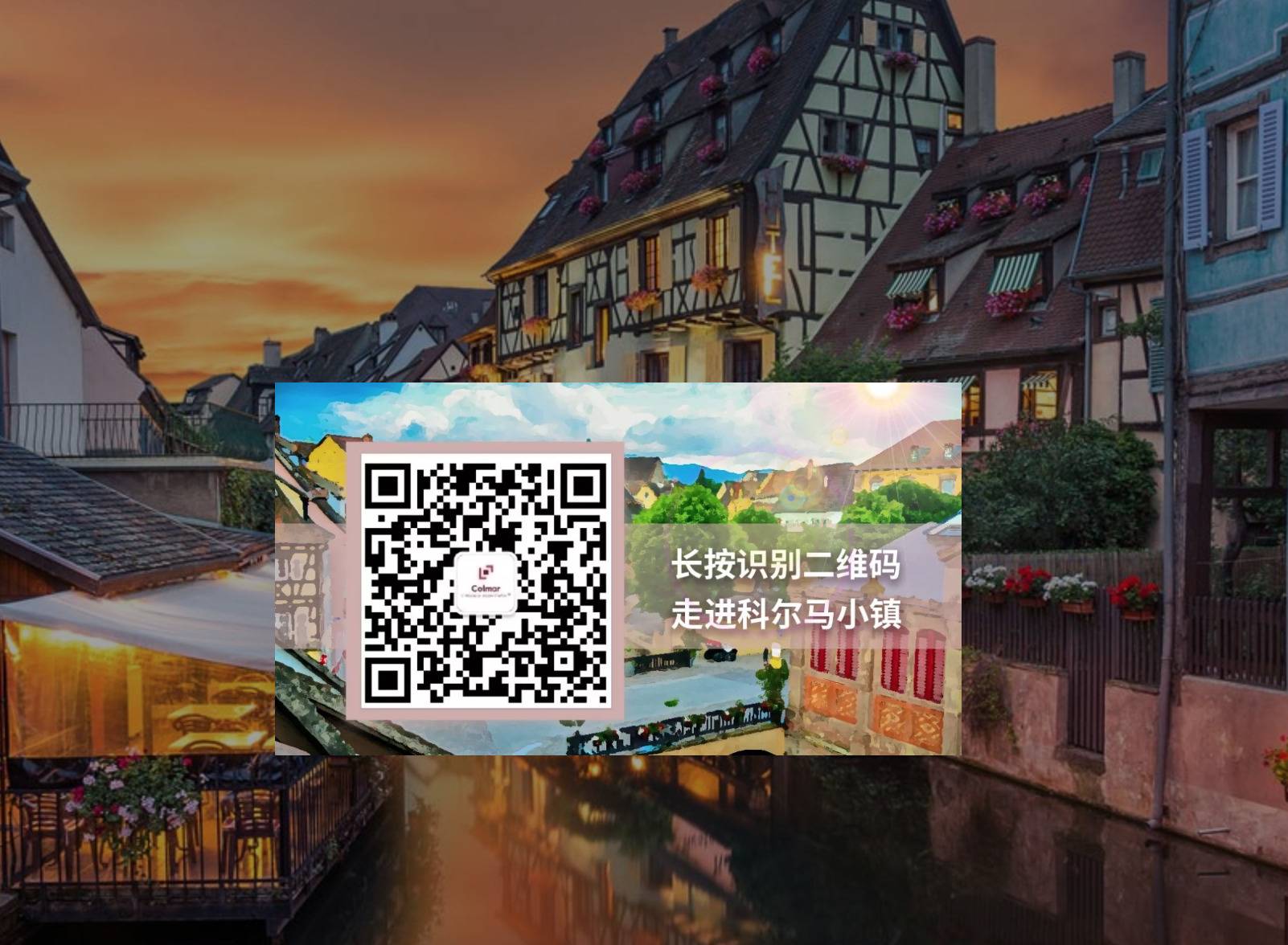 1. Dispel Any Myths
First things first, throw out any myths or preconceptions you may have for Chinese Tourists.
While there may be parallels in technologies between China and non-Chinese markets, you have to recognise the digital playing field is unlike any other country's.
Think: Different and constantly evolving platforms, different digital behaviour, and consumer interests. In order for your campaign to have any chance of success, your messaging has to be localised to the Chinese market.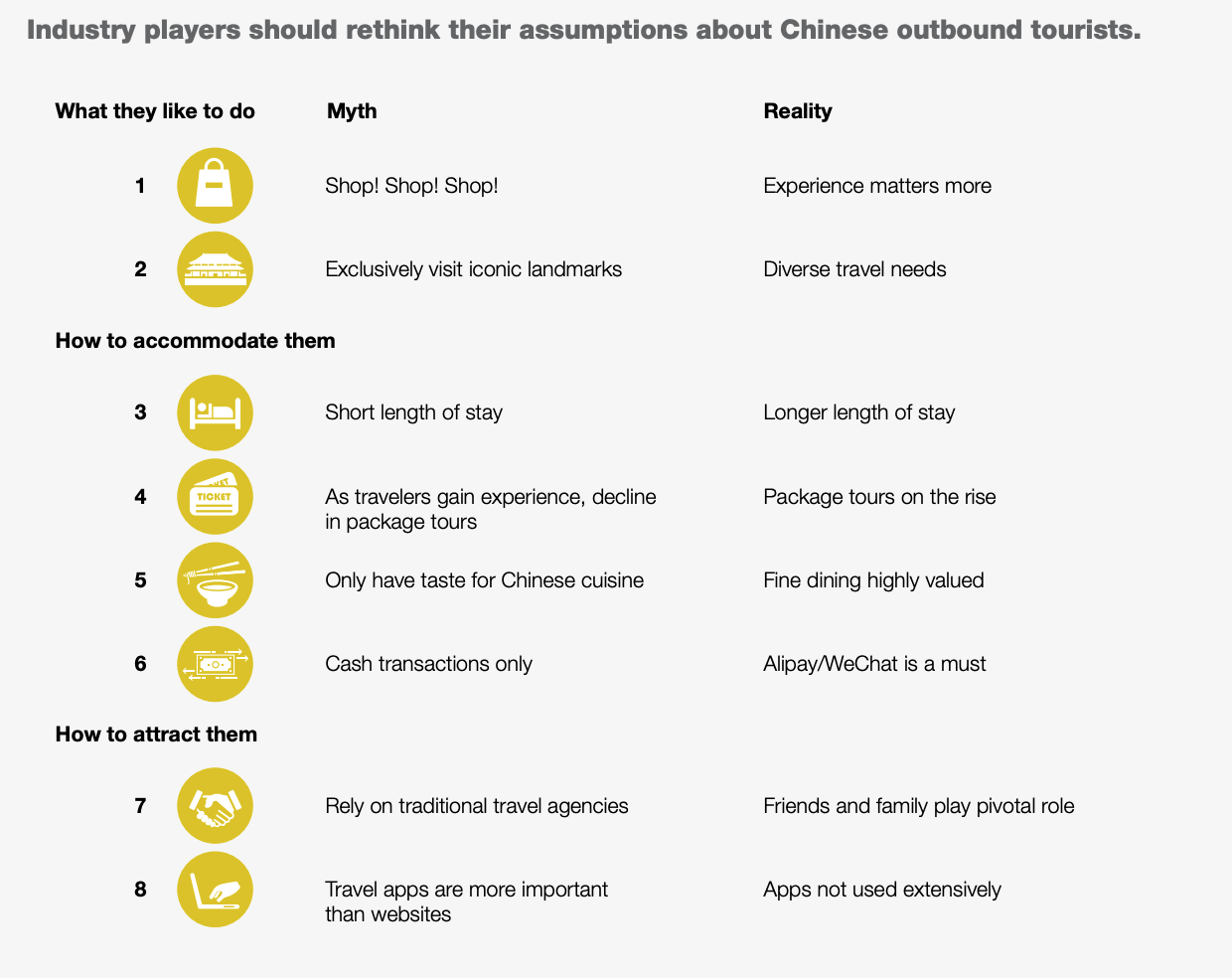 2. Determine your primary objective
What is the primary purpose of your campaign? Is it branding & awareness? New visitor engagement? Or purchasing?
3. Identify your primary metric
Once you've determined your campaign's purpose - you can then identify your key metric. In a multi-channel campaign, this is especially key as you'll likely have to track analytics across various platforms. Grouping your efforts under a single metric will help you to determine the success of the campaign.
For #TooAustralianForWords - a primarily Brand & Awareness campaign, the key metric are impressions.
On the other hand, the Vote Colmar campaign had a clear conversion component - voting.
4. Identify who can help you achieve that objective
As someone starting from scratch you may not have much of a digital presence in China, so tap into the networks of those who do. Whether you hire an agency or do this research yourself, it's critical that you put time into finding Key Opinion Influencer consistency and fit.
Think of this campaign as part of a longer-term initiative meant to inspire your core audience.
When finding the right influencers , make sure to constantly ask -
Is their messaging consistent?
Is their consistent message a good fit for what we're trying to communicate?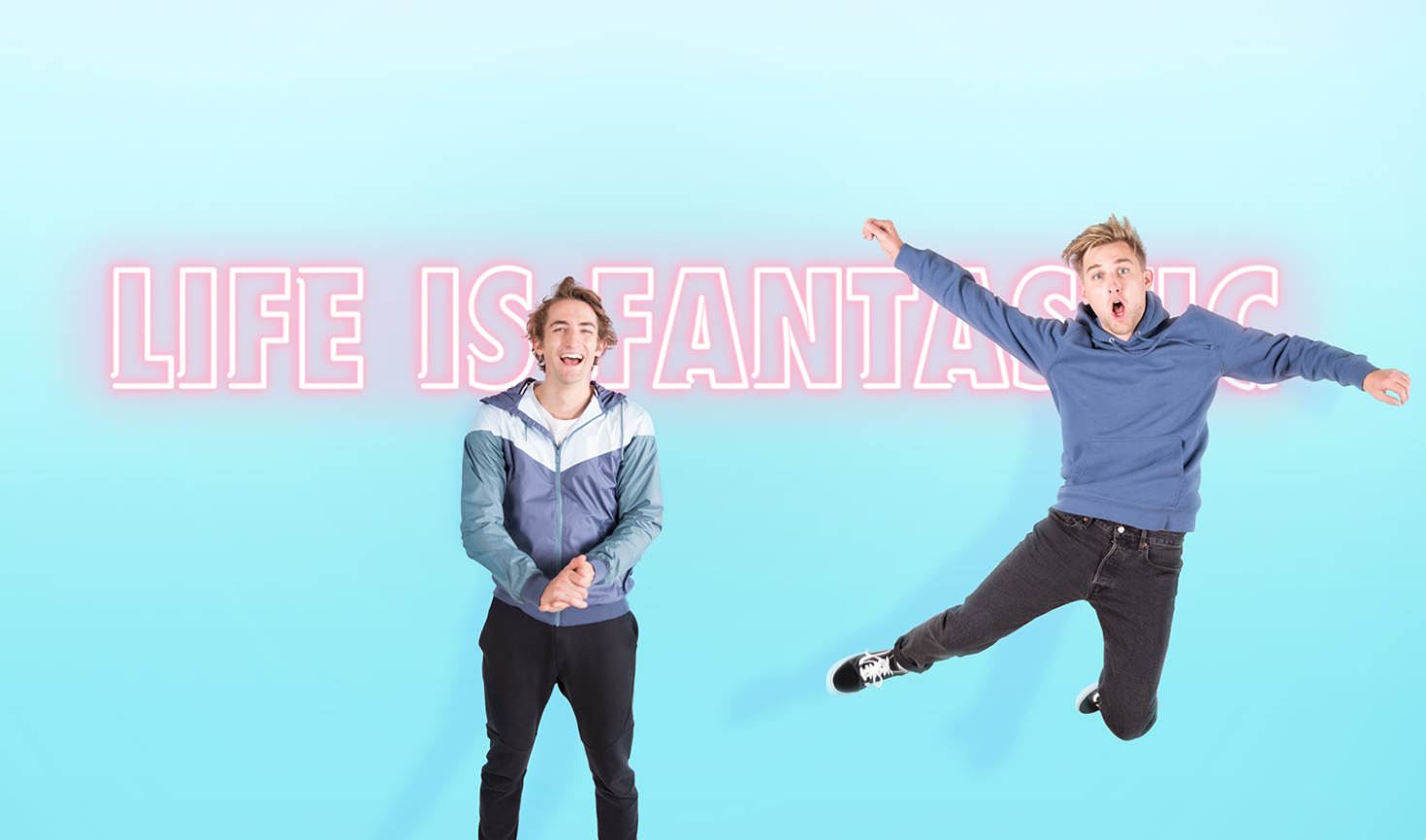 5. Consider performance the whole time
It would be such a shame to have beautiful videos that no one can see, invest in KOLs to drive traffic to a site or channel that doesn't work well, or digital touch-points that don't empower visitors to 'convert' - whether that's submit a vote or simply share your campaign with a friend.
Map out your various touch-points and see whether visitors in China can interact with them smoothly.
Ask - Does your website load properly in China? With the website as the nexus for all marketing efforts, it's essential that you ensure that it loads fast and fully for users in China.
If you have a WeChat or Weibo account, are your pages linking properly to your website and vice versa?
Do your KOLs have a clear Call to Action to share with their followers?
TLDR; Quick Tips & General Best Practices

Here are some Best Practices for supporting a campaign (tips if you're working with us or an agency!)
1. Have a single measurable objective

There are generally many stakeholders in a multi-channel campaign. Having one single metric to work towards helps to streamline the process immensely.

is it to drive votes? Drive views? Drive comments?
2. Set-up your analytics to measure for success (or lack thereof)
Use Google Analytics or Matomo, consider different referral links for your KOLs, use a single hashtag or set of hashtags for marketing channels. Simply put - make sure you have a way to know where your traffic comes from and how it contributes to your ultimate objective.
3. Have a shared schedule with one or two point people
Often times these campaigns are a multi-team initiative. Set point people so everyone knows who they are and what they do. This helps to escalate problems quickly - especially if you work in multiple time zones. We found this critical for the Colmar campaign with people across cities in China and France.
3. Plan ahead but expect the unexpected
It sounds obvious, but especially when familiarisation of different marketing channels comes into play - time is your friend, and you need to use it. You've got one shot at a campaign window, so make sure you have the right people onboard to execute from start to finish.
Better yet, make sure you have a strong and experienced technical team in place for when things don't go according to plan (e.g. crazy traffic spikes).
4. Don't go at it alone.
Multi-channel campaigns means more work. So partner with people like us at Chinafy to help with China-optimisation & Web Performance, digital agencies to build and localise a site or even companies to help you find and manage KOLs.