We love hearing from happy customers. Better yet, we love being able to celebrate our client's well-deserved wins.

This year, the beautiful City of Colmar in France just won the coveted title of the #1 Must-See European Destination for 2020 (yay!).
The credit is their's, but we're just happy and proud to have played our part :)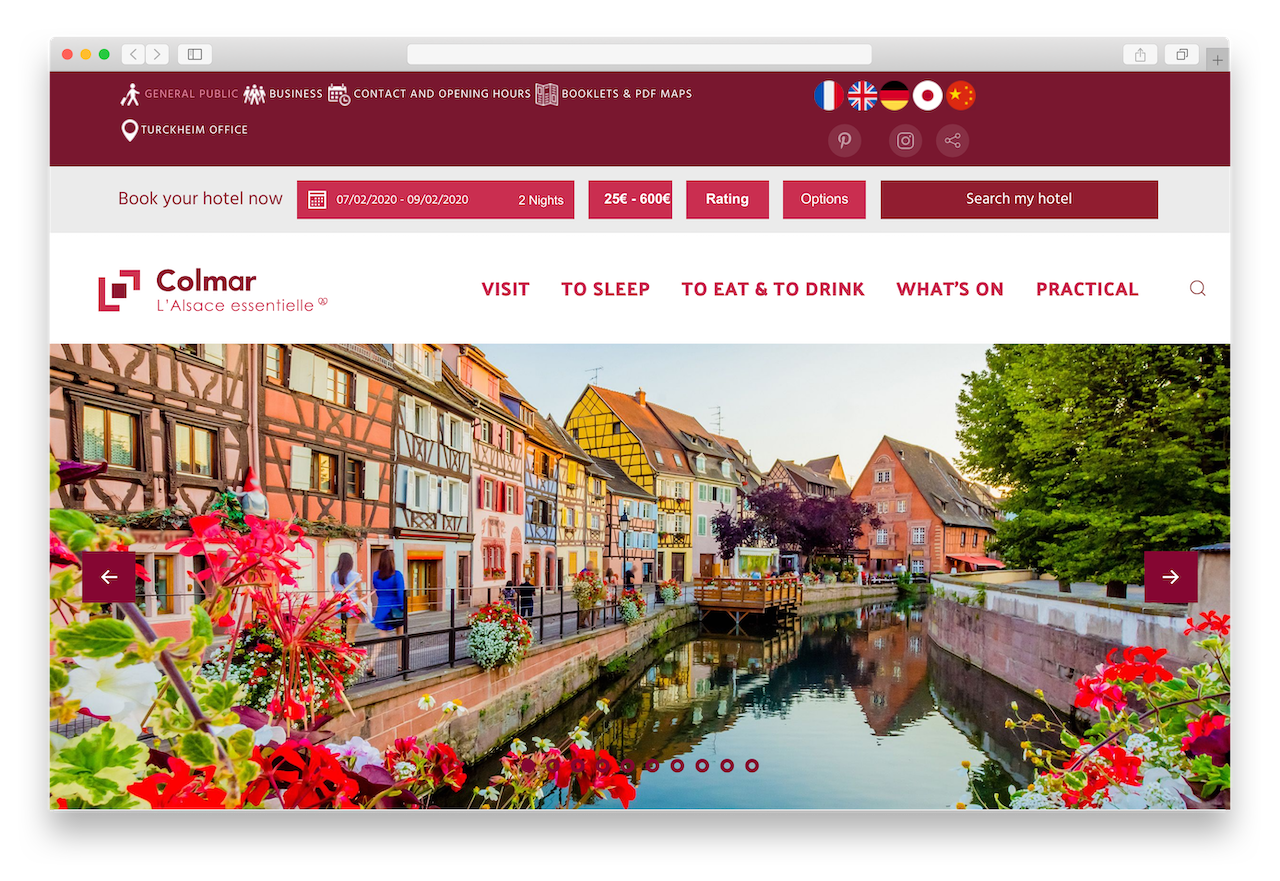 In this article, we'll highlight how we worked with Colmar Tourism and their agency, Codelsior, to power their final voting touchpoint for tens of thousands of visitors, 8 million+ requests, and multiple marketing channels for China.
For more reflections on their winning campaign, stay peeled for our next article covering -
The importance of a strong performance-based, multi-channel strategy in China
Some Best Practices for supporting a campaign (tips if you're working with us or an agency!)
Don't want to read the full article? Here are some quick facts and figures.
Who we worked with: Colmar Tourism Board, Codelsior France
What was this for? To generate a China-optimised version of the Colmar Tourism site used to participate in The European Best Destination 2020 competition
How long did we have? 2 days before launch
% Speed Improvement: From 40s+ to 10s on average in China
Scalability: Supported 3.8m requests in one day and 8.7m requests over the course of the entire campaign
The Challenge
As one of 300 countries in a highly competitive competition, Colmar Tourism board understood the importance of leveraging multiple channels to drive traffic and votes on its website. Understanding that a high number of visitors may come from China, it was critical that the voting site would work seamlessly for visitors from a performance and compatibility perspective.
Once Colmar Tourism learned that cn.votecolmar.com was taking upwards of 40s+ to load in China - as is common for most foreign sites - the board's agency approached Chinafy to work on a solution.
Chinafy's role would be to ensure that the site would work well, fast, and more importantly, as consistently as possible...in the ambitious timeline of 2 days.
The Goals

In 2020, Colmar needed to meet 3 key requirements to support its campaign objectives -
Deliver a seamless Customer Web Experience for visitors globally, especially in China
Drive a multi-channel marketing campaign with the ultimate goal of conversions (in this case, votes) on the website
Launch quickly and effectively

The Website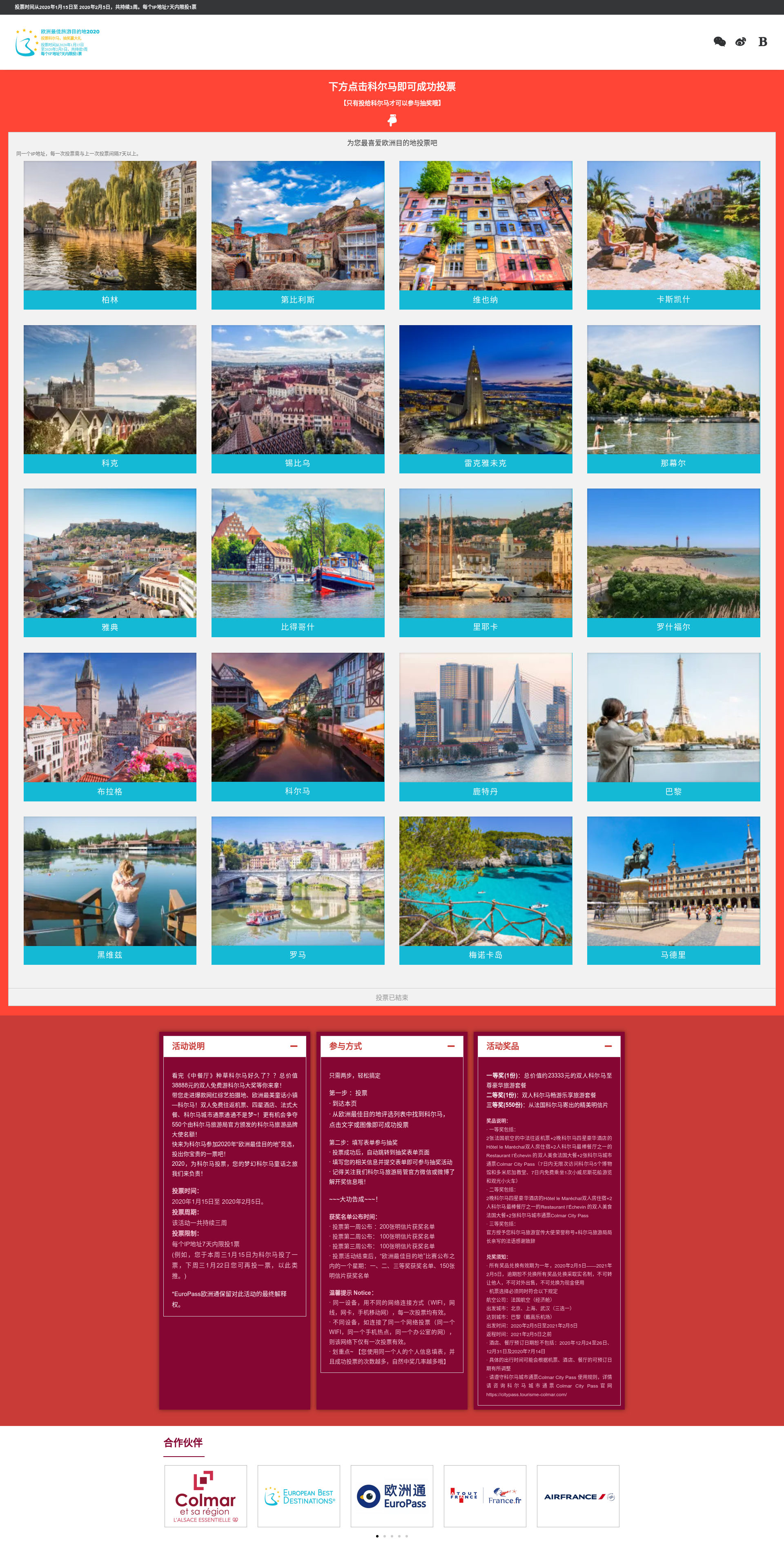 The Process
First, Chinafy scanned & identified blocked or slow resources on the site. The key components of the site would be the -
Dynamic Opinion Stage-powered voting and
The completion form that visitors would be directed to enter their details
After configuring for those two components, we then began testing across various environments and situations - e.g. How would this site be accessed via Safari, Chrome, WeChat, Weibo, Baidu? What are the original site's structure?
Seeing as this was a time-sensitive, high-stakes campaign, we made sure to provide on-hand resources to the best of our abilities with regards to the Chinafy version of the site.
The Results
Colmar was voted the most desirable/attractive destination under the entire EU and their constituent sub tourism bureaus for 2020. There was a record number of total votes, 179,723 votes, with the majority of votes coming from China.

As a result of this award, the city of Colmar will now get extra budget from the EU to promote their city/destination which is a huge win that any city would want.

Based on an independent study of the Multinational Cision, the award "European Best Destination" is estimated to be worth 10 million Euros in terms of media coverage.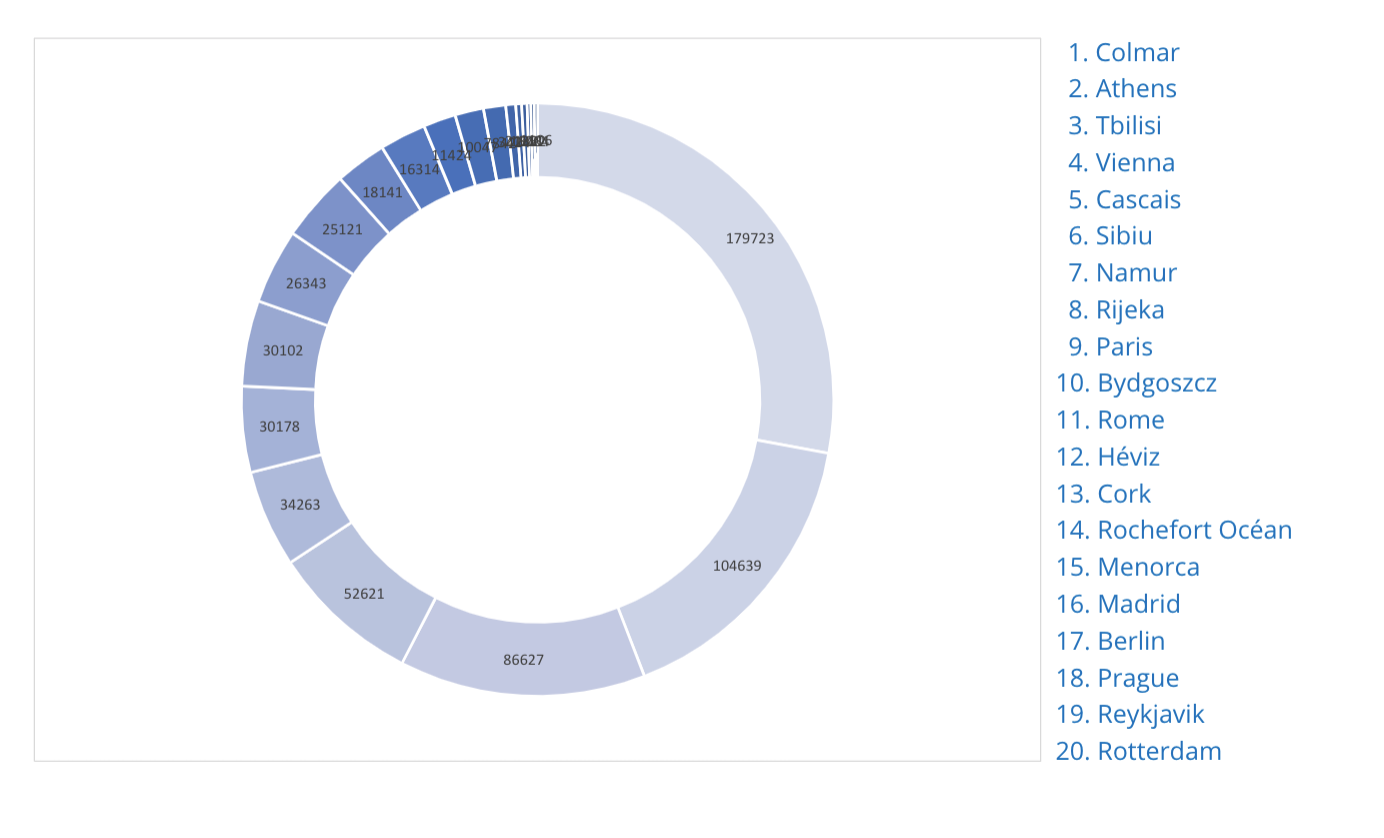 Why Chinafy
We'll help you with an agile & fast roll-out
Minimise Infrastructure Buildout and costs. This is true for any site, but especially true in the context of unpredictable voting campaigns
Challenges will come. Tackle them with our expert support team.