In the vast landscape of the internet, where global connectivity is key, businesses and content creators strive to expand their reach to diverse audiences. For those looking to tap into the digital market of China, understanding the nuances of search engines is a must. While Google dominates much of the world, China has its own digital giant – Baidu. Let's delve into an introduction into Baidu compatibility, to explore the importance of being indexed and visible on this unique search engine.

The Dominance of Baidu in China's Digital Realm

Google might be a household name in many parts of the world, but in China, it takes a back seat to Baidu. With approximately 70% of the search engine market share in China, Baidu is the go-to platform for over a billion internet users. This dominance makes it the primary gateway for businesses aiming to establish an online presence in the Chinese market.
The Unique Ecosystem of Baidu
Understanding Baidu goes beyond recognizing it as just a search engine; it is an integral part of China's digital ecosystem. Baidu offers a range of services beyond search, including maps, news, and even online forums. This multifaceted approach means that being visible on Baidu extends beyond traditional SEO practices, encompassing various aspects of the online experience.
The Significance of Baidu Indexing
To be visible on Baidu, your website needs to be indexed by the search engine. Baidu indexing is the process through which the search engine's bots crawl and catalog web pages, making them retrievable in search results. Unlike Google, Baidu has its own set of rules and algorithms for indexing, and understanding these is crucial for ensuring visibility in the Chinese online landscape.
Optimizing for Baidu: Key Considerations
1. Simplified Chinese and Cultural Relevance
Baidu prioritizes content in Simplified Chinese, and it values cultural relevance. Creating content that resonates with the Chinese audience in terms of language and cultural nuances is fundamental for success on this platform.
2. Backlinks from Chinese Websites
Baidu values backlinks from authoritative Chinese websites.
When engaging in link building for Baidu, it's crucial to ensure the website is hosted in China and features content written in Simplified Chinese. Keep in mind that Baidu tends to crawl non-Chinese content more slowly, less deeply, and less reliably, potentially leading to the oversight of backlinks on non-Chinese sites.
Start your link prospecting journey with these three key areas:
Explore sites ranking well for your targeted keywords.
Investigate sites linking to your competitors on similar topics.
Check popular social media profiles discussing your targeted keywords.
Building a network of quality backlinks from reputable Chinese sources can positively impact your website's visibility on Baidu.
3. Mobile Optimization
As with many global search engines, Baidu places importance on mobile optimization. Given the prevalence of mobile internet usage in China, ensuring that your website is responsive and user-friendly on various devices is crucial.
4. Website Speed
Did you know that Chinese site visitors anticipate a website to load within two seconds, yet a staggering 90% of non-Chinese websites require five seconds or more for loading in China.
Website speed is a crucial factor in Baidu's ranking algorithm. Baidu recognizes the significance of delivering a fast and seamless user experience. Optimizing your website for speed not only aligns with Baidu's preferences but also enhances user satisfaction, contributing to improved search rankings.
You can test your website speed in China by using our free tool: Global Speed Test.
5. Compliance with Chinese Regulations
In China, the Personal Information Protection Law (PIPL) regulates the handling activities of personal information of Chinese nationals and residents.
To adhere to PIPL, businesses need to adeptly manage their data assets.
Here's our thoughts on how to stay compliant with PIPL.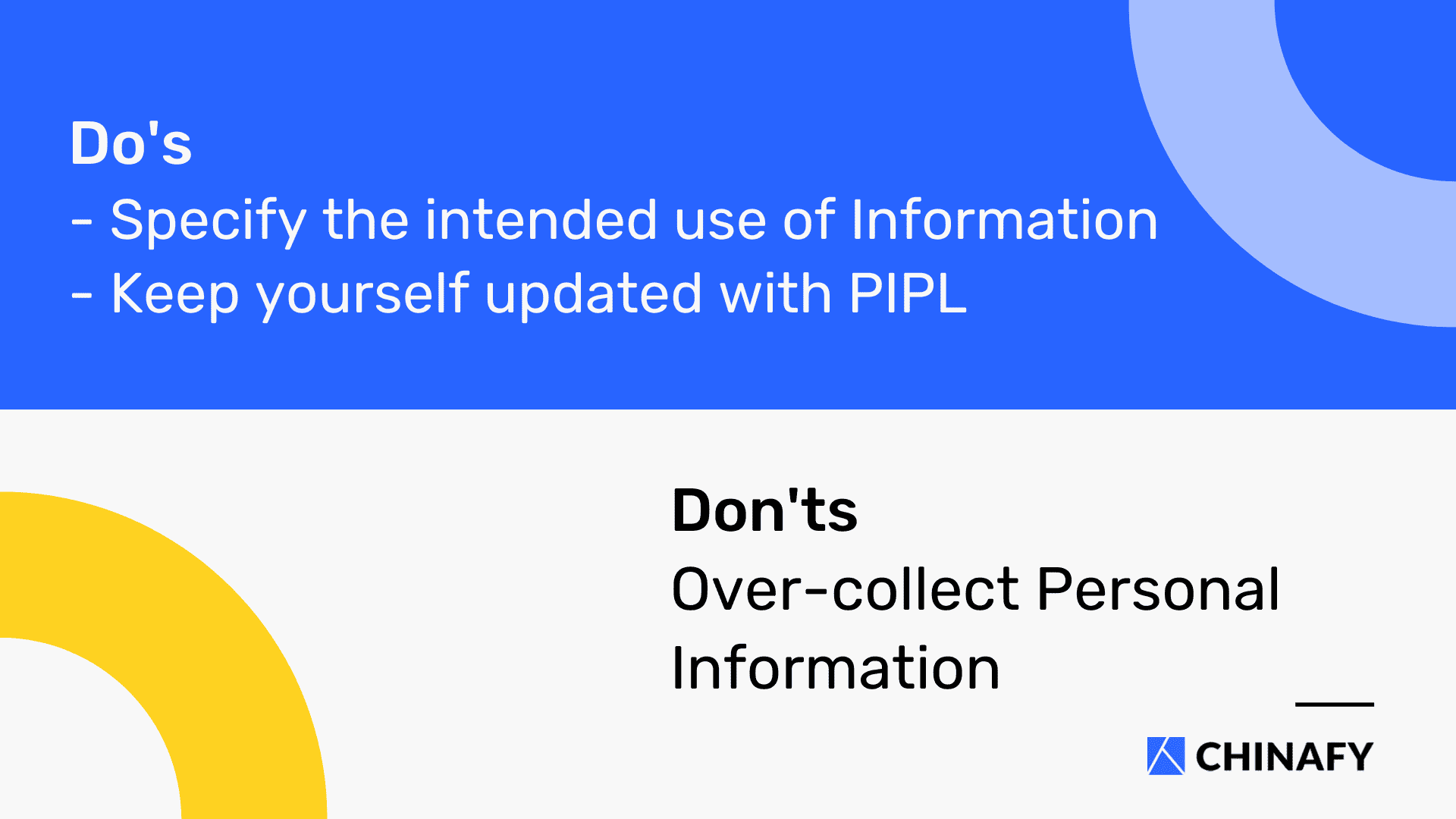 Ensuring that your website follows local laws and regulations enhances its chances of being indexed and visible on Baidu.

Baidu Webmaster Tools: A Crucial Resource
To monitor your website's performance on Baidu, leveraging Baidu Webmaster Tools is essential. This platform provides insights into your site's indexing status, search queries, and other crucial data. Regularly monitoring these metrics allows you to fine-tune your optimization strategy for better visibility.
Case Study: Baidu Optimization Success Story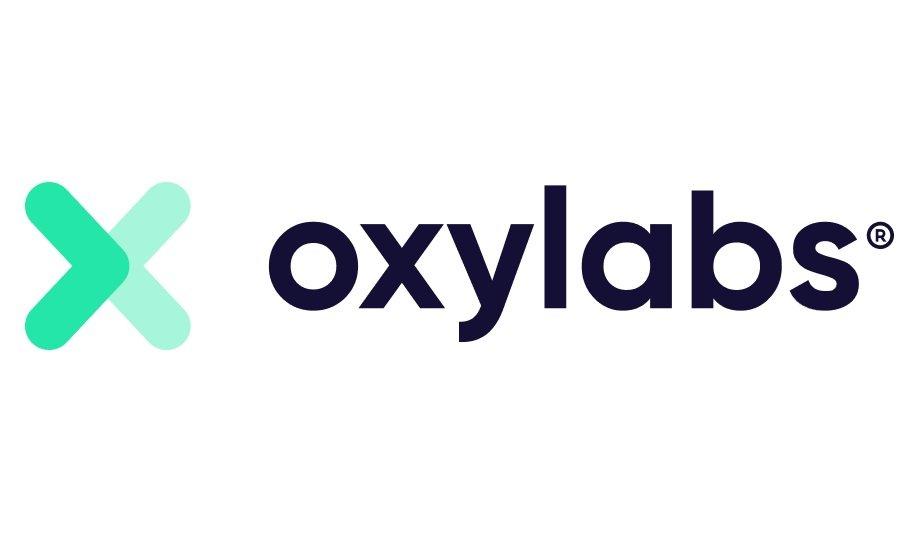 Oxylabs, an API solution provider for large-scale data acquisition, wanted to prioritise Search Engine Marketing (SEM) to accelerate its scaling efforts.
Teaming up with Comms8, an award-winning marketing agency, Oxylabs sought to enhance its online presence in China by collaborating with Chinafy to develop a more performant and SEM-friendly website tailored for the Chinese market.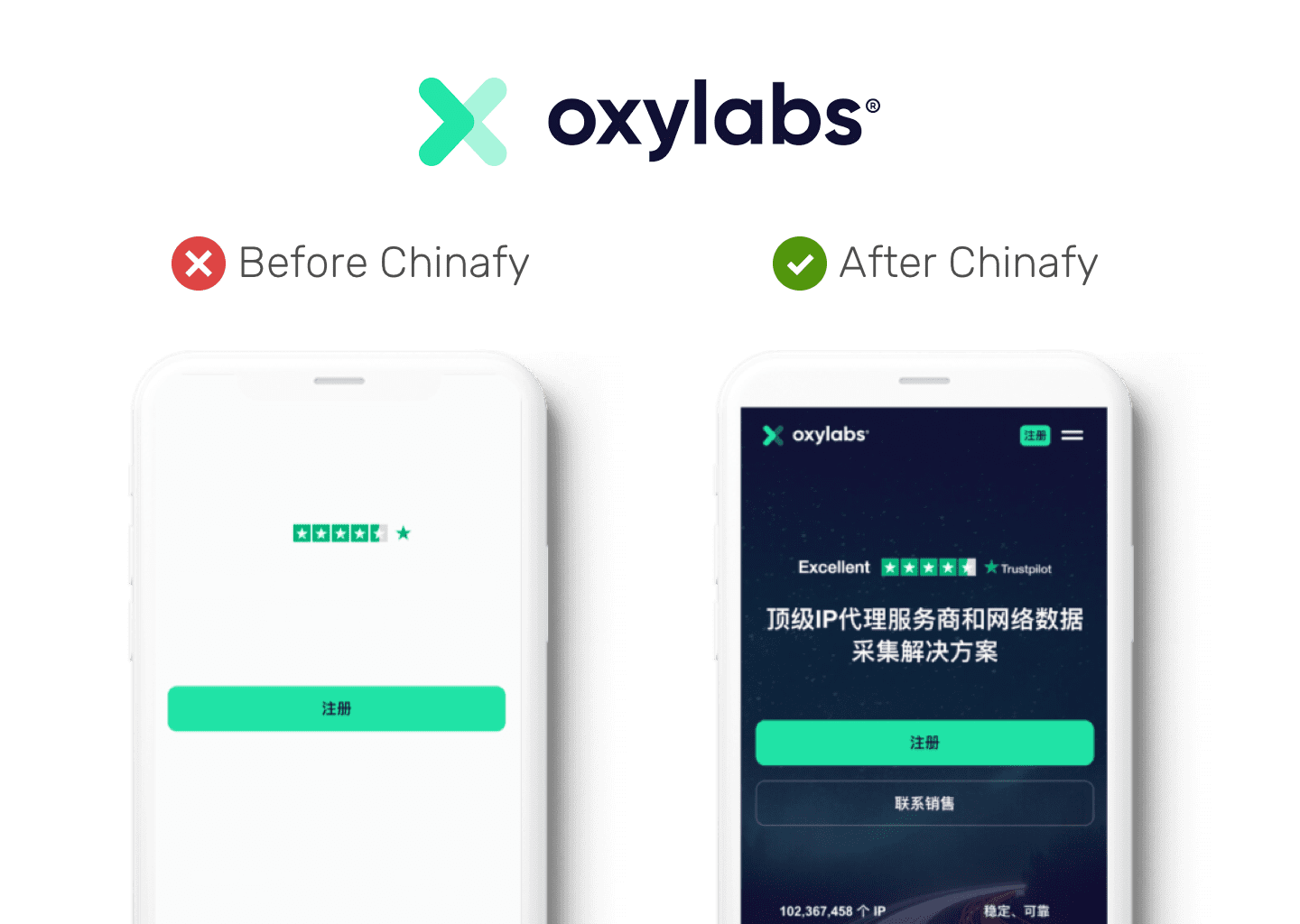 In just two weeks, the collaboration with Chinafy produced remarkable results. Chinafy optimized the Oxylabs website, achieving 280% improvement in loading speed specifically in China. A direct comparison of page complete times in Shanghai revealed a significant reduction from 20.8 seconds before Chinafy to an impressive 7.5 seconds after implementation.
Seizing the opportunity of a faster website, Comms8 was able to achieve substantial SEO improvements. This included the expansion of Oxylabs' backlink profile with the acquisition of hundreds of new links characterized by high relevance and domain authority. The collaboration also led to an increase in the domain authority and overall quality of the Oxylabs website, contributing to enhanced search engine visibility, particularly on Baidu.
One of the key successes was the generation of referral traffic. Comms8's adept strategy, coupled with the improved website performance, ensured the successful attraction of diverse streams of referral traffic to the Oxylabs website. The combined efforts of Chinafy and Comms8 resulted in tangible and verifiable outcomes, showcasing the transformative impact of a faster, more optimized website.
Baidu, with its dominance in China, presents a lucrative opportunity for businesses worldwide. However, to unlock the full potential of this market, one must go beyond standard SEO practices. From language and cultural considerations, website speed to compliance with local regulations, each facet plays a role in determining the visibility and success of a website on Baidu. As the digital bridge between your content and the massive audience in China, Baidu is a realm worth exploring, understanding, and optimizing for optimal success in the ever-evolving digital landscape.