In the realm of short-form video content, Douyin, the Chinese version of TikTok, has emerged as a global phenomenon, amassing over 600 million daily active users. Navigating the Douyin algorithm is a crucial endeavor for content creators and businesses seeking to tap into this expansive user base and amplify their visibility. In this comprehensive guide, we'll share some insights into the Douyin's algorithm and provide actionable tips to boost your content's visibility on this dynamic platform.

Understanding the Douyin Algorithm
To effectively navigate the Douyin algorithm, it's vital to comprehend the factors that influence content visibility. Douyin's algorithm is driven by user engagement, content relevance, and trending topics. Here are key strategies to enhance your visibility:
1. Leverage Trending Hashtags:
As is the case across most social media platforms, identifying and incorporating trending hashtags into your video captions is a powerful strategy. This aligns your content with ongoing trends, increasing the likelihood of appearing in users' feeds.
It's important to keep in mind that translating your standard hashtags is not the same as localizing.
Mistranslations can occur in any platform that uses automated translation services, and they may result from various factors, including linguistic nuances, context, or limitations in machine translation. Users may sometimes notice errors in translations, especially when dealing with complex or idiomatic language
As a starting point, explore some popular accounts in your industry and sector to find what hashtags they are using.
2. Create High-Quality, Engaging Content:
Douyin favors visually appealing and engaging content. Craft videos that captivate viewers from the first frame, encouraging them to watch until the end. Experiment with creative elements to stand out in the crowded landscape.
In general, Douyin videos are recommended to be 15 to 60 seconds in length. The platform's short-form video format aligns with the preferences of its users, who typically enjoy brief, engaging content.
Douyin users often prefer more organic and authentic content over professionally produced videos. Authenticity resonates well with the platform's predominantly youthful audience, and many successful Douyin creators leverage the platform to share genuine, relatable moments.
Notable brands have embraced Douyin's unique format to connect with users.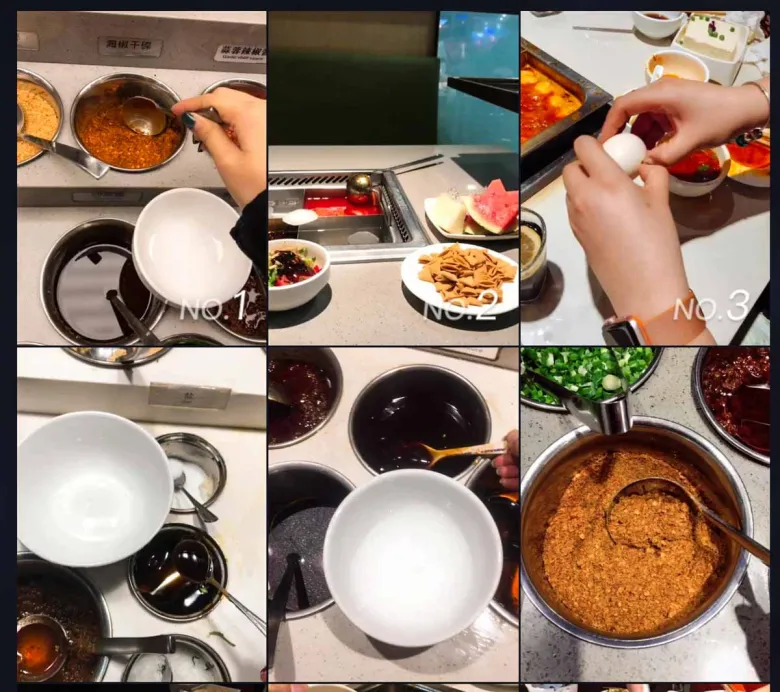 One such example is from F&B Brand Haidilao, whose campaign encouraged diners to customize their own hot pot and upload it on the platform. This highlights how brands can leverage Douyin's emphasis on creativity and authenticity to forge meaningful connections with their audience.
3. Consistent Posting Schedule:
For optimal engagement on Douyin, a recommended posting frequency is often around 3 to 5 times per week. This level of consistency helps keep your content fresh and your audience engaged without overwhelming them. Posting too infrequently may result in decreased visibility, while excessive posting might dilute the impact of each video.
The fast-paced nature of Douyin encourages frequent updates to stay on users' radar and the platform's algorithm. However, it's crucial to strike a balance, ensuring that the content remains high-quality, creative, and resonates with your target audience. Consistency in posting can also signal to the Douyin algorithm that your account is active and engaging, potentially increasing the visibility of your content in users' feeds.
4. Interact with Your Audience:
Engage with your audience by responding to comments and encouraging interaction. Douyin's algorithm rewards creators who actively participate in the community. Responding to comments and fostering a sense of community can significantly boost your content's visibility.
5. Participate in Douyin Challenges:
Joining or creating Douyin challenges can significantly enhance your visibility. Challenges attract widespread participation, providing an avenue for your content to reach a broader audience. Capitalize on trending challenges or create your own to increase engagement.
Some examples of Douyin challenges employed by famous brands are:
Dance Challenge
Numerous dance challenges emerge on Douyin, often associated with specific songs. Users create and participate in dance trends, adding their unique flair to the choreography.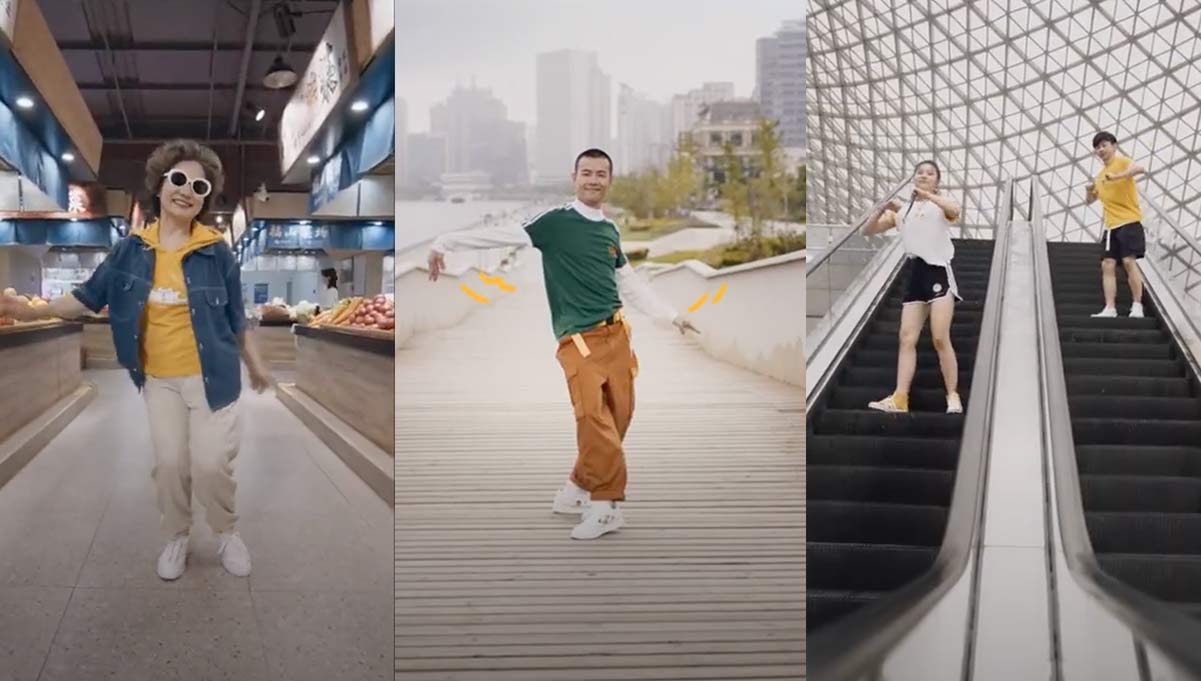 Adidas Neo has collaborated with Gudetama, the beloved Sanrio character, to unveil an exciting summer social campaign on Douyin. Conceived by TBWA\Shanghai, the campaign perfectly coincides with the summer release of the collaborative Gudetama apparel and sneaker collection by Adidas neo.
The Douyin initiative introduces a lively summer dance challenge, urging users to showcase their unique takes on a leisurely and laid-back dance video. Participants are encouraged to express their own interpretation of a relaxed summer dance and share it with the hashtag #goodday大妈舞. This initiative aims to engage the Douyin community in celebrating the fusion of adidas neo's stylish summer offerings with the charm of the iconic Gudetama character.
Sticker Challenge
Douyin incorporates AI-driven features, including AI-powered stickers, to enhance user engagement and creativity. These stickers often use augmented reality (AR) technology and artificial intelligence to recognize and interact with the environment or the user's movements.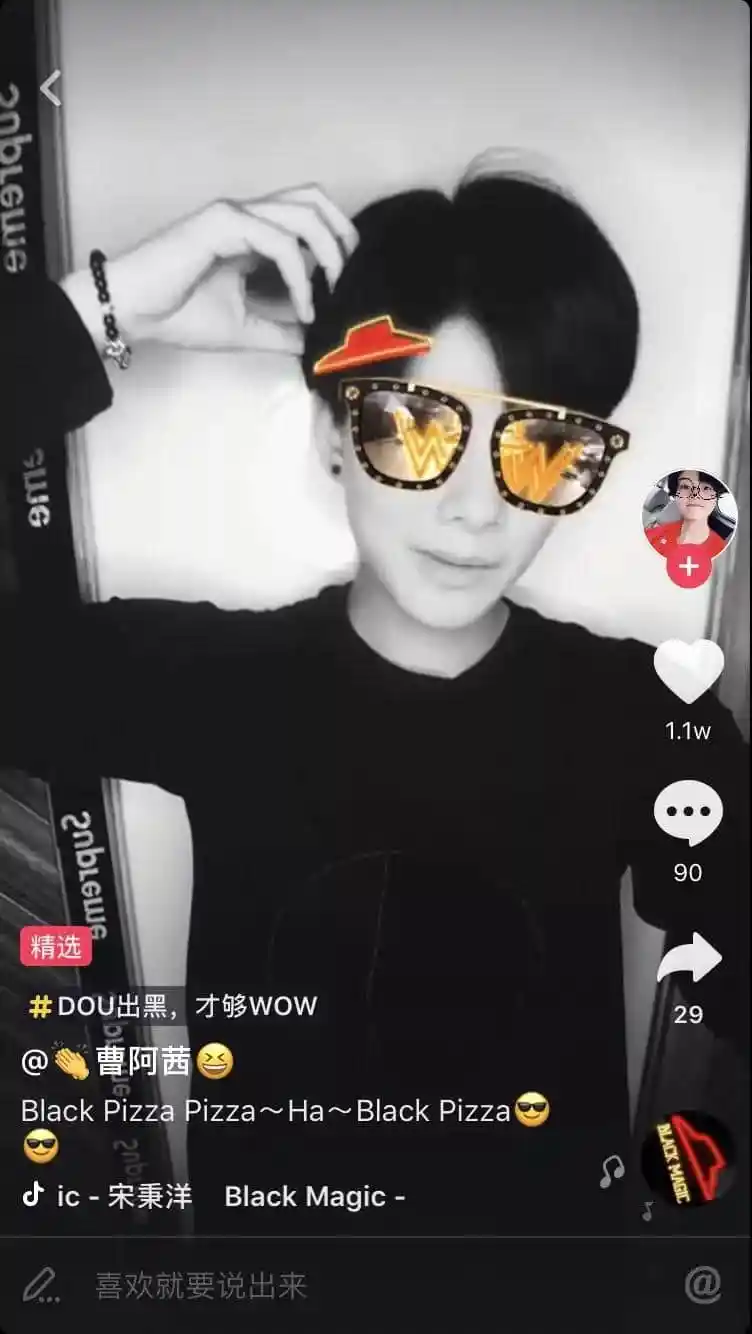 Pizza Hut's campaign used on-brand motifs such as the iconic red hat, sunglasses, and their distinctive shopfront, available as stickers for users to enhance their video clips. According to Shichangbu, videos featuring Pizza Hut's stickers garnered over 1 million streams.
Douyin's Unique Features for Enhanced Visibility
Douyin introduces several unique features that can be strategically leveraged for increased visibility:
1. Douyin Ads:
Douyin employs a sophisticated algorithm that analyzes user behavior and preferences to recommend personalized content. This not only enhances the user experience by delivering relevant content but also enables advertisers to target their audience more effectively. The algorithm-driven content discovery ensures that ads reach users who are more likely to engage with and respond to the content.
Similar to popular ad platform Google ads, both ad platforms have extensive targeting options. However, Douyin ads often emphasize creativity and storytelling in short-form video content, capitalizing on the platform's entertainment-focused user base. Google ads, on the other hand, rely on precision targeting based on search behavior, ensuring ads align closely with user intent.
2. Douyin Search Optimization:
Optimize your video descriptions and captions for Douyin search. Users often discover content through search, and a well-optimized video stands a higher chance of being featured in search results.
3. Collaborate with Influencers:
Partnering with Douyin influencers can exponentially increase your content's visibility. Influencers often have a dedicated and engaged following, and collaboration exposes your content to their audience.
Douyin creators foster a strong connection with their followers, leading to heightened trust and credibility for the brands they endorse. With this said, brands are allocating more resources to influencer endorsements on Douyin.
The expression "as seen on Douyin" has emerged as the contemporary equivalent of the advertising industry's classic "as seen on TV," with KOL (Key Opinion Leader) marketing witnessing a doubling in investment between 2018 and 2021. Recognizing the platform's potential to drive sales and connect with a more engaged demographic, a substantial 70% of surveyed Douyin advertisers express their willingness to expand their budget for KOL marketing in 2023.
The Role of Website Optimization in Douyin Visibility
Optimizing your website is equally as crucial as mastering Douyin's Algorithm. This is particularly relevant if you intend to drive traffic from Douyin to your website. Here's why having your website in China up to speed is imperative:
Faster Load Times for Douyin Links:
When users click on links in your Douyin profile, a slow-loading website can lead to a poor user experience. In fact, most global websites load 2+ times slower from China versus outside of China. Optimize your website speed to ensure a seamless transition from Douyin to your site.
Seamless Douyin and Website Integration:
An optimized website allows for seamless integration with Douyin, creating a cohesive online presence. Users transitioning from Douyin to your website should experience a smooth and efficient journey.
Considering the above mentioned, this is where Chinafy steps in. By integrating your current techstack with Chinafy, it addresses both speed and functionality through detecting and substituting incompatible resources for swift loading in China.
Boasting a sophisticated blend of code and hardware, it delivers China-specific optimizations and a multi-load-balanced infrastructure, leading to a fully-managed site that's 6-8x faster in China.
Conclusion
Successfully navigating the Douyin algorithm and enhancing visibility requires a multifaceted approach. From understanding the algorithm's intricacies to optimizing your website for a seamless user experience, each element plays a crucial role in your overall online success. By staying attuned to Douyin trends, creating engaging content, and strategically utilizing platform features, you can position yourself for increased visibility in this dynamic and rapidly evolving social media landscape. Embrace the tips and strategies outlined in this guide, and embark on a journey to amplify your presence on Douyin and captivate a vast and diverse audience