ABOUT UMBRACO

Umbraco is an open-source ASP.NET content management system (CMS).
Umbraco also provides paid services including Cloud hosting and Enterprise SLAs for organisational use. For example, Umbraco Cloud, which provides one-click deployment for Umbraco sites to use Microsoft Azure.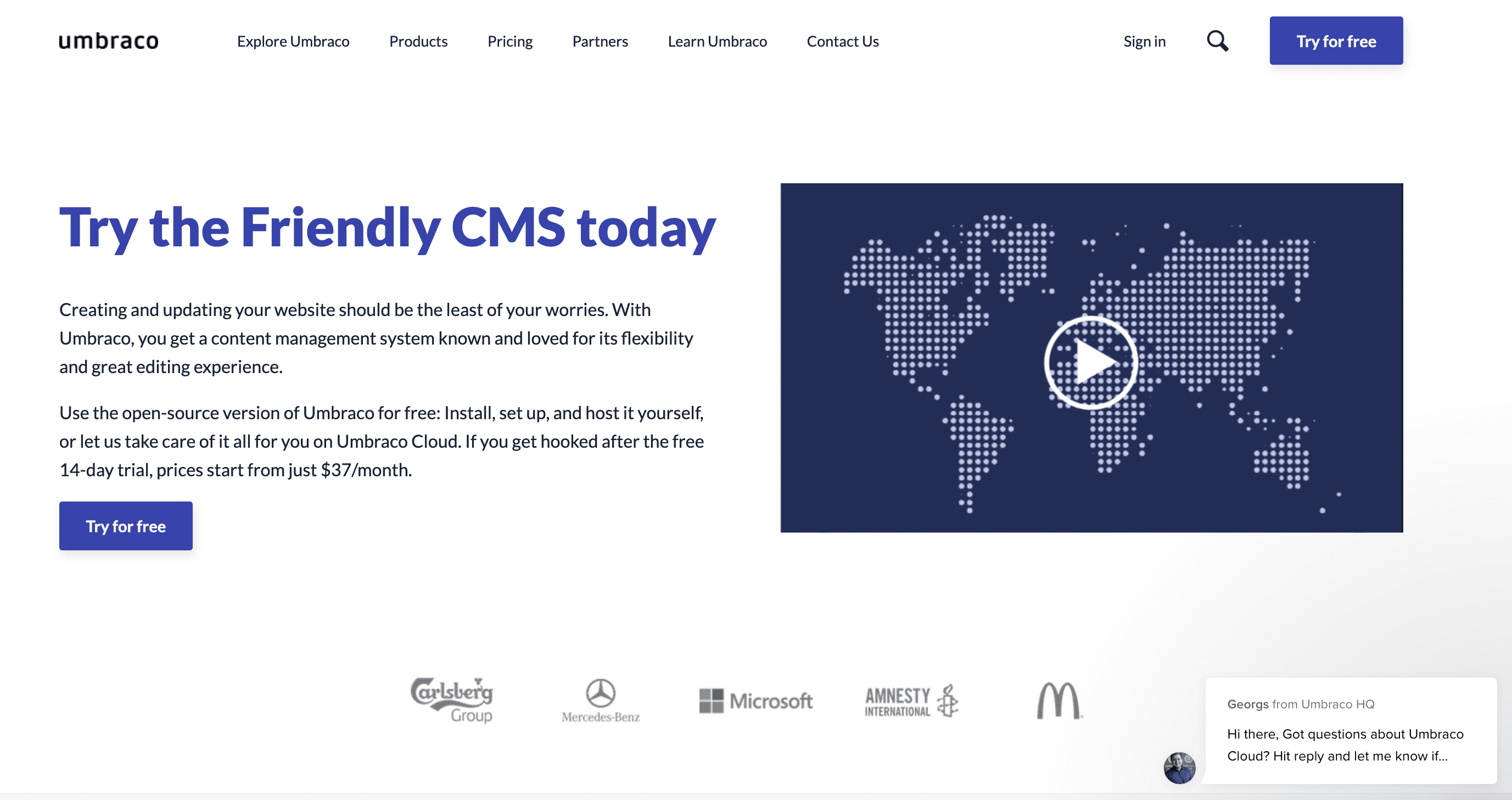 As of today, Umbraco has recorded over 700,000 CMS installations.

Umbraco is known by developers for its high composability and by non-developers by an easy-to-use content management interface.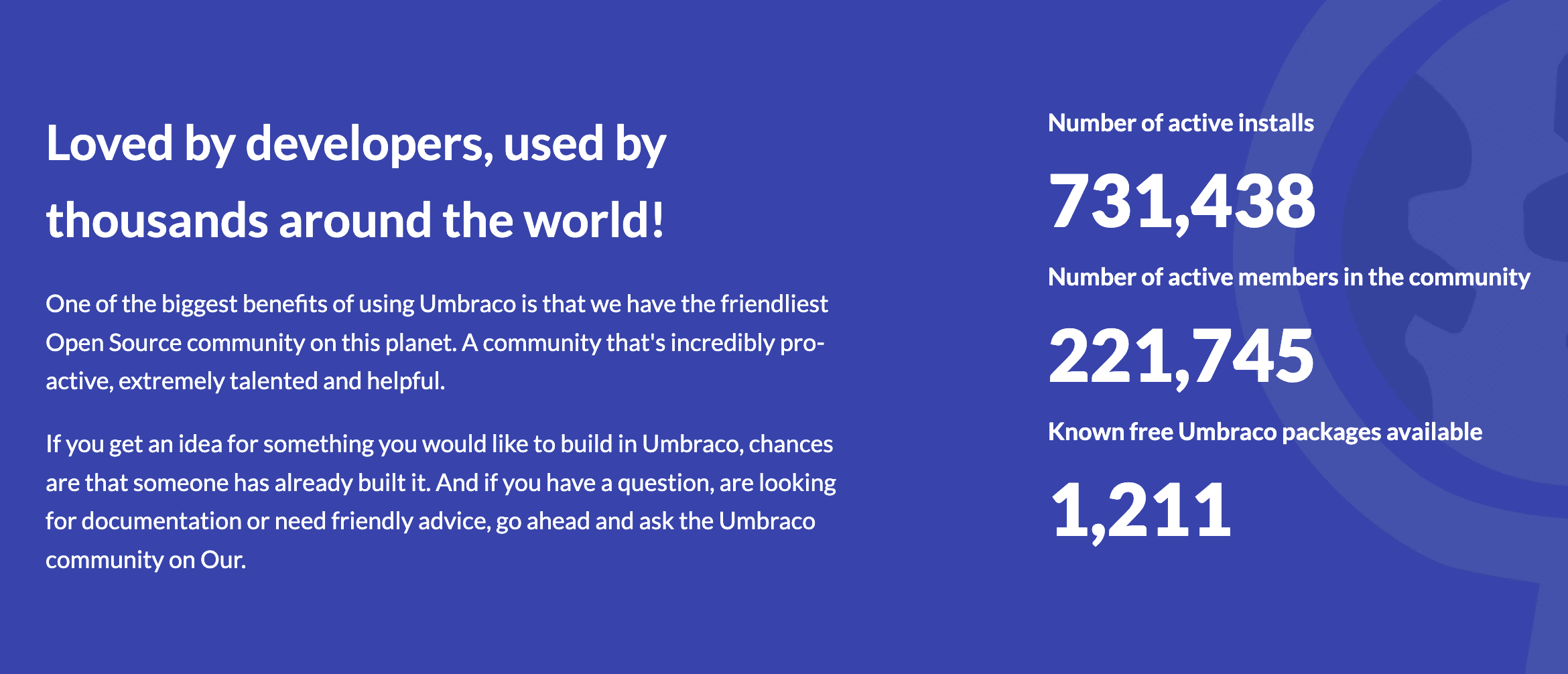 True to its open-source foundations, Umbraco promotes community participation with over 220,000 users in its ecosystem.
Some high-calibre users include the Council of the European Union, Microsoft and McDonalds.
UMBRACO PERFORMANCE IN CHINA
Umbraco doesn't work in China. At least, not like it does elsewhere.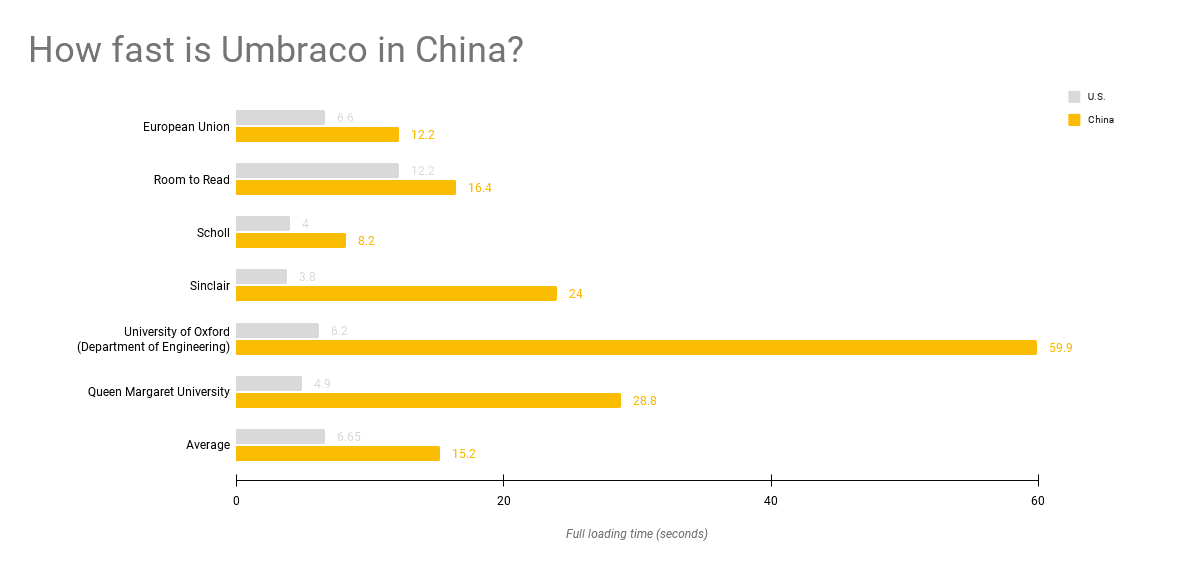 On average, Umbraco sites take 15.2 seconds to load in China. This isa stark difference of 280% slower than the same site from the U.S.
Umbraco also fails to deliver an average of 42% web resources in China.
Learn more about how Umbraco sites work in China and how to fix them.