ABOUT DRUPAL

Drupal is an open-source web publishing system used by over 1.5 million developers and content owners alike.
Drupal boasts itself for being not only a tool for content management, but also a tool to develop tools for content management, calling itself the best digital experience platform (DXP) globally. Their API-first architecture and robust customizability option make it a preferred option for developers who want more fluid control over their builds.
As of today, Drupal community has launched over 3,000 themes and 48,000 modules to offer increased customisability.
In 2022, Drupal websites make up 13% of the world's 10,000 most visited websites with notable users including Harvard University, The Economist, and BBC.
DRUPAL IN CHINA
When accessed from China, Drupal websites are on average 6x slower than they are globally, with an average packet loss of 47%.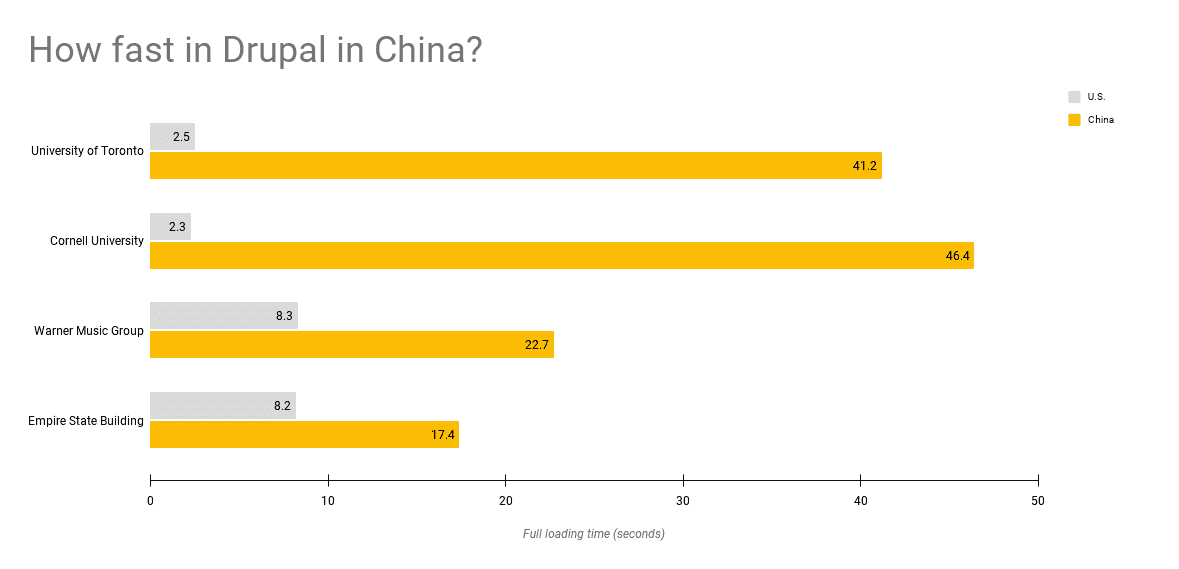 Similar to other large-scale CMS, Drupal faces infrastructural challenges and code-based incompatibility in China.
More on "Does Drupal Work in China?"