What Is Butter CMS?

Butter CMS functions as a cloud-based, API-first, headless CMS platform used by both marketers and developers. The platform enables integration with 21 frameworks and programming languages, allowing developers to create customizable components for content creators.
Streamlining the content creation process, Butter also lets creators easily build and publish pages across multiple sites, apps, and locations without requiring developer assistance.
Do Butter CMS websites work in China?
Most websites encounter speed and functionality issues in China, and not necessarily because the website is blocked. Butter websites are no exception. In spite of best practices and strong performance outside of China, websites built with Butter CMS often run into both speed and functionality issues in China.
These issues generally stem from code-based and infrastructure-based incompatibility. Resolving these issues is also more complex than just hosting your Butter site in China.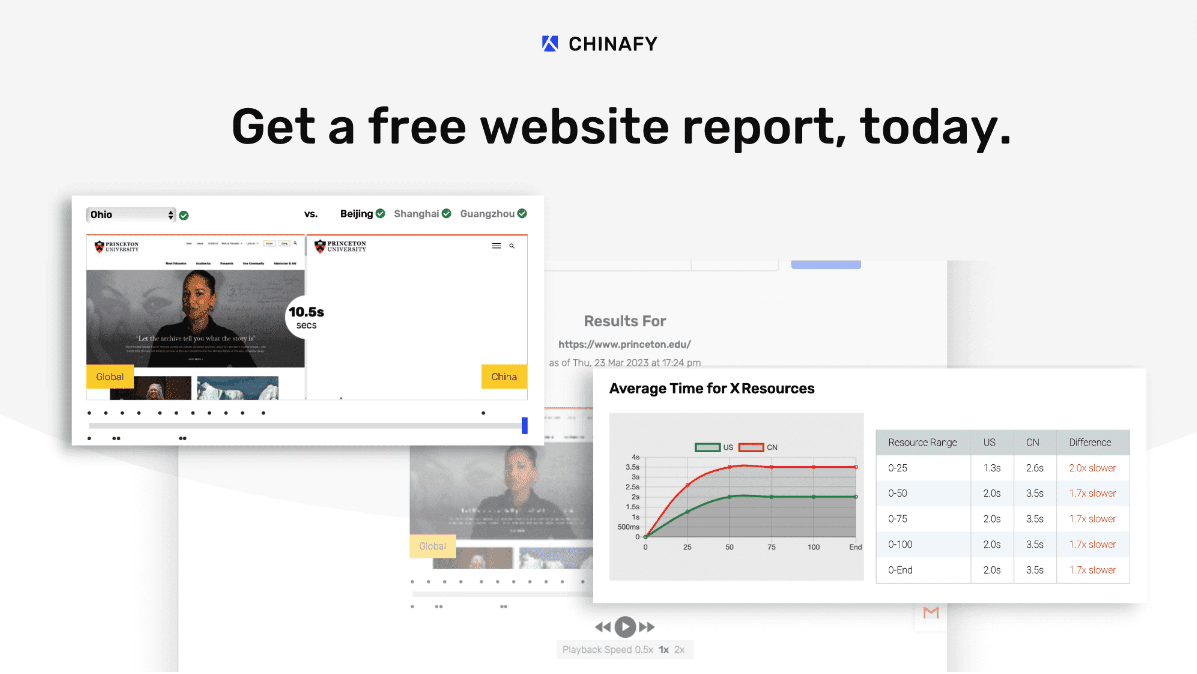 Learn more about how Butter websites use Chinafy to address China web performance issues.
Click "Get Started" to Learn About Optimising your site for China visitors