Back in Stock is a Shopify app that enables Shopify users to add an 'Email Me When Available' button to their product pages when they run out of inventory.


Back in Stock was launched by SureSwift Capital in 2011 with a goal to empower Shopify merchants with a more customized store experience for more sales. Back in Stock is one of its flagship products with an impeccable 4.9-star rating (out of 5!) on Shopify.
The Shopify app is available on a monthly subscription basis.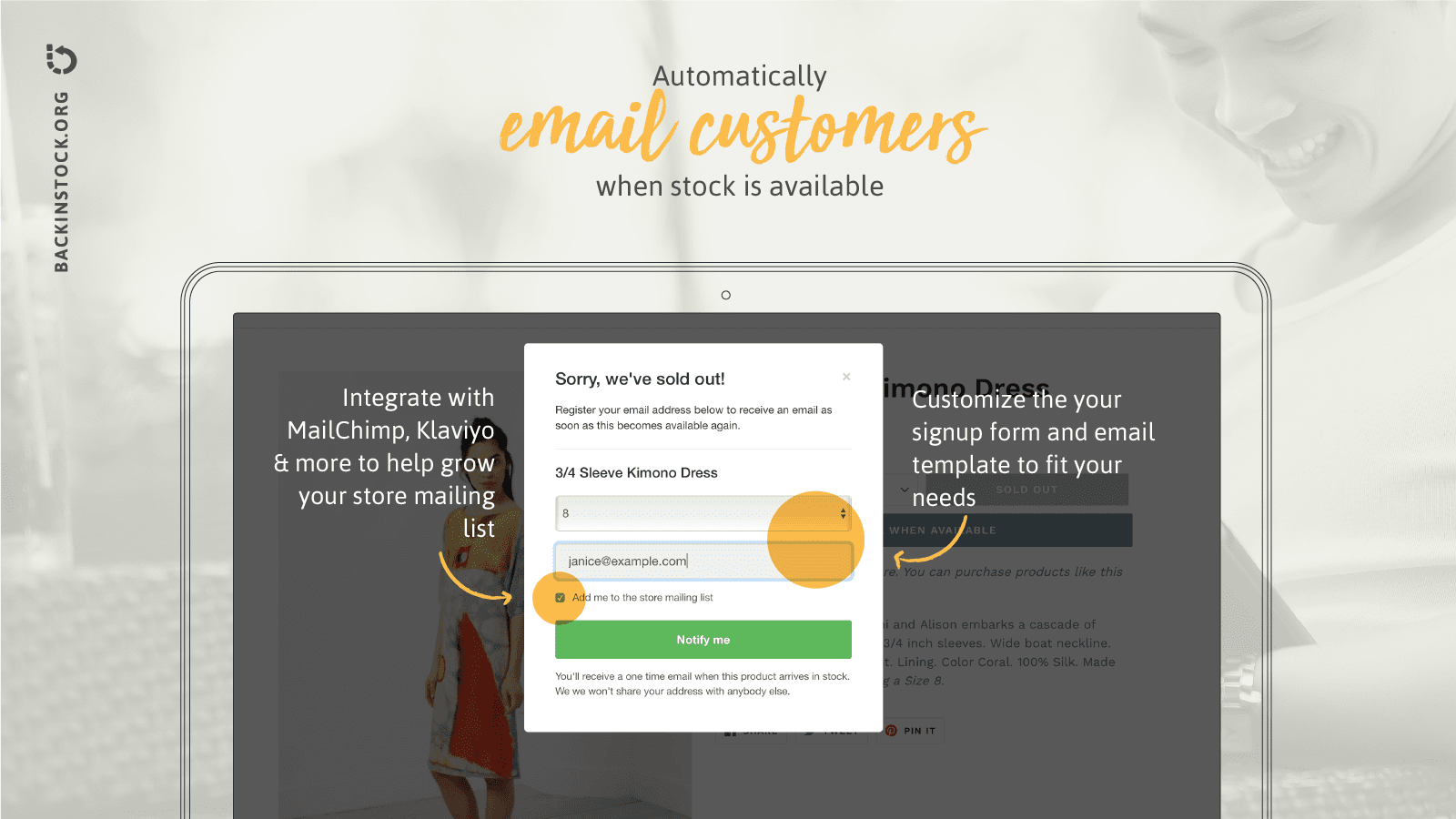 ISSUES WITH BACK IN STOCK IN CHINA

While Back is Stock is not banned in China, the Shopify app works exclusively with Shopify sites which are unfortunately slow if not also broken in China due to incompatibility issues. Its Shopify integration exposes itself to the same limitation both with speed and functionality in China.
In our study on Shopify in China, most sites load in 36.8+ seconds with 14% resources missing in China.
MAKING BACK IN STOCK IN CHINA WITH CHINAFY

Once your Shopify site is subscribed under Chinafy, we re-engineer a China-friendly version of your site that is not only viewable but more optimized in China.
With a faster site, the 'Email Me When Available' button will load more optimally.
Read more about How Chinafy Works.