Ctrip is China's largest online travel agency (OTA) popular among middle-to-high-earning locals. From book domestic and international flights and hotels, the OTA giant has established partnerships with over a million of hotels both locally and internationally such as Hotels by Hilton.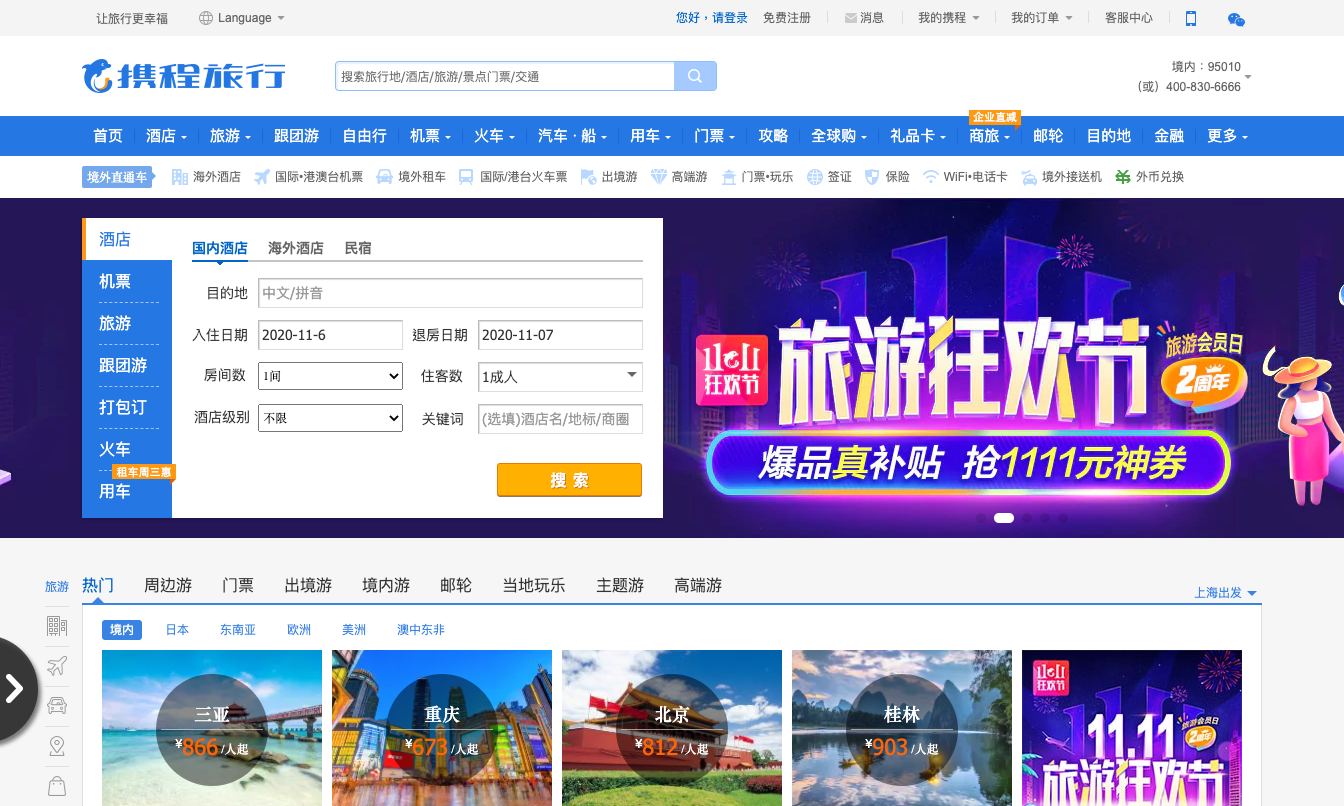 Ctrip is also a popular advertising platform for other tourism-related entities and businesses including The Ministry of Tourism Indonesia and United Airlines.
Ctrip's mobile app is globally known as trip.com.

Active Users:
300 million updated in 2020
Target Demographic:
Middle-to-high earning Chinese locals. Ctrip reports its users have average income of RMB ¥8,000
Suitable For:
Airlines, hotels, or tourism-related businesses looking for a platform to advertise
Ctrip offers is a powerful platform for advertising and sales.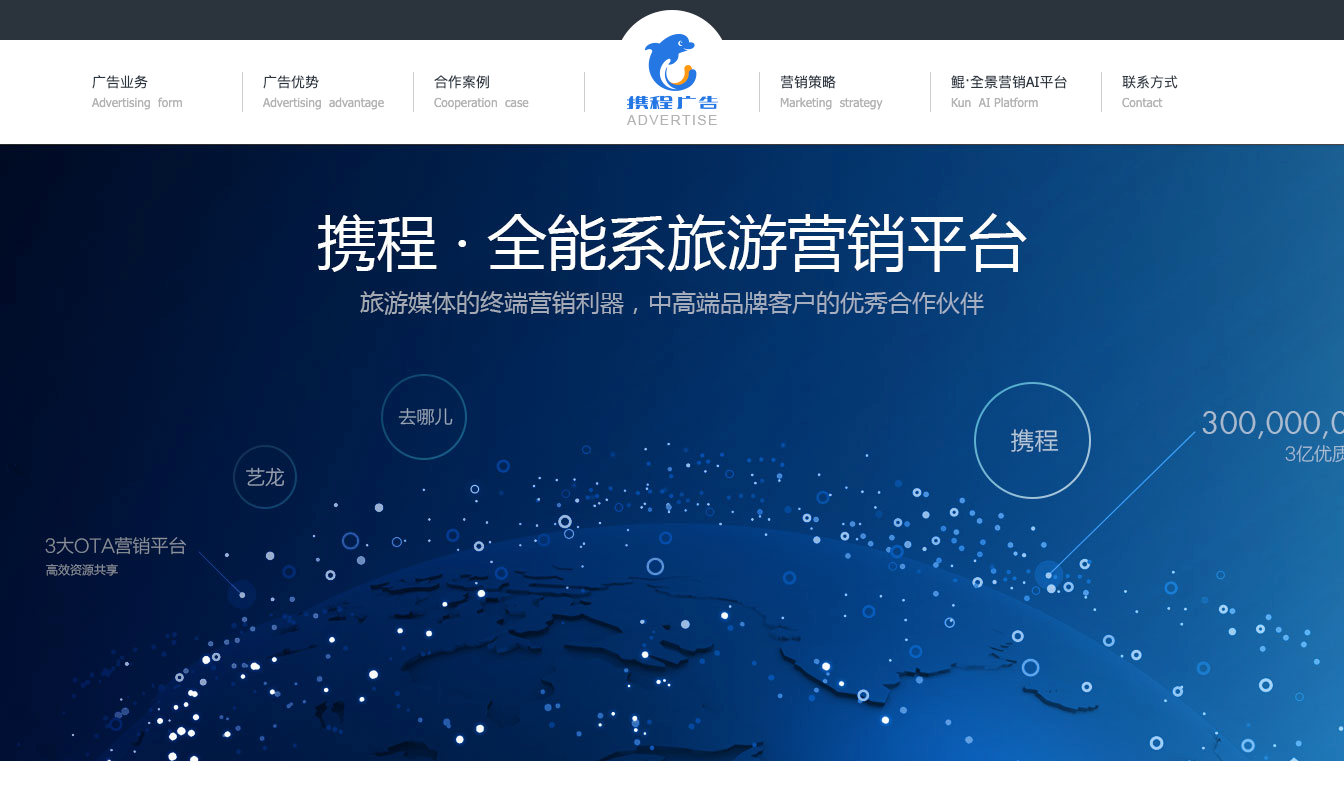 To get listed as an accommodation provider, sign up with an email address or a China-based mobile number on Ctrip.
To advertise on Ctrip, submit your business information to get in touch with Ctrip's advertising team. You may also email them directly at yma@Ctrip.com.