About ZujuGP

ZujuGP sets out to reimagine the football ecosystem with an AI-driven platform that does it all – entertainment, networking, and merchandise opportunities.
Traditionally, the football fanbase is heavily anchored in Europe and the U.S., with a growing following in Asia where 60% of the global population resides.
Many clubs are looking to continue to utilize and grow their global footprint with China and USA being the most popular destinations, the world's two largest economies.
– Deloitte, 2019
When the $28-billion industry dwindled in Europe during the pandemic, the ZujuGP team saw a golden window to go-to-market in Asia.
And so the ZujuGP sites were launched.
About The Website
Headquarter: Singapore
Industry: Football for Entertainment
Website CMS: HubSpot & Shopify
Website Agency: Onyx Island
ZujuGP sites feature an exciting array of content just what you'd imagine with any hybrid platform:
Product updates for ZujuGP's product suite including ZujuGamePlay, a game experience platform with football idols streaming
Merchandise storefront built with Shopify
Website framework & email-direct-marketing (EDM) opt-in form built with HubSpot
Membership loyalty program with mini-games to earn point rewards
Home to 31.69% of Asia's population, China sits on top of ZujuGP's mission to break the silo between football communities in Asia and elsewhere.

However, most sites built outside of China face technical barriers when it comes to fast and effective China delivery.
The Challenges
The ZujuGP (sub)domains loaded in up to 35s in China, before Chinafy.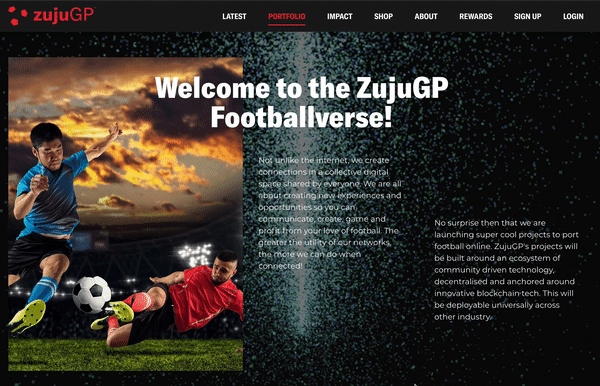 As with most HubSpot sites, ZujuGP sites faced various code-based and infrastructural incompatibilities inherent to the CMS ecosystem.
Infrastructural Challenges
HubSpot leverages offshore Cloudflare as its default CDN across HubSpot-built sites. Cloudflare is a leading CDN provider with excellent performance worldwide – that is, except in China.
As Cloudflare (offshore) is the default, and only CDN, most developers are limited to Cloudflare's offshore points of presence (PoPs) unoptimised for onshore China delivery which primarily encounters inconsistent delivery. More on CDNs and Web Resource optimisation here.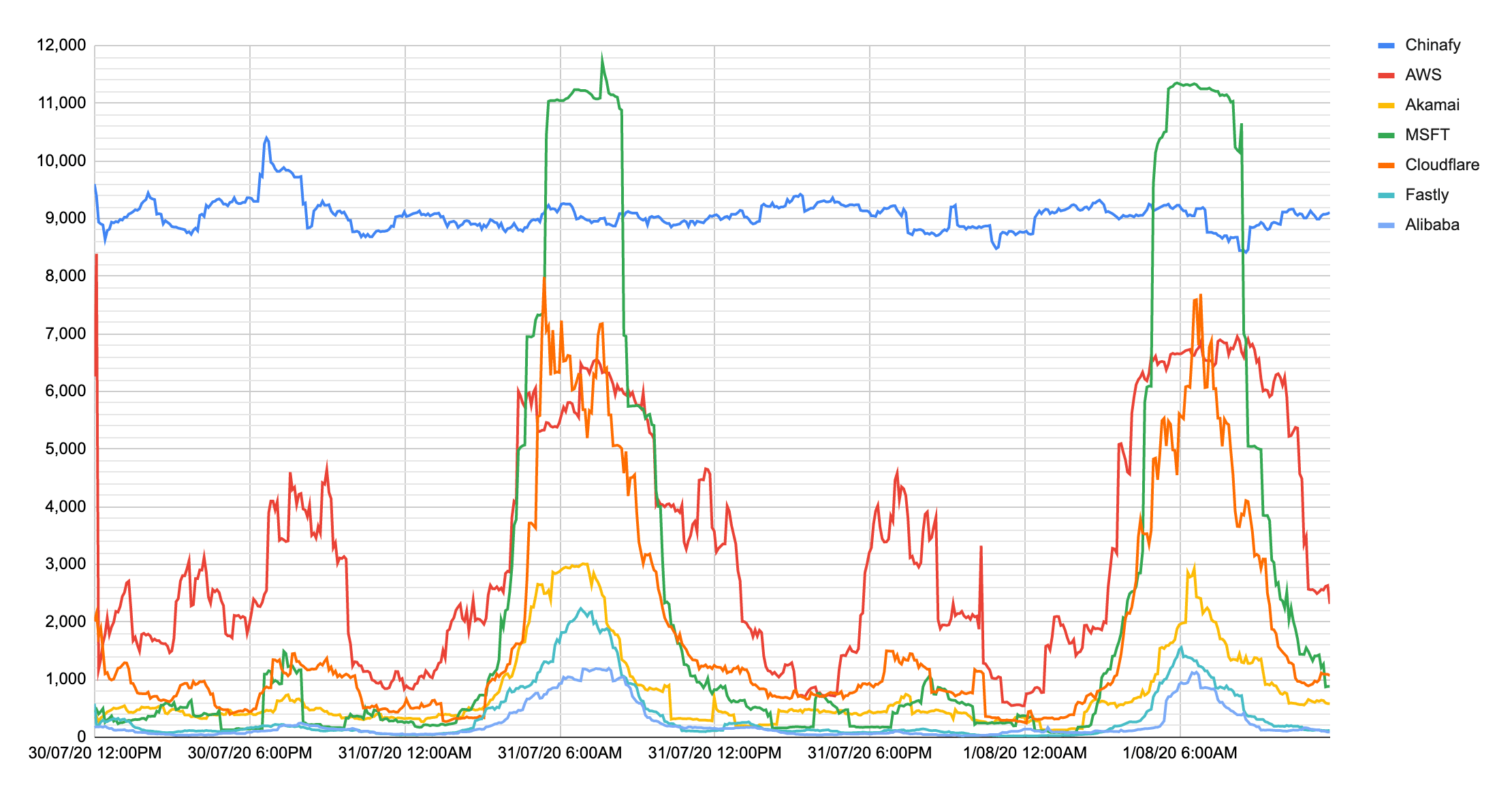 While resources from HubSpot's primary domain are not blocked in China, its slow network inevitably delays delivery with the ZujuGP sites loading to appear as if it was 'broken'.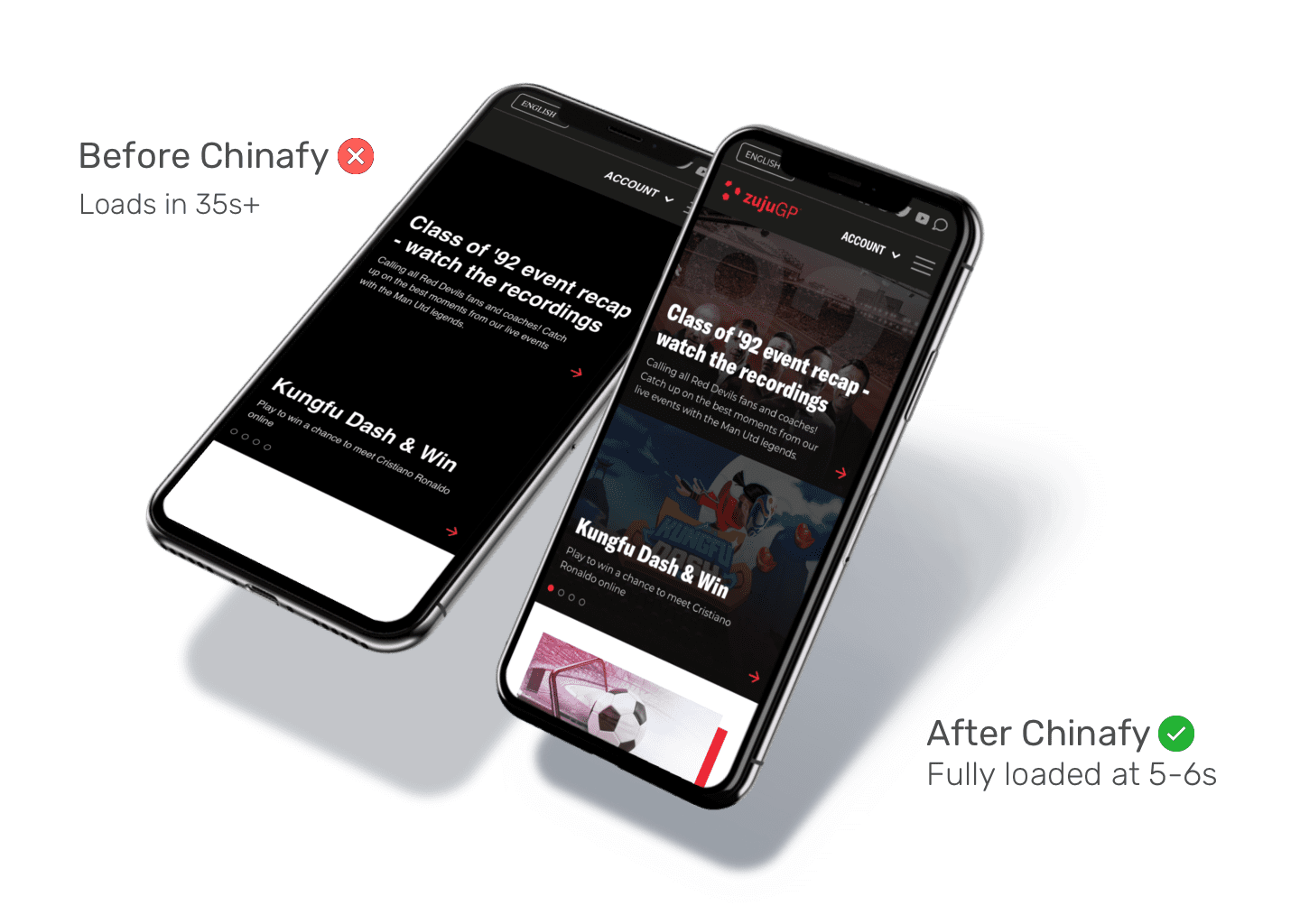 More on Chinafy vs Cloudflare CDN
Resource incompatibility
CMS-aside, ZujuGP, like millions of others, is built with resources from YouTube, Facebook, and Twitter – which are, as you've probably guessed, blocked in China.
Not only are these resources blocked in China, they also prevent other resources from loading as browsers are set up to fetch resources sequentially including the blocked ones.
Below is a waterfall chart of the ZujuGP site loaded in China.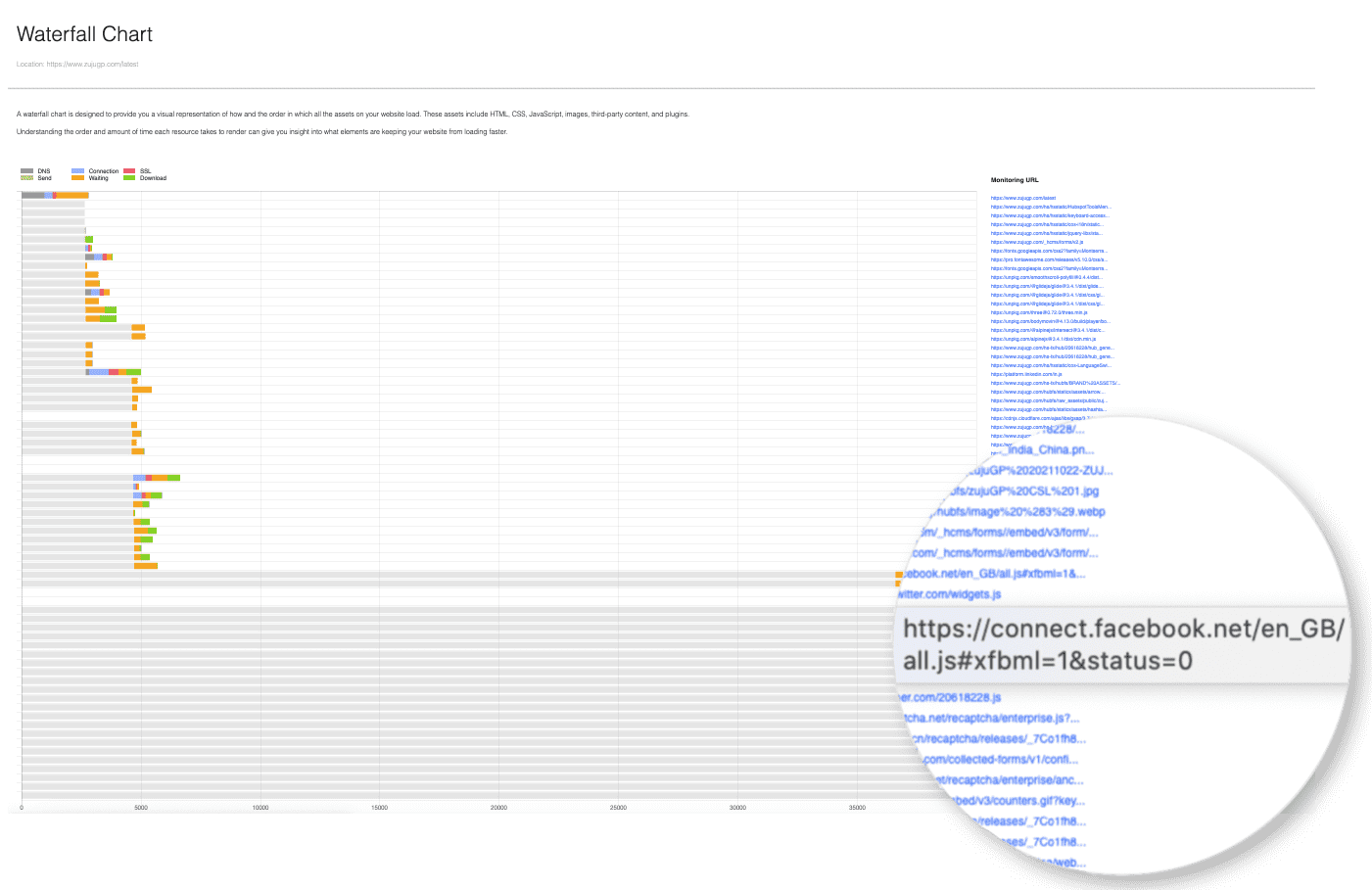 What is a waterfall?
A waterfall chart provides you with a visual representation of how all the resources on your website load (e.g. html, css & js). The x-axis represents the loading time and the y-axis for each individual resource.
The combined impact of blocked or slow resources and infrastructural limitations would result in a slow-loading site, and a 'broken' one at that when it did load.
Chinafy Objectives
A high-performance platform that promotes community-building in China
A fast-loading website that enables smooth transaction of ZujuGP's merchandise


The Results
Before Chinafy: 28s average loading time, with great variance
After Chinafy: 4.7s average loading time — over 5.9x faster!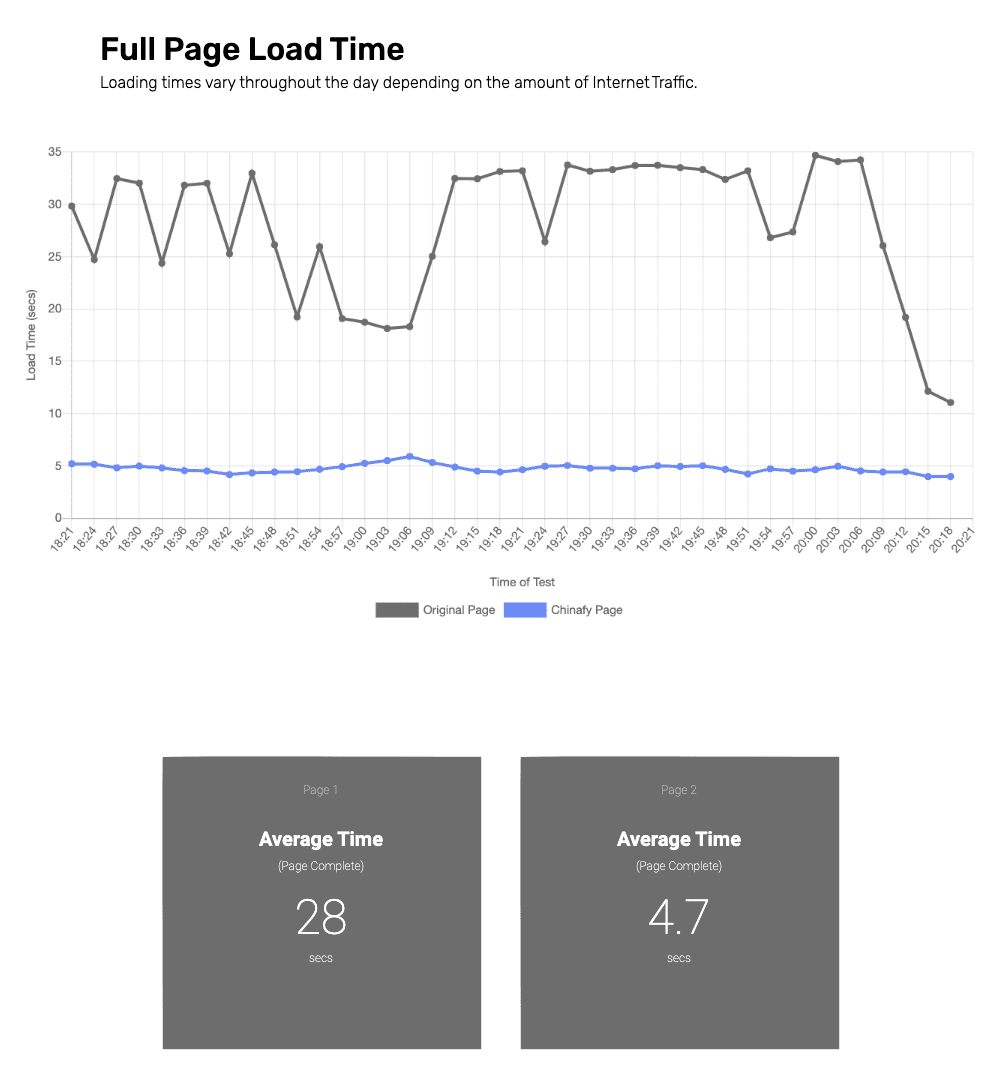 With Chinafy, the ZujuGP team was also able to extend an optimized user experience to football enthusiasts in China as intended, just as they do for others globally.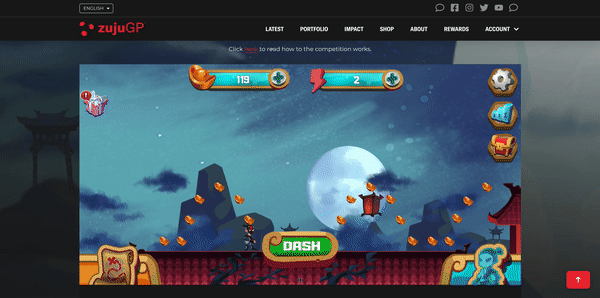 Namely, the ZujuGP sites are now able to —
Efficiently extend their platform in China to build local communities, friction-free
Ensure Google Analytics trigger in China for more accurate regional tracking
Increase the community participation of football fans in China
Continue managing their site in Singapore with ongoing optimization enabled by Chinafy
Does your HubSpot site work in China?
Try our Visual Speed Test tool to see it loaded in China, in real-time.