Our website is visibly faster with immediate results.
– Xina Chen, Key Account Manager @Travel Sentry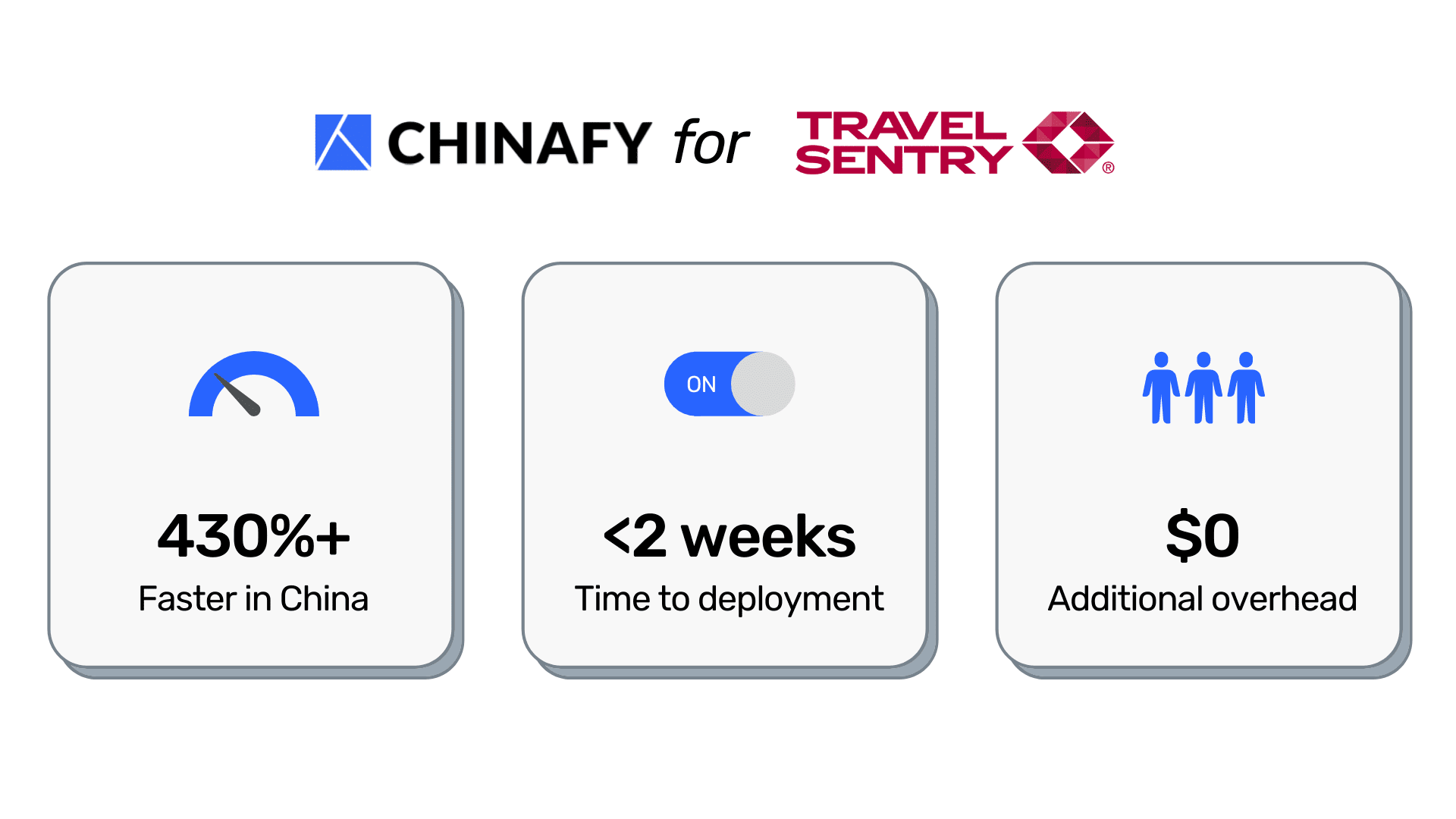 About Travel Sentry

Travel Sentry is a leading innovator that licences some of the world's most-used standards for travel security.
As of today, there are over 600 million of Travel Sentry-approved locks and luggages in circulation.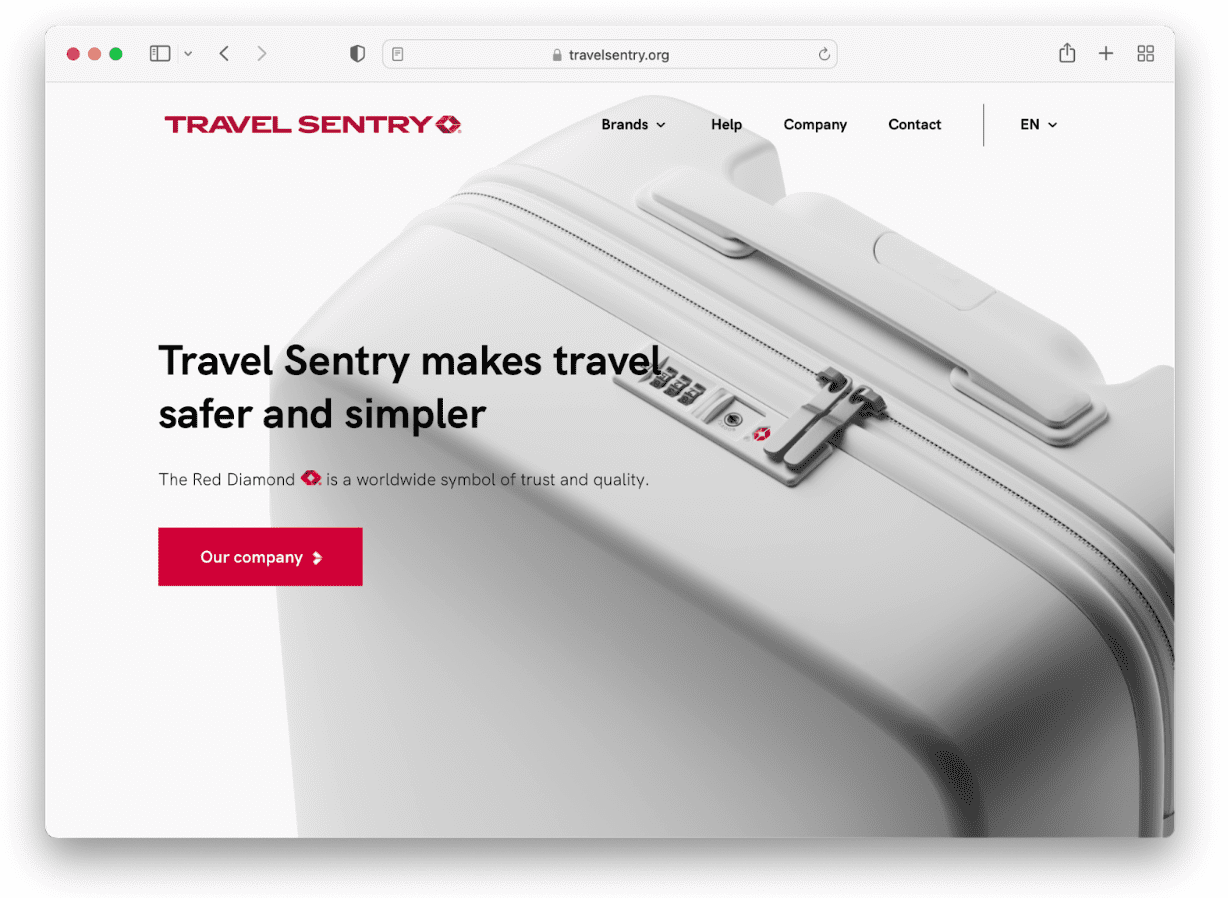 About the TSID Website

Built with Drupal, the TSID platform is designed to help luggage owners recover lost properties with coverage in across 2800+ airports globally.

Central to this platform and its intended user experience are a wealth of multimedia files, including multilingual YouTube tutorials.
Additionally, web performance was paramount and achieved globally with the use of one of the world's leading CDN providers, Cloudflare's Global CDN. That is, except in China.
The Challenges
A media-heavy website is normally not an issue for everyday visitors outside of China.
However, when it comes to cross-border data accessibility, China-based visitors inherently face a combination of code-based incompatibility and slow network issues.
Travel Sentry's website was no exception.
Some challenges the team faced including -
Incomplete video delivery on inaccessible players such as YouTube
Modules on Drupal 8 are not working consistently as intended
An overall slow web experience, with Cloudflare CDN reportedly slower in China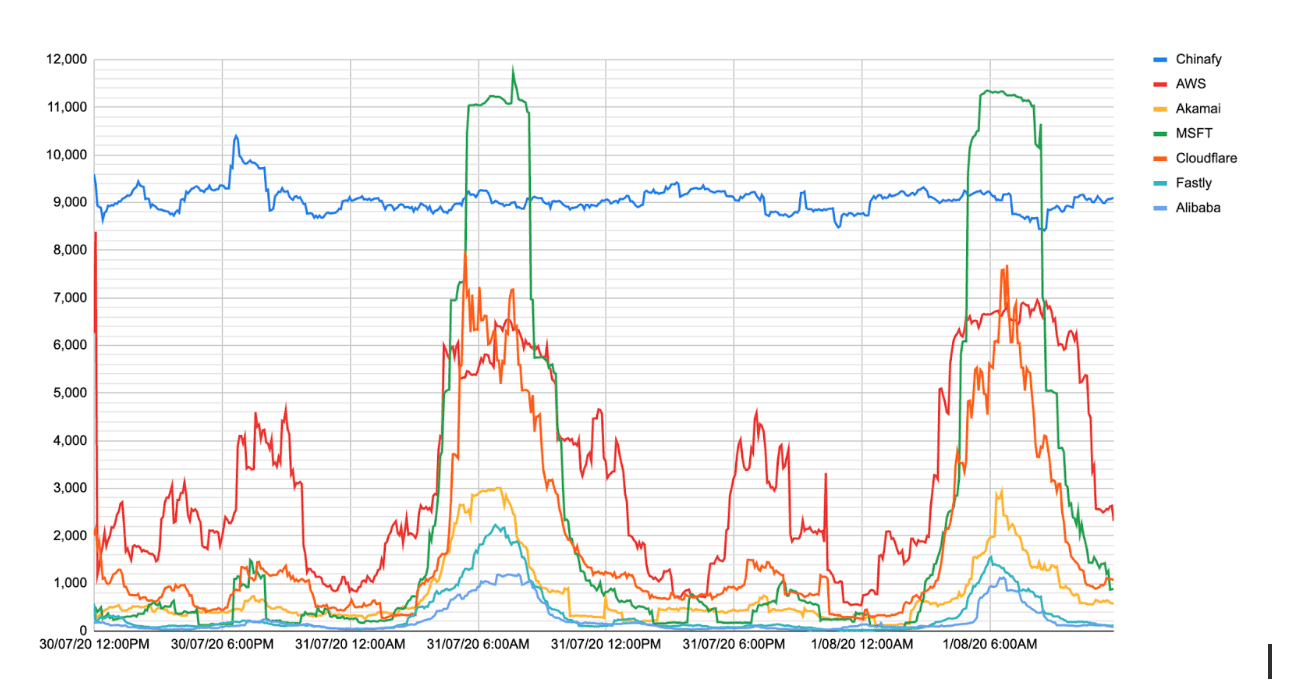 The website took up to 25 seconds to load from various cities in China. That is, if it didn't time out.

The Numbers

Before Chinafy: 25 seconds on average
After Chinafy: 5.8 seconds on average fully loaded*
*The page load time is defined as when a) the page load event is fired and b) fewer than two resources are actively loading. The test is stopped after 60 seconds irrespective if the page load event has fired.


Travel Sentry was able to experience an immediate improvement across a number of performance metrics - including a 4.3x faster time to Page Complete.

The results are taken from the average of over 80 data points of tsid.com then vs a Chinafy preview of the site in Beijing (see below).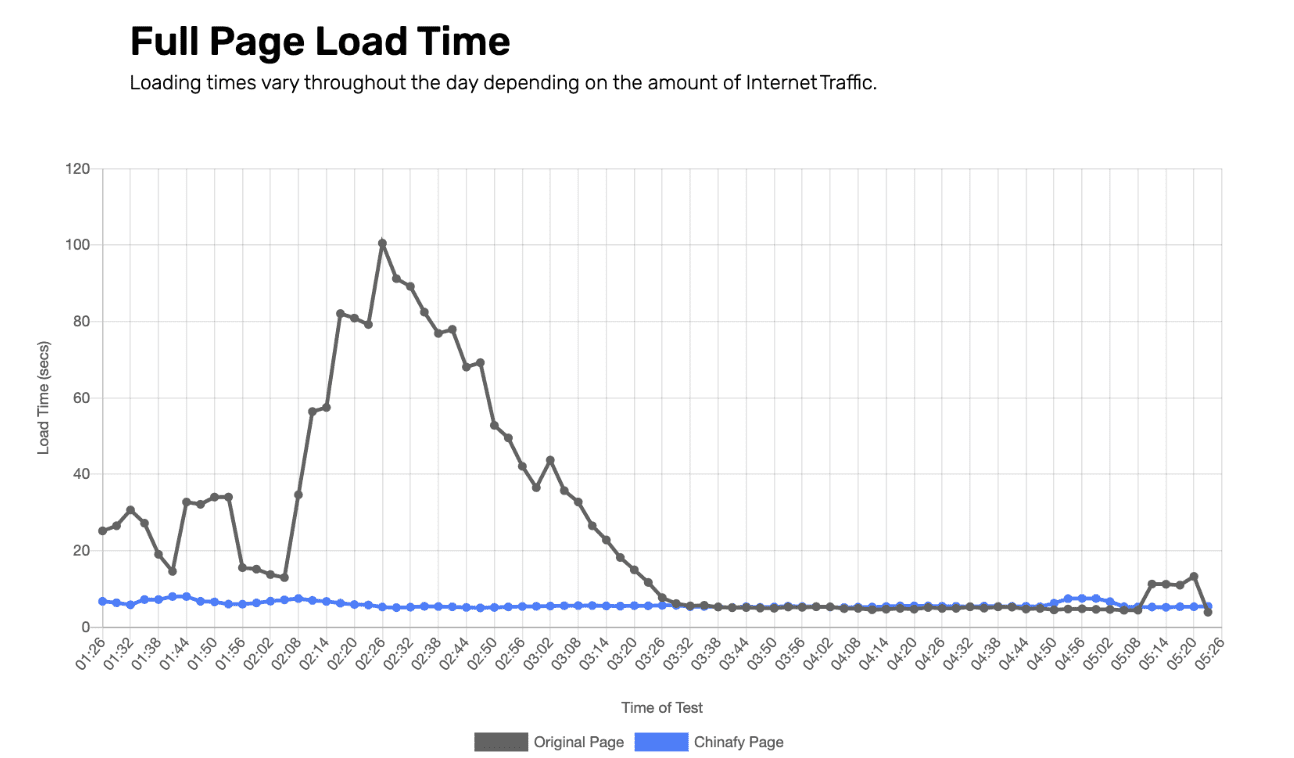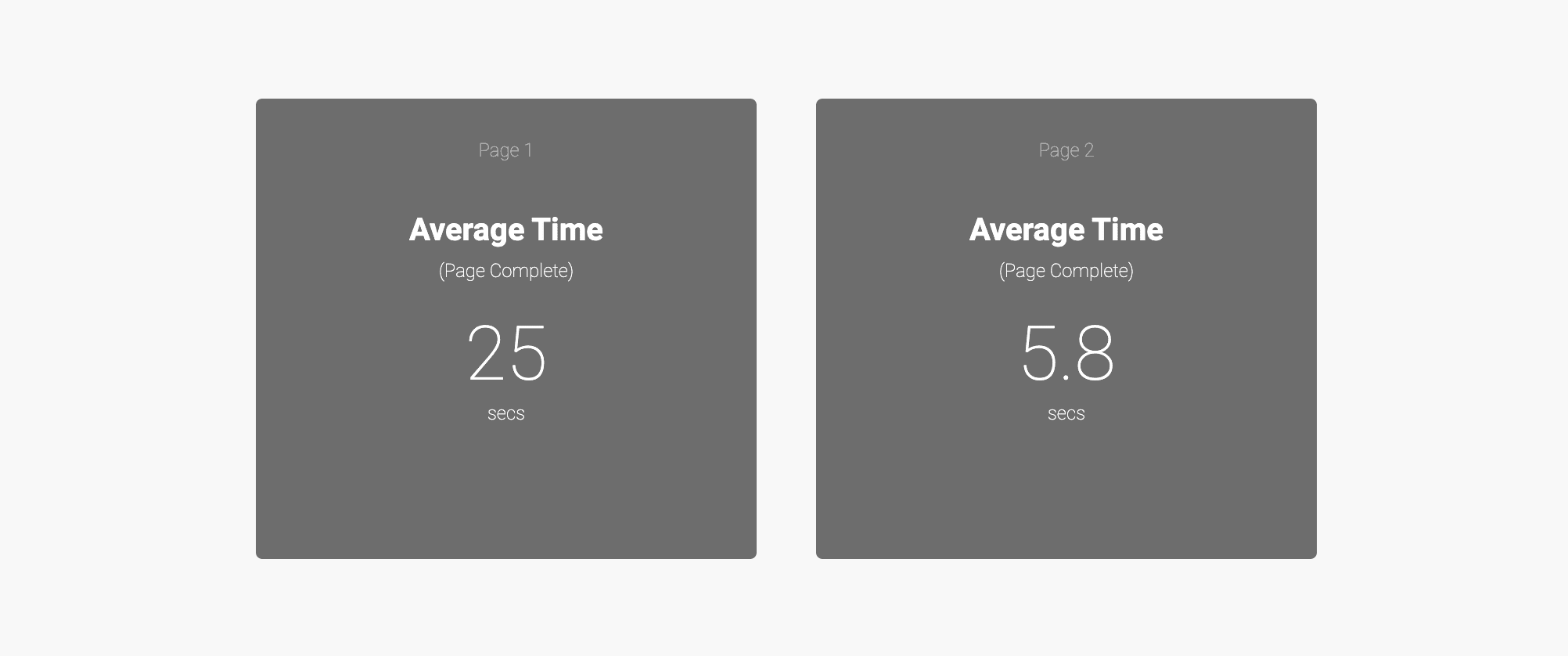 Aside from an improvement in speed, Chinafy is also able to deliver the TSID website's previously inaccessible Youtube video content fast, fully, and consistently.

Not to mention, this is done on an ongoing basis so that the marketing and development teams can simply modify the original site as they normally would.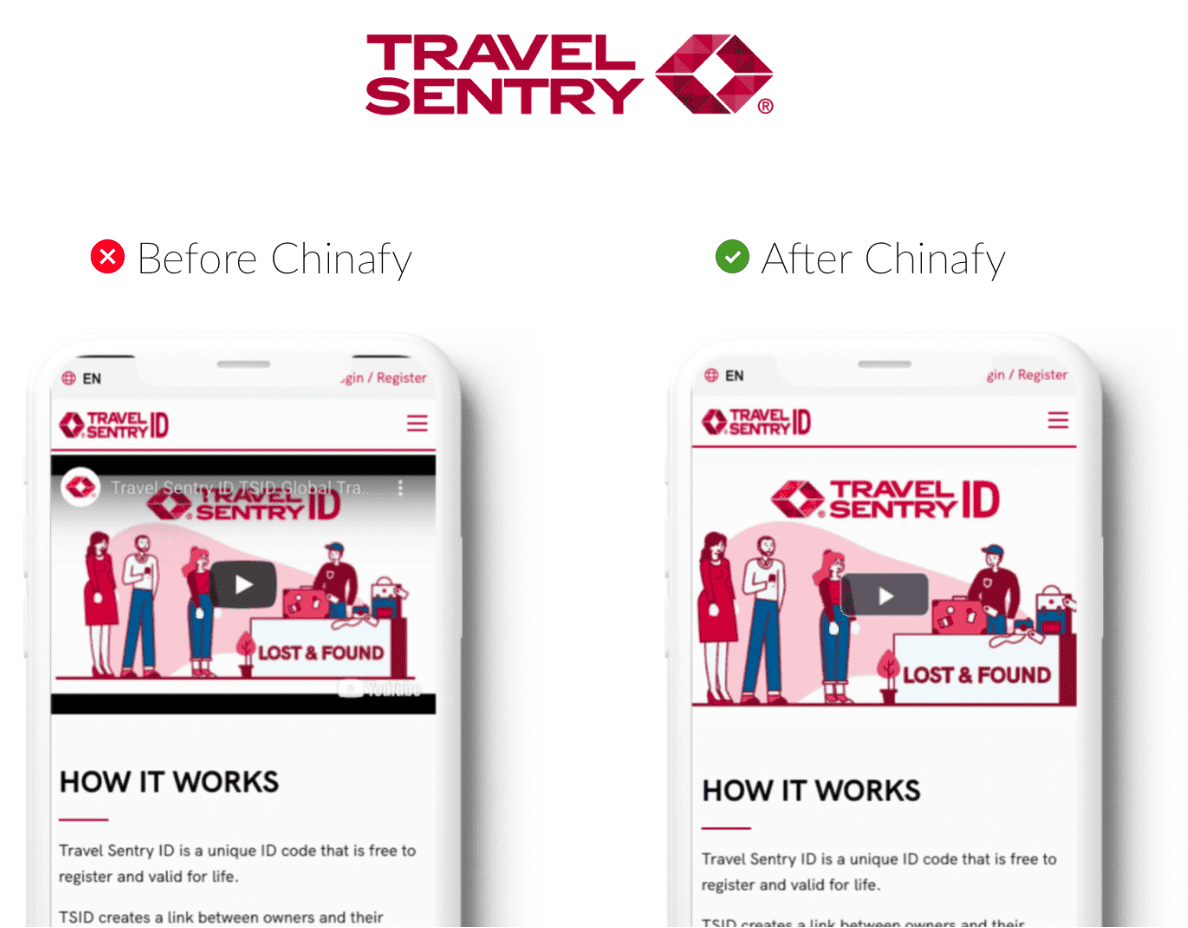 Don't just take our word. Take theirs.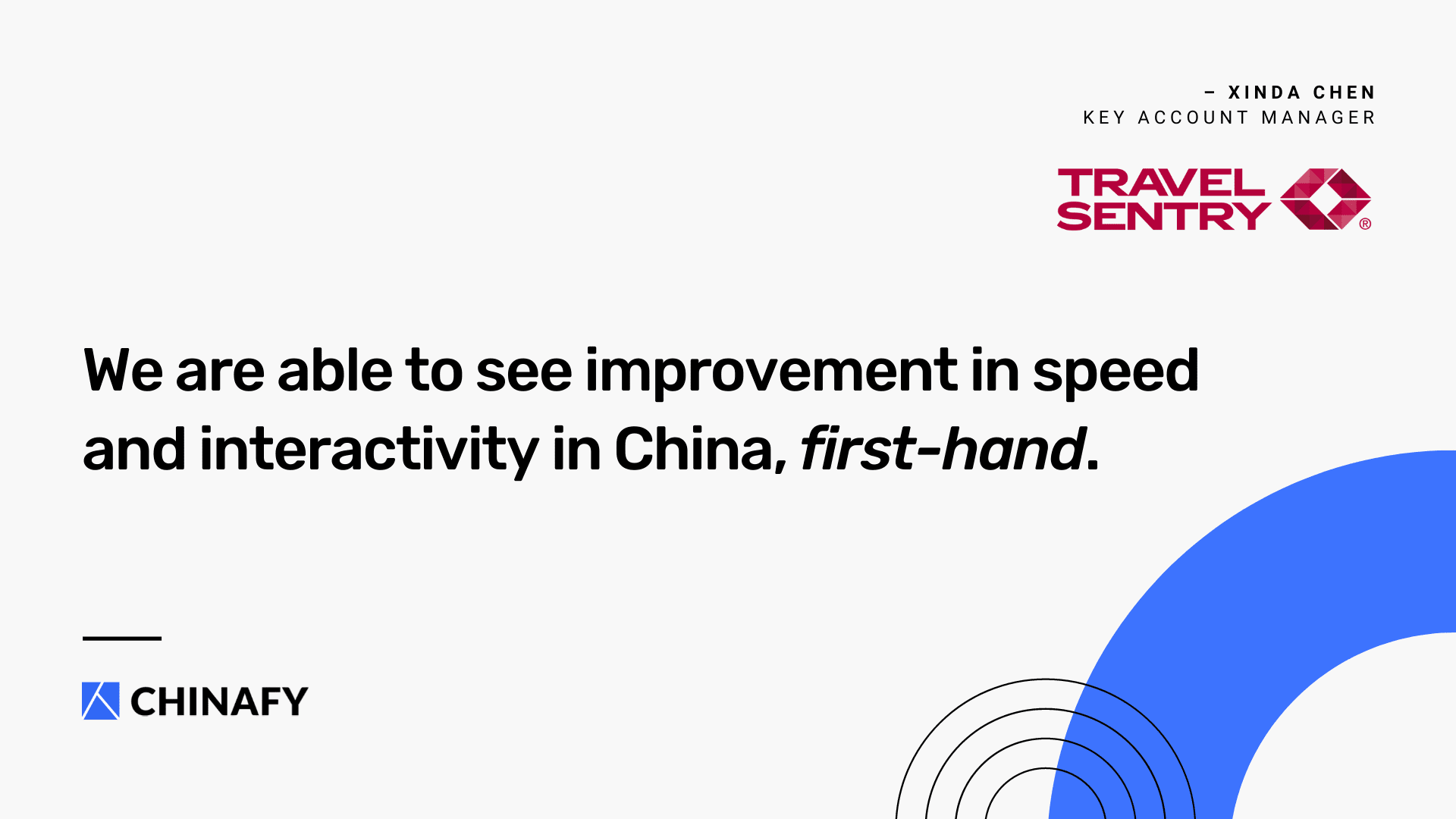 What led you to Chinafy?

"We have in-China operations and had issues with accessing our website. It was initially very slow both with download or other requests."
Would you recommend Chinafy?
"The website is visibly faster in China for visitors in China. Chinafy team also provides bilingual human support which makes it easy to communicate with our teams internally."
Do you have a Drupal website? Click Get Started to optimise your Drupal website for China with Chinafy.