Chinafy has made it easy for us to serve our visitors China the same experience as other visitors in the rest of the world.
– Michela Nalin Francek, Marketing Manager at Nolato
About Nolato
Nolato is a Swedish publicly listed group that develops and manufactures products in polymer materials for a wide range of sectors, from medical technology, pharmaceuticals, consumer electronics, telecom, and others.
Nolato's presence spans Europe, Asia, and North America with several affiliated group companies in China across Beijing, Shenzhen, and Dongguan.
China remains a global leader in manufacturing, with the World Bank estimating the industry's value at USD$3.85 trillion. Considering this and their global operations, it's no surprise that China has become a key growth market for Nolato.
The Website
Headquarters: Sweden
Industry: Product Development
Website CMS: Custom
Nolato's website features various high-quality images and diagrams. These assets act to collectively highlight the variety of Nolato's services throughout the different stages of the development and manufacturing process for the various visitors to their site.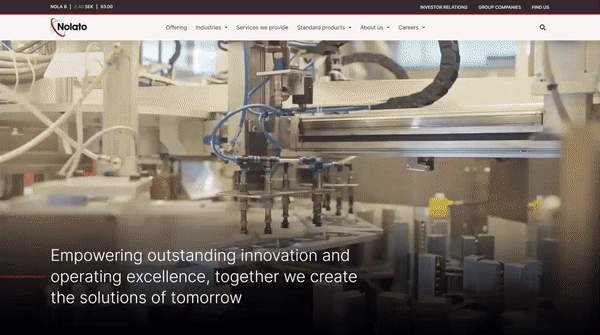 This experience is further enhanced by the website's use of video backgrounds, fully immersing visitors into the Swedish company's work.

Moreover, as a publicly listed group, the website shares information for investors and partners. Nolato's press releases, and financial and governance reports, among other information, are all made available through their site.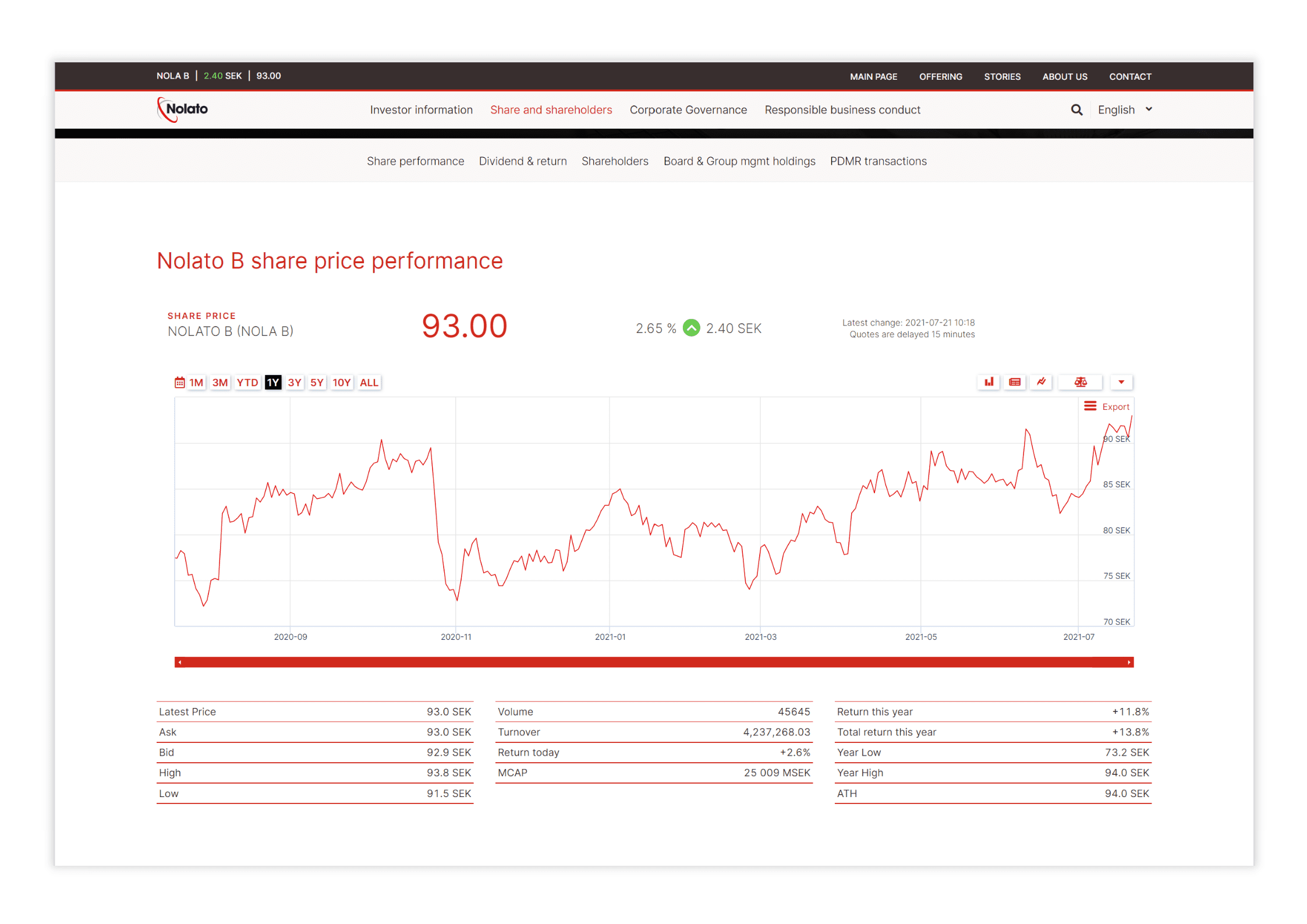 Therefore, it was important for Nolato to deliver its site's full functionality to Chinese visitors — not only as a product catalogue, but also as a company profile. These features needed to be accessed without delay, by clients and investors alike.
The Challenges
As with most foreign sites, the Nolato website was significantly slower in China with challenges with accessibility.
i) Speed: Loading times would last anywhere from 88s to 97s.

ii) Incompatibility: Videos from Vimeo were embedded into the website. But considering how Vimeo is blocked in China, these media assets didn't appear for Chinese visitors.
Likewise, in attempting to fetch blocked technologies, the entire loading process was slowed even further.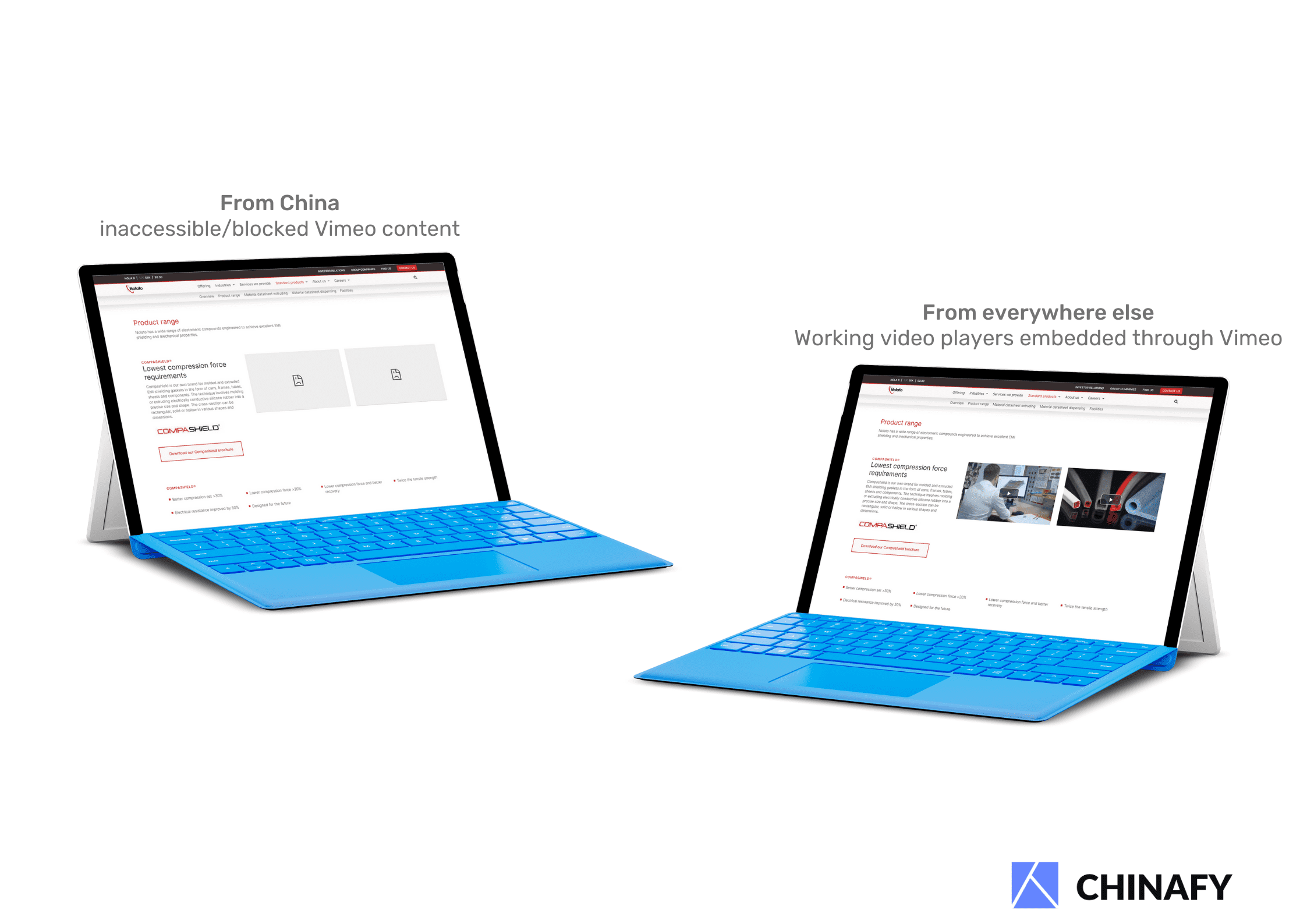 In turn, other aspects of the website experience were also slower to deliver.
Nolato's stock information on its investor relations page became difficult for potential investors in China to access the information they needed.
One Huckabuy study found that a one-second delay can further reduce conversions by 20%.
Nonetheless, with a longstanding presence in Asia and China especially, Nolato was determined to enhance its services for Chinese clients. That's where the Chinafy team came in.
The Objectives
A smoothly running website that extends Nolato's rich media experience to visitors in China
A dynamic investor relations portal with quick and easily accessible investor information, including annual reports, press releases, etc
A performant investor relations component that relays Nolato's stock information on the Nasdaq Stockholm friction-free
The Results
Before Chinafy: Fully loading in 90.3s on average
After Chinafy: Fully loading in 8.6s — over 10x faster!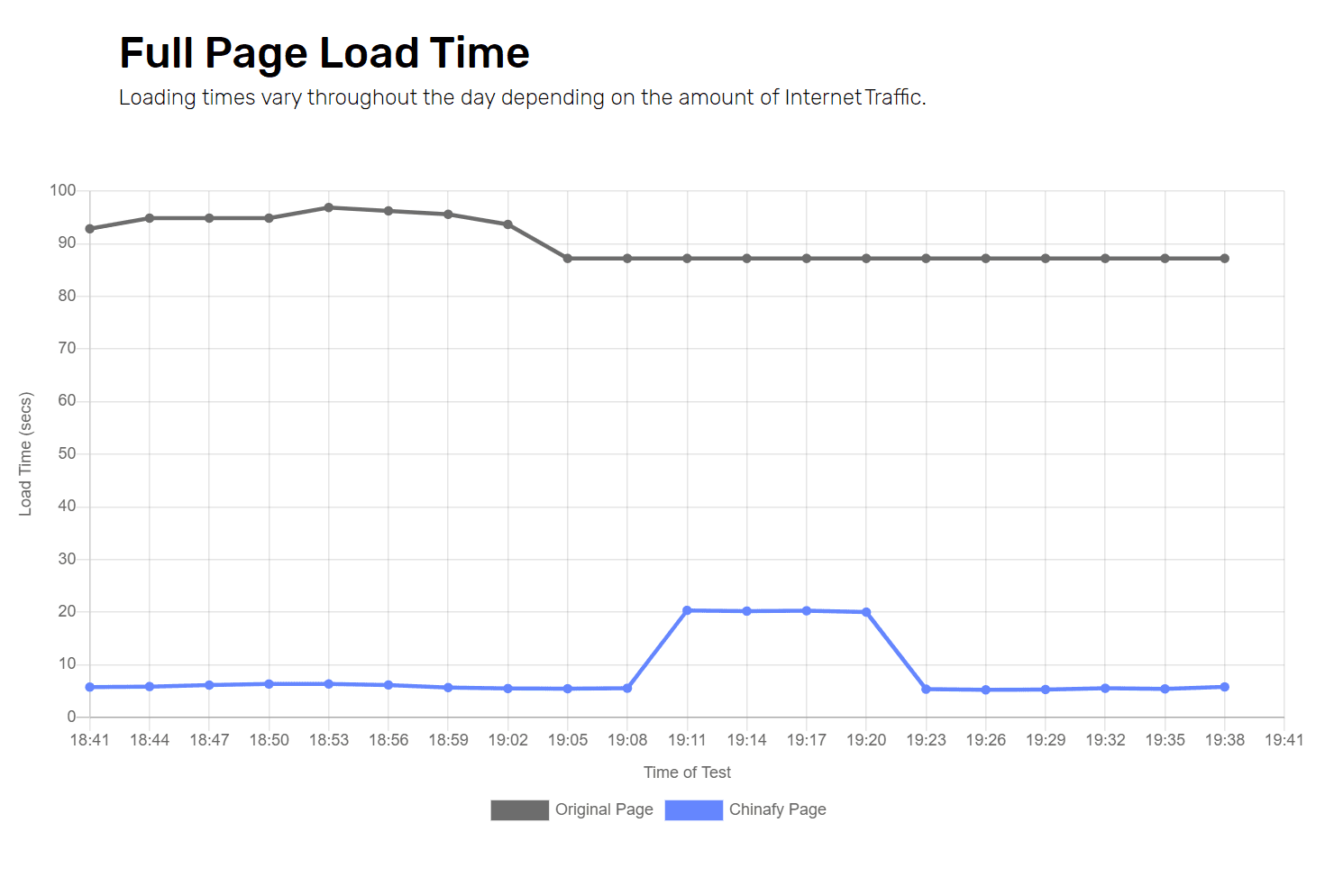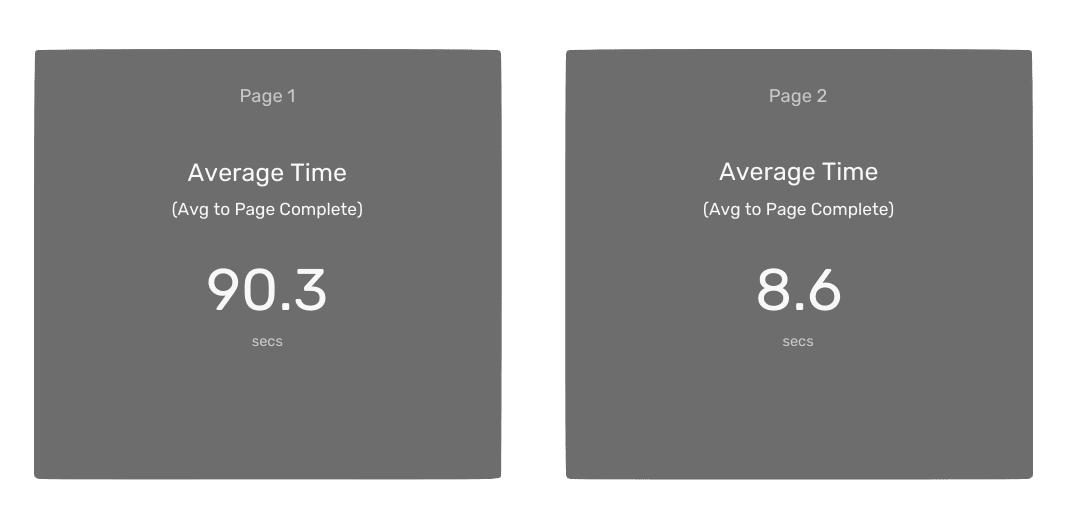 After the Chinafy optimization process, the Nolato team was able to:
Have a quickly-loading and smoothly-running website with a rich media experience extended to Chinese site visitors as intended
Optimize site experience including a performant Nasdaq Stockholm plugin with easily accessible investor reports
Use China-friendly video players to share webinars and video resources originally blocked on Vimeo
Improve analytics and tracking in China with Google Analytics
Continue updating their site from Sweden, with ongoing optimization powered by Chinafy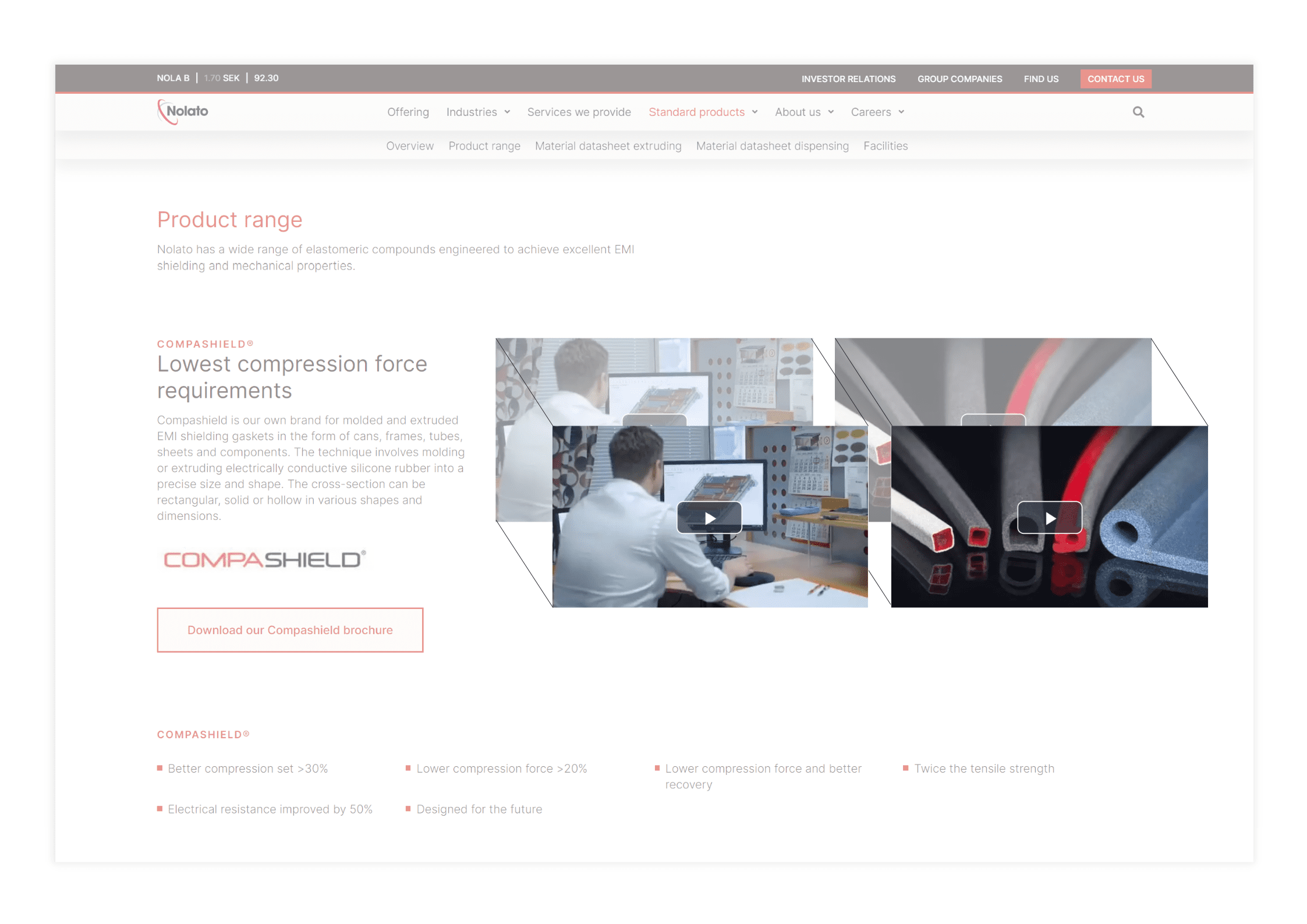 Don't just take our word for it, hear it from Nolato :)
Meet Michela Nalin Francek, Marketing Manager at Nolato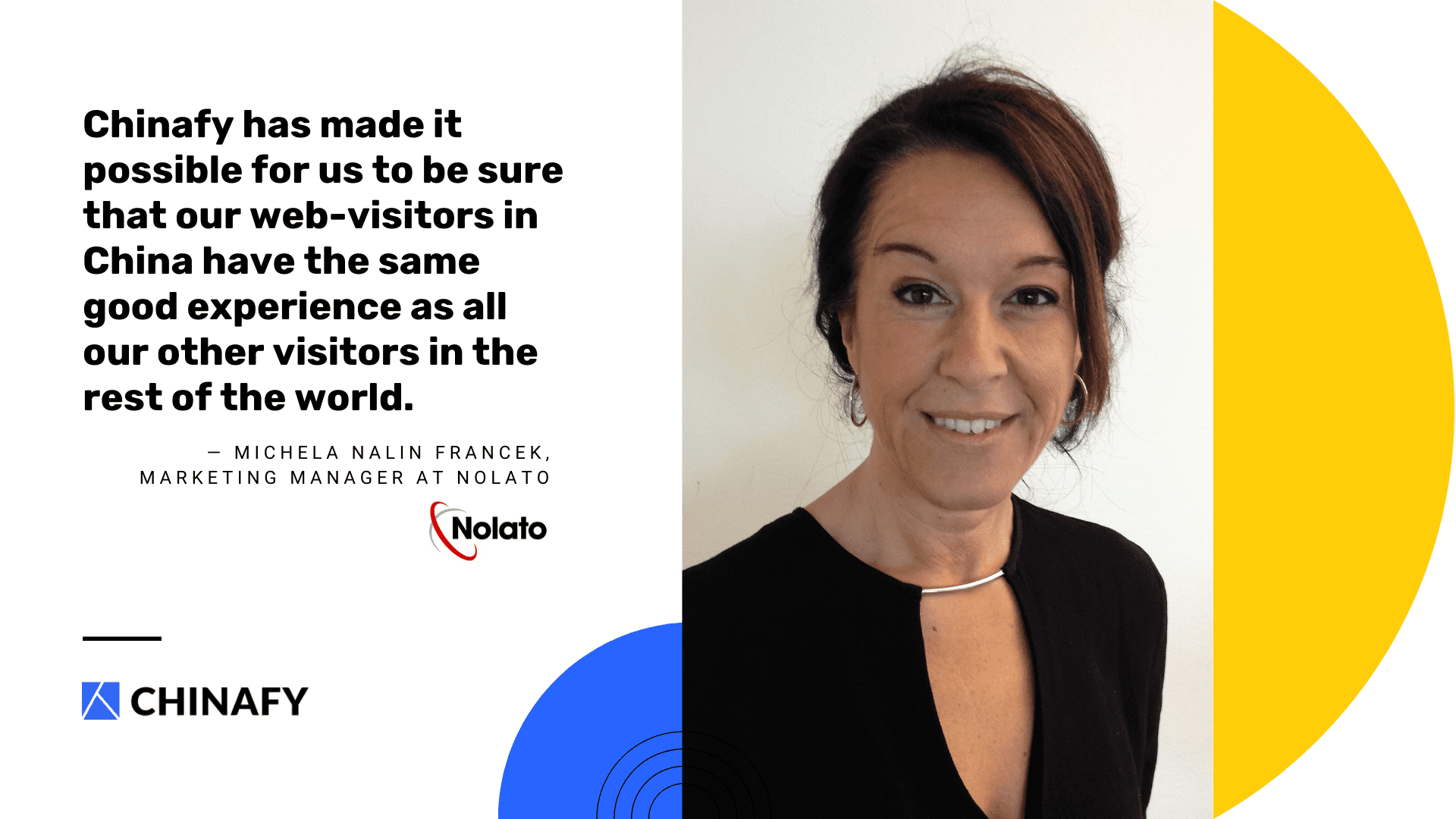 What challenges did you face initially with the site in China?
The performance of our site in China was slow. Images and videos were not loading properly, and the site response times were long. When we started to rebuild our site we knew we were going to use a lot more images, moving media and interactive components.
With this in mind, we realized we needed help to secure the site performance in China and started to look for a solution.
Why Chinafy?
We chose Chinafy on recommendation from our web agency Petra, which had worked successfully with Chinafy in a previous project.