TL;DR Netlify is a robust framework for web applications, but in China, not so much. In this article, we will go over…

What is Netlify?
Does Netlify work well in China?
How to make Netlify websites work with Chinafy
Does CDN work?
What is Netlify?
Netlify is a development platform that builds serverless backend services for web applications and dynamic websites. The Netlify is also referred to as the serverless alternative to WordPress.
Does Netlify work well in China?
Not quite - websites built with Netlify do not load as fast or are not as deliverable in China as they are elsewhere (more on this below).
The average Netlify website is 2.5x slower in China than elsewhere.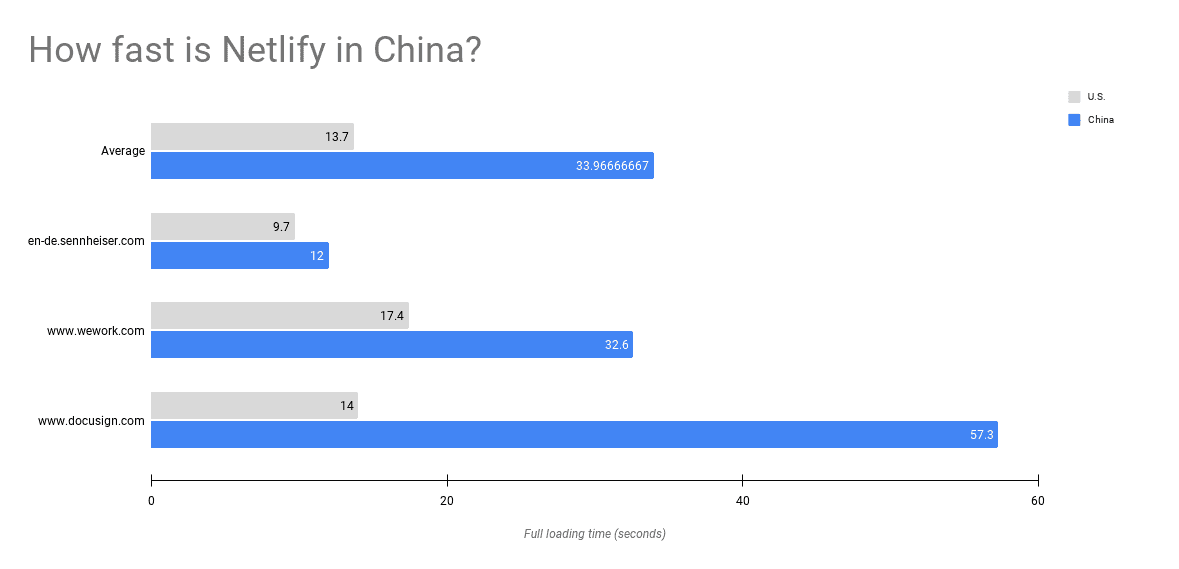 Slow delivery aside, Netlify is also missing 11% of files in China.

Why Netlify websites don't work in China off the shelf
This is because Netlify websites -
i) Have a number of third-party resources that are not optimized for China delivery, and
ii) The majority of Netlify, and thus products made with Netlify, use an infrastructure that is not designed for China's unique internet environment
How to make Netlify websites work with Chinafy
Chinafy is a platform that addresses technical issues on both the infrastructural level and the code level to re-engineer a Netlify website that works in China. It uses CDN technologies to deliver static content faster while also enabling third-party components to be compatible with the China environment.
Netlify users choose Chinafy to achieve a 15x acceleration on its Netlify website in China. We'll let the number speak for itself: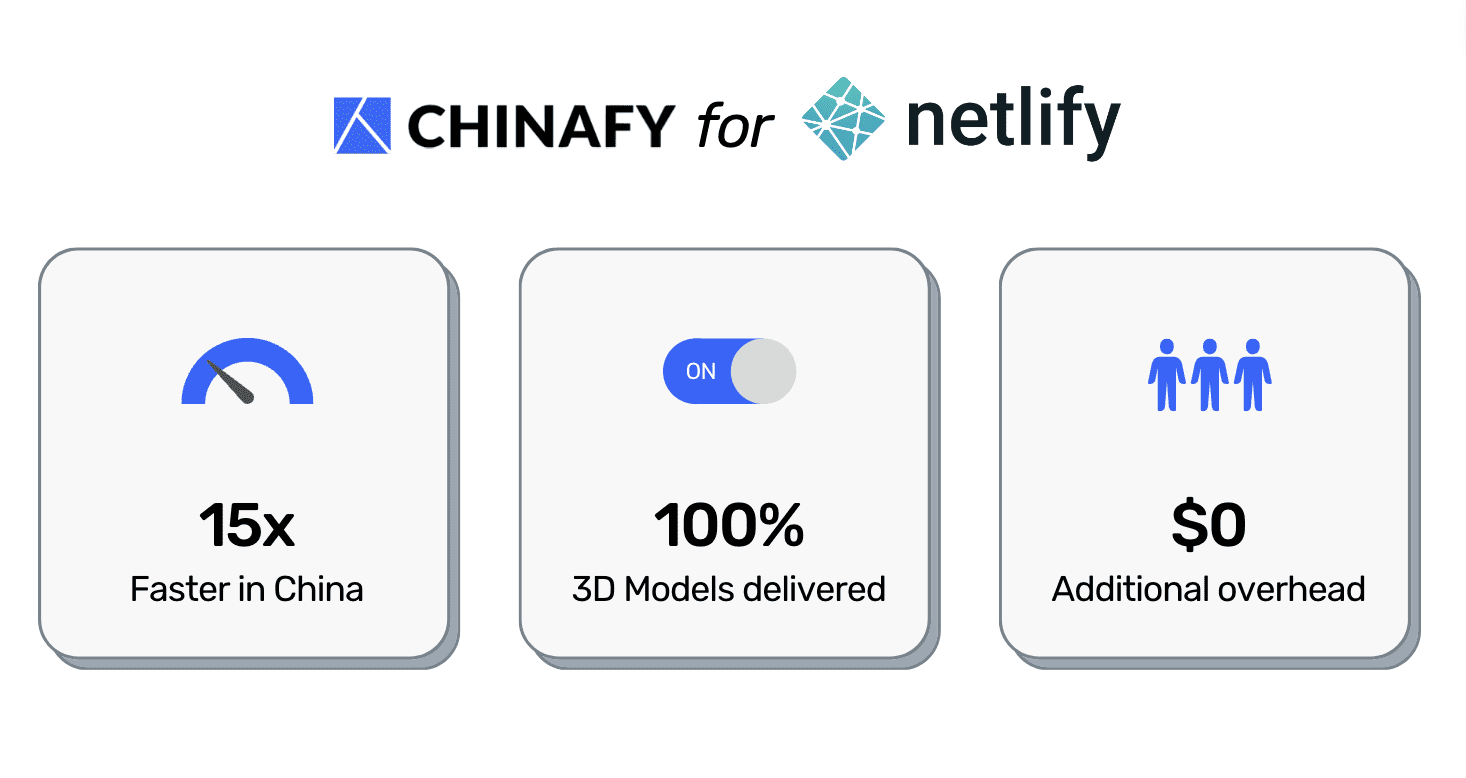 Sampled pages on the original Netlify wesite were loading between 13.3 to 246 seconds in China, whereas after Chinafy, they now load between 1.1 to 8.4 seconds.

Want to make your Netlify website work in China?
Click here to contact Chinafy.

Don't get left behind.
Optimize your website for the world's fastest-growing consumer market. Start today, cancel anytime.